Square footage is the most valuable aspect of your home. You will want to make sure you are using every square foot in a way that best fits your lifestyle.
Some homeowners are opting to forgo the formal dining room in place of a more informal eating area. However, this doesn't have to be the case for every house.
If you love entertaining or having formal get-togethers, a formal dining room might be a necessity. If you enjoy a more casual atmosphere or only think you will use a formal dining room during Holidays then maybe a more informal dining area is for you.
Read on to learn more about how to determine if a formal dining room is for you and how you can style the dining room to meet your needs.
What Is The Difference Between An Informal Dining Room And A Formal Dining Room?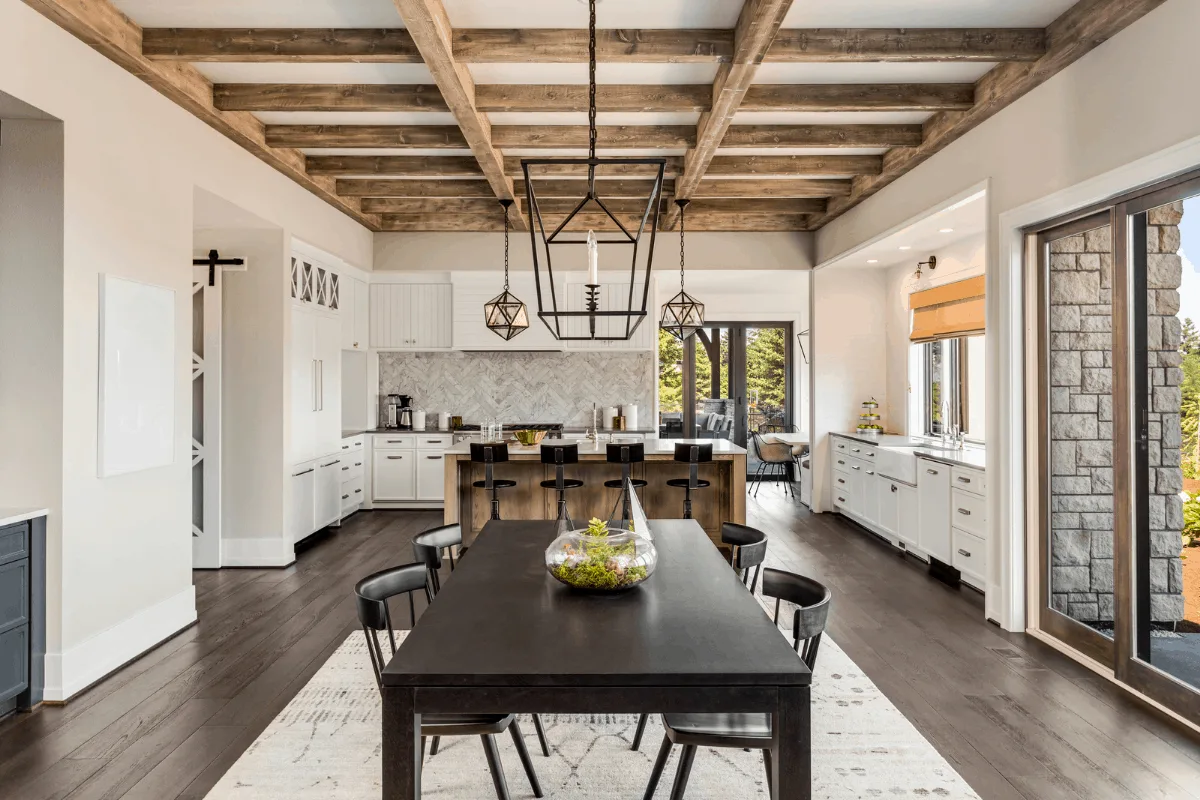 The informal dining room is more of a functional area than a formal dining room. When the walls are open, the television is playing loudly as people run in and out of the room, and/or there's a casual vibe, you're talking more about an informal living area.
Formal dining rooms are usually fancier in nature and set away from the rest of the home. This is a place only for eating instead of a place where people pull up a chair to chit chat before dinner. The furniture, lighting, accessories, and decor is often very different in these two rooms.
An informal living area isn't just about eating. Sometimes the kids will sit the table doing homework while their artwork hangs on the wall nearby. Other times you serve messy appetizers in this room. Sometimes your family even plays board games on the table.
Formal dining rooms are usually more conservative and dark in color. They often have dark wood flooring with deeper lighting. The music flowing is usually more formal. If you're eating in this dining room, you might be eating on the "good" plates or your china.
Is A Dining Room Necessary?
Each person must answer this question themselves. There is no rule that says you have to have a dining area. Many people love to entertain in their home. A kitchen and a casual living space is crucial for them.
The problem with a dining room for many people is that it's often too formal and isolated from the rest of the home. There's not much of a need to hang out in the formal dining room. If you love to host formal gatherings during the holidays or random times, a dining room is a must.
Yes, you do have to have a place to eat. If you choose to do this in an informal dining area on a barstool, that's great. An informal dining room is a wonderful space in any home. You can mold it into whatever you want, as long as you have a place to eat.
You don't have to have an actual dining room. That's up to each family. As long as you have a place to eat and congregate, you can call it an informal dining area.
How To Decorate A Dining Room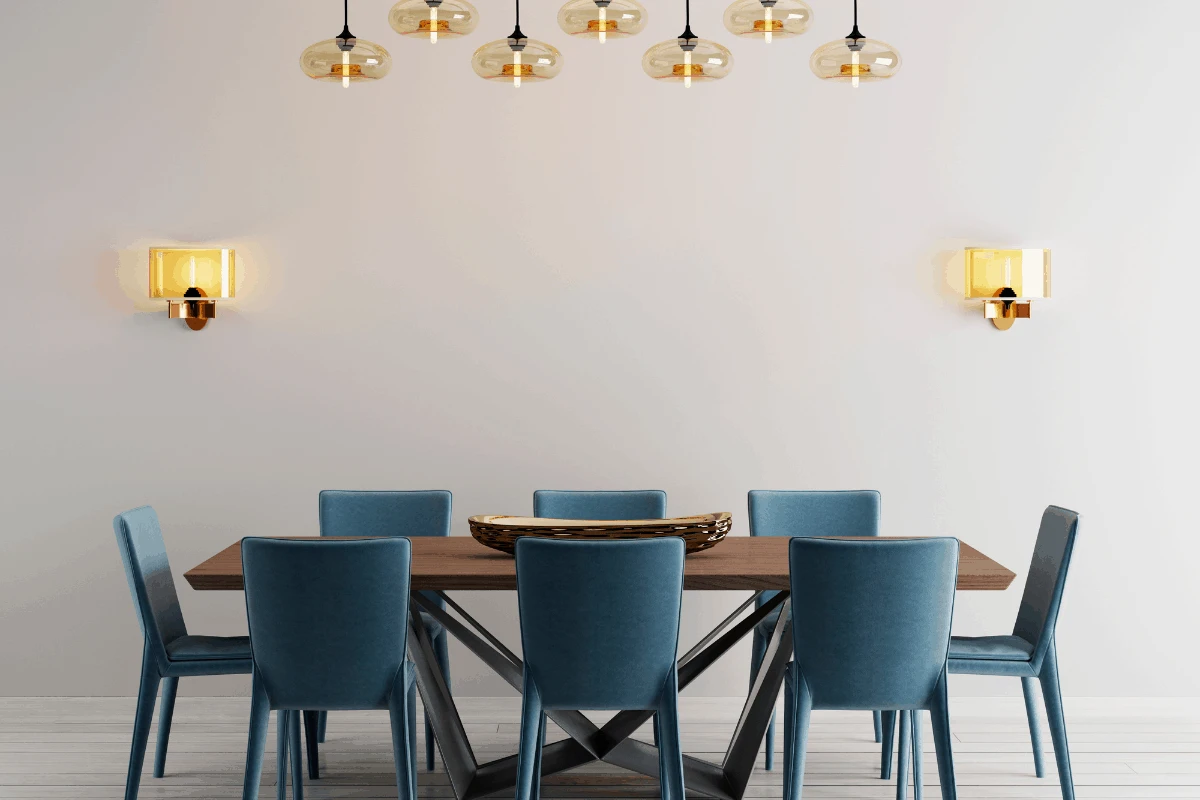 Your dining room is a blank canvas. You can decide how you would like it to look. It sets the state for your home, so it's important that you make it your own piece of art.
First, determine your style and design for the room. This can be anything from modern to farmhouse styling. Think about your kitchen, and go from there. Do you want a conservative look or would you rather have a chic look?
Don't start to decorate until you have a plan for the room. You don't want to waste money on pieces that aren't going to work in the room. Think about big pieces like furniture and rugs. Decide on the type of table you want as it's the focal viewpoint of the room. It's also the most functional part of the room.
Color is going to play a big role in your dining area. If you want a light, airy feel, go with neutral colors. If you want a more formal feeling, go with bold colors.
Softness is added to your room when you put in rugs, blinds and curtains. A large area rug under your table will give the room an anchor. You can choose if you want it to be modern and bright or formal and bold. Natural light in your living area will make it feel larger and brighter. Wood blinds or plantation shutters are great choices. Curtains will make your ceilings appear higher if you use at least 96″ long panels.
You don't have to match all of the furniture in the room. It's great to add a sideboard, china cabinet or buffet. It's best not to have a room with all antiques if you want a softer feel. You don't want this room to look like a museum.
The best part about decorating the room is setting the table. The number one thing to remember about setting the able is that it is truly for eating and entertaining, not only entertaining. Don't pile clutter on top of it.
This area is the perfect place to display your family heirlooms. You can showcase your grandmother's china or your intake cake stand. Hang a vintage platter on your wall. This is a conversation starter for the room while also honoring your family.
The most important part of your dining room is where you actually dine. After you've decided the tone for the room, set out to find the perfect dining room and chairs. You can decide if you want a large table that spans across the room or a smaller one. Decide your favorite look for the chairs. You can always use a tablecloth, so the table can be versatile for many different looks.
Ways To Make A Dining Room Less Formal
If you have a traditional dining room, it doesn't have to be boring. You can spruce it up a few ways.
You can easily give the room a facelift with fresh paint. Don't use wallpaper as it is just too dated. You can paint your furniture to accent your walls as well.
Lighting can be more modern with a new chandelier or pendant lights. If you want a simple look, install smaller lights. The lighting can change the entire mood of a room.
The table and chairs don't need to be so formal in a room where you want a boost of fun. Go for restored chairs or a modern table. A framhouse table with a bench is also a great addition to a dining area for a less informal, yet gorgeous look.
What Can I Do With My Old Dining Room?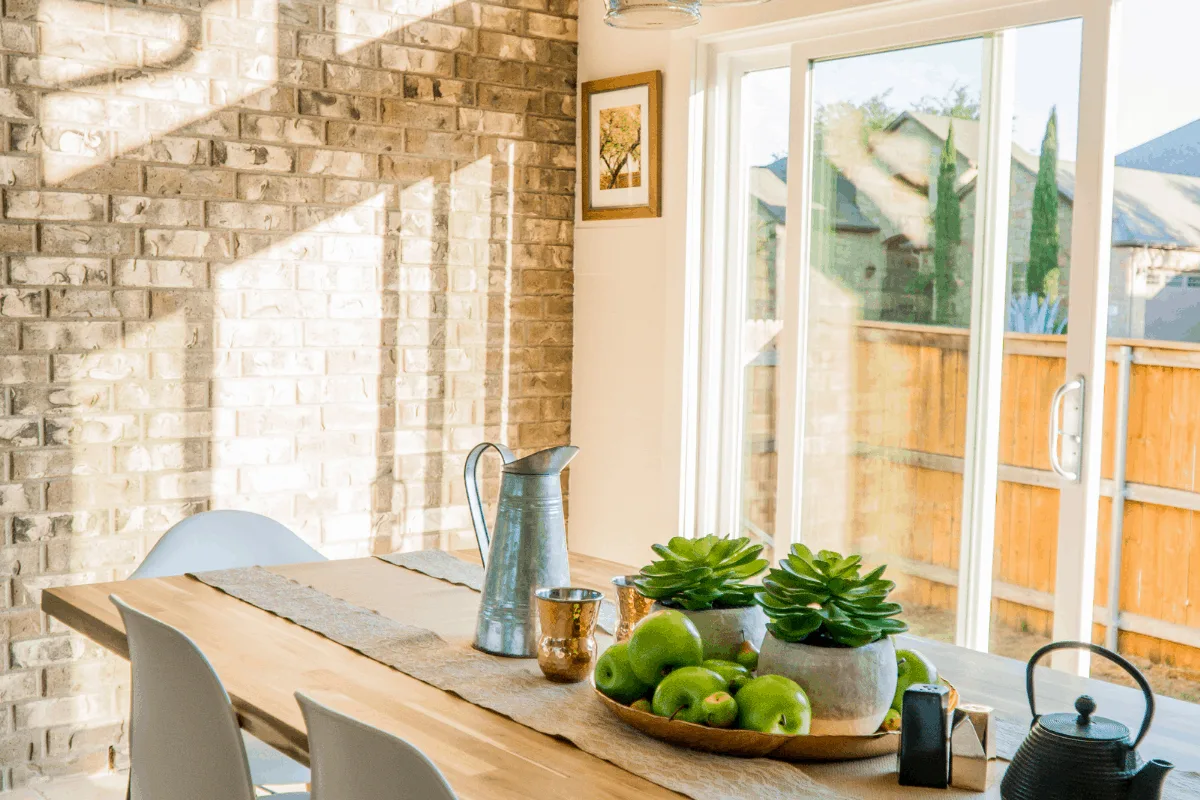 Office Or Study – One of the easiest changes to a living area is to create a little personal area. This can be used as an office or study. This will be a great place to go when you need a little quiet time. You can put in a desk and chair for the perfect office space.
Game Room – The living area is usually the perfect space for electronic gaming or a pool table. You can even put in a ping pong table or foosball table. You could add a bar to the side of the room as a way to have a quick snack and/or drink. This is the perfect space to gather when you have parties.
Workout Area – This space is small enough for a workout area, but big enough that you won't feel cramped. You can put in some weights and a treadmill for a workout area. If you want a place to do yoga, you can clear an area for a minimalist look so you only focus on deep breathing and poses.
Playroom – When you have kids, their toys get everywhere. This is the perfect little space for a playroom. You can put in storage cabinets, cubby holes and bins for all o their favorite books and toys. If you have older kids that love video games, you can set them up a little area for gaming. Put in a kids' table and chairs so they can do artwork.
Conclusion
Formal dining rooms are not for everyone. Some families love having a seperate entertaining space and others see it as a room they never enter.
When designing a home, consider how you see your family using the space. There is no rule requiring you to have a formal eating space.
Most families are happy with island seating and a casual kitchen table. All you need is a spot to gather and share a meal. The formality of the room is an afterthought.