Taking care of your lawn can be a full-time job, and if you don't have the right watering system. Is it worth getting an irrigation system? Let's take a closer look to find out.
Although an irrigation system can be a costly investment, it is a good one to make for the future of your yard and curb appeal. With an irrigation system, you can get the right amount of water, at the right time, to the right area of your yard.
Want to find out why irrigation systems are worth the cost? Well, we will go into detail below, so keep reading to find out all the advantages of having one.
What is an Irrigation System?
Irrigation systems allow you to better control the amount of water that gets to your lawn and plants and the amount of time that they will get watered.
These systems are often used for residential homes, commercial spaces, agriculture, and large gardens so that you can water a large number of plants within a short time.
Today's irrigation systems can include smart technology. If you select a smart system they are able to read the weather predictions and adjust their schedule based on expected precipitation.
Our favorite smart irrigation controller is the Rachio 3. It skips watering sessions based on precipitation, wind, or temperature readings, saving you on your water bill.
The Rachio 3 is compatible with most smart phones via an app and can be controlled by Google Home and Amazon Alexa devices.
Pros and Cons of Irrigation System
With everything you can purchase, there are always some pros and cons to it. With that said, we want to show you the good and the bad of having an irrigation system.
So, we will go over the pros and cons of having this type of watering system.
Pros
One pro of having an irrigation system is that it allows you to water a large area at once. If you are used to watering each plant separately with a garden hose, or dragging a hose and sprinkler around then you will very grateful for this.
Irrigation systems allow you to program the time of the day your sprinklers run. Allowing them to get watered in the evening and letting the water soak in overnight is ideal for the summer especially, since it is often too hot to be gardening midday in the summer months.
An irrigation system lets you choose the watering duration and can be customized per zone. This allows you to limit the watering so you don't cause the roots of your plants to drown.
Less time watering means more time for other activities. Spend more time focusing on other areas of your home or with your family instead of worrying about watering your lawn.
Another pro for irrigation is that it can add more value to your home. Having this will entice potential buyers. People love a house with low yard maintenance,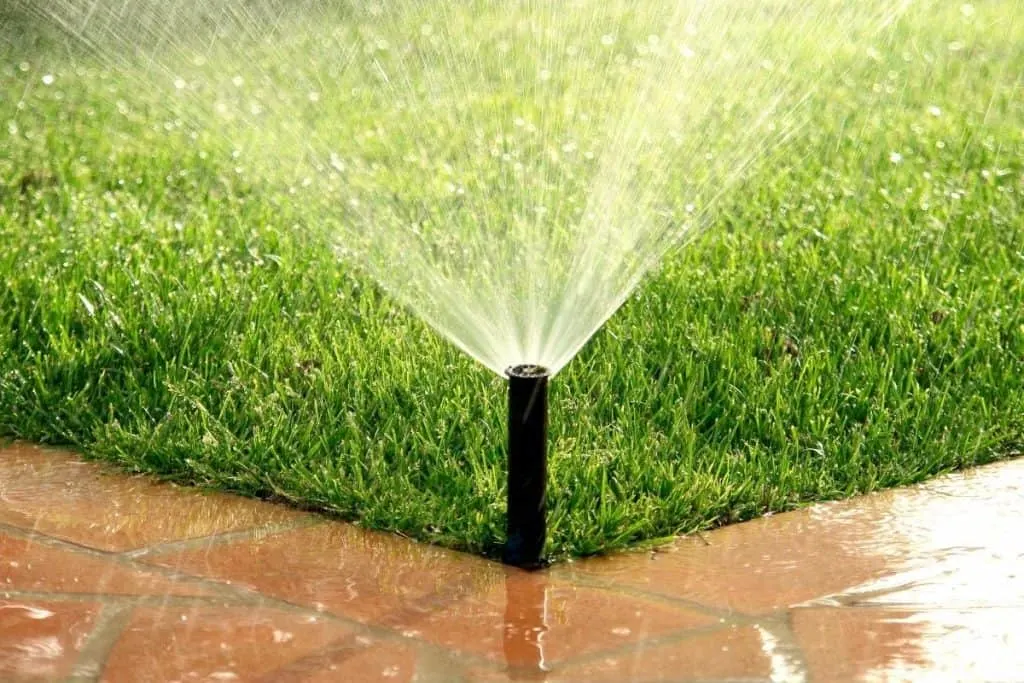 Cons
Now, let us talk about the things that might make you think twice about adding an irrigation system. The first thing is the price of the system itself.
Irrigation systems can be expensive. Between the piping needed and the added cost of water, you will have higher bills with this type of system.
Also, with an irrigation system, water can be wasted. This is because you can't watch exactly where the water goes, like when you are using a hose.
Some of the water will go into walkways, outdoor furniture, or fences. This is something that can be adjusted by changing the angle of how it sprays, but you can never get it perfect.
Can Portable Watering Systems Get the Job Done?
Inground irrigation systems are not the only option on the market, there are portable options that you can choose from as well. So, if you want a cheaper option that can come with you when you leave, then a portable option will work for you.
However, can these do the same job as a regular irrigation system? Well, they are a good option and they can get water for a lot of plants, but they are not the same as an in-ground option.
First, they require a pressure reducer to ensure that it will work well, which is an added cost. This makes it not as much cheaper than other systems.
Second, it doesn't to the same job as well. Yes, these options work, but they are not made for an entire yard.
They work well for smaller areas, greenhouses, and flower gardens, but not as well for larger areas like a grass lawn. This will mean that you have to watch it to ensure that everything gets watered, and you might have to do some watering to get to the plants it doesn't reach.
So, overall, a full irrigation system is the best option if you have a large yard or garden and need to water many plants at once. Other options like the drip system are better used for smaller areas.
Does an Irrigation System Add Value to the Home?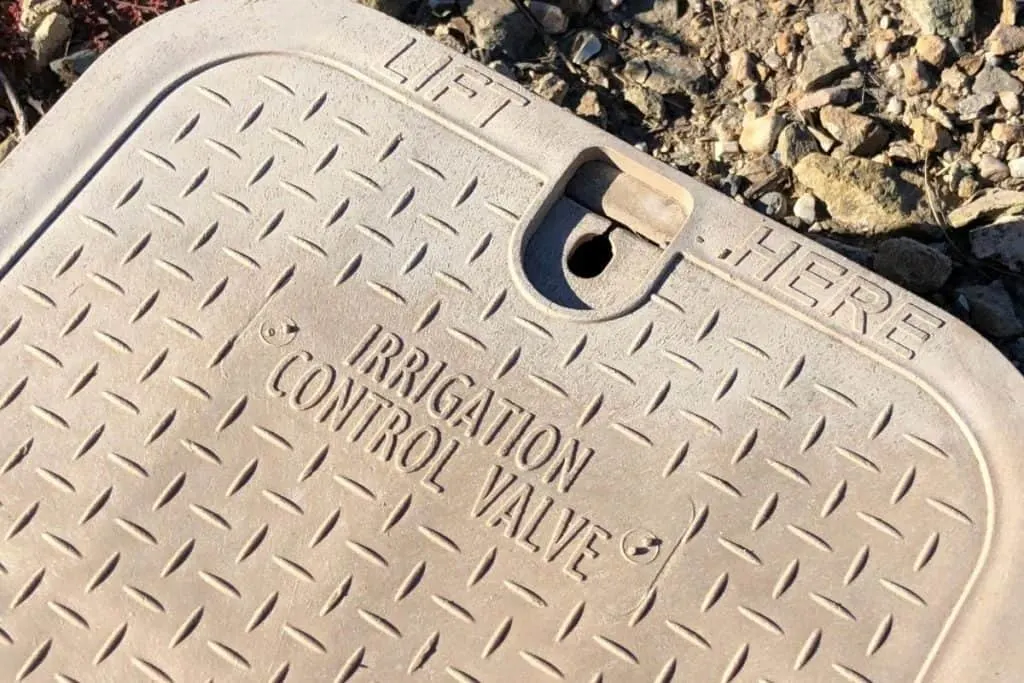 We discussed a few small points about this topic briefly earlier, but we will go into detail about the main reasons why an irrigation system adds value to your home. First, yes, it adds a good amount of value to your home.
So, why is this a major plus for buyers? Well, anything that a buyer doesn't have to do themselves is typically a plus for them.
Many people want to buy a home that they can move into soon, and won't have to do work on. This is one more thing that they won't have to deal with.
It also adds value because of the cost of the system. If buyers are looking at two homes, but yours comes with an irrigation system, this will factor into their decision.
Even if you have an old irrigation system, you can simply add a smart controller to make it more efficient. Some water districts provide a rebate if you show proof of your smart controller.
As mentioned above our favorite smart controller is the Rachio 3.
Rachio 3 Smart Sprinkler ControllerSEE IT
How Much Do Irrigation Systems Cost?
With all the talk about the price of an irrigation system, we wanted to touch on the cost of the system if someone were to buy it themselves. So, how much is the actual cost?
There is a range of options to choose from when it comes to getting an irrigation system. The lower end of the range can be just a few hundred dollars, with the higher-priced options being as much as $5,000.
This all depends on the size of the system that you need for your plants, and whether you want a premium product or not. Some will last you for a very long time, but they will cost a lot more.
If you want a budget-friendly option, then it might not last as long, but will be cheap to replace. So, depending on what you are looking for, the cost will vary.
However, taking the average cost into account, you will likely pay between $1,500 and $3,300. This is an estimate that will cover most typical home sizes without factoring large yards or gardens.
If you have a large area of plants that need watering, you should expect to spend closer to the $3,000-range. If you have a smaller yard, you might be able to get the job done for less than $1,500.
Conclusion
Getting an irrigation system can do a lot for you and your yard, whether you have a ton of plants or not. There are many advantages to having one and, though the cost may vary, if you get the size you need, it won't be out of your budget.