Your oven is full of hard-to-clean stains that have already hardened and settled there for a very long time. That's why oven cleaners tend to be quite harsh.
The same can also be said about the stains on your kitchen countertop especially when it has been a long time since you last cleaned it. But what is the effect of oven cleaners on kitchen countertops if you decide to use them on the countertops?
Oven cleaners contain harsh chemicals that are damaging to kitchen countertops and also pose a health hazard if the residue were to be accidentally ingested. While the amount of damage will vary based on the countertop material, a material-specific cleaner will provide the best cleaning results.
Regardless of whether your countertop is made of granite, quartz, or Formica, the general effect is that your countertop will get damaged when you try to clean it using an oven cleaner. That's why it is best to learn more about how to properly clean your kitchen countertops.
What is the effect of oven cleaners on kitchen countertops?
The effect of oven cleaners on kitchen countertops actually varies depending on the type of material the countertop is made of.
1. Granite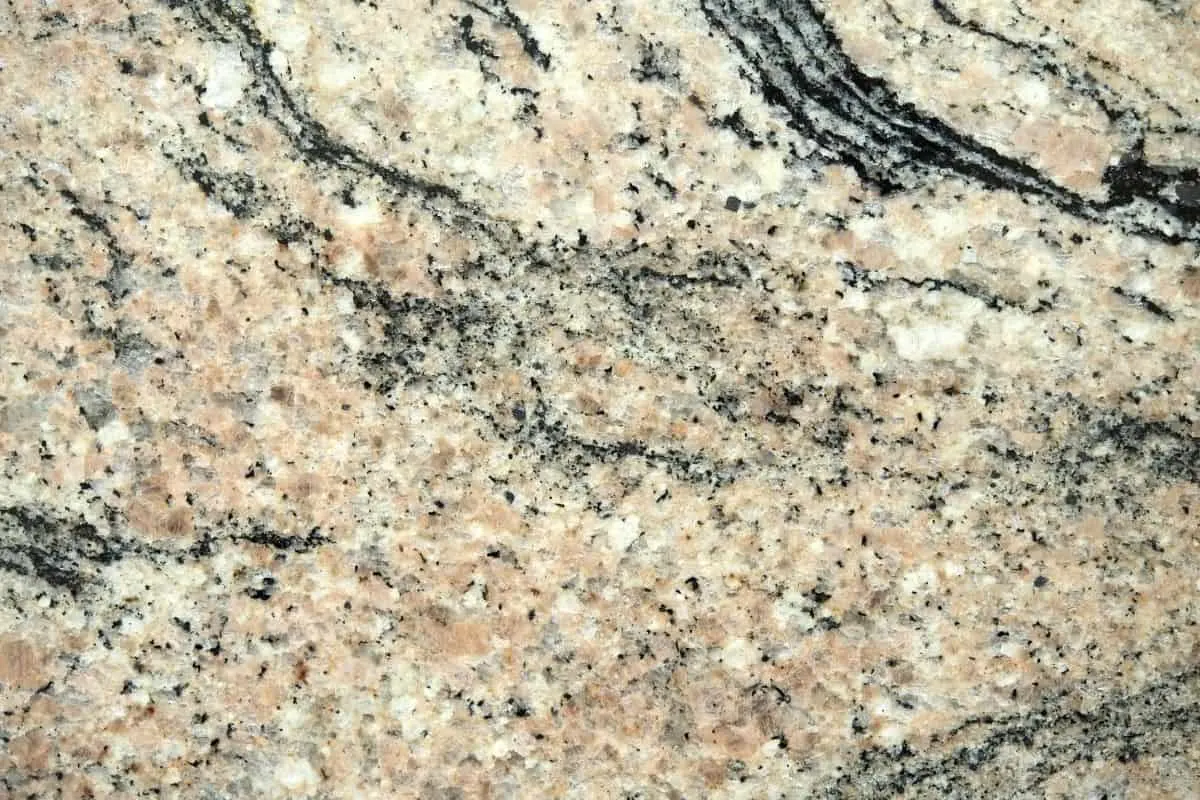 Granite will easily get damaged when you use a harsh chemical substance such as an oven cleaner to clean it.
The usual effect is that your granite countertop will lose its natural color thereby making it look less appealing to the eyes. Most of the time, the damage will end up becoming irreversible.
2. Wood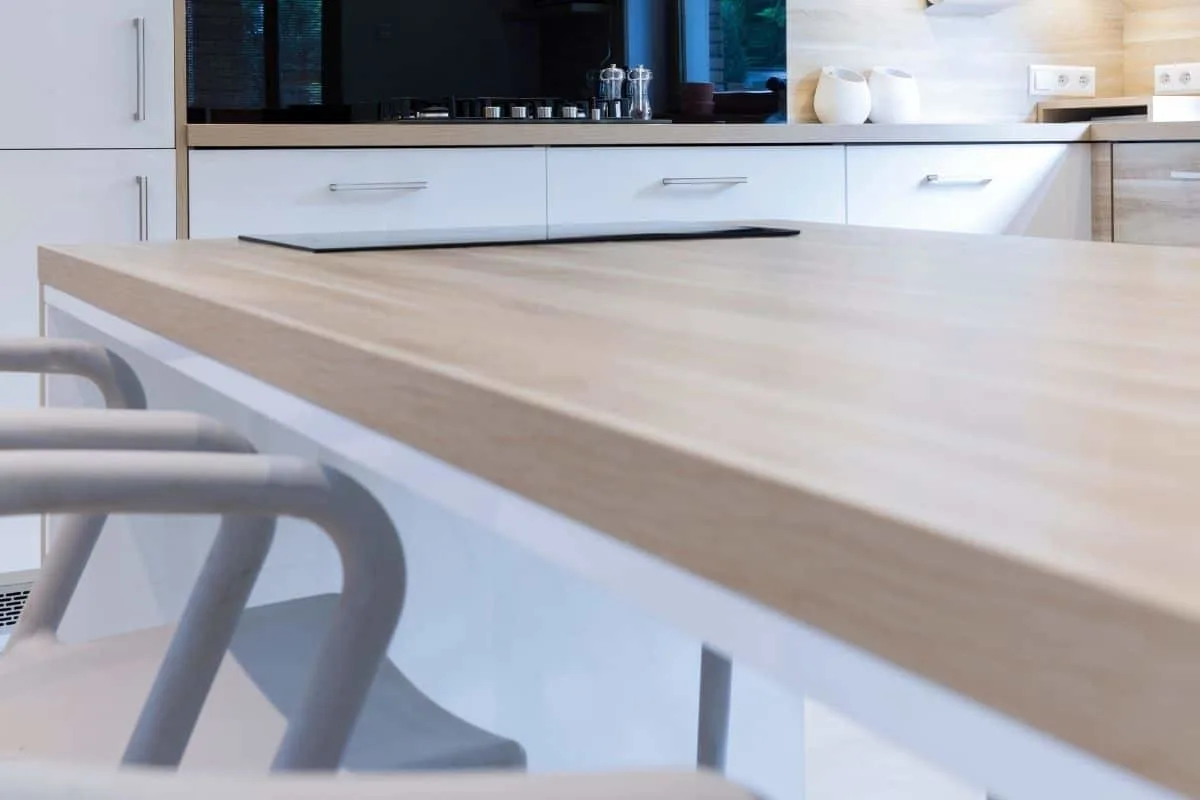 Wood, because it is a natural material that will easily decay more than others, would easily get damaged when you use an oven cleaner on it. If the wood is varnished or painted, expect it to lose its coating.
Meanwhile, some other types of wood will absorb the chemical and may even become softer as a result of using an oven cleaner on them.
3. Steel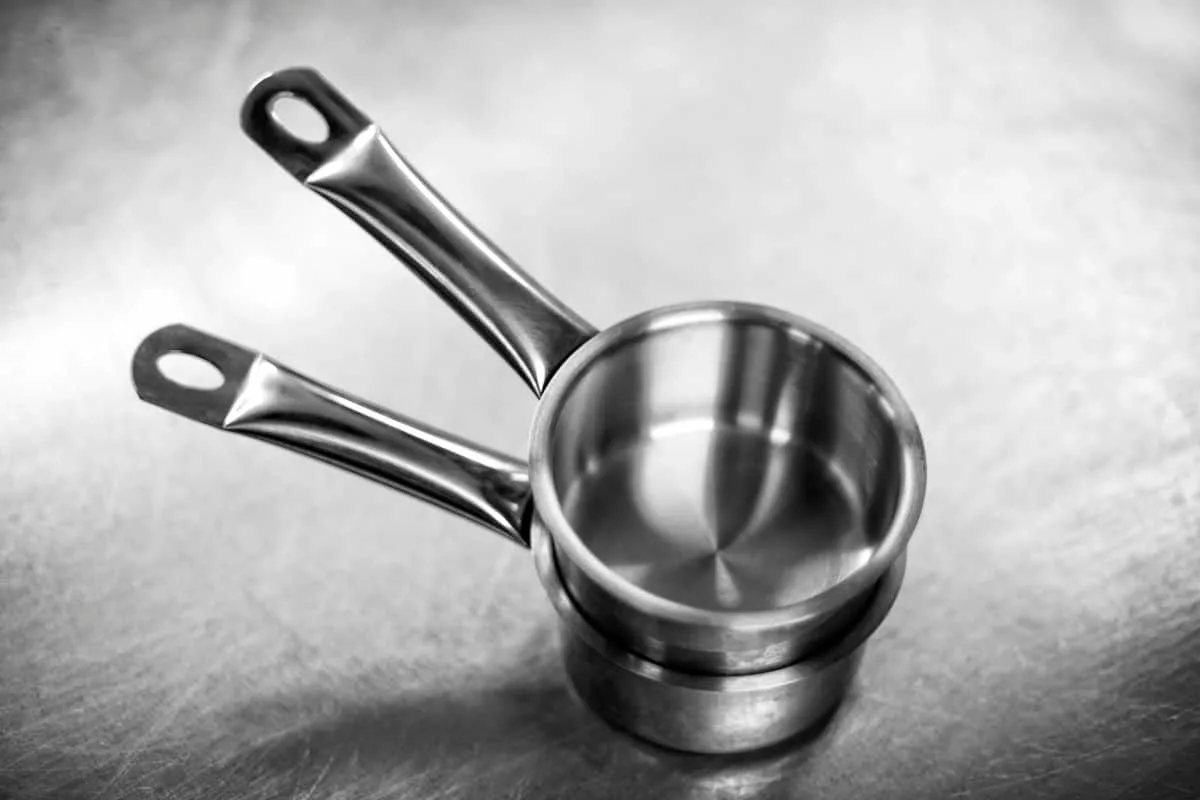 Using an oven cleaner on a steel countertop will actually leave stains on it because of how stainless steel wasn't meant to handle such harsh chemicals found in oven cleaners.
That is why you should never use oven cleaners to clean a stainless-steel countertop.
4. Quartz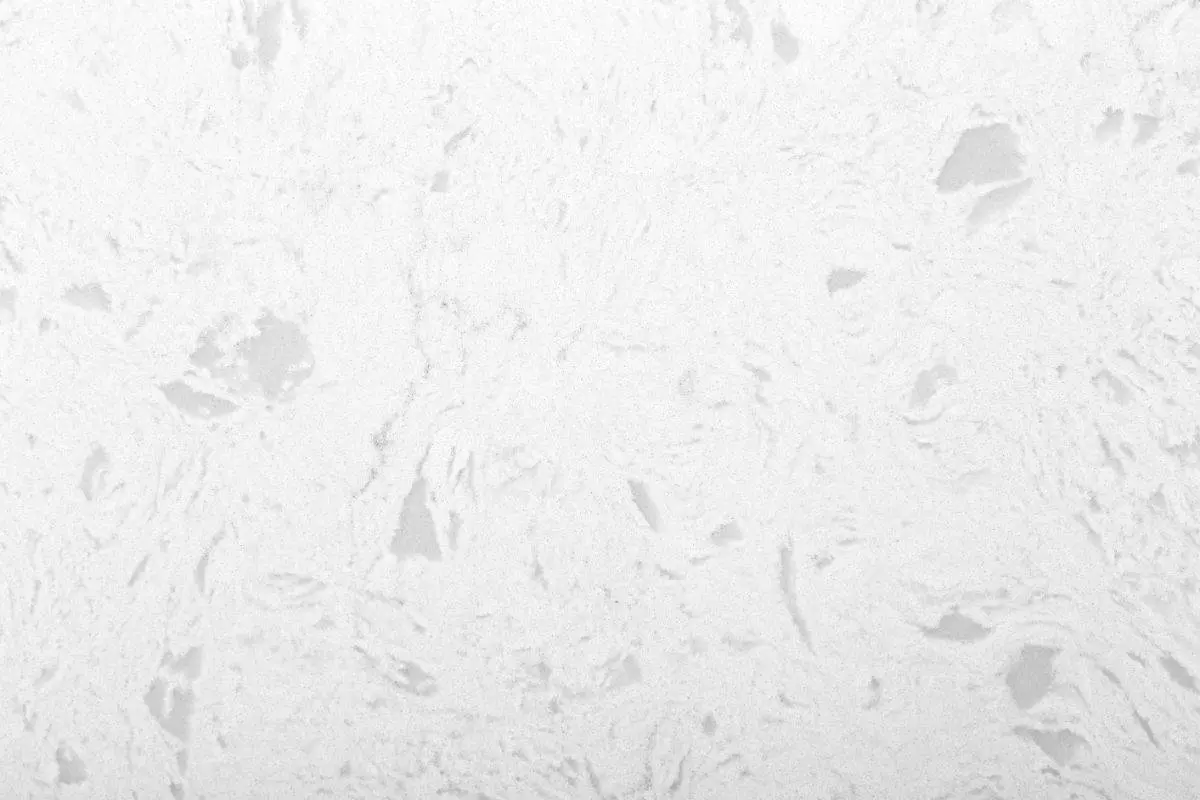 Quartz countertops are made of about 90% quartz and some pigments. Applying a harsh chemical substance such as an oven cleaner will only damage the resin on the polymers and pigments.
As such, this can cause damage to the surface of a quartz countertop and even make it lose its color and natural appeal.
Do oven cleaners work on countertops?
As to whether or not oven cleaners work on your kitchen countertop regardless of what they are made of, they actually do work if you are looking to remove those stubborn stains that may have been staying on your countertop for a very long time.
The reason is that oven cleaners are indeed very effective at removing any kind of stain regardless of where the stains may be.
That's because these cleaners contain chemicals such as monoethanolamine, butane, salt hydroxide, or diethylene glycol monoethyl ether, which are quite harsh but are nevertheless great at removing those stubborn stains.
So, as to whether or not oven cleaners are effective at cleaning kitchen countertops, yes they are.
But, as to whether or not you should use them, maybe you might want to rethink that choice because these chemicals will not only damage your countertop but may also stick to them and cause health hazards if you happen to, later on, put food on the countertop.
Do oven cleaner stain countertops?
As to whether or not oven cleaners stain your kitchen countertop, it really depends on the material used to construct the countertop.
There are some materials that may not end up getting stained but will still get damaged in one way or another such as when their colors end up fading faster than they usually do.
However, some countertops will most likely stain. This includes countertops made from stainless steel, Formica, and wood (depending on the type of wood used).
But just because the oven cleaner doesn't stain your countertop it doesn't mean that it is safe to use!
Even if you don't care whether or not your countertop loses its color or luster, always remember that the oven cleaner's chemicals might stick on the countertop or will get absorbed by the countertop itself.
This can pose a serious health risk to your household.
What do you clean kitchen countertops with?
If you want to clean your kitchen countertops, here are the best ways to clean them:
1. Granite
There are countertop cleaning tools that are available in a lot of different stores.
However, in case you don't want to use those substances, you can actually clean granite kitchen countertops by using a simple mixture made from mild soap and warm water.
You can also use baking soda and water to remove the stubborn stains that were left by oil and other types of substances.
Best Cleaner for Granite Countertops
Weiman Disinfectant Granite Daily Clean & Shine, 24 Fl Oz (Pack of 1)
New Disinfecting Formula - Kills 99.9% of germs & bacteria, Kills the following bacteria in 10 minutes on hard, non-porous surfaces
Multi-Use - Superior performance on countertops, floors, shower stalls, kitchen sinks, bathroom sinks, tubs, floors & other hard, non-porous surfaces.Store in a dry, cool, and well-ventilated area
Surface Safe - For Non-porous Sealed Granite, Sealed Marble, Sealed Limestone, Sealed Slate, and Glazed Tile in kitchens, bathrooms, and other household areas Cleans, Shines and Disinfects - Keep your home safe from harmful bacteria, germs, smells, and dirt
2. Quartz
Cleaning a countertop made from quartz can be done by making use of hot water that is mixed together with mild soap.
But stubborn grease and oil stains can be removed using a glass sponge, which is similar to the one you use to clean a non-stick pan, and degreasing products that you can easily buy from a store.
Best Cleaner for Quartz Countertops
Weiman Quartz Countertop Cleaner and Polish - Clean & Shine Your Quartz Countertops Islands and Stone Surfaces with UV Protection
SPECIALLY FORUMULATED CLEANER FOR QUARTZ: The #1 newly installed kitchen countertop surface. Our pH neutral formula safely removes grease, soil, surface stains, and watermarks. Using multi-purpose cleaners not formulated for quartz can result in streaking, and unsightly residue
SUPERIOR PROTECTION: Helps protect the resins in quartz and other stones from fading or darkening from sunlight exposure
FRESH CITRUS SCENT, SPOTLESS SHINE: Cleans, shines & protects quartz countertops & other sealed stone surfaces. Light and fresh citrus scent will leave your countertops glistening and your kitchen smelling amazing!
3. Wood
Cleaning a wooden countertop can be done by using white vinegar after you have thoroughly scrubbed it. Allow the vinegar to sit as the acids in it will kill off any harmful bacteria on the countertop.
After that, use a 2:1 mixture of lemon juice and salt to remove any stains and spots on the countertop. Wipe everything off with a clean kitchen towel after that.