Are you thinking of starting your home fitness journey? Among the items you need in your home gym is a mirror.
A fitness mirror allows you to double-check and refine your form while exercising.
It's important because it boosts the benefits of various strength-training routines and helps avoid injuries and accidents during exercise.
But, where should you buy mirrors for your home gym?
The best place to buy home gym mirrors is Amazon. However, you can also get a home gym mirror from a local mirror company, eBay, Craigslist, Facebook marketplace, and many home improvement retailers.
Consider the structure, size, and material before buying a home gym mirror.
Each store has its advantages; therefore, depending on what you want, you can choose which alternative best works for you.
You can also visit your local mirror dealer and get a quote for the gym mirrors.
While adding a mirror to your home gym, you must take time and explore your chances.
Have a list of everything you want in your mirror before embarking on the shopping.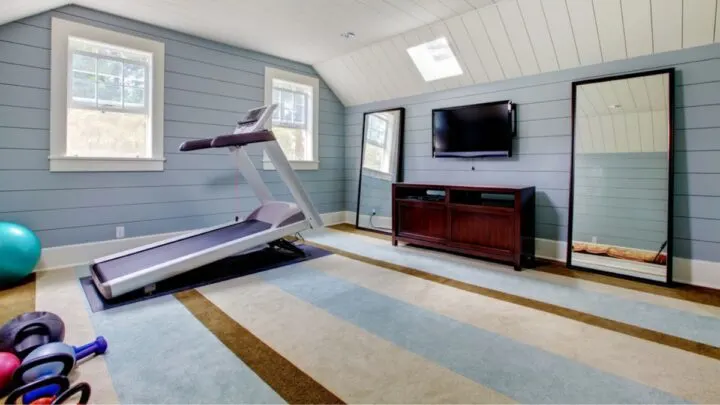 Factors To Consider When Buying A Home Gym Mirror
Before spending your hard-earned money on a home gym mirror, it is essential to understand what you need on your home gym mirror.
Also, identify what you can compromise on and your deal-breakers.
Here are some considerations to keep in mind:
Portable or Fixed Mirror
Fixed mirrors are the preferred solution since once installed, you need not worry about the mirror moving during an exercise.
All you have to focus on is keeping your health in check.
Additionally, since barbells and dumbbells can easily shatter the mirror upon impact, it is significantly safer to have your home gym mirror fixed to the wall.
Nonetheless, if you are concerned that the mirror's adhesive may damage the paint or wallpaper, portable mirrors are an excellent choice because the mirror is fixed to the wall with no support.
Structure
Home gym mirrors can be mounted with or without frames, each with upsides depending on your preference.
Mirrors with a frame are encased in wood, plastic, or metal.
While framed mirrors do not provide as much coverage as frameless mirrors, they add to the aesthetics of your home gym because you can match the frame to the space's décor.
Additionally, these mirrors are easy to clean.
The absence of a frame in frameless mirrors enables them to perform effectively in moist and humid environments.
The mirrors also work perfectly in small spaces, making tight spaces appear more prominent.
Because frameless home gym mirrors are only available in rectangle or oval designs, you cannot customize your home gym with them.
A significant downside of frameless mirrors is that their edges are more vulnerable to chipping than their framed counterparts.
Size
The required thickness of a home gym mirror is 4mm. This size enables the mirror to resist the unexpected impact and frequent wear without a sweat. Furthermore, their pricing is not prohibitively expensive.
However, you can still get the 6mm mirrors usually used in dance studios and commercial gyms due to their ability to withstand random impacts and reverberations.
Material
The majority of mirrors today are made of acrylic or glass.
Glass mirrors are more expensive since they are more reflective and assure no picture distortion.
On the other hand, acrylic mirrors are less expensive but may accommodate a bit of image distortion.
However, acrylic mirrors have significantly more shelf life than glass mirrors owing to their sturdiness.
You should consider investing in an acrylic mirror if your household has children.
Where You Can Buy Home Gym Mirrors
Since now you can identify the most crucial considerations when selecting a mirror, it is time for the fun part, shopping.
Here are some of the most incredible places to find suitable home gym mirrors: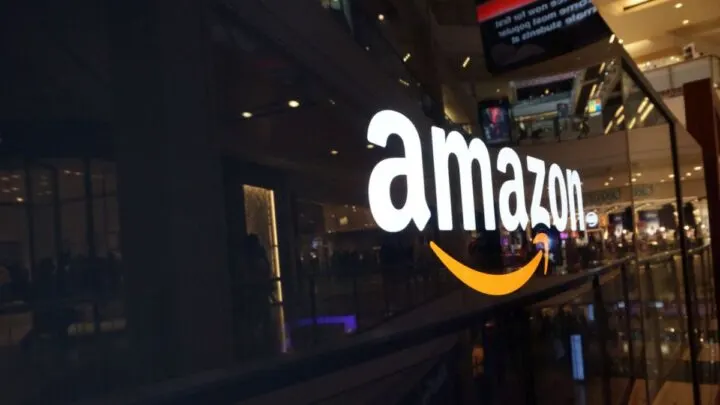 1. Amazon
Amazon is the best place to find high-quality, reasonably-priced gym mirrors.
They offer myriad options from different vendors, each with their perks and different price points.
Many options enable you to find the best mirrors to match your home gym's aesthetics.
Amazon also has reasonable shipping, making them ideal for thrifty buyers.
You will save time and energy by hunting for good deals when shopping at Amazon.
With the rampant uproar of online cons, you can be guaranteed that Amazon has no sketchy sellers.
2. Facebook Marketplace
On Facebook Marketplace, you might discover some hidden gems. However, in the end, everything comes down to chance and availability.
The chances of losing your money from uncouth vendors in the Facebook marketplace are high; therefore, you should critically vet all vendors before committing.
3. Home Improvement Retailers
Go to a home improvement store if you want a specific gym mirror.
Home Depot, the largest home improvement retailer in the states, often has sales that may help you save a few bucks.
Home Depot also has so many options, which may be confusing, but there's nothing as good as having options to choose from instead of having limited alternatives.
4. eBay and Craigslist
In these two of the most prominent internet marketplaces, you may find second-hand home gym mirrors in perfect condition.
However, this would require your patience and previous mirror experience.
5. Local Companies
If you're on a tight budget, it's best to use a local mirror dealer.
Moreover, based on the numerous positive and negative reviews of various internet mirror vendors, local mirror companies may be able to assist you in finding the right mirror for your home gym if online shopping is not your thing.
In addition, this is the ideal option because most of these sellers will tailor the mirror to your specifications, allowing you to channel your inner creativity and be experimental with as many designs as you would like.
Which Home Gym Mirrors Are the Most Effective?
The most aesthetically pleasing mirrors for your home gym will resemble those in commercial gyms.
The commercial gym mirrors are substantially larger and must be installed by a professional.
While this may be a relatively expensive choice, you may spend less than you expect if you obtain a quote from a local glass manufacturer and negotiate a fair price.
Summing Up Where to Buy Gym Mirrors
There are many places you can buy aesthetically pleasing and cheaper mirrors for your home gym.
Some of the best places to look are Amazon, Facebook Marketplace, home improvement retailers, eBay, or even some local retailers.