Adding a basement to your house is a pretty lucrative idea, as it adds value to the house.
How come all owners don't add basements to their homes? Are basements expensive?
Basements can be very expensive. Adding a basement to an already existing home can be even more costly, but it's important to know what kind of basement your home needs before taking the plunge into adding one in. Oftentimes, basements will pay for themselves over time and add more value to your home.
Basements are trending at the moment as well. From 2019 to 2022, the demand to add a basement in newly constructed homes has quadrupled.
However, you don't need to build a new house to have a basement. You can have one in your existing home, too.
If you are thinking of adding a basement to your home, here's everything you need to know about adding a basement or constructing one.
Our analysis also includes the cost and whether it will be expensive or not.
The Cost and Worth
The cost totally depends on whether you want a new basement or you want to add a basement to your existing home.
Adding a new basement to your existing home can cost $10 to $24 per square foot. The total can be around $19,000. And this is just the estimate for an average basement, nothing fancy.
When constructing a basement, you don't just add flooring and be done with it.
To have a functional basement, you need to have electricity, get water roofing done as well as get the heating and cooling going as well. It's not as simple as you may have thought.
Adding these features is why basements cost a lot to add. Unlike in the past, basements nowadays are being used as rec rooms, gyms, or playrooms for kids.
If you want to make your basement liveable, you need all the extra features to do so.
Apart from the added features, your location matters a lot in the cost of adding a basement.
The climate and the soil can significantly affect the cost if you are building a basement from scratch.
It's hard to understand the cost like this. Here's a breakdown of the cost that is easier to understand.
Electricity Cost: $1000 to $1300

Bathroom Cost: $15000

Sump Pump: $100 to $400

Heating: $17500

Waterproofing: $4000 to $5000

Flooring: $3000 to $4500

Foundation: $40000
The abovementioned costs are exclusive of installation, pipes, insulation for heating, and other such costs.
Once you have estimated the cost, you will have a better understanding, and that understanding will lead to a rational decision of whether to add a basement or not.
If you have decided to add a basement to your house, you need to know the type. Here are the types of the basement one can have in their house.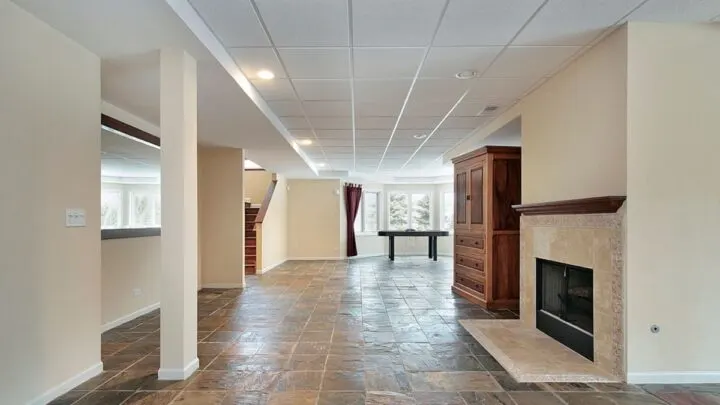 Different Types Of Basements
There are three main types of basements, and the cost of building a basement depends a lot on the type you choose.
1. Refurbished Basement
A refurbished basement is when you make changes to your existing structure.
This kind does not cost much, but it's not always a successful or liveable basement as it didn't start that way.
You can use a refurbished basement as a great storage space, though. Moreover, the refurbished basement has limitations.
You can design them as per your preference. You will need to follow the existing structure. However, there will be no foundation cost, so a refurbished basement is less costly than building one from scratch.
2. A Newly Constructed Basement
As the name suggests, a newly constructed basement is when you put down the foundations when the house is being constructed.
This is more expensive than the refurbished one as you have to lay the foundations too apart from taking care of the heating, cooling, electricity as well as waterproofing.
3. Retrofit
Homes today, compared to the ones in the past, are smaller, so it's no wonder most people are finding solutions to add more space to their existing homes.
You can add a basement to your home through the retrofit method.
Through retrofit, you can either excavate a basement separately beneath your garden or yard or have one under your house.
Such basements are efficient and fully functional. You can use them for a variety of things, from storage to an indoor swimming pool.
Basically, retrofit basements are a box of concrete under your house. Even if it's a concrete box, it doesn't have to look like it. You can design and furnish your retrofitted basement as you like.
Compared to the two other types above, a retrofit basement is more expensive.
Apart from constructing the retrofitted basement, you will also have to add waterproofing, heating, cooling, and electricity.
However, adding a basement also adds value to the house.
As far as the benefits go, apart from adding value to the house, you can use this space for a number of things, such as a utility room and an indoor pool area.
It can even double as a flat for guests or an older child. Apart from these, you can also use this room for a gym, gaming, garage, cinema, etc.
However, retrofit basements aren't as easy as they sound. The built retrofit basement requires maintenance.
You need to manage the moisture as well as keep an eye on it.
The Walkout Basement
Apart from the three major types, there is also the walkout basement. These basements have a separate entry or exit.
This is a great feature to have in your basement, as you can easily rent out the space and earn a little extra cash to cover the cost of your basement.
However, most people don't choose this option, as this type of basement can cost a lot more than the traditional basements, somewhere around $47,000 to $100,000.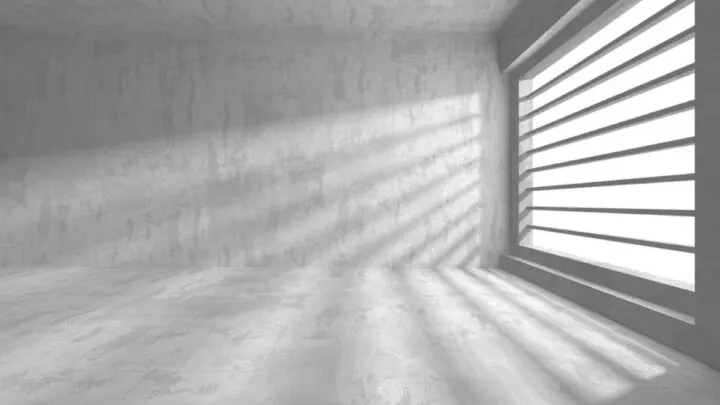 The Daylight Basement
Among all, this is the most interesting type of basement one can have in their home.
However, to have such a basement, you need to build your house on a hill or an elevated land.
The daylight basement is only partially underground. These have large windows that provide natural light throughout the day.
They are nearly as costly as the walkout basement, but they do not have a separate entry or exist.
Conclusion to If Basements Are Expensive
This guide is a great start to show you how much it will cost you to add a basement to your house.
Having a basement is an excellent idea if you can afford it. They add value to the house and also give you extra space. Depending on the type of basement you want, the price will vary, but oftentimes basements pay for themselves over time, with all the heating and cooling benefits, along with added living space, it gives you.