You might want your bedroom to be cozy and spacious but hesitate to furnish it. It could be because you want to know how much it will cost to furnish a bedroom.
You want beautiful and durable things that fill in the space, but not enough not to give it a cramped look. Anything is possible when you have no budget limit.
What about those of us who are working with a limited budget? How much does it cost to furnish a bedroom?
On average, bedroom furnishing can cost you from anywhere from $3,000 to $10,000. It depends on the design you want, the material of the items you choose, and whether they are brand new or preloved. The bedroom essentials you need to invest in are bed, mattress, dresser, nightstand, and some shelves.
In this post, I'll share a list of bedroom essentials along with where you can get them at affordable prices.
My goal with this post is to help people furnish a comfortable bedroom at a reasonable cost.
I've also mentioned the average pricing of each item to assist you in your planning.
I have used my interior design experience and suggestions from expert interior designers and home makeover enthusiasts in creating this post.
Must-Have Bedroom Items for Your Space
Here is a list of items that a standard bedroom must have. Please note that this is a list of only the essentials.
There are no design items included, but those items can also be essential to give your bedroom a lively feel.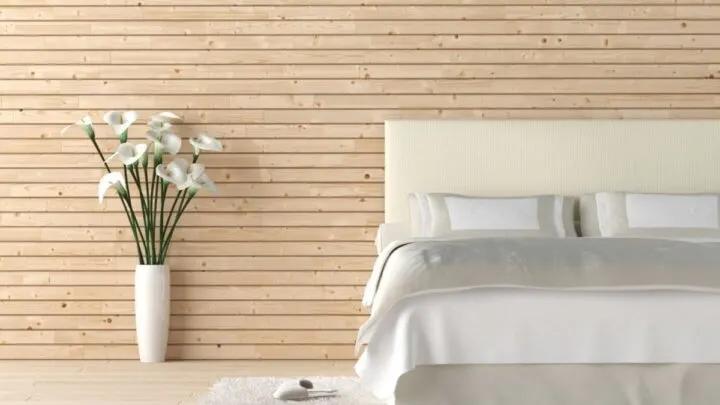 Bed
The bed is the most essential part of the room and can be one of the most expensive parts of furnishing your home.
A low-cost bed will cost around $75, while the highest-priced beds can cost up to $1,000. Most people use a queen-sized mattress with dimensions of 60″ x 80″.
Hence, the size of your bed frame relies on the size of your mattress.
Bed frames are made from various materials, such as metal or wood. Most people prefer wooden bed frames because they offer more warmth and sturdiness than metal frames, but neither material will suffice for most needs.
Metal frames tend to be lighter and, therefore, easier to move around; however, wooden ones tend to last longer over time as long as proper care is taken (e.g., waxing).
Mattress
While other pieces of furniture can cost tens of thousands of dollars, the average memory foam or innerspring mattress will run you less than $1,000.
The price depends on size and material, and innerspring mattresses are likely to be the cheapest option.
A king-size bed with an innerspring will cost around $800 to $1,500; one with memory foam or latex could be double that amount.
Dressers
A dresser is a storage piece for your clothes. Dressers usually have multiple drawers and can be made from wood, metal, or plastic.
The average price range for a dresser is $50-$200. The price depends on the materials used to make the dresser and its size.
You can find many different styles at furniture retailers like Ikea, Crate & Barrel, and West Elm.
You may also find unique pieces at thrift stores or online second-hand stores like Craigslist or eBay if you're willing to do some exploring.
Nightstands
Nightstands are usually used to hold a table lamp and other items. Depending on how much space you have in your bedroom, they may also be used as a small dresser or night table.
Nightstands are typically placed on both sides of the bed, but if your bedroom has an unusual layout, it might be tucked into another part of the room where there's more space for it.
For example, suppose you have a sizable queen-size mattress that hangs over both sides of your box spring.
In that case, only one side will need a nightstand since there won't be any need for two lamps next to each other on this side of the bed (and having them at opposite ends means they don't interfere with each other).
The standard height measurement is 42 inches (or 106 centimeters), taller than most tables but shorter than most dressers or chests. So, take note when looking at different types of furniture!
On average, a single nightstand can cost you from $180 to $300. You can purchase these items easily from Ikea or order from Amazon.
Shelves
If you're looking to make your bedroom feel more lived-in, shelves are a great way to do it. You can use them in different ways and for a variety of purposes.
Bookshelves are perfect for also storing that overflowing collection of novels.
You can also use them as display space for photos, souvenirs, and other objects that you want to keep close at hand but don't want to clutter up the room.
Shelving units give you a lot of flexibility when designing your bedroom. You can arrange them according to color or theme or mix things up however you like!
If your bedroom is on the small side, adding some shelving will help make it look bigger than it actually is.
For example, placing an attractive bookshelf in an alcove makes it look like part of the overall design instead of just something stuck there because there was nowhere else for it to go (which might be true).
A built-in bookshelf's cost typically ranges from $1500 to $5000.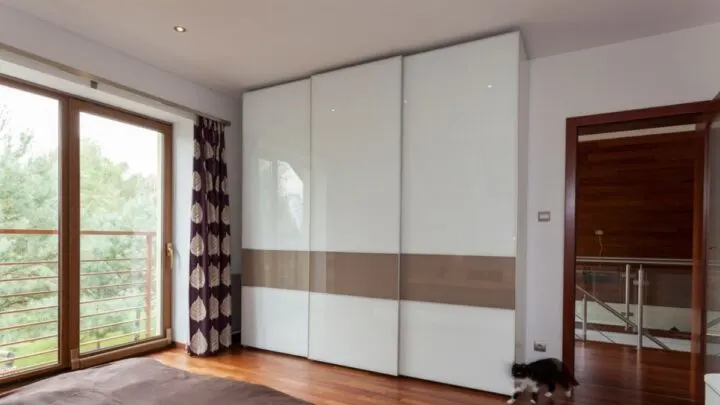 Wardrobes and Armoires
Wardrobes and armoires are features that can help create a seamless clothing storage space.
Wardrobes are the more common option for clothing storage in Europe, while armoires are more common in the United States.
While they can vary significantly in size and style, wardrobes and armoires usually have one or two doors, although they may have drawers or shelves inside them.
They're commonly made of wood such as cedar or oak due to their durability and natural resistance to insects.
Depending on the size and type of wardrobe, it can cost you from $750 to as high as $5,000.
Summing Up Furnishing a Bedroom
Depending on what kind of look you want for your bedroom, along with what sort of furniture you'd like to include, furnishing your room can cost anywhere from $3,000 to $10,000. It's not difficult to stay on the lower range of that if you're on a budget, as there are many great places you can find things like nightstands and shelves for cheaper.
Use this guide to help you figure out what you'd like to include in your bedroom and how to achieve that look you've always wanted!