A pergola can be a great addition to any home, as it adds a nice bit of outdoor space. However, if you consider purchasing a pergola for your home, you may find yourself weighing out the pros and cons of either buying a pergola or building it yourself.
The cost of building a pergola is cheaper than buying a pre-fabricated one or hiring a professional to construct one. However, you will need the tools, expertise, and time to properly execute the project to ensure that it lasts and adds maximal value.
With that in mind, in this article, I'll go over a few of the pros and cons of each!
Cost of a DIY Pergola
A DIY pergola is always the most cost-effective method, as hiring a contractor and labor costs are not a factor.
There are many different ways to construct a DIY pergola; the most straightforward route would be to purchase a kit from a reputable manufacturer; however, this is often more expensive than building from scratch.
If you are handy, you could always get the tools needed and start from scratch. In this section, I'll go over a few different ways to take the DIY approach to build a pergola.
Option 1. Cost of a Pergola Kit
Buying a pergola kit (great list to consider here) is one of the best ways to build a DIY pergola; however, it is often more expensive than building one from scratch.
The average cost of a pergola kit could span anywhere between $400-$800 and usually has a cover that retracts.
It is essential to keep in mind that this is the cost of an aluminum pergola, as the price increases if you use wood.
Because of the steep cost of lumber and other materials, a wooden pergola kit could cost upwards of $1200 for a pergola spanning 10 square feet. One of the most popular types of wood used is often an expensive product; however, it is one of the most durable.
The type of roof used for your pergola also plays a significant role in the price. For example, a 10-16 square foot cedar pergola with a pitched or lattice roof could cost anywhere between $5,000 – $8,000.
Option 2. Cost of a Scratch-Built Pergola
I would go for a scratch-built pergola, as they are much more cost-effective, and you have more control over the final result. The costs involved include pressure-treated wood, often cedar, and concrete for the base.
This usually comes in about $570; however, this does not account for delivery fees or pavers if you choose to go that route.
One of the most expensive parts of scratch building a pergola is the pressure-treated wood and delivery cost.
I prefer this way because it is the most cost-effective; however, it is important to remember the intensive labor involved.
Tip: Make sure to take a look at my dedicated article on the best pergola accessories to maximize your pergola enjoyment!
How to Build a DIY Pergola
There are a few different ways to build a pergola. A couple of the most popular is building from a kit, gathering the materials needed, and building the entire structure from scratch.
A pergola is a somewhat simple structure; however, it is essential to note that it is a very labor-intensive process. Let's start with the basics.
A basic pergola is usually 8 feet by 16 feet, and you build the support structure using six posts. The top of the pergola usually consists of 1-by-3s, which is great for hanging decorations or plants.
One of the most challenging parts of building a pergola is digging the holes for the support posts from my experience. Although you can do this manually, it is very labor-intensive.
Therefore, I recommend using an earth auger to make the process easier and less time-consuming. However, if the soil is soft, it may be more effective to dig the holes manually. It really depends on the condition of your soil at the time you'll be digging.
Finally, I would recommend checking with your local municipality, as building a pergola may require a permit, especially in densely populated residential areas.
In the past, I had to apply for an outdoor detached accessory structure permit; however, you should consult your local code office, as these regulations may differ by area.
Cost of Buying a Pergola
If you choose not to build the pergola yourself, hiring a professional is always an option. However, there are a few price considerations to take into account before contacting a professional.
Buying a pergola and having a contractor install it for you is the easiest and most expensive. Because building a pergola is labor-intensive and requires some skill, we would have to pay for the labor, which in some cases can cost almost as much as the pergola itself.
Like building a DIY pergola, I'll go over a few of the most significant aspects that can affect the price.
From experience, I found that the most common pergola types are either wood, fiberglass, or vinyl and often include an aluminum support structure.
Wood is the most expensive option, as it looks the best. However, it must be pressure treated, which can add a high cost to the project. I found that vinyl and fiberglass are also great alternatives, and in most cases, are much more durable.
So, I dove deep into researching the costs of buying a pergola, and the estimated price came out to around an average of $3,500 in the U.S. However, the total cost could range from anywhere between $2,500 – $6,000 depending on which type of material the homeowner chooses.
To put this more, in contrast, the average wooden pergola, spanning around 10 square feet, will often cost about $3500, including labor, delivery, etc.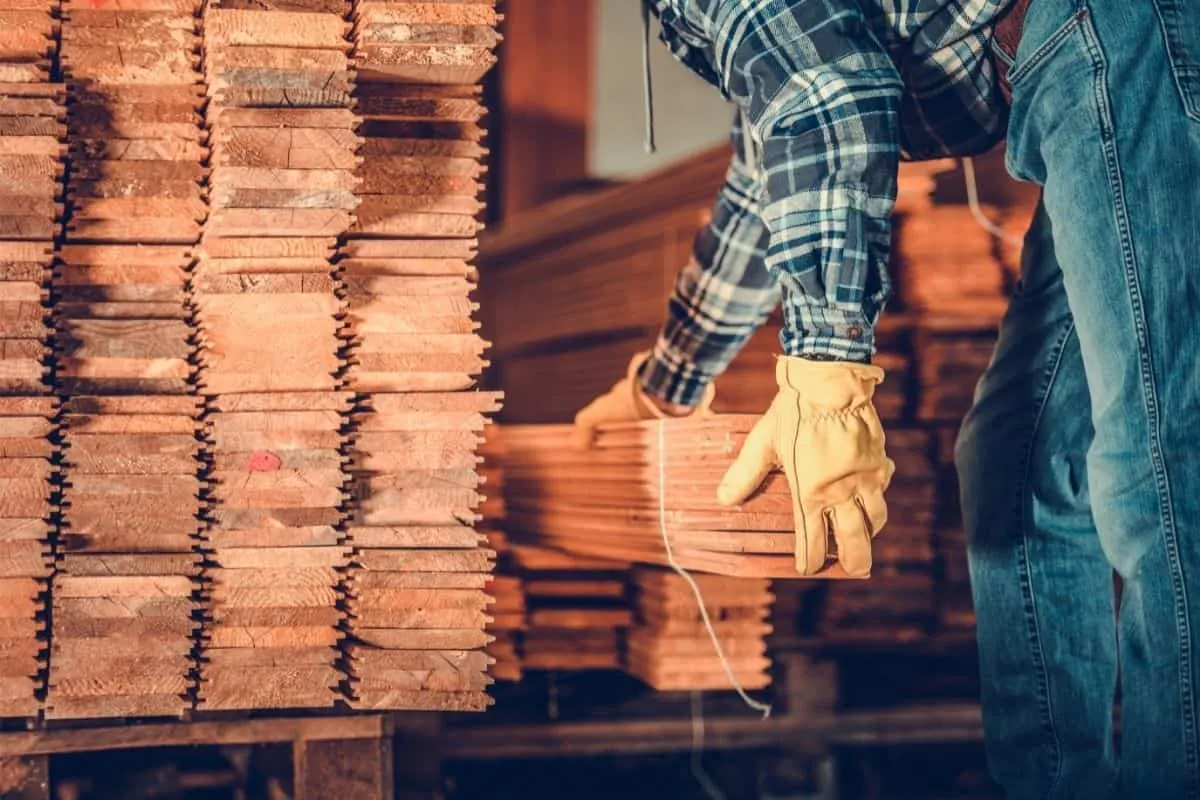 Material Costs
Because the material used is such a significant factor in the final price.
I put together a list of the most popular materials used to make an informed decision on which material is suitable for your price range and environmental conditions.
Alumawood
Alumawood is a highly durable material, perfect for outdoor spaces such as pergolas. It is painted aluminum that gives the appearance of cedar and is one of the most cost-effective options.
It's popular for those on a smaller budget, as the average cost comes in at around $1,500.
Aluminum and Vinyl
Similar to alumawood, aluminum and vinyl are both strong candidates for pergola construction.
The average cost to build a pergola using these materials is around $2,000, making it one of the most cost-effective options available.
Pine
Pine is a beautiful wood that looks great and adds some variety to pergolas.
However, we are now entering a more pricey bracket, like a pine pergola costs around $2,500.
Cedar
This is my material of choice, as it is durable, pressure treated and looks absolutely stunning.
You will pay a significant price for pressure-treated cedar; however, bring the price to around $3,000. However, in my opinion, this is the best-looking material for pergolas.
Redwood
Redwood is easily one of the most beautiful types of wood available and is sure to get compliments from guests visiting your pergola.
However, its price is quite steep, coming in at a staggering $4,500.
Specialized Woods
Specialized woods, such as teak and ipe, are the most expensive woods used for a pergola and can cost upwards of $5,500 for the average-sized pergola.
However, I must admit, although the price is steep, it looks great.
Fiberglass
Fiberglass is the most durable material for pergolas; however, it is also the most expensive.
Most fiberglass pergolas cost around $6,000 and are great if you have that type of budget.
Final Thoughts
Pergolas are a great way to add class and elegance to the exterior of your home and have become extremely popular with the modern homeowner. Suppose you are planning on adding a pergola to your home.
In that case, I highly recommend you take my recommendations into account to make an educated decision on which methods and materials will best fit your budget and lifestyle.
For additional questions about the best material to use for pergolas, make sure to read my dedicated article here.
Is it worth it to build a pergola?
Pergolas are a fantastic feature to maximize your enjoyment and comfort of the outdoors. They are a relatively cost-effective addition compared to many outdoor alternatives.
Do pergolas really block the sun?
While pergolas block some light, they do not block all of it. Allowing some light to pass through creates a more comfortable outdoor experience, while still allowing ample airflow.
How hard is it to build a pergola?
Building a pergola requires some basic woodworking and construction knowledge but it is not an overly complex project. Utilizing a set of pre-made pergola plans can help you avoid many of the common pitfalls.
Related Posts