Since aluminum foil is so common to use for so many things, people think it is also a good idea to put aluminum foil in the oven.
A thinly wrapped sheet of aluminum, aluminum foil has established itself as a standard kitchen item.
You can use aluminum foil in the oven as long as you're careful. Cooking and baking with aluminum foil in the oven is risk-free and facilitates heat transfer and cleanup.
The answer to the question "should aluminum foil be placed in the oven?" is difficult to explain; you can determine by looking at how much heat it can withstand.
Let's find out in what careful ways we can use aluminum foil so that it does not cause any harm.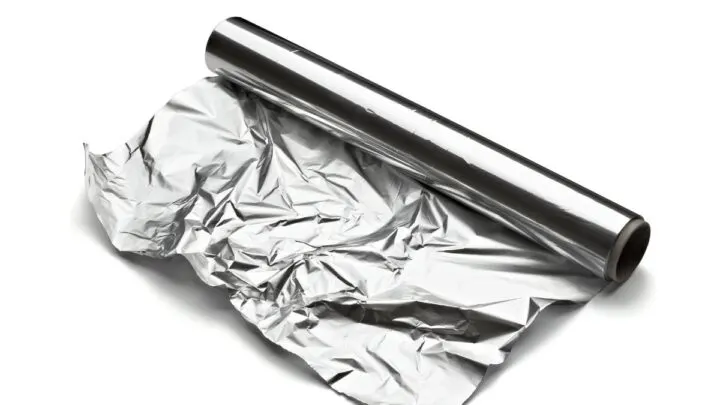 In What Ways Can You Use Aluminum Foil In The Oven?
As stated earlier, there are some ways in which aluminum foil is able to be used in the oven.
But before starting, you should keep in mind that the maximum heat of most thermal ovens is between 500 and 550 degrees Fahrenheit.
At the same time, the threshold temperature of aluminum foil is significantly higher at over 1200 degrees, which makes it safe in the oven as it can not be burned.
Let's now take a headstart on some ways to use aluminum foil in the oven safely:
1. Prepare The Baking Pans And Sheets
A great way to ensure easier cleanup is to line baking pans and sheets with aluminum foil.
You can easily lift or slide the foil out from the pan after baking bread, cookies, and other foods.
As it is made, aluminum foil has a dull and shiny surface; however, depending on the application, the shiny side should be used.
When baking stickier foods, place the dull side of non-stick aluminum foil up, as this side has a non-stick coating.
2. Reusable Baking Trays
Aluminum trays and pans, which are disposable baking dishes, can be a practical substitute for metal dishes.
They have heat conduction qualities that help to transmit heat easily to your food and as you know that aluminum foil can withstand any temperature the oven can dish out, it is far easier to use as compared to metal dishes.
3. Wrapping Piece For Dishes
When baking, covering the dishes with aluminum foil keeps moisture in your food.
Whereas the remainder of your dish bakes, you can protect the top of your food from darkening by loosely placing or tenting a sheet of foil on the top of it.
Also, if you want to increase the amount of steam produced during baking, tightly covering the dish with aluminum foil will do wonders.
Why Can't The Oven Be Lined With Aluminum Foil?
You might be wondering why aluminum foil is not a good for lining the oven.
This is due to the fact that entirely lining your oven with aluminum increases the sharpness of heat on oven surfaces, which can cause surface damage such as chipping or scratching on porcelain finishes as well as damage to heating elements.
Additionally, it might even be problematic when cooking.
Despite being heat resistant, foil is not entirely heat-proof.
Aluminum foil at the base of your microwave oven could melt if heat is applied, irrecoverably harming your appliance.
The following additional problems can also result from using aluminum foil as an oven liner:
Foil on oven shelves can impede the best cooking outcomes and disrupt the oven's heat distribution

By lining the microwave oven with aluminum foil, you would risk reducing heat and airflow and getting subpar cooking results

Foods can be overcooked or the heating elements in your oven can be damaged by heat reflecting off the aluminum foil

Aluminum foil has the potential to permanently damage surfaces or elements by melting when it comes into contact with hot elements or surfaces and scratching the enamel coatings of the oven
Make sure the temperature sensors or other oven components aren't harmed if you've ever used aluminum foil in your oven before.
Also if you suspect a problem with your oven because of aluminum foil, it is great to make an appointment for service.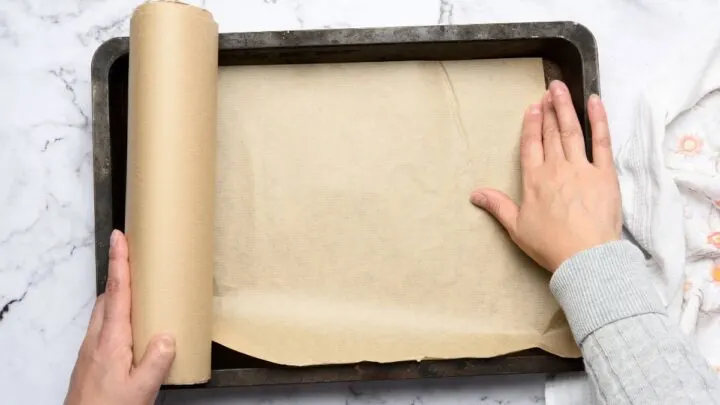 What Can You Use Instead?
Now, what should be used at the base of your oven if aluminum foil is not an option?
You can try out a few different alternatives if you don't want to clean up smudges, spills and drips.
1. Empty Baking Trays Or Dishes
Place a clean baking tray on the rack beneath the food that is being cooked. It will hold drips and facilitate cleanup.
Consider placing the empty dish in the oven as it heats up to help prevent warping of the metal baking sheet, which can happen when there are abrupt temperature changes.
2. Parchment Papers
Use parchment paper instead of aluminum foil if you want to use baking sheets.
It is crucial to review the manufacturer's recommended maximum parchment bake temperatures before using parchment paper.
The parchment paper should not be used for acute radiant cooking processes over 450 degrees or to touch the sides of your oven.
3. Silicone Liners For Ovens
You could cover your cooking racks with a silicone oven liner.
These non-reflective, heat-resistant liners will help you to keep your oven clean, but improper use could have an effect on baking performance as well.
For optimum heat transfer, leave at least 3 inches of space between the walls and liner sheet to allow air to circulate.
Also, be aware that oven liners should not be placed at the oven's base and should only be used with electric or convection ovens.
Final Word on Using Aluminum Foil in Ovens
There are many risky and safe situations to use aluminum foil in the oven, based on how you are going to use them.
This article makes you understand the proper way to use aluminum foil in the oven so that even if you have wrongly placed aluminum foil in the past, you know how to use it correctly the next time.