Blink is a home security device that anyone can set up in their home. It is designed to be user friendly and for beginners who do not know a lot about tech and home security.
Google Home is a popular personal assistant device that can sync to many other smart devices.
If someone buys a Blink Home Security device, will they be able to sync their blink device to their Google home?
Blink does not work with Google Home. These two devices are not able to connect or sync together. If you do want to connect them, you'll have to use a third party app to do so. IFTTT and Smartthings are popular apps that can connect multiple devices together.
Read on to learn more about Blink and Google Home.
Does Blink Work with Google Home?
Blink home security cameras have been gaining more and more popularity.
These devices are easy to set up and use. But to the dismay of many, Blink devices cannot be connected to Google Home devices directly.
Ring home security devices are the devices that can sync to Google Home effortlessly. Blink devices are made by Amazon, and Ring devices are also made by Amazon.
These two devices are made by subsidiaries of Amazon, but each is designed for a different section of the home security camera marketplace.
Consumers with an Amazon Echo personal assistant can use Ring home security devices.
Google Home and Amazon Echo are the most popular personal assistant devices in the personal assistant device marketplace, so Amazon designed each product for each device.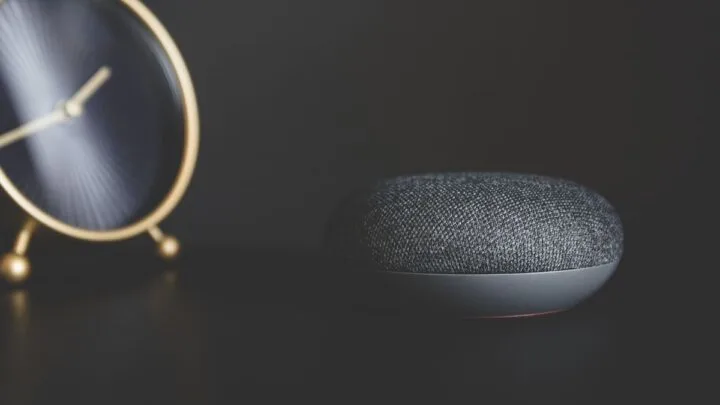 Third Party Syncing Apps
If you have no wish to switch over to an Amazon Echo device but you still want to use Blink Home security cameras, there is a solution.
There are ways around Blink's and Google's programming so you sync the devices together. You can connect Blink cameras and Google Home to the IFTTT app.
IFTTT stands for If This, Then That. IFTTT is a software program that connects apps and devices normally unable to sync with each other.
Android devices, Google devices, iOS devices, Linux devices, etc. can all connect to each other through the IFTTT app.
The starting IFTTT Plan is free if you have less than five devices.
If you have 6 to 20 devices, the IFTTT Pro plans start at only $8.
If you have many devices and would like to sync them all together, the best plan that fits your needs is the Unlimited devices IFTTT Pro + plan for only $16 a month.
Which Devices Can Connect to Blink Devices?
Blink devices are a multi-compatible software device so it means it can connect to multiple types of software systems.
Blink home security cameras and devices can connect to Android devices, Amazon Fire OS devices, and iOS devices.
A Blink home security camera made in 2022 will only be able to connect to smart devices that were made during or after 2017.
This is not a hard rule, but the newer the device is, the more likely it is to sync perfectly with Blink devices.
Which Devices Cannot Connect to Blink Devices?
Google Home cannot sync to Blink devices. Other smart home or personal assistant devices that Blink cannot connect to are:
Some smart devices are too old for Blink devices and they will not be able to connect to them either.
Blink cameras, as well as other Blink devices, connect to smartphones and tablets designed and manufactured in the last 5 years.
Can I Use Blink and Ring Devices Together?
Yes, It is possible to use Blink and Ring home security cameras in the same home and on the same network.
In order to use the devices on the same network, you will have to use a third-party program to sync all the devices together.
You will be able to control Blink and Ring cameras from your smartphone, but you'll have to use two or three apps to do it.
As you already know, Blink home security devices will not sync with Ring devices directly. But you can use IFTTT or other third party apps to control Blink and Ring cameras.
Conclusion to Using Blink with Google Home
No, Blink devices do not work with Google Home. Blink works with the Amazon Echo.
To connect link devices to Google home, the user will have to use a third-party device. IFTTT is a popular third-party device.
Ring and Blink devices can be used together on a third party app.