If you are currently in the middle of a DIY project and are not equipped with metal cutting tools, you might be thinking about Lowe's as your best bet for this issue.
While Lowe's currently provides free pipe threading and cutting for any size galvanized or black iron rod, they do not offer metal cutting services.
On the other hand, do they offer metal-cutting services on demand or make an exception? To learn more about their services, keep reading.
Can Lowe's Cut Metal For You?
The answer varies depending on where you live. However, it is best if you seek the help of a professional when it comes to cutting metal sheets anyway.
Lowe's does provide services to cut many materials including metal rods, chains, wood pieces, and metal pipe if you have requested them.
However, they lack the necessary equipment to cut metal sheets. If you are familiar with the process, you can request that the company provide you with a basic guideline on how to do it and what tools are useful for achieving the best results.
Certain Lowe's locations can provide free pipe trimming and thread for galvanized and black metal pipes using a device created specifically for this purpose. Customers claim that Lowe's frequently offers two free cuts, after which each additional cut costs 50 cents.
Many people have, however, claimed that if Lowe's is not crowded, some staff members will grant you free-of-charge cuts.
While this service is available in some areas, it is not in others. As a result, answering the main question of whether Lowe's cut metals or not is difficult.
How Much Does Lowe's Charge?
Well, there are certain conditions to abide by if you want to avail of the service. One must buy their products from Lowe's to qualify for the cutting service. For instance, it is not permitted to purchase pipes from Home Depot or any other shop and then visit Lowe's for cutting.
Lowe's offers free initial cuts on the chain and pipe-cutting facilities. Although there is no company wide policy limiting the number of cuts, a few shops have a three-cut restriction after which they charge for additional cutting.
If your nearby Lowe's permits more than three cuts, it might accept cash of between $0.50 and $1 for each additional amount.
This is done to avoid people from abusing the service by requesting countless numbers of slashing per pipe, which could seamlessly necessitate an hour or more.
But to use this service, you must make your purchase from Lowe's.
Does Lowe's Do Custom Cutting?
The best option available for you is to seek the help of a professional or a local store for this purpose if the services of Lowe's is unavailable in your region.
Among the US merchants who cut metal sheets are Metal Supermarkets in Oklahoma, Altitude Steel in Colorado, and Metal General in Texas. It's possible that nearby hardware stores can offer assistance.
If you have the right equipment, you can also cut them by yourself. Lowe's carries a large selection of cutting equipment suitable for cutting metal.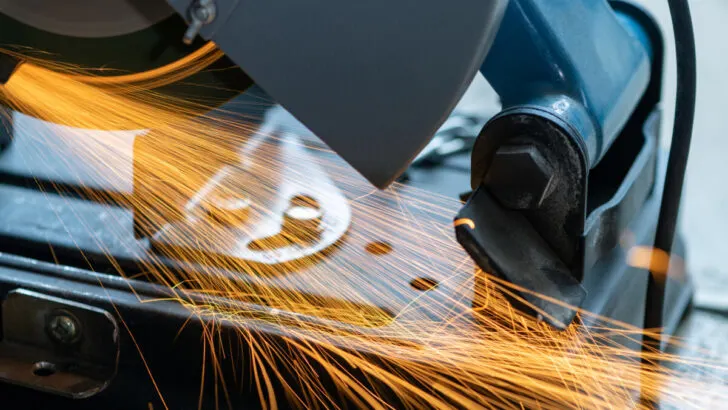 According to online reviews, the best alternative for cutting sheet metal is a Dremel or comparable rotary device. Employees at Lowe's might be able to assist you with the finest cutting tool to select for the particular type and mass of metal you require.
What Is Their Pro Service?
Lowe's also provides Pro service as well. The main purpose is to assist their customers in a variety of things. The professionals are the people that include repair modelers and tradesmen since 1994.
It is a best practice if you are having any difficulty and need the advice of a professional for any purpose. You can contact them so that you know what needs to be done and how to do it.
Final Words To If Lowe's Cuts Metal
To summarize, we can say that Lowe's offers product cutting and altering services for some products in stores, but we must also consider the limitations.
You can use the cutting service for pipes, rods, and other materials. For services Lowe's does not provide in your area, you can always contact their professional for advice or visit your local store.