Have you been designing your dream home, or just looking for a new house for you and your family? Well, if you have you might be asking yourself: do I need a formal dining room? Well, we can answer that for you.
While formal dining rooms are common in contemporary home layouts, they are losing popularity in more modern homes due to the desire to make more efficient usage of a home's square footage. For larger homes with ample space, this is less of a concern.
Want to see if making room for a formal dining room is a good choice for your home? Well, we will discuss why you might want to and why you could do it without it.
What is a Formal Dining Room?
When you think about the layout of a home, the dining room is usually close to the kitchen. This is because the dining room contains the largest table for more guests.
It is also because this is where you will serve dinner, and being close to the kitchen makes it much easier to cook or bake while you have guests to serve.
The formal dining room is typically a separate is where you place a larger table for when the family eats dinner, or where you eat when you have guests to serve.
The table is usually longer and has more space for comfortable chairs for special occasions like holidays.
Formal dining rooms may also have more ornate features than the rest of the home such as crown molding, wainscotting, and tray ceilings.
Formal Dining Room Vs. Regular Dining Room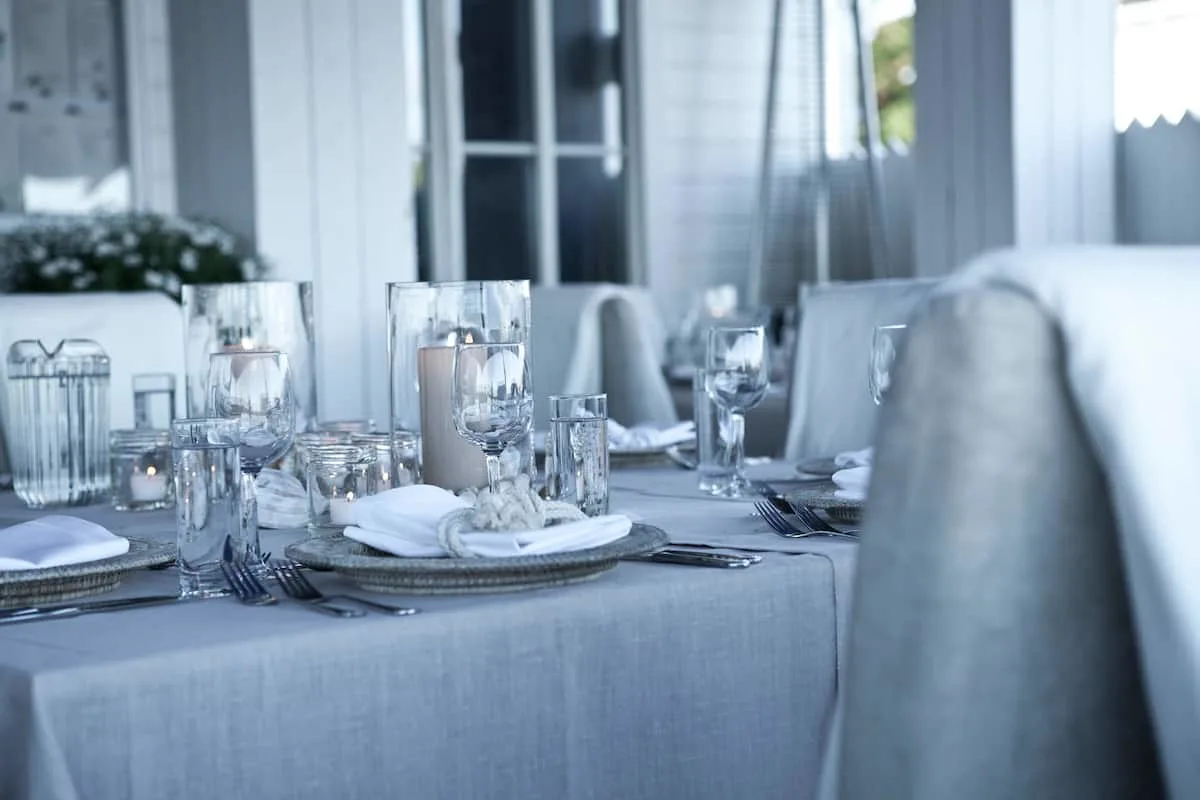 Though most homes will come with a space that is made to be designated as the formal dining room, many will have enough space for more than one dining area.
When you have this much space, there is usually a formal space and a more casual space. The casual dining area may have a smaller table that just fits the family members that live in the home, typically a small, round table for four or five seats.
This is mainly used as an extension of the kitchen and is made for quick breakfasts before you leave for school or work, and informal dinners like fast food meals or frozen dinner meals.
The difference between a regular dining room and the formal dining room is that the latter often comes with its own space that is separate from the kitchen and is made for larger meals with more guests.
When you have guests over for a full meal where you will serve drinks, an entrée, and a dessert, this is where you will sit to eat. This allows you to seat your guests without them seeing your cooking area.
This is known as proper etiquette for a formal meal and will happen when you invite elders over, your partner's parents, or a boss.
This is also where you should serve a formal meal during the holidays when you have your whole family over. If you're curious to learn more about whether or not a formal dining room is going out of style, then make sure to read my article here.
Do I Need a Formal Dining Room?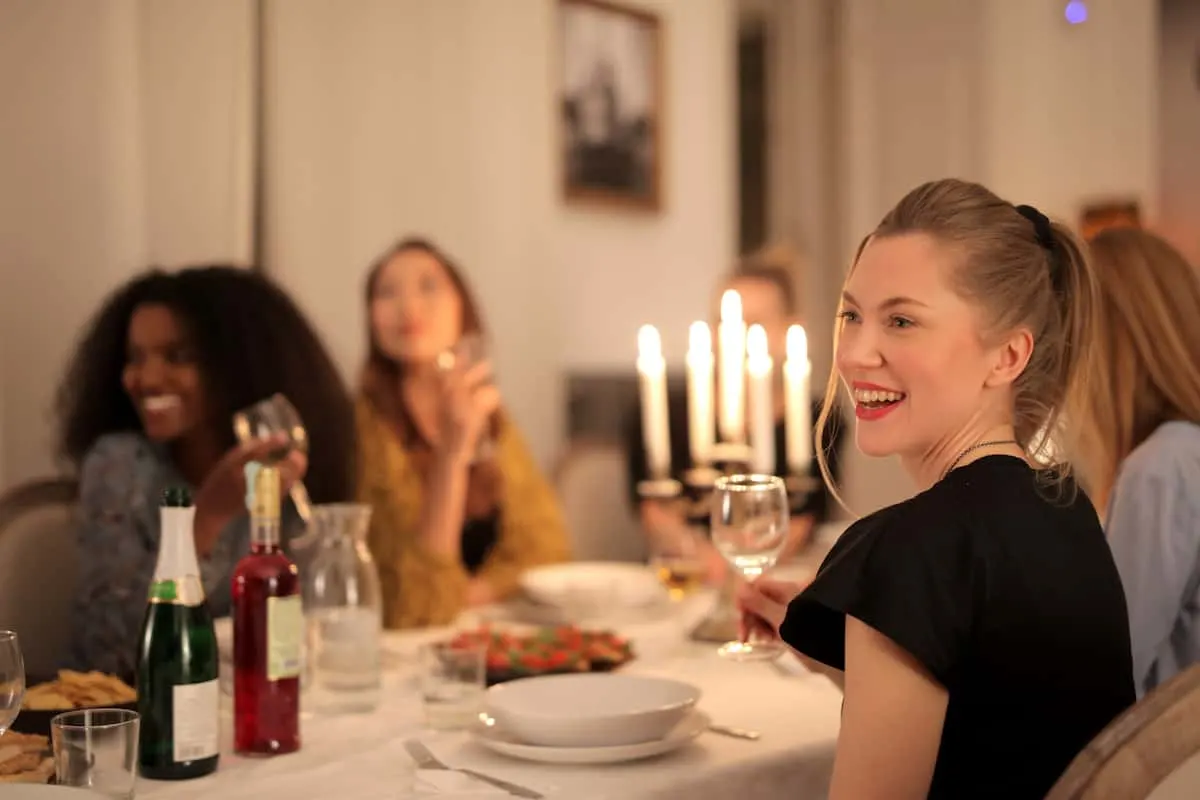 Well, it is nice to have a formal space for when you have guests over, and it can make large meals much easier to eat. This is because you have more space on the table for silverware, soup or salad bowls, and the main entrée plate.
You may also put out water glasses along with a second glass for beer, cocktails, or wine. This takes up quite a bit of space, so having a formal dining room table that has space for all of these items will make serving formal meals much easier.
However, if you are not someone who tends to have people over for formal meals, then you might not need a formal dining room.
Some families have a single place that they go to for holidays, typically this is the parent's house, and they will not need that extra space for formal holiday meals.
If this sounds like your family, then you may not need a formal dining room for that purpose. However, it is always good to have a formal dining room whenever you have people over so that you can accommodate a larger number of people.
But, if you are a fan of outdoor barbeques or informal meals, then you might not use the room as you intended. This may be a sign that you could the room for something that fits better with your lifestyle.
Reasons to Have a Formal Dining Room
Even if you think that you may never use this room for formal dining, as you get older and begin to start a family, that might change.
For single people who have roommates or those who have bought their own house for a future family, you might find that you don't use that room yet, but that doesn't mean you won't use it later on.
As you get older, having people over for formal meals might happen more often, and having that space available makes it much easier to make and serve the meal.
If you don't have that room designed as a dining room, then you might regret it when you have your boss over for a meal.
So, though you might not use it yet, it is still a good idea for your future.
Reasons Not to Have A Formal Dining Room
If you live a very casual lifestyle, especially if your work is casual as well, then having a formal dining room might not be needed.
Artists, musicians, graphic designers, and entrepreneurs might not use their homes in a formal sense for anything. This is because they often don't abide by typical 9 to 5 hours as most other positions do.
So, due to their hectic and varying schedules, they often lead more casual lives. If this describes you, then this could mean that you will not use a formal dining room often, if ever.
Having more space for a large table is good, but if you often eat at different times of the day, then you will likely eat at the casual dining table or eat while on the go.
Although it could still be a good idea to have a formal dining room, that space could be dedicated to something else that fits your lifestyle better if you believe that you won't use a formal room like that.
What Goes in a Formal Dining Room?
If you decide that you want a formal dining room, whether you will use it now or not, you will want to ensure that everything you need in the room is where it needs to be.
So, if you want to know what all goes into the formal dining room, this list will help you out.
Dining Table
The table is perhaps the most important part of the room, and it needs to fit the space. If you have enough room for a long table, then opting for a long option will look good.
If you don't have as much space, then choosing a shorter table with a great style or design accents will do just fine. It should just be able to fit a few extra guests than the number that typically eats at the home.
If you enjoy the farmhouse look, make sure to take a look at my list of favorite farmhouse tables.
Rug
Before the table in the room, you will want to lay a rug out that will cover most of the floor. The rug will catch pieces of food or drops of water and wine if there are any spills without ruining your floors underneath.
The rug should be large enough to cover the entire space of the table and the chairs when they are pushed back. This will give you enough coverage for all food items while making it easy to move the chairs without the legs getting caught on the edge of the rug.
Table Linens
You want to also have formal table linens laid out for guests which can be used whenever you eat. These usually consist of a napkin, placemat, and tablecloth if needed.
These linens are made from silky smooth materials and are mainly high-end items. However, with many options available for cheap, this doesn't need to be an expensive addition.
A Centerpiece
The last thing needed for your dining room is the centerpiece. You will want something that adds some formality and style to the table but isn't too tall that your guests won't be able to see each other.
Candleholders and flowers are typical options, but this can be many different things. So, use your imagination and get inspiration from design magazines for help creating your own.
Conclusion
Wanting to have a formal dining room in your home is something that many people can understand, but needing to have one is not always necessary. Though they can be useful, you don't need to have one if you won't take advantage of it.
So, if you think that having a formal dining room isn't something that you want, then using that space for other things can be a way to make your home feel bigger and more spacious.
Whatever you decide to do with this space, just ensure that it fits your lifestyle, and you will be happy with what you choose to do with it.