Thinking about what to do with the space in your home can be a big decision, and if you have been thinking about getting rid of your formal living room, you might not be alone.
Having a formal living room is a great space to have in a home and allows you to have guests over in a comfortable area that is not too cramped.
With more people prioritizing the space in their homes, you do not need a formal living room. Going without allows you to allocate that space into rooms your family will actually use.
Want to know more about the function and purpose of a formal living room so you can decide whether you want one or not? Then keep reading to see all the benefits that come with having one in your home.
What is a Formal Living Room?
The term formal tends to put people off these days since more people than ever are focusing on function rather than design, but the word doesn't make a huge difference here.
A formal living room is a space where a bit more design effort is put in, but it is mainly a place where you can have guests over and serve them cocktails before or after dinner, or have a coffee while you visit with each other.
This space often has a large couch or chairs, enough for multiple guests to sit down, and should be inviting for people coming into the home.
Although the term formal is used, this is a bit outdated. This is because the grandeur of older days is not something that typically applies when designing or decorating a home these days.
So, instead of thinking about this room as a space with white couches and carpet that could stain easily, think about the television being placed there and having enough seating for multiple guests at once.
That is all it is.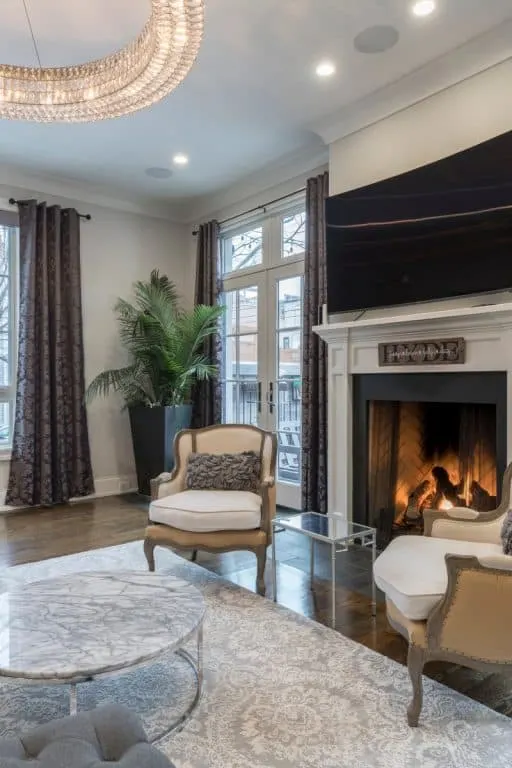 Why is it Called Formal?
Well, as mentioned, the term in older times meant what you might think of when you first hear the word. Expensive décor and furniture that isn't comfortable and tends to feel dressed up and cold.
However, the term formal just refers to the fact that you will want to put more design effort into this room. This is because the living room is where you want your guests to be comfortable.
Because you intend to have guests in this room, in particular, you will probably want to have some of your best furniture or décor in that room for others to admire.
It is also a good idea to have lots of conversation starters in a room of people, especially when there are some people who don't know others well. So, it is seen as polite to have artwork, pictures, photo albums, and décor that your guests can discuss.
This will help people continue on a conversation and make all of your guests feel more at home.
Why are Formal Living Rooms Disappearing?
Today people are paying attention to the function of their home. They are realizing the areas of the home that are used most frequently and making the decision that formal rooms don't meet their family's needs.
Usable square footage matters when you have a large family or if you are in a smaller home. Every foot counts!
Families are opting for a larger great room that combines the previous family room and formal living rooms. They also may prefer an outdoor sitting area over an indoor formal living room.
If you are in the process of designing a custom home or purchasing a new construction home, you will notice the shift to larger open space rooms and less defined formal rooms.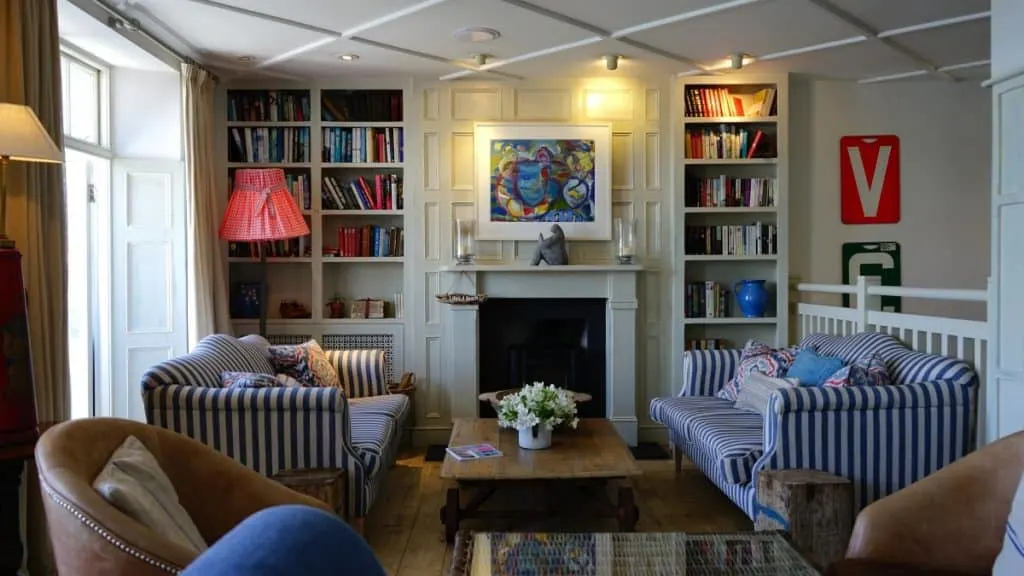 What Makes it a Formal Living Room?
A formal living room might look different in every home, but there are typically some main points that stay the same. So, what are some of the things that make a space the formal living room?
Location
The layout of the house is different with each home and neighborhood, but the formal living room is often near the front entrance of the home. This is because it makes it easier for guests to come in and get comfortable.
This space is made for guests, so if they can come in, grab a drink, and then immediately take a seat, this is ideal.
However, you also want this room to be one of the largest in the house. If the area that is made to be a formal living room is not big enough for you, then rearranging the setup of your furniture can allow you to change where it is located.
Fireplace
When the weather is cold outside, you don't want your guests to come over and still need their jackets when they're indoors. So, placing the formal living room in an area where there is a fireplace is common.
Although not all houses will come with a fireplace, this is one of the main features that will tell you if the space is a formal living room or not.
This room is typically made to be the formal living space because you will be able to heat the area where your guests are. The fireplace also works as a talking point for those who are taking in the décor and style of the home.
Formal Décor
Though a formal living room doesn't need to be fancy by any means, this is usually a place where homeowners like to show off their great taste and style. The furniture in this room might be more expensive than other rooms in the house, and a large coffee table will be in the center for drinks and small items to be laid on.
You will likely also see small tables between couches or chairs for guests to set a glass on. This ensures that your guests have somewhere to set down their drinks during a gathering and it makes it easier for eating as well.
These will have coasters or cloths laid over them if they are wood, to preserve it. There are often stacks of coasters laid out on tables to ensure that guests see and use them.
You will also find lavish pillows and blankets on chairs and couches that make the room feel more luxurious. Fancy picture frames of family members will also be seen in many formal living spaces.
Statement Pieces
One of the main things that you will find in a formal living room is a statement piece. This is a single piece of furniture, art, or décor that draws people to it.
This could be a large couch with an unusual print, a piece of artwork on the wall, or funky décor that gets people's attention. Whatever the piece may be, it should be bold and make a loud statement.
This works as a conversation piece with your guests, which is ideal when you are meeting people you don't know, so you have something to talk about. This also makes it easier to get to know someone a bit better since you are giving each other's opinion on the item.
Think about it, you wouldn't want to put your nicest piece of furniture in your bedroom where no one will see it, would you? So, put it in the place where all of your guests will see it.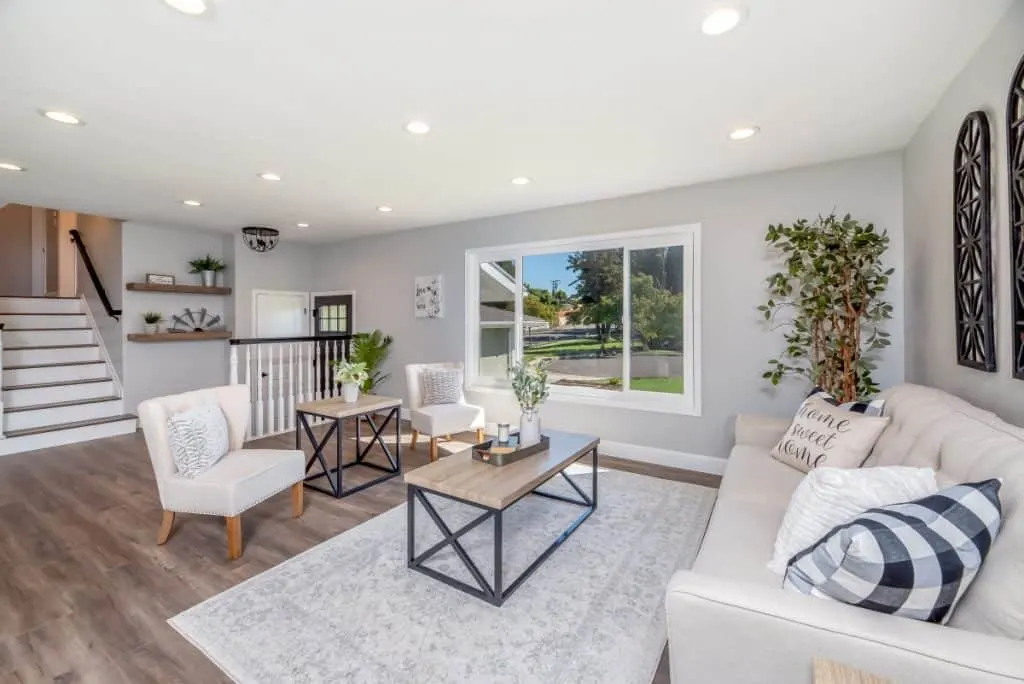 Entertainment Area
Guests can eat and talk for a long time, but you don't want them to get bored and leave the party early. So, having some sort of space to have entertainment is a must-have in a formal living room.
You might have a television in the room normally, and space for movies and television guides so that guests can put on something. However, not every host wants their guests watching television for much of the gathering.
So, if you prefer, you can always have an entertainment center that closes, and instead put out stacks of books, magazines, or games to play with other guests. This is a great way to get people to interact with each other and keep the party going even when you are not keeping up the conversation.
You can also have photo albums out for guests to look through so they can see you and your family together. Not every guest will get a lot of time to speak with the host of the gathering, so having some personal touches to help connect with guests you don't know, even just for a few minutes, is a great idea.
Conclusion
You don't need to have a formal living room in your home. You can opt for a larger great room to entertain your guests instead.
If you decide to have one, a formal living room should be a welcoming space to entertain your family and friends.
It doesn't need to have fancy items, but it should include a variety of seating options.
Just be wary of designing a room so fancy that no one is allowed in it! My grandma needs to read this 🙂