Do you have wood that needs to be cut, but you don't want the hassle of doing it yourself? Well, some hardware stores will allow you to have your wood cut by them, but will Home Depot cut wood for you?
Home Depot will cut wood for you that has been purchased in-store free of charge. However, there are some size limitations that will vary by store, as well as a limit on the number of free cuts that will be made.
If you would like to know more about what wood Home depot will cut for you, then keep reading and find out more information about what size wood they allow and what kind of wood they will cut for you.
Will Home Depot Cut Wood?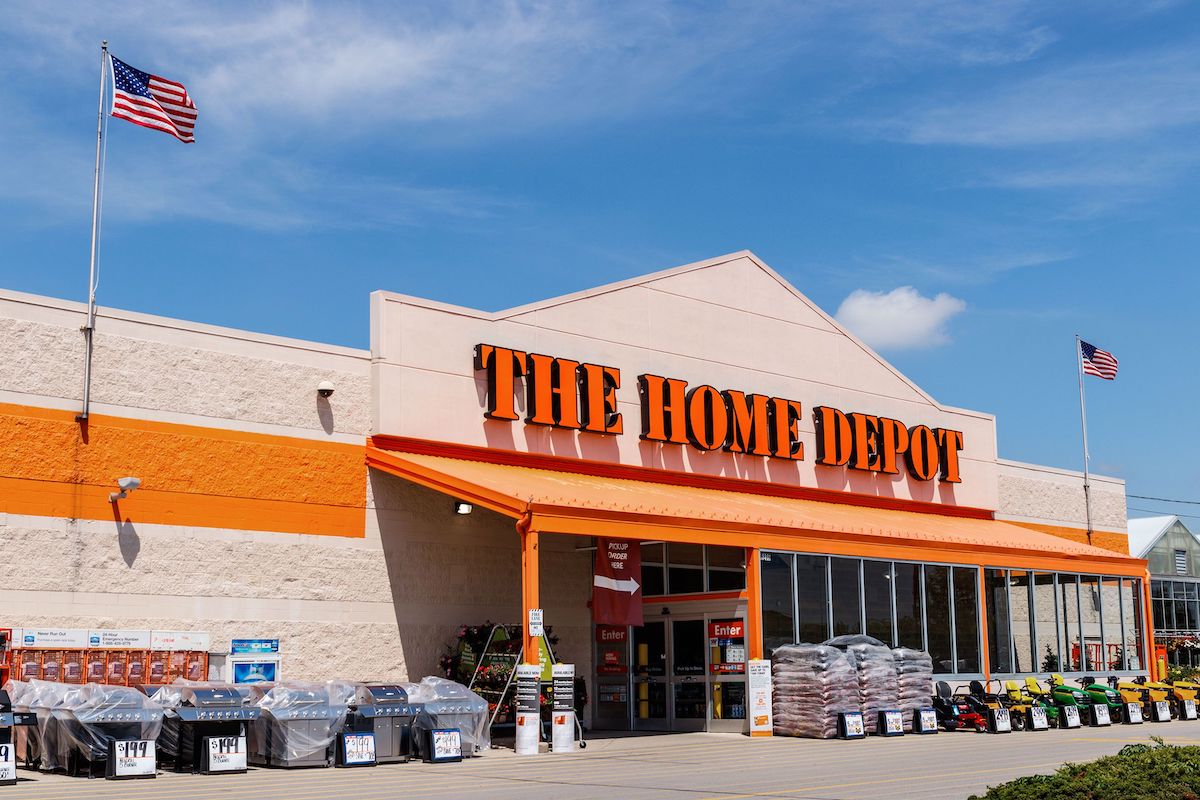 Yes, Home Depot has a wood-cutting area where they serve customers by cutting their wood to the size they need. Any of the wood that you purchase in-store will be cut for free in this area, however, they will not allow you to bring in your own wood from somewhere else.
Keep in mind that only the first few cuts are free, so may need to pay a small fee if you require a large number of cuts. This policy can vary store by store, so make sure to ask a local Home Depot associate about their specifics.
This is a safety issue since they don't know the condition of the wood, so they will not enable you to bring wood from elsewhere to be cut by them.
If you purchase the wood through the Home Depot store though, then you will have access to the wood cutting area free of charge so you can get started on your project right away and have the right size of wood you need.
The wood-cutting service is offered at all Home Depot stores. So, even if you have moved to a different state or city that is far away from your original store, you will still be able to have your wood cut at the closest Home Depot.
They will cut all types of wood, as long as they sell it at their store. They also offer self-cutting wood services which will allow you to use their cutting tools to cut the wood yourself.
This allows you to have more control over the types of cuts that you need because Home Depot will likely only allow for straight cuts, as with most hardware stores.
It is made for those who have cut wood before, so if you haven't, you will want to flag down a worker to assist you in the process.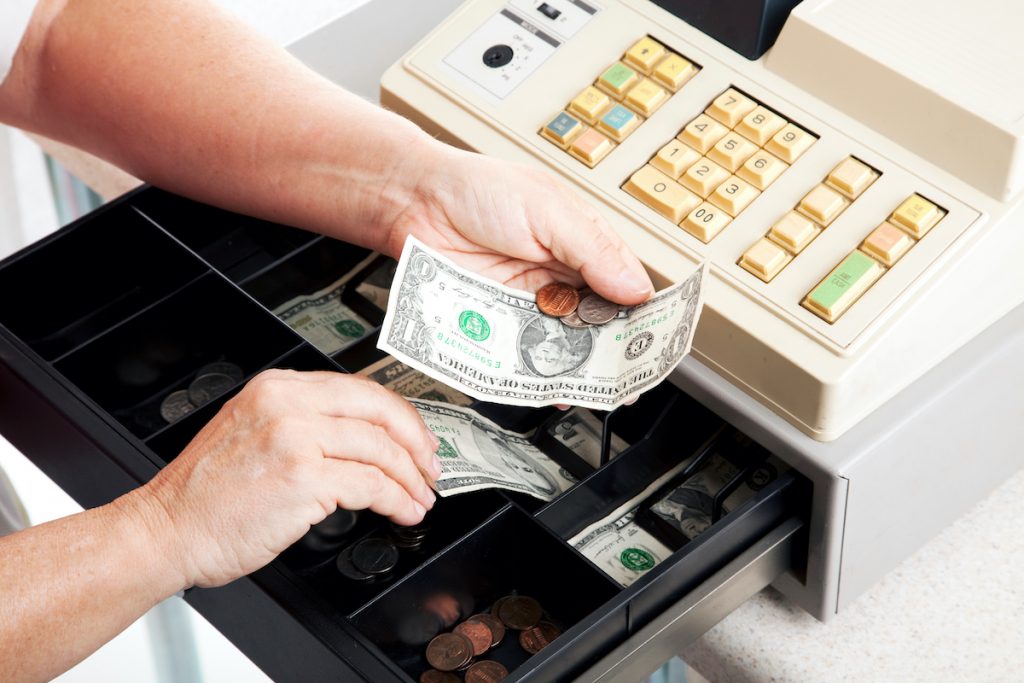 How Much Does it Cost to Have Home Depot Cut Wood for You?
If you are hoping to keep costs low when it comes to cutting your wood to size for your household project, then you will be happy to know that Home Depot wood-cutting services are offered to all their customers during business hours and is of no cost to you.
However, it is important to know that most cutting services will not allow you to bring in wood from home, or another store! If this is what you are looking for, then you might need to look elsewhere for a place that allows you to bring your own wood to cut.
This is a great way to get started with your project without needing to cut the wood you need, especially if you need exact measurements for the work that you will be doing. This will give you the most accurate cuts for the wood so that you don't have to worry about cutting too much and ruining a piece of wood.
So, if you want a low-cost option for cutting your wood, then head to Home Depot for their free cutting service. Just make sure that you know your measurements before you ask them for help, so you know exactly what you want.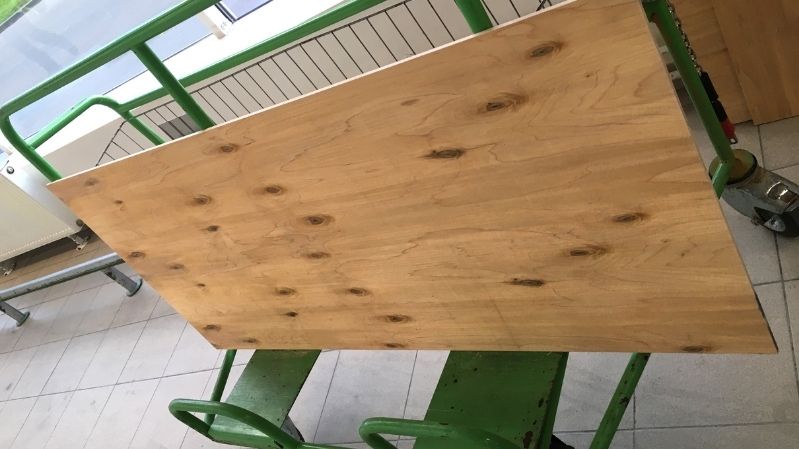 Will Home Depot Cut Wood You Bring In?
Home Depot has a free cutting service that you can use when you purchase wood at their store, but they won't allow you to bring in other woods from your home or from other stores.
This is due to the fact that they don't know the condition of the wood, which could affect their equipment.
Because this is an incentive to purchase the wood through their store, if they were to offer it to all their customer regardless of whether they bought their wood at Home Depot, they might not be getting the business they need to keep this service available.
Having someone there to cut the wood costs money, and if customers bring in their own wood instead of buying it there, then they would lose some business. If the business they lose will no longer cover the cost of the employee working there, then they may have to shut it down.
So, it makes sense that they only allow you to bring in wood that you have purchased through their store. Also, with a large variety of wood types at all of their stores, it is usually not a problem when trying to find a certain grain or style.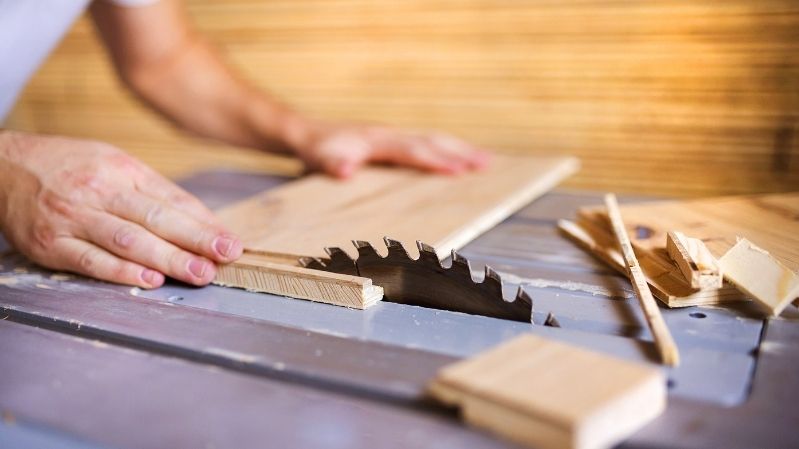 Does Home Depot Cut Wood at Angles?
Although they do offer free wood-cutting services, they, unfortunately, do not cut your wood at an angle. They will only cut your wood in a straight line if you want your wood cut at their store.
This is mainly done for safety reasons since this service is offered in a public space. You wouldn't want your wood to be turned a strange way in order to be cut at an angle only to get hit by someone walking by and get damaged.
This could cause you to leave the store with nicks and imperfections in the wood, which could affect your ability to finish your project.
Also, because it is much harder to cut a perfect angle on a piece of wood, it leaves a bigger chance of a customer being unhappy with the work that was done.
To combat this issue, it is best to stick with the simplest cut possible, which is a straight cut. This is likely why they have only allowed straight cuts to be done in the store.
However, for those who know how they want their wood cut and how to do it, but don't have the proper tools, you can use their tools to cut the wood at an angle yourself. If you need some help, associates at the store will likely be able to help you out.
Does Home Depot Cut Wood Into Shapes?
Because they only do straight cuts, they will not cut your wood into any shapes!
This is for the same issues as to why they do not cut wood for you at angles, including plywood (unfortunately).
At a minimum, you can get their help getting the basic cuts done so that it's easier to transport and move your wood.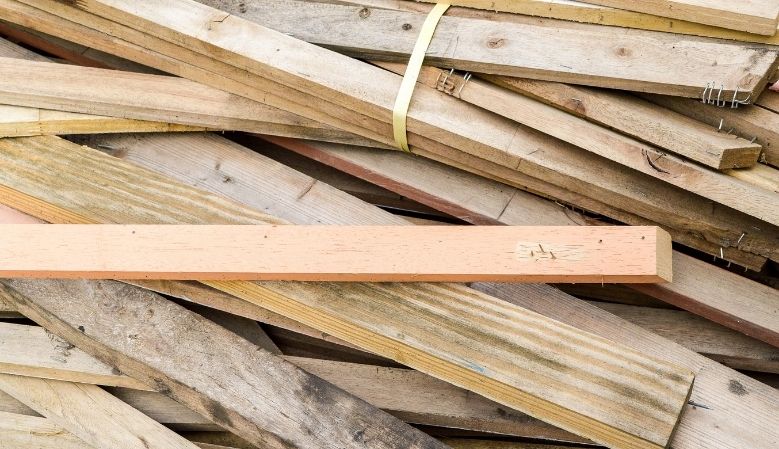 Are There Size Restrictions For the Wood?
Although this is something that might vary wildly from store to store, there are certain size restrictions for the type of wood that you can cut. You will likely not be able to cut very large pieces of wood in the store, as it is not built for it.
However, the size of the store and cutting area is different at each location, which will affect the cutting area space in the building. Some stores might be able to handle larger pieces of wood, but smaller stores that don't have as large of a space will not be able to allow larger wood pieces to be cut.
This is something that will be different at every store, so if you are planning on cutting wood at the Home Depot store, it would be a good idea to call ahead of time to see the specific size restrictions at that location.
Luckily, Home Depot stores are easy to find in many areas, so if one that is closest to you doesn't allow for the size that you will need, you might be able to find another that isn't too much farther that will allow it.
However, it is always recommended to call ahead to make sure, even if you know that the store is large because that is not the only factor that determines the size of the cutting area. If the store is big but the cutting area is still small, it might not be able to handle the size you need.
Conclusion: Home Depot Wood Cutting
Getting projects done at your home is a way to save money on home improvements for things that you are able to handle on your own. However, unless you have a large workspace and professional tools, there is likely one or two things that you will need to get done elsewhere.
Cutting wood is one thing that not all homeowners will be able to do, so having a place like Home Depot where you can get your wood cut is a helpful tool to use as you work on your household project.
Whether you need a few small pieces of wood cut, or you are hoping to have some large pieces cut to a size you need, you will likely be able to get the cutting work you need at Home Depot.
So, whenever you start your next DIY home improvement project, check with your local Home Depot to see if they will be able to do the cutting work that you need to get your project done faster and enable you to upgrade your home.
Related Articles
If you found this article helpful, then make sure to also take a look at some of these related posts before you go!