A home gym can give you the perfect exercise environment. Proper flooring is essential, but how many stall mats for the home gym do you need?
Since the cost of starting up your home gym can be overwhelmingly high, you may want to consider cheaper options.
Stall mats are versatile and provide sturdy flooring for your home gym.
They are also more affordable options as compared to the high-end gym mats.
Two stall mats per area of your home gym provide comfortable padding and adequate protection for most activities. Generally, stall mats are 4×6 in size and 3/4" thick.
You need enough stall mat coverage to cushion your workout impact and prevent damage to the floor.
Stall mats are great for strenuous exercises and heavy weights because they can absorb a high level of impact.
Basic stall mats come in a 4×6 size, but it's possible to get a larger size that would be ideal for a big gym area.
These mats are slip-resistant, and their standard thickness absorbs impact properly.
Always consider one with good traction when searching for the perfect home gym floor.
Stall mats are ideal for a home gym as they offer the same durability and impact-reduction as gym mats. Read on and find out more about stall mats for your home gym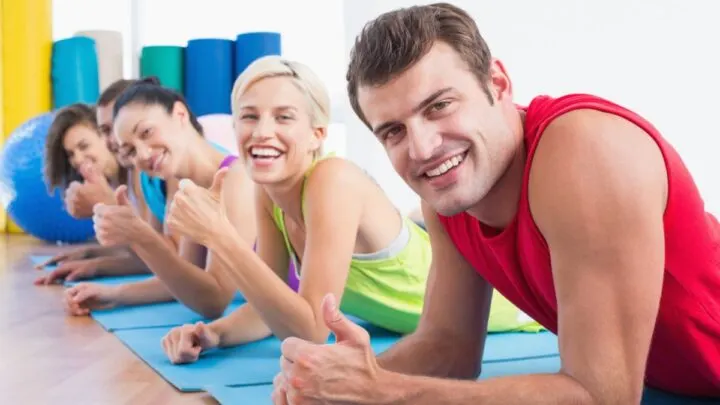 How Many Stall Mats Do You Need for Your Home Gym?
Stall mats are a popular alternative to floor your home gym.
These mats work well for the gym because they are designed to support heavy animals such as cows and horses. Therefore, they have the same properties as gym mats.
Stall mats come in a thickness of ¾". This thickness is adequate to protect the floor underneath.
How many stall mats you need for a particular spot depends on what is underneath.
If the surface underneath the stall mats is soft, you need one stall mat. If you have a concrete floor underneath, you can layer two stall mats.
You need a steady base to stand on while lifting heavy weights. You do not want a surface that is springy because stability is vital.
You also need a flooring that can protect your floor from damage. Stall mats work well to protect your floor from damage.
Dropping weights on a hard surface is likely to damage them over time.
Stall mats also come in handy in protecting your gym equipment from possible damage.
It would be best to be careful not to put a very thick stall mat flooring because the surface will not be even.
Thinner flooring gets you a more even surface.
Are Stall Mats the Best Choice for Home Gym Flooring?
Although stall mats are not the best choice for flooring your home gym, they come in handy.
First, stall mats are cheaper if you're working around a tight budget to establish a home gym.
The ¾" thickness of stall mats is ideal. They perform ultimately well by absorbing impact and protecting the floor against the weight of heavy gym equipment.
You can always use two stall mats to nicely cover the bottom underneath, especially if it's concrete.
Stall mats provide adequate cushion for pressure points because of their non-skid properties.
They give a hard grip to the floor, offering you the coverage you need for your home gym.
These mats are a good choice because they are slip-resistant, water-resistant, and absorb impact well.
Why Is Gym Flooring Using Stall Mats Important?
You may not need flooring in your entire home gym area, but only on spots where you carry out intense activities.
Below are reasons why flooring your home gym using stall mats is essential.
1. Preventing Damages
Flooring your home gym using stall mats on your floor and anything else that may be underneath from damage.
Stall mats also protect your equipment from getting damaged if they are heavy and you drop them on the floor.
It helps to save cash for repairs and replacements.
2. Noise Minimization
Gyms are noisy because heavy weights cause a vibration on the floor. The vibration can be loud enough to travel through your entire home.
This can be a huge distraction to everyone else living in your home.
Stall mats prevent these vibrations and dampen noise.
3. Improves Hygiene
Unlike cleaning a concrete floor or a carpet, stall mats are easier to clean.
The surface of these mats is nonporous, so dirt does not penetrate.
Cleaning stall mats is easy, and they clean well, making your home gym spotless.
4. Provides a Stable Surface
Stall mats prevent the dangers of tripping while working out as they are not-skid.
Lifting weights requires flooring with a good grip because accidents may happen.
Stall mats also ensure that you're working out on an even surface.
What are the Pros of Stall Mats for Your Home Gym?
Stall mats are made using high-quality recycled crumb rubber.
Below are the advantages of using stall mats for flooring your home gym.
1. Cheap
Stall mats are designed to provide a comfortable floor for large animals but can be used in the home gym flooring.
These mats are a popular choice because they are inexpensive and locally available.
2. Shock Absorbent
Stall mats can absorb a high level of impact because they are thick.
This makes them an excellent pick for heavy and intense workout programs.
3. Water-Resistance and Anti-Skid Properties
These mats are excellent for flooring the gym because they are water-resistant.
Their anti-skid properties give them a firm grip; therefore, they are ideal for a home gym.
These mats are also easy to clean.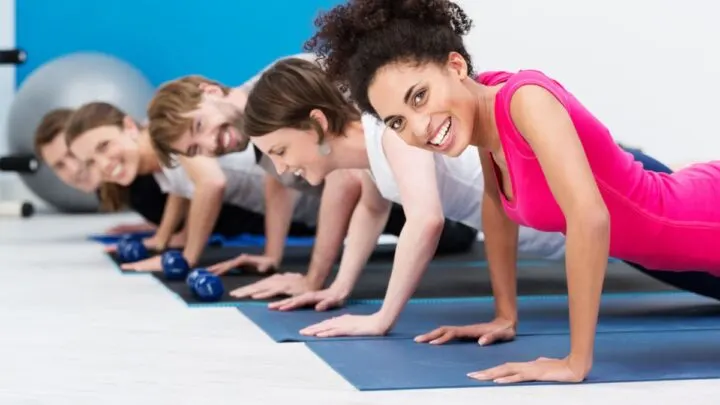 What are the Cons of Using Stall Mats for Your Home Gym?
Although stall mats function well for a home gym, they can have several cons as well.
1. Size Variations
Since these mats are manufactured for animal bans, they are not made with so much precision as gym mats.
The sizing of stall mats can vary, and it will be hard to get to even sizes.
Their finishing does not look appealing as they may appear to have jagged edges.
2. Odor
Since stall mats are made using recycled crumb rubber, they have a characteristic smell.
Some people may be susceptible to this odor, while others may find it displeasing and a distraction to exercising.
Summing Up How Many Stall Mats You Need for a Home Gym
Depending on what type of flooring you have in your home gym, you might be able to get away with only one floor mat per area, but most likely, you should layer two floor mats so you can be comfortable and clean while you're working out.
Stall mats are much cheaper than the alternative and often comes in a better size for most floors as well.