There are a lot of decisions to make when building a house. One of those decisions may be whether you should incorporate shiplap into your design.
But, is shiplap cheaper than drywall?
Shiplap is generally more expensive than drywall, due to its labor-intensive installation process. Drywall is easier and faster to install, so it is usually the more cost-effective option for wall construction.
Read on to learn what can impact the cost of each material and see what else I cover in this article!
The Price Breakdown
Being wood, shiplap prices are not cheaper than drywall as they range between $1.00 and $7.00 per square foot.
Drywall, being made of extruded gypsum sandwiched between a thick facer and backer sheets, is a lightweight, plasterboard available in large 4 x 8-foot panels. It costs between $1.00 and $2.00 per square foot.
Obviously, a large panel of drywall covers more area than an equal number of shiplap boards, which makes the initial cost cheaper. What must be considered are the additional costs related to the necessary finishing materials and the labor to install drywall.
Different drywall finishing textures can impact the cost. For example, orange peel or knockdown textures are cheaper than smooth or hand trowels.
On average, shiplap interior installation will find most homeowners paying from $500 to $1,500 for interior installation in one room.
Shiplap can also be installed on the exterior of the home. Most homeowners can expect to pay between $2,800 and $7,500 for exterior shiplap depending on the size of the home, the choice of wood, and the contractors in a given area.
Drywall can be cheaper when covering an extra-large area. Drywall panels can be purchased per unit, which is less than the retail cost. This can bring the price of drywall from 30 to 70 percent less than shiplap.
A basic comparison is the cost of materials for a 200-square-foot room. Shiplap is estimated to run between $1,000 and $1,900 whereas drywall is estimated between $1,000 and $1,200.
What is Shiplap?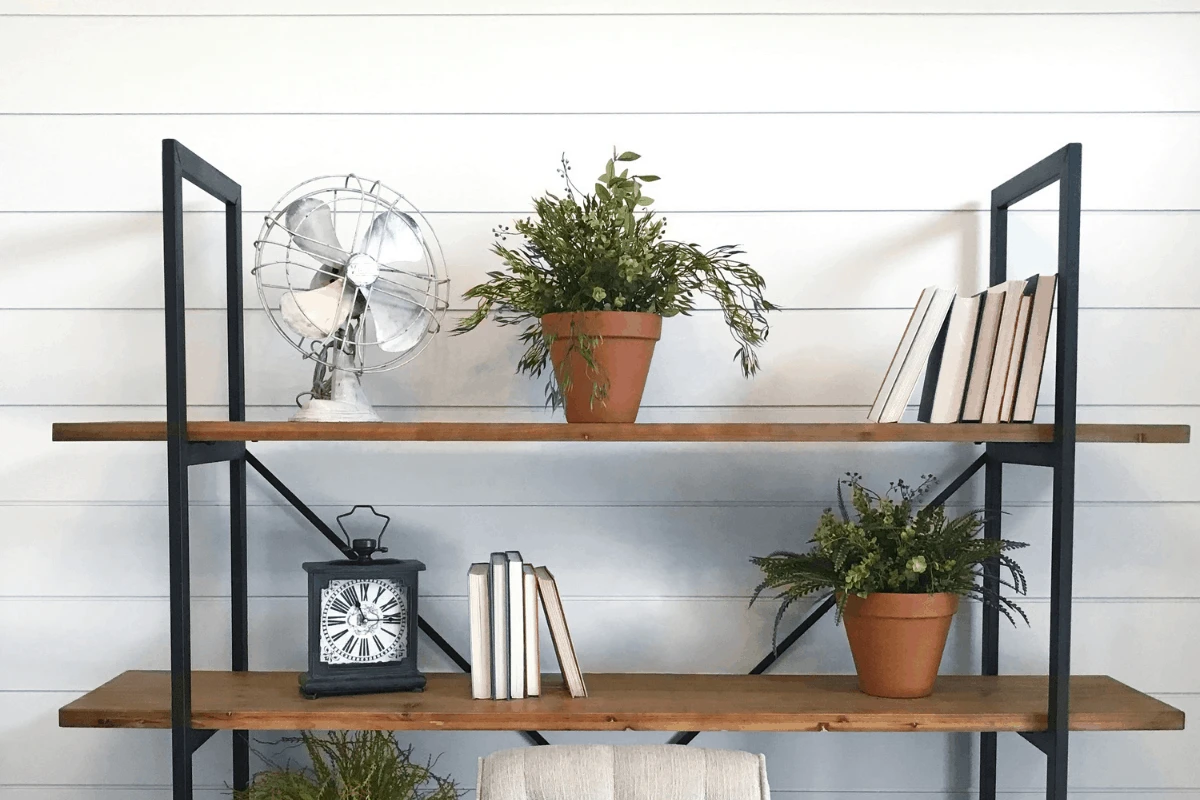 Shiplap is a more durable solid wood siding material ranging between ¾ of an inch to 1-inch in thickness and from 3- to 10 inches wide. Some boards can be as big as 12 inches wide.
Shiplap owes its name to the planks that were once used to make boats or ships.
Shiplap is similar to tongue and groove except that the boards have a recessed groove along both the top and bottom edges of each board. Shiplap is much easier to install as a DIY project than drywall, which saves you on the cost of labor. That is a savings that can be transferred to your considerations for a better quality of wood, perhaps.
How to install shiplap
Unless you are an experienced drywaller, you more than likely will hire a professional to install your gypsum board.
Installing shiplap is as simple as establishing either the top or bottom board first making sure it is level. After that, the pieces easily fit together forming a watertight seal.
With a hammer and nails, a saw, and a level, you have no more mess to deal with when putting up shiplap. Conversely, drywall produces dust, requires taping, mudding, and sanding, and then needs a coat of paint or wallpaper.
Can Shiplap Be Used Instead of Drywall?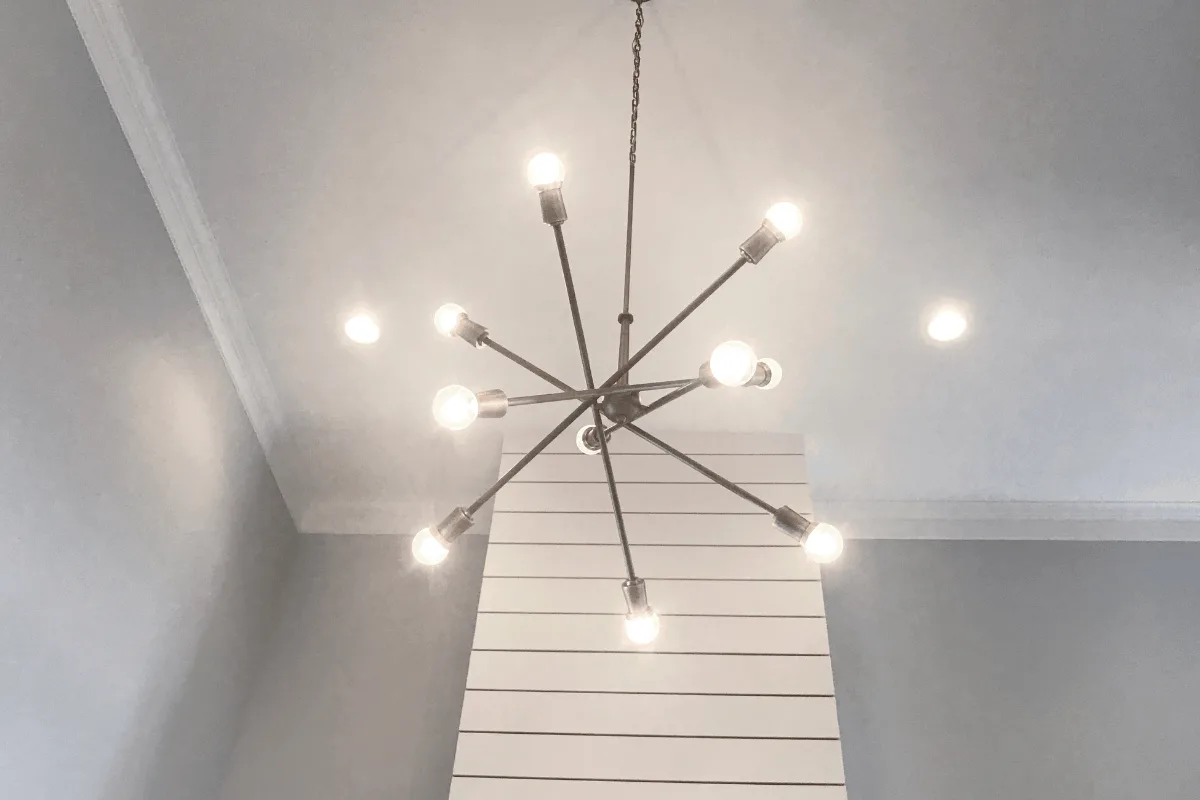 Shiplap is a popular choice for interior walls both for its ease of installation and attractive appearance. The rustic warmth adds an appealing design element that is absent in drywall. Shiplap is stylish lending itself a whimsical cottage look.
With drywall, you must be careful how you use the surfaces after they are installed and finished!
They are susceptible to damage, typically from attempting to mount either decorative or utilitarian accessories, such as picture frame hangers or towel racks. The soft nature of the gypsum board requires reinforcement to hang or install anything of weight.
With shiplap, you need not search for the center beam to anchor bolts for such heavy items as a wall mirror. You have the freedom to use every inch of wall space to hang whatever items you desire.
Errors in mounting things on the drywall can leave holes that must be filled, sanded, and painted to match the rest of the room. Denting or marring the drywall looks like damage that is waiting for repair.
Shiplap is less susceptible and can take a dent or a mark only adding to the rich depth of character.
Compared to a variety of alternatives, shiplap can be less expensive. It has a clean finish and is suited for either a comfy cottage style or a more contemporary look. It can also be applied to the ceiling in areas where you want to carry the appearance completely throughout the room.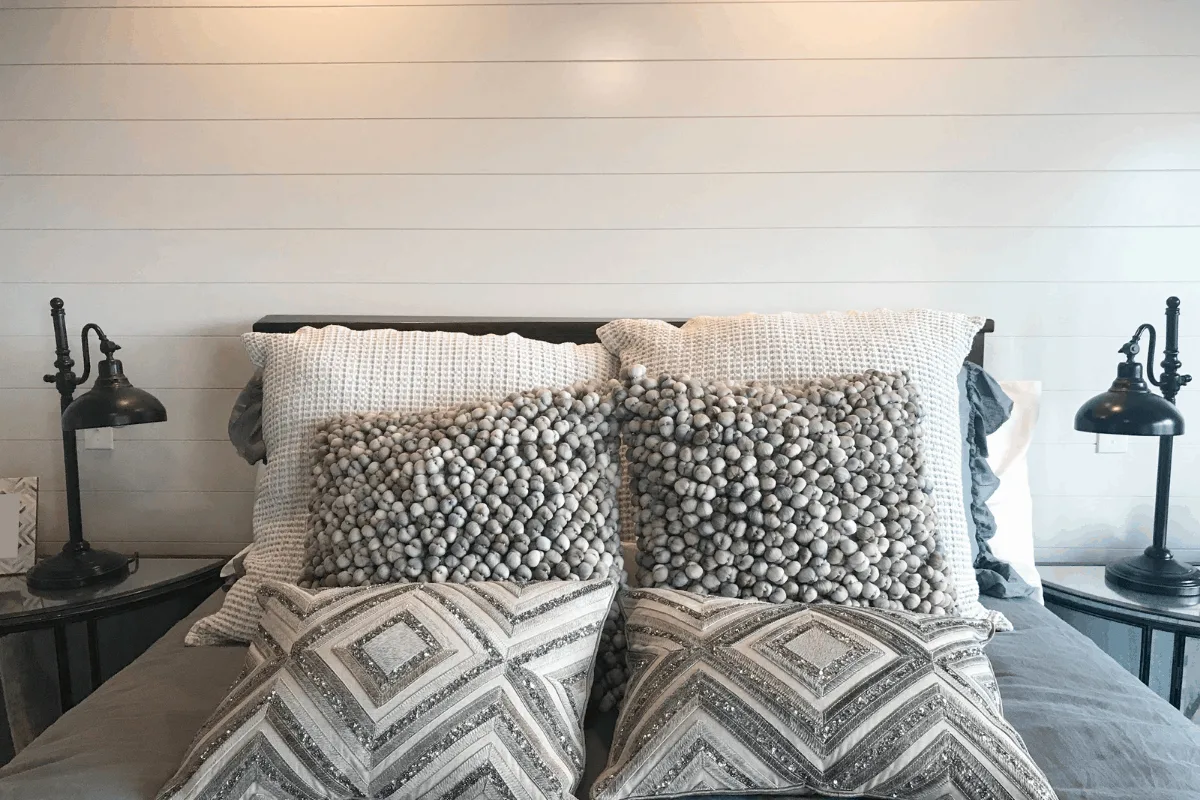 The nature of wood delivers character in the grain patterns and other natural aspects found in wood stock. Typically, you can choose hard or softer woods, such as pine, cedar, or oak. Some choices of wood are cheaper than others.
The advantages of shiplap are its resistance to the elements, durability, ease of installation, and how appealing to the eye it is.
For many homeowners, these outweigh the disadvantages of cost or the cost to repair if there is ever significant damage to the wall.
What Is the Cheapest Way to Do Shiplap?
There are a number of ways to reduce your expense with shiplap. You can start with the choice of wood you want to use. Hardwood is the most common choice due to its cost and availability.
There are more broad-leafed trees from which the materials can be obtained. The cost of hardwood can be as low as $0.80 to as much as $4.00 per square foot based on the type of wood and the manufacturer.
With homes ranging between 1,500 and 3,00 square feet of interior space, you also have the option to choose whether your shiplap runs the full length and height of the walls, or only partially covers them. Cedar lends a higher quality finish and look.
Average quality cedar ranges between $2.50 and $5.00 per square foot. High-quality cedar goes up to between $4.00 and $7.00. Average-quality pine goes for about $2.50 to $4.00 per square foot.
Obviously, if you do your own installation, you are saving on labor. However, if you have no construction experience or knowledge nor do you have the tools required, the best recommendation is to hire a contractor to do it.
This can be a benefit, though, since they often come with their own materials offered at a discount!
Consider your total cost of a 200-square-foot room ranging between $500 and $1,400 for a DIY project. Compare that to hiring a professional for the same space, which could run between $1,000 and $1,700.
You can also discuss with a contractor the best avenue of approach to saving the most money on installation.
Is Shiplap Still in Style?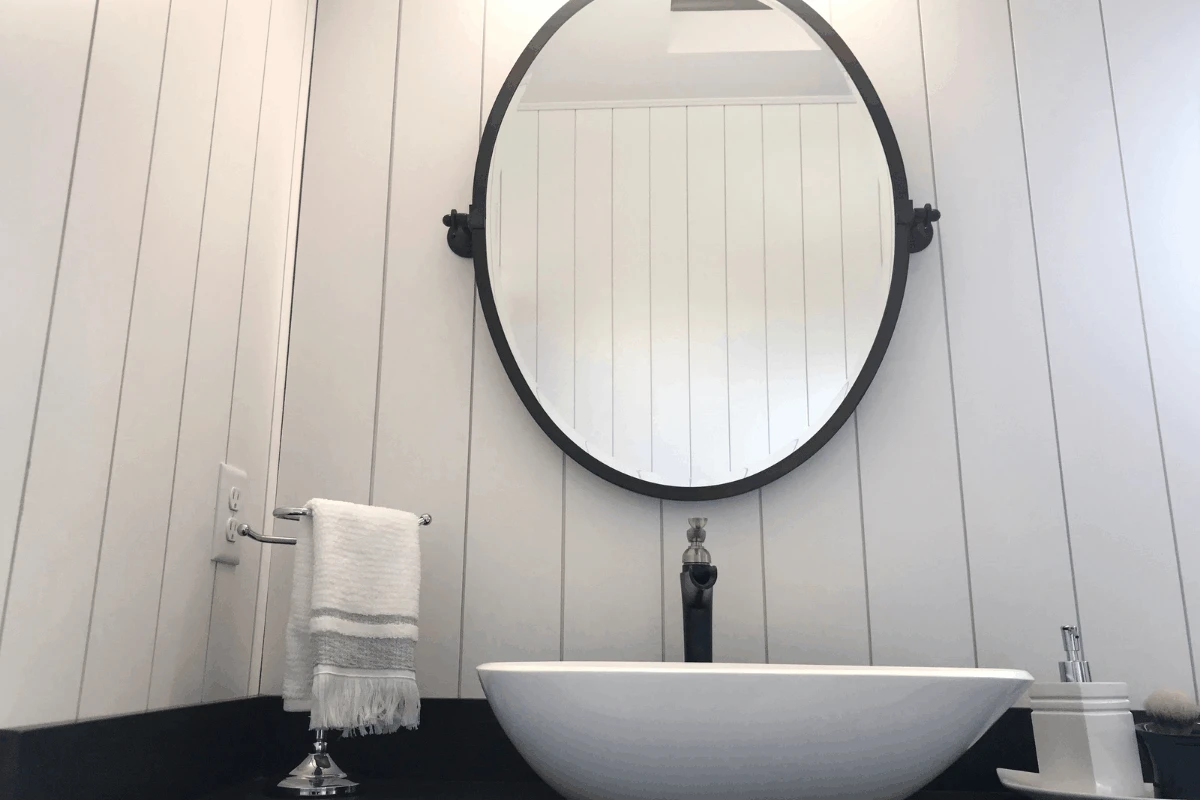 Shiplap has been all the rage in today's modern farmhouses. It doesn't have to spread the whole house. It can be used as feature walls or applied to the ceiling.
Shiplap is a preferred exterior siding because of its ability to form a watertight seal. It makes a great choice for the home's exterior, barns, sheds, and even the kid's playhouse that must endure the elements.
It is typically seen in cabins and beach houses for the purpose of preventing wind and water from entering the dwellings.
The nature of the way the boards fit together creates a visible gap between them. For walls, these boards are typically arranged horizontally. To add to the look of the home, you can get furniture that makes use of vertical shiplap to add some sophistication, such as in the back of a hutch or a bookcase.
Despite applying many individual boards versus a single sheet of drywall, shiplap goes up quickly due to the way they fit together. Since it is a prefabricated material, you are only cutting pieces to fit the limitations of the spaces you apply them to.
The finished appearance appeals to many tastes since you can really use any type of wood to make shiplap planks. People can either enjoy the natural gaps formed by their fitting together, or the lines can be hidden. You can customize shiplap installation just as you can with drywall.
Comparatively, people prefer the no-muss, no-fuss installation!
Drywall leaves you with a lot of cleanup. Shiplap goes up clean and there is nothing to clean up after except for putting away the tools. You do not have any sanding to do, and there are no powder or liquid compounds used for shiplap.
Final Notes on Shiplap vs Drywall Costs
Shiplap can be more expensive than drywall. It depends on the type of wood used and the size of the area you are looking to install it.
It may be cost-effective to use shiplap as a feature wall or in a smaller space as opposed to the whole house.
Drywall is cheaper per square foot but the labor of finishing and hanging the drywall is where the cost will start to creep upwards.
Drywall finishing textures have the ability to drive up the cost due to the manual, skilled, labor required.