The siding of your home is an element you may not think about every day. However, the siding is an important part of your home. It is also important to know the purpose of your home siding because you may need to have it upgraded, repaired, or replaced in the future.
What Is The Purpose of House Siding?
Simply put, the purpose of house siding is to protect your home!
Siding protects the interior and exterior of your home from weather such as heat, wind, rain, and snow. From hail to ice, it helps shield the home from being damaged.
It also provides insulation to your home, which is essential in hot and cold climates. This not only keeps you more comfortable inside of the home but also spares you from extra heating or cooling bills!
While most people think of siding as a largely decorative feature, it provides so much more!
Six Reasons Why Homes Need Siding!
There are several reasons why you need to ensure your home has siding. Once you learn those reasons, it is easier to understand why you need to maintain the siding of your home.
Here are six reasons why all homes need siding!
1. Protects Your Home From Strong Weather
Of course, siding protects your home from strong weather. It is durable enough to withstand extreme rain, wind, snow, and heat.
This way, your family and belongings are always safe, regardless of the weather.
2. Prevents Water Damage To Your Home
You never want rain and melted snow to leak into your home and the foundation. The water could cause damage to your interior and exterior, resulting in stress, safety hazards, and costly repairs.
This is why siding is essential for protecting your home against water damage!
3. Protects Your Home From Pests
Insects, rats, birds, and squirrels are all forms of wildlife, but they become pests once they are inside your home.
They cause discomfort and anxiety to your loved ones and guests, and they may cause damage to your belongings and interior elements. The right siding seals the entrances to keep these pests out of your home.
4. Provides Insulation and Prevents Drafts
Siding also provides insulation to your home, which protects your interior against the wind and heat.
With the right materials, you can keep your home comfortable all year round. It also provides an energy-efficient solution to an overworking HVAC system.
5. Enhances The Appearance of Your Home
The variety of siding materials makes it easy to enhance the appearance of your home. You can add a touch of warmth to your home by investing in wood siding.
Brick siding gives your home a traditional look, while metal siding works for contemporary or industrial-style homes.
6. Increases Your Property Value
There are many homeowners who are looking for strong, durable siding to protect their homes from damage.
If you are planning to put your home on the market, be sure to upgrade the siding. You can boost your curb appeal and increase your property value.
What Does Siding Protect Against?
You know by now that siding protects your home from a variety of elements. To recap, siding protects your home against strong weather such as wind, heat, rain, and snow.
In addition, it also keeps drafts, debris, and pests from entering your home.
Does Siding Need To Be Replaced?
It is recommended for siding to be replaced every 20 to 40 years, so you may need to replace your siding if you are living in an older home.
In addition to worn-out siding, you also need to replace siding that has become damaged over time. Of course, the lifespan of your siding depends on the material used for it.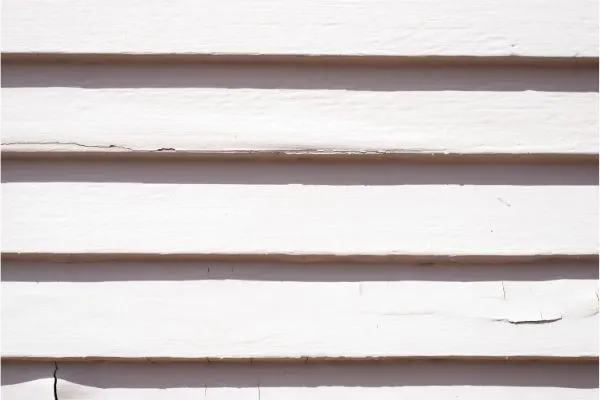 Signs Home Siding Needs To Be Replaced
Part of maintaining your siding is determining when it needs to be repaired or replaced. The best thing you can do is watch out for signs of old or damaged siding.
If you notice the following signs, you need to call a professional to inspect and repair or replace your siding.
1. Lack of Protection
The first sign of an old or damaged siding is the lack of protection against weather, debris, and pests.
Once you notice your siding is not doing its job, look over your siding to see if you notice any damage. You can also call a professional to inspect your siding for problems.
2. Cracks and Gaps
If you notice cracks, gaps, or even holes in your siding, call a professional right away. There is damage to your siding that could result in water, wind, or pests inside your home.
A professional needs to repair or replace your siding as soon as possible.
3. Rotting or Rusting
Depending on the type of material used, you may notice rotting or rusting on your home siding.
The underlying cause may be materials that are outdated or not durable enough to withstand the weather. It is best to call a professional to replace your siding before it wears down completely.
4. Years of Wear
Siding is designed to protect your home in various situations, but home siding does not last forever. Years of extreme weather, pests, and wear and tear can take a toll on your siding.
It is important to check your siding for signs of damage or worn-down materials regularly.
What Type of Material Can Be Used For Siding?
You can choose from several types of materials for your home siding. Remember, the material you choose impacts the appearance and lifespan of your home. Here are several materials that can be used for your siding.
Vinyl Lap Siding
The most common material for home siding, vinyl lap siding allows you to add a traditional look without breaking the bank.
You can install the siding horizontally or vertically to create your ideal exterior. Or have fun with it and alternate sections of the exterior with both!
Wood Siding
Wood siding is still popular among homeowners because of the warm, cozy vibe it adds to exteriors. It is especially found on farmhouses and country-style homes.
The horizontal overlapping planks enhance the appearance while adding a layer of protection against weather and water.
Brick Siding
If you are looking to create a traditional American-style home with a rustic vibe, look no further than brick siding. This material is perfect for styles such as Colonial homes and English cottages. The best part is, brick is a very durable material for your siding.
Other options include metal, engineered wood, stone, stucco, and fiber cement siding. Of course, you want to ensure the material you choose is durable enough to last for many years.
The purpose of home siding is to offer an extra layer of protection against weather such as the wind, heat, rain, and snow. It also prevents debris, pests, and drafts from entering and creating an uncomfortable environment in your home.
Whether you are remodeling, buying, or building your home, it is important to ensure your home has siding that can withstand weather, nature, and wear and tear for years to come.
Related Articles