It can be hard to know which brand to trust when buying tools. With all of the options available, how do you know if Ryobi is a good brand?
Do you go with the big name brand that everyone knows? Or do you try out the new, up-and-coming company?
Ryobi is a good brand that offers durable and very reasonably priced tools. You can usually find them for significantly less than similar tools from other brands such as Milwaukee and DeWalt.
Ryobi is a brand that has been around for a while now. It is known for making quality power tools and other home improvement products.
In this article, we will take a look at some of the pros and cons of Ryobi products, and see if they are worth your money.
We tested and reviewed Ryobi products to see how they perform. We also looked at customer reviews and prices of their products to get a sense of what people think of Ryobi products and if they're a good value.
Is Ryobi a Good Brand?
Ryobi is a Japanese company that produces a wide range of power tools and outdoor equipment. The company has been in business for over 70 years, and its products are known for their quality and durability.
In recent years, Ryobi has become increasingly popular in the United States, and its products are now available at many major retailers.
While Ryobi is not the cheapest option on the market, its products are generally very good value for money.
The company's power tools are suitable for both professional and DIY use, and they come with a variety of features that make them easy to use.
Ryobi also offers an excellent warranty on its products, giving customers peace of mind knowing that their purchase is protected.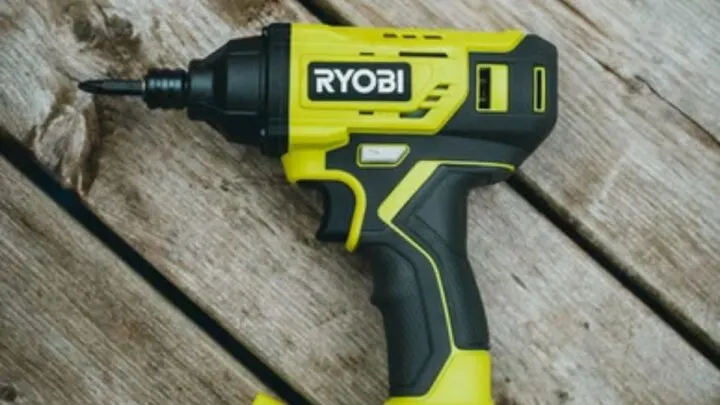 Pros
There are several reasons why Ryobi is a good brand. Let's take a look at some of the pros:
1. Affordable Pricing
When it comes to power tools and other products for home improvement, Ryobi has consistently proven itself to be one of the best brands on the market.
Compared to more popular names like Milwaukee and DeWalt, Ryobi products tend to be more cost-effective and accessible for homeowners and DIY enthusiasts.
Whether you're buying a power drill, circular saw, or hand tools, Ryobi has something to meet your needs.
And with features like advanced battery technology and easy-to-use controls, Ryobi tools are just as convenient and user-friendly as all of the more expensive brands.
So if you're looking for high quality at an affordable price, Ryobi is definitely worth checking out!
2. Interchangeable Batteries
Ryobi's line of power tools features interchangeable batteries, which is a huge plus for anyone who owns multiple Ryobi tools.
Instead of having to buy a new battery for each tool, you can simply use the same battery across all of your Ryobi products.
For example, the Ryobi One+ system offers a wide range of cordless tools that can all be powered by the same battery.
This not only saves you money, but it's also more convenient and environmentally friendly.
Additionally, it's also great for people who like to have backup batteries on hand, as you can easily switch out a dead battery for a fresh one.
Overall, the interchangeable batteries feature is a huge plus for anyone who owns multiple Ryobi tools.
3. Design and Ergonomics
When it comes to quality power tools, there are few brands that are as well-respected and widely used as Ryobi.
Known for their innovative designs and powerful performance, these tools have become a staple in countless toolkits around the world.
One of the most appealing aspects of Ryobi is that they're designed with both comfort and ease of use in mind.
Whether you're using a drill or an oscillating multi-tool, you can be sure that these tools will operate smoothly and efficiently without any excessive strain on your body.
Ultimately, this combination of power, comfort, and ease of use makes Ryobi one of the best brands for reliable and user-friendly power tools.
So if you're looking for a brand that keeps productivity high while minimizing strain on the body, Ryobi is definitely the way to go.
4. Warranty
As we mentioned earlier, Ryobi offers an excellent warranty on its products. For example, the company's power tool line comes with a three-year limited warranty.
This means that if you have any problems with your Ryobi power tools within the first three years of purchase, Ryobi will repair or replace the tools at no cost to you.
In addition, Ryobi also offers a one-year warranty on batteries and chargers. This is an especially valuable warranty, as batteries and chargers can be expensive to replace.
These warranties demonstrate Ryobi's commitment to customer satisfaction and show that the company stands behind its products.
Cons
Of course, no brand is perfect, and there are a few things that some people may not like about Ryobi. Let's take a look at some of the cons:
1. Customer Service
Ryobi is a Japanese company that produces a wide variety of power tools and outdoor equipment.
In recent years, Ryobi has expanded its customer base by selling its products through major retailers such as Home Depot.
While Ryobi products are generally well-made and reasonably priced, the company has received complaints about its customer service.
In particular, some customers have said that it can be difficult to get through to customer service representatives.
This is likely due to the fact that Ryobi outsources its customer service to call centers in other countries.
In addition, Ryobi does not have a live chat option on its website, making it difficult for customers to get answers to their questions in a timely manner.
While Ryobi has made strides in improving its customer service, it still has room for improvement.
2. Durability
While Ryobi products are highly popular and affordable, they are not necessarily the most durable option available.
Compared to other brands, Ryobi tools tend to have less robust components and are more prone to breaking down over time.
This is particularly true of Ryobi's cordless power tools, which have been known to break down after just a few months of use.
This can be a serious issue, particularly if you rely on your tools for work or other high-stakes activities.
In addition, because many users choose Ryobi products based on their price point, there is often little incentive to invest in repairs or replacements when things start to break down.
While Ryobi does offer a warranty on its products, customers may still find themselves having to replace their tools more often than they would like.
Overall, while these products may still be an excellent choice for some applications, it is important to be aware of their potential downsides in order to make an informed decision.
Is Ryobi Brand Geared Towards DIYers or Professional Contractors?
While Ryobi offers various models to suit different needs, the company is generally considered to be more geared towards DIYers than professional contractors.
This is reflected in the pricing of Ryobi products, which are often more affordable than similar products from other brands.
Ryobi also offers a wide range of accessories and attachments for its power tools, making it easy for DIYers to find everything they need in one place.
In addition, Ryobi power tools are often sold in combo kits that include multiple tools at a discounted price.
These factors all make Ryobi an attractive option for budget-conscious DIYers who are looking for quality tools.
Where Are Ryobi Tools Manufactured?
Ryobi tools are manufactured at a variety of locations across the world. The majority of Ryobi products are produced in China, Japan, and Taiwan.
However, some tools are also made in Europe and the United States. While the company emphasizes its high-quality standards and state-of-the-art manufacturing processes, it is committed to providing affordable tools that everyone can use.
Whether you prefer to do the job yourself or take advantage of the help of professionals, Ryobi has the perfect tool for you.
Summing Up Ryobi Tools
Overall, Ryobi Tools are durable, cost-friendly, and easy to use for most DIYers. These tools are available in many large chain stores and give customers the availability to do quality work with ease.
Ryobi Tools definitely stack up to some of the bigger name brands too. If you've been on the fence about buying Ryobi's tools, here's your chance!