Out of the many features and upgrades that you could add, you may find yourself wondering if stamped concrete will increase your home's value. Stamping quickly upgrades the look of plain concrete, but is it worth the added cost?
Stamped concrete is a cost-effective way to increase your home's value. This durable yet attractive finishing is highly customizable, and cheaper than more expensive options such as brick cobblestone, or slate.
Interested to learn about the other reasons why stamped concrete is a safe choice for adding value to your home as well as just how much value? If so, then make sure to keep reading!
What is stamped concrete?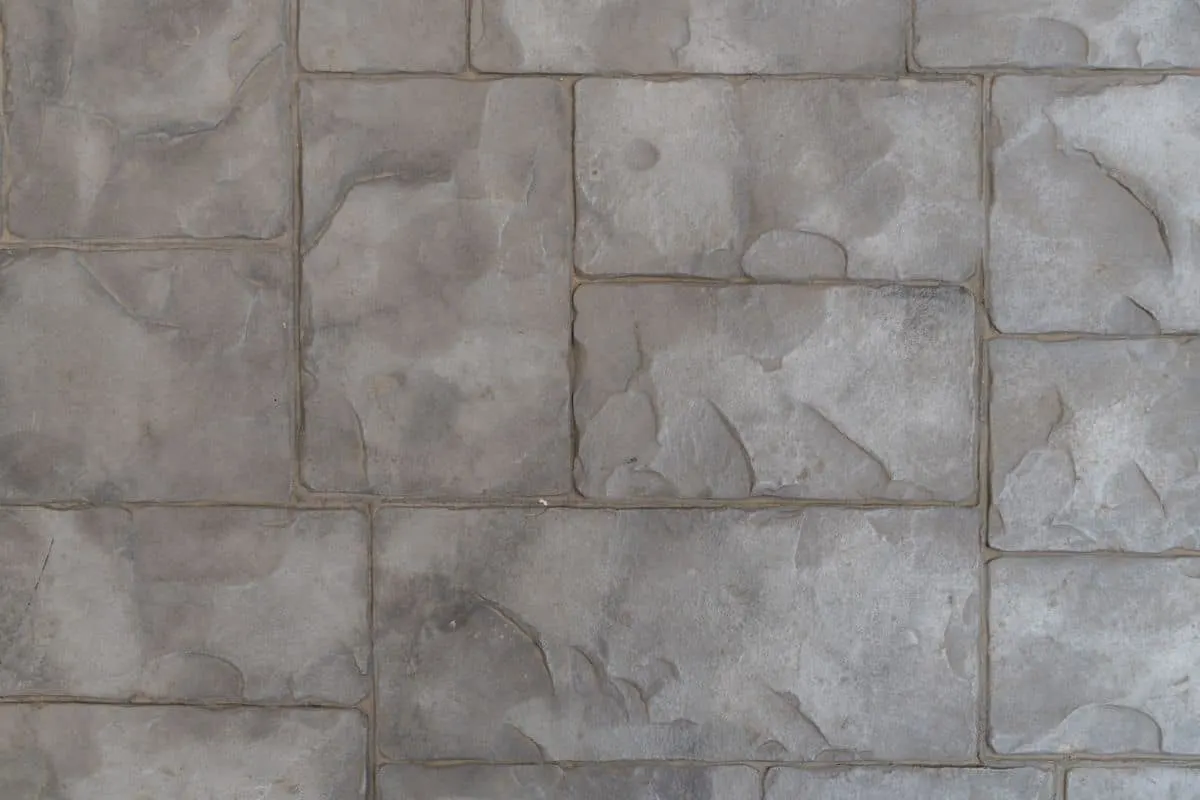 Stamped concrete is simply concrete that has been modified to look like another material, such as stone, wood, tile, or brick.
It's a versatile and durable building material that serves as a modern flooring option for property owners looking to spruce up their surfaces without maxing out their budgets.
Popular applications of stamped concrete include outdoor kitchens, driveways, patios, counter-tops, stone walls, specialty gardens, and pool sides. Whatever look you have in mind for indoor or outdoor flooring, there's a good chance that stamped concrete will deliver it at a reduced price.
While previous variations of stamped concrete only featured plain patterns pressed into the soggy concrete, current versions present unlimited patterns and color options to choose from.
It's even possible to add custom accessories like medallions to a concrete slab!
What sets stamped concrete apart from other materials?
When matched up to other options, stamped concrete stands out in many categories, including:
Cost
Stamped concrete is a cost-effective alternative to natural materials like wood, stone, brick, etc.
While you may spend less on some lower-end paver options during installation, you may end up spending more in the long run for repair, maintenance, and replacement.
This makes stamped concrete a cost-effective option both in the long run!
Customization
Very few options present the plentiful color and pattern varieties that stamped concrete brings to the table. You can either imprint the patterns into wet concrete, or you can apply them as an overlay that goes on top of your existing concrete slab.
Either way, stamped concrete patterns can mimic more costly materials to improve your home's curb appeal. Furthermore, the patterns can be customized to blend with other design elements.
Installation
Compared to installing natural materials, stamped concrete is much easier to install.
When installing stamped concrete over existing materials, you will not only accomplish the installation process quickly, but you will have a minimal mess to deal with.
How does stamped concrete add home value?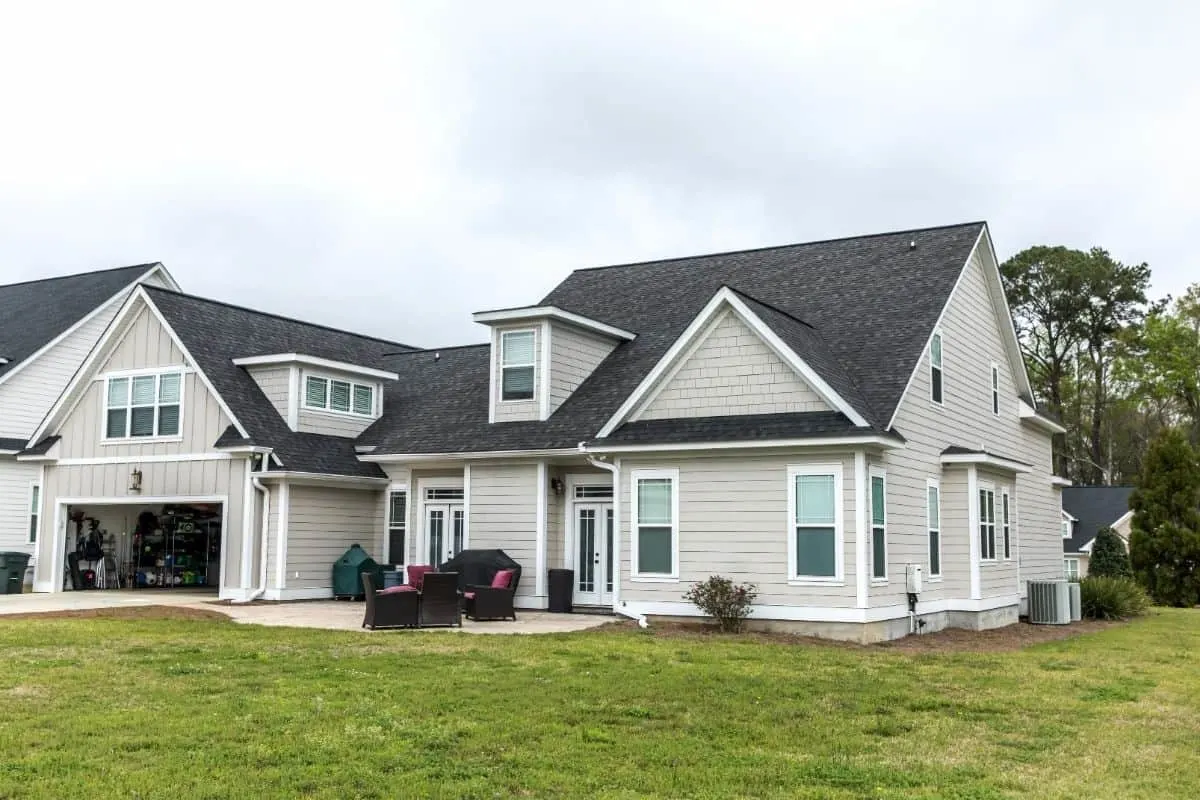 I mentioned that stamped concrete adds home value. You're probably wondering how.
While some aspects that determine what your house is worth are absolutely out of your control – location, the local market, and economic conditions – some are well within your control. Updates and upgrades fall under this latter category.
For older homes with outdated features, updates and upgrades can add real value. Nevertheless, not all home improvements are created equally. This means that some upgrades tend to add more value to others.
Well, the following are the ways in which this affordable concrete variant will increase your home value!
Enhances curb appeal
Does your property look beautiful and inviting from down the street? From the way it looks, would it catch the attention of potential home-buyers? If not, adding stamped concrete can enhance your home's curb appeal.
So, what does the curb appeal has to do with home value? You ask. Reports indicate that 75 percent of home-buyers start their home search online. Many home listings feature digital photographs and 360-degree videos of both the interior and the exterior.
To capture potential buyers' attention, you have to pay attention to both how your house looks on the inside and the outside. The curb appeal matters because it gives potential home-buyers the first impression of your home.
A bad impression will almost certainly lead a potential buyer to write off your house, while a good one will motivate them to call and set up a walk-through.
One reason why property owners prefer stamped concrete is because it can transform lackluster, traditional concrete into beautiful and attention-grabbing surfaces.
By adding texture, color, and depth to your concrete, you'll add a sense of luxury to your home's curb appeal, making it look extra sleek and appealing to potential home-buyers eyes.
Maximizes durability inexpensively
Good looks are nothing if they don't last long. The same can be said about concrete surfaces. It wouldn't mean much if the pavements were to look good for a year and then look old and worn out the year after.
No homeowner wants a flooring option that they'll have to replace often. For most people, a durable flooring option is a long-term investment that adds value to their homes.
We are all aware that concrete lasts longer than other materials. In most cases, stamped concrete is more durable than standard concrete. It has mid-range compressive strength, ranging from 3,000 to 4,000 psi, and can last more than 20 years when properly maintained.
Besides being wear-resistant, stamped concrete is resistant to weather extremes, mold, moisture, peeling, cracking, chipping, and bacteria growth. Once you install stamped concrete, you will realize that it's not only attractive, but it is also durable enough to withstand the harsh effects of outdoor elements and years of heavy traffic.
To boost stamped concrete's durability, you can add color hardeners and sealers to protect the surface from wear and abrasion. With durable outdoor flooring like stamped concrete, your home will have more value in the eyes of potential homebuyers than similar homes with less-durable options.
You can learn more about whether or not stamped concrete cracks or fades in my dedicated article.
Minimizes maintenance requirements
Most of us can agree that natural wood looks absolutely beautiful. On the downside, natural wood requires a significant amount of maintenance.
It can contract, expand, and even rot as a result of exposure to the elements. Furthermore, natural wood is at risk of catching fire.
To keep natural wood looking good for longer, homeowners have to paint and polish the surface regularly. The process of washing wood flooring is also more complex than washing concrete.
Other natural options like stone and brick also have their fair share of maintenance challenges. Due to their porous nature, they readily absorb moisture, creating mold and moss issues, particularly in shaded areas where the surfaces stay wet for an extended duration.
Those who love the look of natural wood or stone but can't meet the complex maintenance requirements should opt for a low-maintenance flooring option like stamped concrete.
Due to its durability and non-porous nature, stamped concrete does not require regular painting or polishing.
Furthermore, sweeping and mopping with water is adequate for the ordinary maintenance of stamped concrete surfaces.
When you have durable stamped concrete installed, it can only mean one thing – your home won't require frequent and complex maintenance and repairs. In the eyes of potential home-buyers, your home has a higher value than those requiring meticulous and regular fixes.
Promotes safety
Every homeowner wants to live in a safe indoor and outdoor home environment. When it comes to flooring, it's imperative to have floor surfaces that are safe enough to walk on. Patios and pool decks, for instance, are accident-prone areas, especially when wet.
To minimize the risk of slipping and falling, homeowners should go for flooring options that promote safety. The good thing about stamped concrete is that it is even, smooth, and easy to walk on.
Furthermore, you can texture stamped concrete to give it anti-slip properties. Another way to make stamped concrete slip-resistant is to add an anti-slip additive.
It's a no-brainer that homes with a safe indoor and outdoor environment are more attractive to potential buyers than those with accident-prone floors.
Even if there are other similar homes for sale in the neighborhood, potential buyers won't mind paying a little extra if your home has a safer environment.
How much value does stamped concrete add to your home?
In most markets, stamped concrete can add up to 15% to a home's value!
While stamped concrete may not add as much value as bathroom and kitchen renovations, it does add a lot in curb appeal, making your beautiful home more attractive to potential buyers.
From aesthetics and durability to ease of maintenance and increased safety, stamped concrete is arguably the best option for residential and commercial properties.
Related Articles