Do you have a leaking or broken toilet? Well, it might be time to replace it. But the stressful part is how much will it exactly cost considering that replacing a toilet involves so many factors to look after.
The average cost to replace a toilet is $375. Depending on where you go, however, costs can range from $225 to as high as $530.
Read on to learn more about how expensive it can be to replace a toilet, along with other vital info.
The Average Cost Of Toilet Replacement
As stated above, the average cost to replace a toilet is $375.
At home improvement stores, toilets have prices ranging from $99 to $450, and labor charges will probably depend on the plumber and the scope of the project. The sophistication of the task, the toilet brand, the installation location, the removal of the old toilet, the plumbing situation, any extra features, and the type of toilet replacement all contribute to the cost.
It is quite common for toilet replacement to expose some unforeseen issues, which usually adds to the bill.
Full Toilet Replacement Cost
The price of replacing a toilet is determined by a variety of factors. In order to get a full sense of the toilet replacement cost, here are some factors that usually contribute to the overall cost.
1. Type
The overall installation cost will be considerably influenced by the type of toilet. From basic two-piece or one piece toilet to high-end smart models with heated seats, homeowners have a variety of alternatives.
Some toilets are far more expensive than regular toilets because they need to have additional plumbing lines installed in order to function properly.
2. Brand
Depending on what brand of toilet you purchase, toilets can cost anything from $90 for a simple two-piece model to $1,500 or more. Based on the various toilet types and manufacturers, the typical cost to replace a toilet can change.
Delta, TOTO USA, Kohler, and American Standard are a few of the well-known toilet manufacturers.
The form, appearance, and additional amenities a homeowner wants for their bathroom are typically taken into account when choosing a toilet brand.
3. Location
The bathroom's location is one prime aspect that affects the cost of installation.
Plumbing and flooring repairs are typically more expensive on the second story of a property than they would be on the first floor if a leak or other issue is found.
A toilet move typically costs $3,000, with most homes spending between $2,500 and $3,500, as moving drains, vent lines, and installing new plumbing are all required.
4. Labor
The average rate for a plumber to install a new toilet is $65 an hour. The task usually takes between two and four hours if the installation project isn't hindered by extra repairs.
The expense of removing the old toilet, moving and installing a new drain pipe, correcting leaks and clogs, and installing toilet flanges, wax rings, and flush valves are all instances in which extra labor is charged.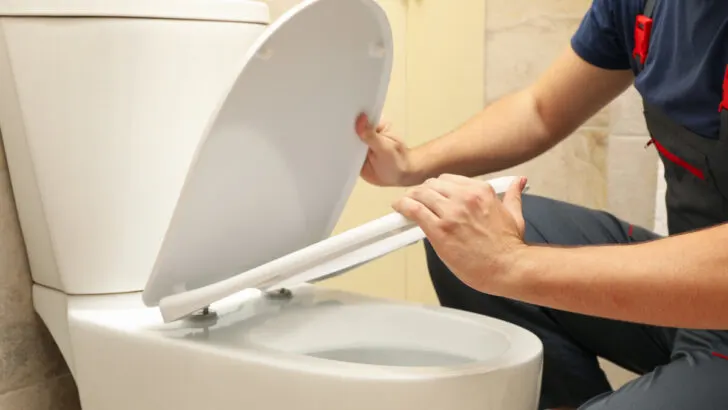 5. Old Toilet Replacement
The removal and replacement of the old toilet are normally extra fees. The price of the removal varies from $50 to $200.
However, it's always a good idea to ask a professional whether they include the cost of toilet removal in their estimate.
6. Unforeseen or Additional Costs
Knowing about any additional fees and factors is often beneficial when preparing for the overall costs, as toilet replacement projects typically include extra work, adaptations, and unforeseen costs.
Following are some examples of some additional or unforeseen costs that typically come up when replacing a toilet:
Structural problems such as the development of mold and mildew if the toilet leak has damaged the flooring.
Water leaks cause damage to drywall and tear out the wall.
The plumber realized the scope of necessary repairs after removing the toilet and the floor and walls have been opened.
Customized high-end features such as a toilet with an enlarged bowl, a taller height, a self-closing lid, dual flushing, lighting, music, and a seat warmer all increase the price of the toilet.
An emergency fee if your toilet is broken and you need a replacement fitted immediately. The labor cost of visiting your home outside regular business hours or on holiday may double or triple.
Toilet Replacement Cost
For those that want to do it themselves, then toilet parts vary in price from $5 to as much as $40. However, when hiring a professional, expect to pay anything from $175 to $550 for the complete job.
The cost will fluctuate depending on the plumber hired, the kind of subfloor, the kind of pipe, how well the existing pipe is maintained, and where you live. 
For instance, the prices might be higher if the plumber had to visit the basement in order to or crack the concrete surrounding it.
Toilet Wax Ring Replacement Cost
Wax rings, also known as wax seals, can be replaced for $60 to $150, with work and materials included. Even though the ring costs only $2 to $10, replacing it requires time and skill.
The cost of the project will further go up when the nearby flange also needs to be replaced.
Toilet Fill Valve Replacement Cost
To replace a flush valve or fix a toilet that keeps running, the average cost of a toilet valve repair is between $75 and $200.
This includes the price of the toilet repair parts as well as the plumber's time cost. Instead of charging an hourly cost for this kind of work, many plumbers generally charge a flat amount.
How Much Does Home Depot Charge To Install A Toilet?
Home Depot outsources installation to local electricians and plumbers; nonetheless, they state on their website that toilet installation costs $269.
According to the Home Depot website, the plumbers they hire will remove and discard the old toilet, install the new one, and test it before they depart.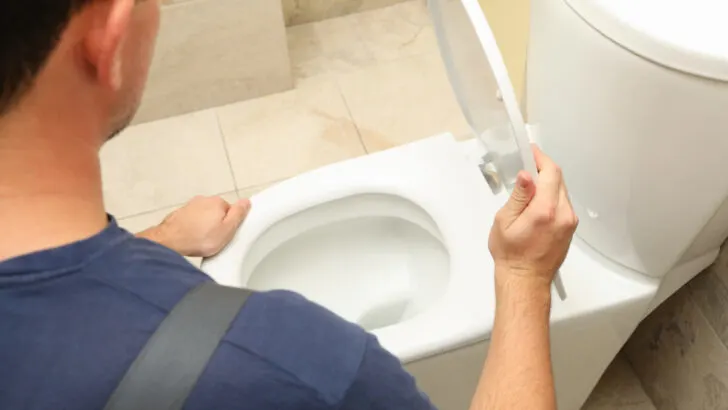 How Long Does It Take To Replace A Toilet?
Simply switching types doesn't require a lot of time, but you might be changing an old or faulty toilet that resulted in damaging the subfloor. In that situation, repairs do tend to take a lot longer.
However, simply put, It shouldn't take you more than two to three hours to remove the old toilet and install the new one because replacing a toilet is an easy task considering you have DIY experience.
If not, you might want to extend that time by an hour or two!
How Often Should You Replace A Toilet?
Even with frequent use, the majority of toilets will last 10 to 15 years on average. Depending on the toilet model and the amount of use and abuse it receives over time, the lifespan may change.
The majority of toilets will start to give you warning indications that it's almost time to replace them.
Some examples include cracks in the toilet bowl or tank, constant water running, flushing issues, wobbling toilets, etc.
Final Words on the Cost of Replacing a Toilet
In conclusion, the toilet cost fluctuates a lot depending on the types of issues that may occur once fixing it. However, knowing the national average of $375 is good so that you know how much to expect.
Furthermore, it is better to replace your old toilets when issues such as cracks, wobbling, or water leakages occur as more structural issues would start forming the longer you keep on using them.
Related Articles