Are you a fitness enthusiast whose workouts are incomplete without pull-up bars? You've come to the right place then, because this guide has all the necessary info you need!
Pull-up bars are essential gear for any workout because of the muscle build-up they provide. A few minutes on a pull-up bar can give you toned arms and burn a lot more calories than you may imagine.
However, the size of pull-up bars is often overlooked by fitness enthusiasts. Many people don't know the ideal thickness of a pull-up bar that is required to make a difference to your physique.
The standard diameter for a pull-up bar is approximately 1.25." If you want to go the extra mile and get a thick bar, a 2″ diameter pull-up bar will be the perfect choice to work your lats as well.
Want to know more about pull-up bars? Keep reading to find out:
Is a Thicker Bar Better for Pull-Ups?
The effectiveness of thick pull-up bars depends on your usage. Thin pull-up bars cater more to people who wish to have more neuromuscular activity in the forearm flexors.
Thick bars, on the other hand, make it easier to directly work your lats.
There's no saying what thickness is better for you because it differs for each individual. Thicker bars are pretty hard to get used to, so if you've been practicing on thin bars all your life, you may find it difficult to achieve satisfactory results from thick pull-up bars. 
The one thing which is for sure, though, is that pull-up bars, regardless of their thickness, help you increase strength and coordination across multiple joints and muscle groups.
Regular pull-ups can improve your back muscles to a large extent and can also help strengthen your lats, biceps, rhomboids, rear deltoids, and core.
What Kind of Material is Good For a Pull-Up Bar?
If you're looking for the best pull-up bars, make sure they're made up of either galvanized pipe or Kee Klamp fittings.
Wood planks also make up sturdy supports for ceiling-mounted bars, so before investing in a pull-up bar, make sure you know how it will be mounted.
Galvanized pipe and Kee Klamp fittings are cheap and also allow you easy versatility. You can bring down your pull-up bar and easily up-cycle the material into anything you like.
How to DIY Your Pull-Up Bar at Home
Now that you know all about pull-up bars, let's learn how to make one on your own:
Pick Your Pull-Up Bar: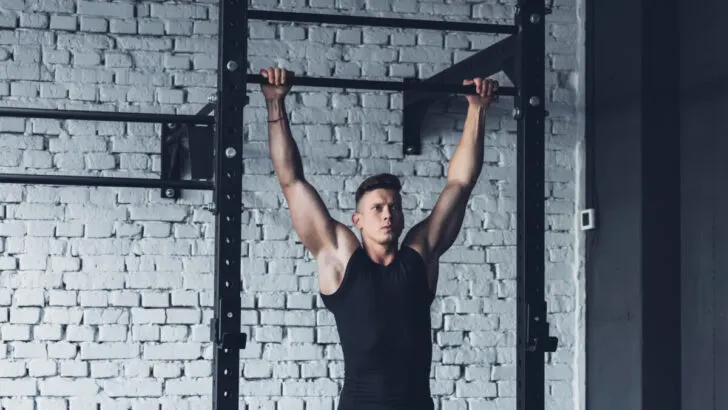 Pull-up bars can be of two types: wall-mounted and free-standing. To start with your DIY project, pick a pull-up bar that suits you best.
Depending on the type of pull-up bar you've chosen, start assembling the materials. Galvanized pipe and Kee Klamp fittings will be your essentials in this project, so don't forget to source those.
Start Building
Once you have all the materials, it's time to start building your bar! Construct the base and attach our bar, or make the necessary wall fittings and mount your bar on the wall.
Once your bar is in place, do a few test pull-ups to see whether there are any loose screws or fittings.
Workout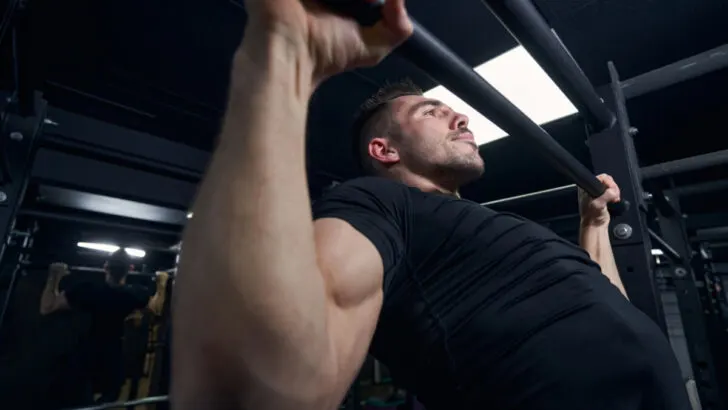 Once you're sure that the pull-up bar is installed correctly, the only thing left is to work out with it! Practice all kinds of pull-ups to build muscle and play around with different diameters so that you can have diversity in your workout gear.
Final Words on Pull-Up Bar Diameters
There's no denying the efficiency of pull-up bars, but did you know that their thickness is a direct contributor? That's right; if you don't get the right thickness for yourself, you'd hardly find any difference in your physique despite exercising for hours.
This guide helps you break down all the factors which affect the performance of pull-up bars and how to choose one for yourself. So, sit back and read through so that your biceps can thank you later!