With housing costs being much higher than before, many people want alternatives to standard homes. What is a shouse?
A shouse is a combined home and workshop that usually does not use a conventional house frame. Shouses are durable, relatively cheap, and more resistant to many types of wear and tear than regular homes. They are also energy-efficient and quick to build.
Shouses, in many ways, are better and cheaper than houses built with standard construction techniques.
What Is a Shouse?
A shouse is a house that is connected to a workshop, usually with a metal or wooden pole frame. It is useful to walk into your workshop by going through a door and without going outside.
Sometimes, the workshop comes before the house. Someone might add a house to a workshop instead of adding a workshop to a house. They are shouses or "shop houses" either way.
Shouses Are Nothing New
Shouses go back at least as far as medieval times. It was common for blacksmiths and other skilled workers to attach their workshops to their houses.
Shouses started becoming more popular a few decades ago as people began adding living areas to their workshops.
The living spaces usually had the same metal frames or wood pole frames as the original workshops. People do not normally add solid wood frame houses to metal-framed workshops.
What Kind of People Need Workshops?
Tradespeople, artists, and hobbyists may need workshops. Any of the following people might have a workshop near or as part of their house:
Many other professionals and hobbyists
Attaching your workshop to your house makes it easy to get to all the tools you need to carry out your trade. You can put electronics gear, sewing equipment, and countless other things in your workshop.
You Can Park Your Cars in a Shouse
Shop houses are often large, so they have lots of room for vehicles. You can store multiple vehicles or large vehicles in a shouse even if they wouldn't fit in a regular garage.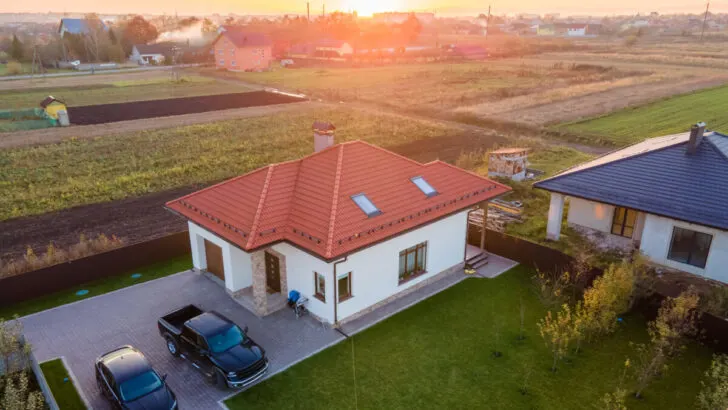 If you have an RV, you sometimes have to build an RV shelter or pay to have the RV stored indoors. Storing it outside can damage the RV. However, there might be room in a large shophouse for your RV.
You Can Safely Store Your Stuff in a Shouse
If you have a lot of possessions you don't use often but don't want to get rid of, you can store them in your shouse instead of your basement.
This way, you can access your stuff without having to bring it up the basement stairs. You can also avoid spending money on storage if you have a shouse.
Also, a metal-framed shouse can withstand 150 mph winds, making it safe for many different conditions. Wood pole framed buildings may also withstand high winds better than standard homes.
How Much Do Shouses Cost?
Shouses cost $95 to $125 per square foot, compared to $100 to $200 per square foot for a conventional home. While you might save a lot of money, shouses are not cheap.
In quality, a shouse offers all of the advantages of a regular house. However, they are not that much cheaper than regular houses in the grand scheme of things. You will still need a reasonable amount of money to construct a large shop house.
Can You Build a Shouse Yourself?
Yes, although that is a very skilled job. You can save really a lot of money if you build it yourself for only $30 or $40 per square foot.
If you have building skills, constructing a shouse might be the best path to home ownership. Shouses offer multiple benefits, too, including:
Resistance to Leaks and Mold
A shouse is more resistant to mold and leaks than a conventional house. 
A metal frame is in many ways better than a wood frame. Water may never penetrate it, and mold cannot grow without water.
Resistance to Pests
Animals such as squirrels often get inside conventional homes, but this is much harder with a metal frame. Insects such as termites attack wood but cannot damage a metal shouse.
Better Airflow
Air also circulates more freely in a shouse than in a conventional home.
This minimizes heating and cooling costs. You can heat your house quickly and cheaply in hot weather and cool it just as easily in cold weather.
Other Advantages
A shouse frame can support a roof and wide doors better than a regular frame in some ways. This means that you can have a very high ceiling, very large rooms, and wide-open floor plans with your metal frame easily supporting it.
With a conventional frame, large doors and windows are not always possible because they weaken the structure. You can get away with a lot of large doors and windows in a shouse.
However, just be care about zoning regulations that may prevent you from constructing this style of home. Buildings such as shouses and tiny houses may be banned by zoning regulations.
Conclusion to Shouses
Shouses are houses that are connected to a workshop. People either add a workshop to their house or add a living space to their workshop.
Shouses are usually made using metal frames or wooden pole frames instead of conventional frames. They are also a bit cheaper to construct than regular houses. If you have the skills, you can make a shouse truly cheap by building it yourself.
Shouses are not flimsy and are in many ways more durable than regular homes. They resist leaks, mold, pests, termites, and strong winds. You can build wide doors, high ceilings, large rooms, and large windows because of the durable metal walls.