Ever came across the early 1900s subway pictures, and wondered why they are so "bright"?
Well, it is all because of the tiles that the designers chose to help with keeping things low maintenance, as well as to help give a cleaned, polished look.
Over the years, these tiles have gained immense popularity and have been found in various spaces thanks to the clean look they give.
They might even be your top choice for either your kitchen or bathroom decor and it is no wonder why! Their lustrous and modern yet coming-of-age look makes them a great choice. Not to forget they can be quite easy on the pocket as well.
But what exactly is a subway tile?
A subway tile by definition is simply a slim, low-fired, glossed ceramic tile. Originally it was a rectangular tile that measured 3×6 inches. However, over the years they've changed and they are now greater in width and height and can also come in a square shape.
Regardless of their shape, one thing is as clear as day, these timeless and pragmatic tiles are here to stay. Therefore, let us look at them in detail because there is a lot that deserves to be known about these oh-so-classic tiles!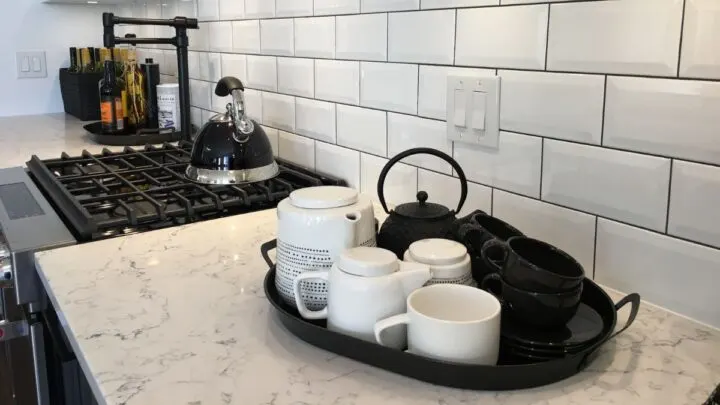 What Does The Term Subway Tile Mean?
To understand subway tiles fully, we need to travel all the way back to the early 1900s, when the first underground subways came into being.
When the first subway was created, a familiar friendly ambience was what was needed to net off the negative feelings of travelling underground.
In addition to this, Victorians placed a high value on cleanliness, so a glazed ceramic tile was chosen in order to be simple to clean and resistant to bacteria.
What's more is that the white and lustrous appearance of the original subway tiles created a strong reflecting surface, assisting in giving commuters who might have had qualms about traveling below ground a new sense of safety and cleanliness.
And this is where the term "subway tiles" originated and came into being.
Where Is Subway Tile Used?
As mentioned above, these tiles were meant to give a clean hygienic and polished look in subway stations.
Today, because of this exact reason, subway tiles are quite liked for spaces that demand these features.
Interior designers like to incorporate subway tile as wall tile in spaces which require cleaning like kitchens, bathrooms, fireplace walls etc.
These tiles help give that high-polished look along with making it easy to clean up, thus their low-maintenance feature.
They are ideal for kitchen backsplashes, shower surrounds and other areas that are likely to become dirty.
They are also used in hospitals, laboratories and clinics where hygiene tends to be a priority.
Popular Subway Tile Patterns
The best part about subway tiles, along with them being endlessly contemporary, is their versatility.
These tiles can blend in with all kinds of designs and decors, which is another reason why they are still sought out.
Normally, subway tiles are placed in a pattern where the edges of the middle tile align with the edges of the tile above or below it.
However, there are many different patterns you can choose to design your space. The popular patterns are as follows:
1. Herringbone
Also known as the chevron pattern, herringbone subway tile is a style where half the tiles are arranged at a 45-degree angle such that the tile's offset meets with the middle part of the tile beside it.
It was named after the design mimicking the pattern of fish scales.
This method produces a stunning, "broken" criss-cross pattern for incredibly gorgeous flooring, stonework, and tiling for the home.
2. Vertical Bond
There are typically two types of vertical patterns. The first is vertical running bond, which is an excellent style that gives your room the illusion of being tall and spacious. Placing in such a manner makes the walls and ceiling look higher than they are.
Subway tiles create a striking and unanticipated statement when they are laid in a continuous bond pattern, basically, rows that are split by half a tile and enhanced with dark grey or black grout.
They are therefore excellent choices for narrow, compact spaces to give them a more airy look.
The second type involves stacking subway tiles vertically to create an unusual yet modern pattern.
It involves the usage of little rectangular subway tiles arranged into neat vertical heaps of tiles, which are then perfectly completed with a row of trimmed tiles laid horizontally over the top.
This type of pattern is mostly found in shower spaces or bathrooms in general.
3. Horizontal Pile Bond
Also known as straight tile lay, this pattern is perfect for all those wishing to install the subway tiles by themselves. This pattern involves stacking equal-sized tiles in equal rows.
This results in modern, minimalistic and orderly design patterns which are very trendy nowadays, especially for kitchen backsplashes.
4. Offset Pattern
Sometimes called the brick pattern, this method of tile placement is historically used by bricklayers and involves the usage of both square-shaped and rectangular-shaped subway tiles. It is a quick and reliable pattern.
Half a tile's width separates each line of tiles which can add life to an otherwise boring monotone tile pattern.
For this reason, many people choose to create offset designs with two or more colored tiles or contrasting finishes, rows of variable lengths, or both.
Moreover, the offset tile pattern involves using two percentages, 50% and 33%. The half percentage pattern involves the usage of rectangular tiles and is, therefore, the most common pattern used.
While this design may be quite lovely, it can also be annoying when lippage occurs because of the natural slight misalignment on the long side of the tile.
This is due to the high point in the middle of the long tile side being positioned extremely closely near to the two low points adjoining tile ends.
The 33% offset pattern greatly reduces this issue. Therefore, today, many tile manufacturers advise using this type of offset when installing their goods, supporting the requirement for tile installers to use a desirable tile pattern.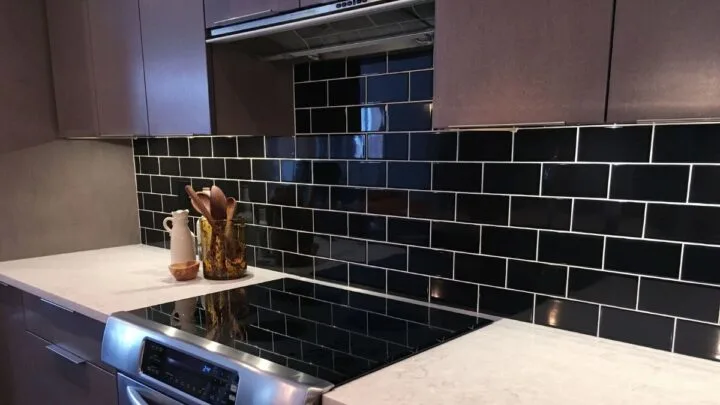 Why Is Subway Tile So Popular?
Subway tiles started being used all around the world in different transit centres after their invention in 1904.
Soon after that, these tiles were employed in areas such as kitchens and bathrooms to give a pristine look. They made it easy to get elegant looks without any extensive design planning.
They also provided health benefits, so it is no wonder why people to this date use them in the spaces mentioned above.
Furthermore, they are quite inexpensive as well.
Their price per square foot ranges from as low as $8 to as high as $60, which is reasonably low when compared with its other alternatives.
What Is The Difference Between Metro And Subway Tiles?
Subway tiles got their name due to their usage on London Underground and New York subway walls since the 1900s. Since then it has been known as subway or metro tiles.
The term subway tiles is commonly used in American cities, whereas the metro is mostly used in European countries.
They both are ceramic tiles in rectangular shapes that can be arranged in many ways to give distinctive styles.
Other than simply being synonyms of each other, there is no major difference between the two tiles.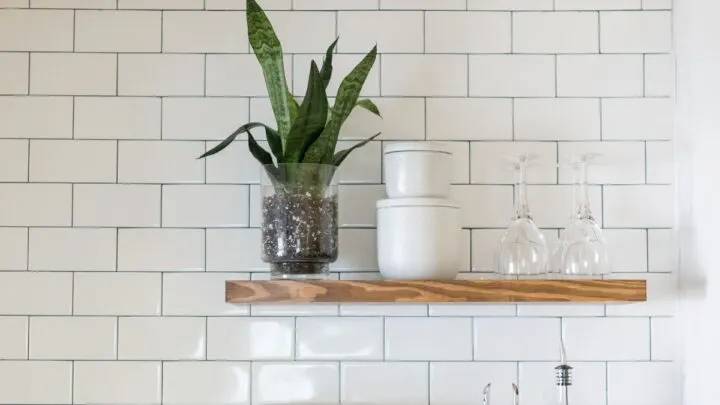 Final Word on Subway Tiles
While the history and origination of these tiles are quite fascinating, it appears that these tiles are timeless and are here to stay.
They can amp up and integrate with any decor design while being extremely effortless to work with.
A perfect contemporary choice for any of your next home decor endeavours!