Whether you are building a home or remodeling one, choosing the ideal subway tile can become very challenging. Subway tiles give every room a refined, sophisticated appearance and have the ability to alter the ambience of the space with their small and straightforward design.
There are a variety of subway tiles designs and materials, and even if you choose the ideal tile design for your kitchen, bedroom, or bathroom, you will still have to decide between a matte or a gloss finish.
Choosing between matte and gloss tiles is frequently just a matter of personal preference. But before deciding on one or the other, like with any project involving tiles, you must make an informed decision.
It's vital to pick carefully because both matte and gloss tiles have their benefits and drawbacks, not to mention that the final appearance might be very different. So with that being said, let us look at each of these tiles in detail.
Matte Subway Tiles
Subway tiles with matte surfaces are both traditional and trendy. The matte appearance gives the overall design a classy vibe while remaining understated and simple.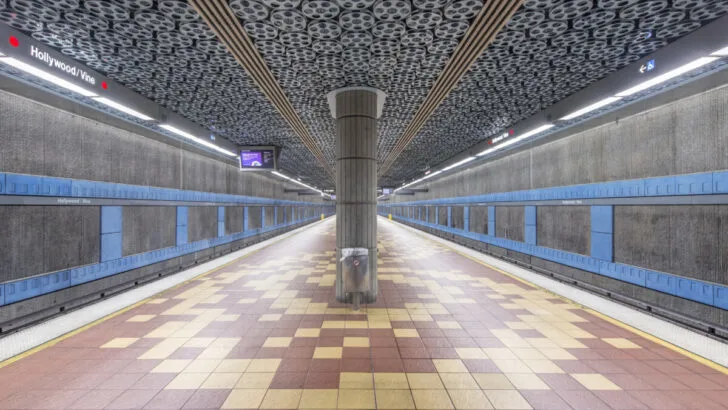 The neutral aesthetic of matte subway tiles makes them ideal for areas with more light and greater dimensions. These tiles further effectively provide a neutral role for edgy and distinctive decor spaces.
Their straightforward design will give your house an ageless and homely look and make the environment cozier and more tranquil.
How Hard Are They to Maintain?
Due to the matte finish's roughness, cleaning and preserving your subway tiles can be difficult. Matte subway tiles may even end up with soap buildup if you try to clean them with any ordinary soap.
Therefore, it's suggested that you clean your matte tiles using a mild solution of water, detergent, and vinegar. Scrub them using a tough brush, wash them, and then dry them using a cloth. In addition to vinegar having great antibacterial effects, it also stops mould and mildew from developing on your tiles.
Despite the maintenance of matte subway tiles requiring a bit more effort, these tiles are great for locations prone to splashing since the stains are going to be less noticeable.
Applications
For places with high humidity levels and spaces with lots of natural light, matte subway tiles are ideal. However, in areas with low lighting, matte tiles don't pair well since they don't reflect light. These tiles are usually installed and look great in kitchens, bathrooms, laundry areas, or patios.
Further, their non-slip properties make them a great option for homes with elderly or young children. Matte subway tiles also make perfect backsplashes, as these tiles are generally thinner and narrower and can be fashioned into a variety of patterns and styles to match the general décor of the space.
Pros
Excellent anti-slip characteristics for homes with elderly and young children.
Very good for hiding spills, splashes, and water stains.
They give your house a classic and natural appearance.

The plain style of subway tiles is adaptable and simple to incorporate into any design.
They feature a matte finish that is perfect for establishing a pleasant and relaxing ambience.
Cons
They don't reflect light, making them unsuitable for spaces with low lighting.
Stubborn stains are hard to remove.
Glossy Subway Tiles
Glossy subway tiles have a beautifully symmetrical design and a shiny surface. They are finished with a gloss that reflects light, giving the impression that the room is larger. These tiles can help to create a cheerful and pleasant atmosphere, making them ideal for smaller rooms or places with little natural light.
Glossy subway tiles are a great way to give a room more energy and spark, in contrast to matte tiles, that offer a relaxing effect.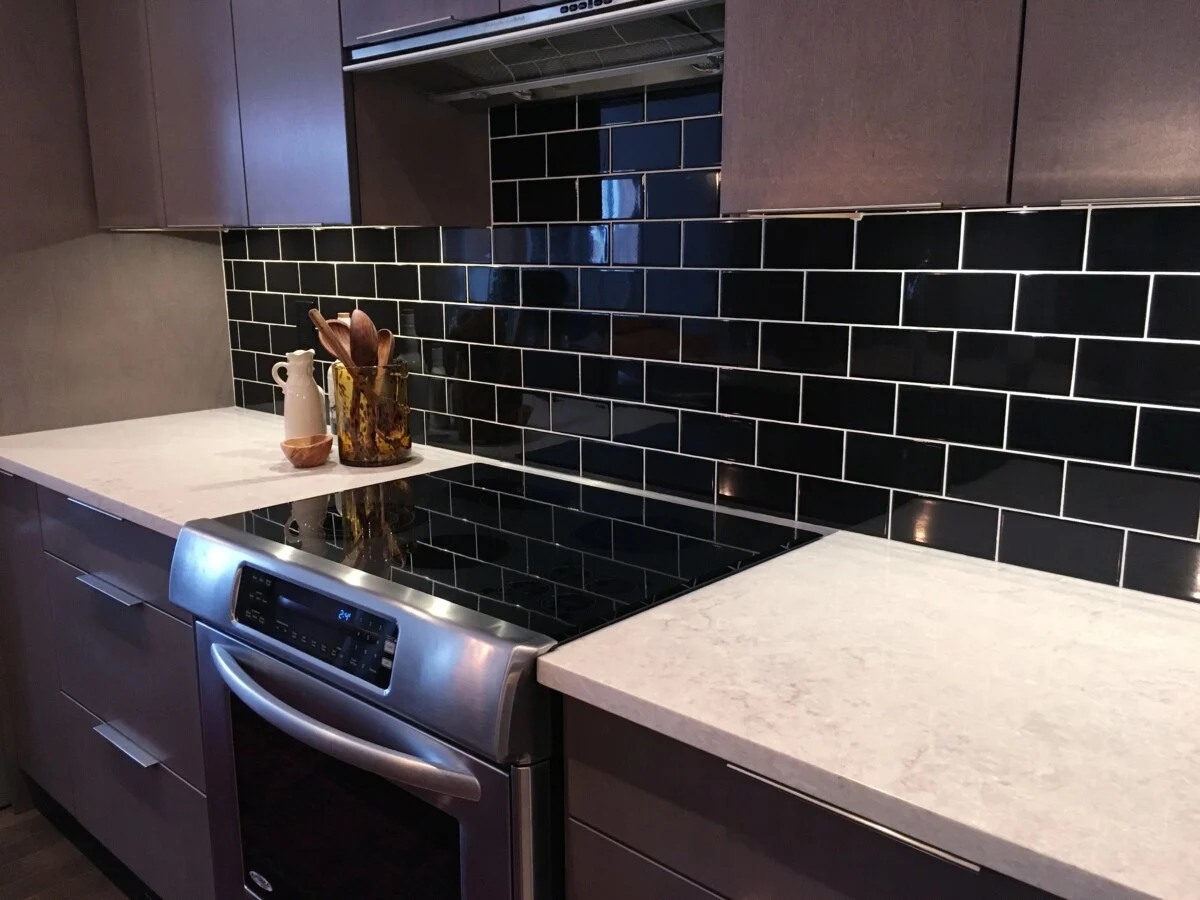 Further, glossy tiles complement countertops and cabinets having matte surfaces, by giving them contrast and personality.
How Hard Are They to Maintain?
Cleaning glossy subway tiles is typically considerably easier than matte tiles. All you'll need is warm water with a gentle cleaning chemical to completely clean these tiles.
Since these tiles have a smooth surface, most stains will be eliminated with just one wipe.
However, glossy tiles do come with a drawback as well. When these tiles dry out, water stains or detergent smears become considerably more noticeable, especially on darker tiles.
To prevent stains development, it is essential to clean your glossy tiles using microfiber cloth and never leave a spilt liquid, even water, on your glossy subway tiles unattended. Sponge or mop the spill quickly, then use a microfiber towel to dry the surface.
Applications
Glossy subway tiles since they are so easy to clean, are a great addition to highly used humid areas such as kitchens and bathrooms. Glossy subway tiles are great for smaller spaces since their reflecting qualities provide the appearance of a bigger space, making them ideal for corridors, small bathrooms, and entry areas.
A glossy subway tile backsplash can help in widening the area and provide a transitional aesthetic in a somewhat smaller, poorly lit kitchen. These tiles are great for spaces where traditional and modern design elements meet to create a cosy yet vibrant environment.
Pros
They may amplify the size and brightness of any space.
Simple to maintain and clean.
A great mix of classic and modern design.
Excellent at bringing more life and personality to a lifeless space
Cons
Any smudge and stain will be more apparent.
Not recommended for some spaces as the reflection can be distracting.
How to Know Which One is Best For You?
Both glossy and matte subway tiles feature intriguing and distinctive designs and finish that are greatly distinct from each other. However, after learning about them, you might need clarification on which sort of subway tile to pick for your house.
The selection will mostly depend on the function of these tiles and the room in which you wish to put them.
For areas such as a kitchen backsplash, glossy subway tiles are preferable. This is due to the numerous spills that occur when cooking and the smooth and quick-to-clean properties of these tiles.
In bathrooms, however, it would be better to use matte subway tiles. These tiles particularly in the shower stalls where there is a lot of water splashing will work great at disguising water stains.
Matte tiles are also non-slip, making them ideal for locations that are continually damp or humid.
For hallways or doorways, it would be preferable to use glossy subway tiles since they are quite effective at giving the impression of a much larger area. Due to their reflecting qualities, they will increase the amount of natural light in your corridor, making it appear larger and more inviting.
Further, matte subway tiles are a better option if you're placing them on your balcony or patio. While glossy tiles could be excessively reflective for an open room, these tiles will be aesthetically attractive and neutral.
Final Words on Glossy vs. Matte Subway Tiles
Subway tiles, whether matte or glossy, can adapt to every style of home, whether modern, vintage, or classic. These tiles provide a broad variety of styles due to their versatility.
Glossy tiles are chosen by owners who like a more vibrant and energetic environment and in small areas with less light. On the other hand, matte subway tiles are typically chosen by those who prefer a cosy or subtle environment and are used in areas that need to be warm and understated such as work and study rooms.