Thinking about upgrading your kitchen to boost resale value, you have probably looked into the cost of such an upgrade and wondered why do kitchens cost so much? Find out why, here.
Kitchens are one of the most expensive rooms in a house due to a large number of appliances, cabinets, countertops, sinks, tile, and other fixtures that increase their cost to build or remodel. While expensive, they also return one of the best returns on investment for upgrades in a home.
Want to find out exactly what kind of work will go into remodeling a kitchen and why it costs so much? Then keep reading as we look at all the work that needs to be done to redo a kitchen.
Why Do Kitchens Cost So Much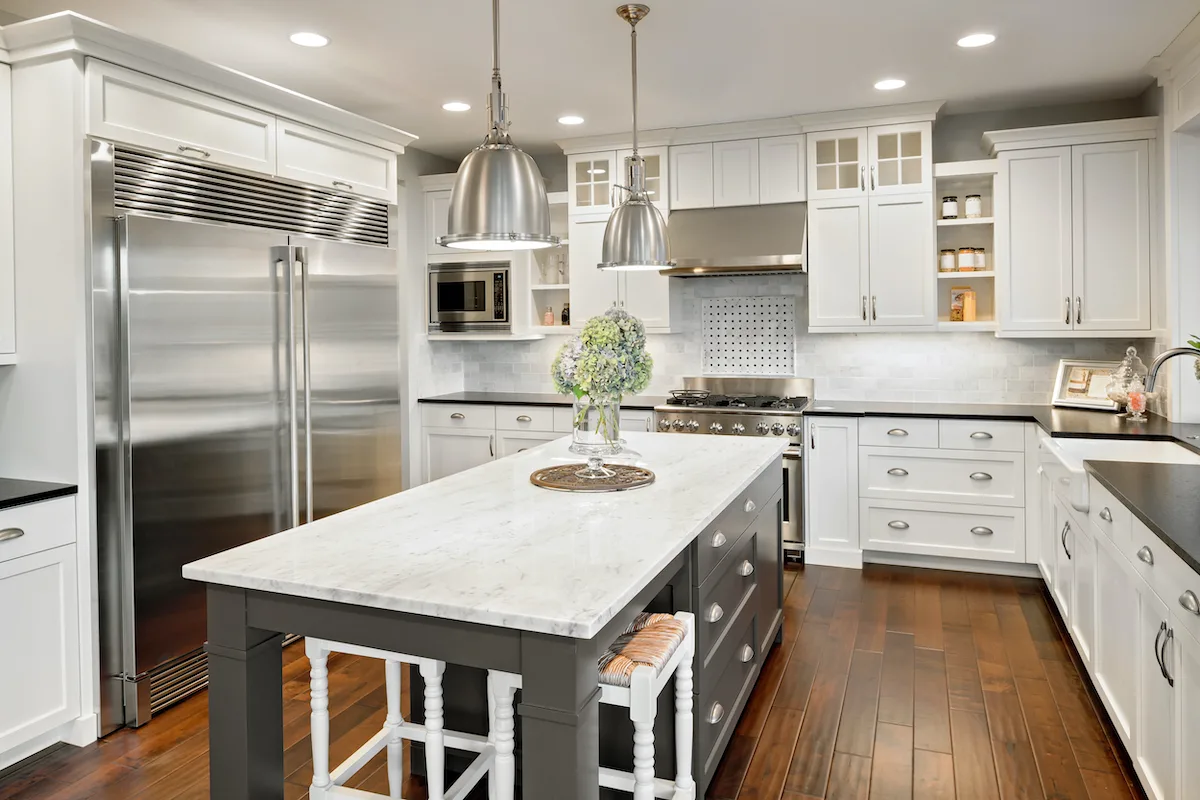 When you're designing or updating a kitchen, there are a lot of common decisions to make! From floors and countertops to cabinets, appliances, and backsplashes, these are just a few of the things that you may be thinking about.
Compared to what you might consider for a bedroom, this is a long list! A bedroom has a closet, but other than that it's usually just a couple simple walls.
By comparison, a kitchen has light fixtures, plumbing pipes, gas lines, water lines, large appliances, and much more.
Tip: You can find a list of our favorite kitchen pendant lights here if you're interested as well!
So, when you compare the kitchen to other rooms in the house, you can see why it would cost more to make big changes in the kitchen. Even if you just want to paint and upgrade an appliance or two, this could end up costing over one thousand dollars.
If you are upgrading large appliances like the fridge, dishwasher, or oven then you could even be spending more than that. With the average fridge costing between $1,000 and $2,000 dollars, you will probably end up spending a few thousand dollars (and sometimes much more).
If you want to do a full overhaul of the space, then you are including the floors, cabinets, trims, and baseboards too. This starts to add up quickly, and having a tight budget might not get you as far as you hoped.
However, this is why many potential buyers will look for kitchens that don't require any updating to be ideal. So, though it can be a lot to spend, if you intend on selling soon, then you will find that the upgrades help to boost the selling price and can increase the number of potential buyers interested in the property.
This means that you should think about how much the upgrades you want to make will increase the value of your house. If they can make a big difference, then it would make sense to do more upgrades.
However, if the few differences that you want to make will not make even of a change to boost the value, then you might be better off not making any changes.
How Much Value Does a Kitchen Add?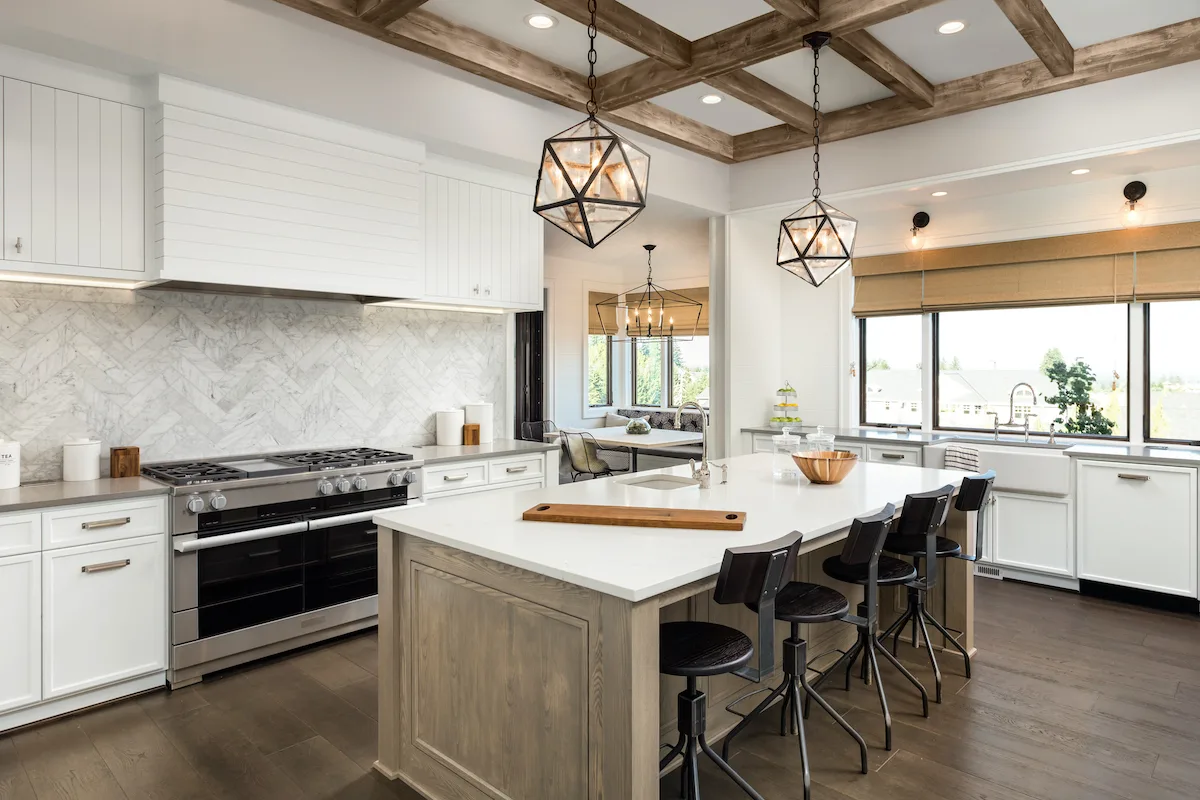 If you have thought about selling your home, renovations to the kitchen have likely been on your mind. So, how much value does a remodeled kitchen add to your home if you choose to go ahead with the process?
Well, having a remodeled kitchen, on average, could end up boosting the price of your home by tens of thousands of dollars. However, this is not always equal to the amount spent on the renovation itself due to all the work needed.
This tends to be a complicated issue because nothing is set in stone when it comes to real estate, but there are certain upgrades that can help your home's value more than others. If you upgrade the most popular areas, then you might be able to break even or get more for the upgrades when selling your home.
However, the amount spent will be determined by how much you need to do and what you will change. So, if you are redoing the floors and cabinets, that won't be as expensive as adding a new fridge and all other appliances along with adding a new backsplash.
The prices can vary depending on what products and styles you choose, like if you opt for a marble countertop instead of a cheaper option. This will add value, but it will also cost you more than options such as granite or quartz.
What you want to focus on are the things that will make the biggest difference in the room. The top things to focus on are the floors, countertops, and the cabinets.
Neutral colored cabinets are known to help a home sell faster because they fit the style of more buyers, and doing the countertops and floors will make a major difference in the feel and look of the room.
Sticking with popular styles and neutral colors will typically be the best for all of the things on this list so that the kitchen appeals to the highest number of buyers.
Is it Worth it to Remodel the Kitchen?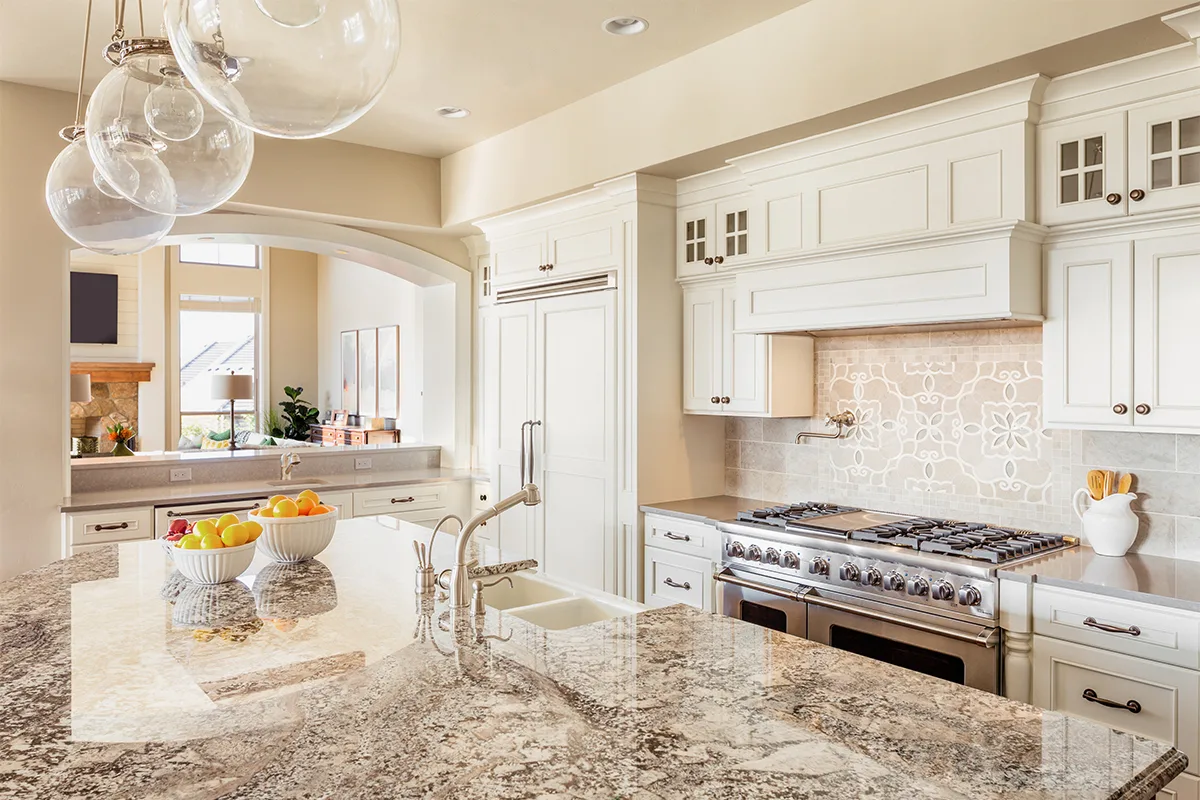 It is a bit tough to say whether the money that you put into a kitchen remodel will be worth it because it depends on many different factors. The current housing market trends, style changes, and buyer preferences will all play a big role in how much you can get for your house.
They are also mostly out of your control, which can be frustrating. However, if you make an educated decision about how much to spend and when to sell your home, then you can make it worth as much as possible.
So, when the market is not at a good place for sellers, then you can choose to make small changes over time and spread your spending out over time. This will let you spend less at one time while being able to wait until a time when the housing market prices rise enough to allow you to get a higher selling price.
You should consider choosing styles for the tiles, countertops, and cabinets that will fit most buyer's preferences.
Neutral colors and options tend to help places sell faster, so painting over cabinets that are not neutral or choosing a less-flashy countertop can help you get more for your money spent.
What Adds the Most Value to a House When Remodeling?
When you are deciding where to put the most money on your kitchen remodel, you want to ensure that you put your money toward the areas where you will get the most out of.
Spending a lot of money on small touches will make a difference, but spending more on big areas like the floors and cabinets will change the whole look of the room and make it look newer.
You will also want to save money in areas like the countertops, where high-end products focus on the look of the material rather than the best function. You can save thousands by getting a neutral option that will do just fine for years instead of opting for an expensive stone choice.
The floors and cabinets are two of the largest areas of the kitchen, so it makes sense that most money should go to these areas. So, installing a nice tile or luxury vinyl plank (LVP) flooring can boost the style of the kitchen, and matching or coordinating cabinets can upgrade it even more.
These are also projects that tend to take longer and cost more. Buyers mainly want a house that they don't have to do the work on, and can instead just move in and have everything done.
So, spending more on the largest areas of the room will catch the eye of buyers who see that painting the cabinets would be the only thing they would do to the kitchen. This doesn't cost nearly as much, and it can be done themselves.
Getting the most buyers with tricks like these will help you add the most value in terms of the actual dollar amount, and the ability to entice more buyers to put in an offer. If you make your home the best option for the most amount of people, then you could potentially get a higher offer from buyers putting in offers to outbid another.
This would be the ideal situation, but even if you don't get that, spending more on the floors and cabinets will give you the biggest payoff in the end.
Conclusion
Remodeling a kitchen is a great way to raise the value of your home and make it more personalized to your style. However, when you are doing it in order to be able to sell your home at a higher price, then you want to stick with the areas that will get you the most out of your work.
Redoing the cabinets and floors will likely give you the best payoff than other upgrades, but that is not always the case. So, before you start the work, or pay someone to do it for you, take a look at how much you are willing to spend and try to stick to that budget as much as possible.
And, if you get a higher price on your home than you thought, then you will know how much of a difference your upgrades have made.
In addition to upgrading the permanent fixtures in your kitchen, you can also brighten its appearance with unique stable pieces such as your kitchen table! Take a look at the full list of my favorite farmhouse kitchen tables here.