We bet you must have seen many different types of wooden and plastic toilet seats. But how do you know which one to pick for your home?
That's where we are to help you out!
The plastic seats have some creative designs and aesthetics, but the wooden seats can give you warmth and comfort, which you might not get in plastic seats, especially in winter.
So, let's check out the following section for a more detailed discussion of the advantages and disadvantages of plastic and wooden toilet seats.
Things to Take Into Account
When choosing the toilet seat, you don't have to spend a lot of time thinking about which one is best, but given how often you'll be using it, it is probably a good idea to weigh your options.
So, keeping the user in mind, we have dropped down the important things to think about while picking wooden or plastic toilet seats.
Comfort
When purchasing something, the first thing we think of is comfort. The same is the case with buying a toilet seat, be it plastic or wooden.
Therefore, before buying, you must check the seat's quality and comfort. Try to feel and touch the seat and consider how long it will remain the same over time.
However, in general, both seats are comfortable to sit in, but some people prefer plastic over wood because of its smoothness, but the wood finishes are unmatchable.
The main difference comes down to the temperature. Wood is significantly more resistant to changes in air temperature. On the other hand, plastic toilet seats might be icy in the morning when you first wake up and aren't using the heater. Although a hardwood bench can also feel slightly cold, it maintains heat far better.
So, keeping the temperature in mind and to avoid placing plastic seat heaters, we give wooden seats a point. (Plastic 0 – Wood 1)
Lifespan
Now that you have seen the comfort, it's time to check how long it will remain. Some people think wood should have an endless lifespan, but that's not the case.
The wood used for wooden seats is durable to some extent, but compared to plastic, they can become swollen over time.
The equation for durability or lifespan is drastically affected by the fact that toilet seats are continually exposed to perspiration, moisture, and human excrement. Wood is occasionally more impact-resistant, but it is more likely to distort and decay over time.
No matter how thoroughly prepared they are to repel water, wooden chairs can never be as watertight as common plastics.
Compared to a similarly constructed plastic seat, a wooden one will deteriorate more rapidly. So, in this case, the point is again of plastic seats. (Plastic 1 – Wood 1)
Price
It might appear that wooden chairs would cost more. However, after comparing the costs of plastic and wooden seats, we found that the material did not significantly impact the total cost.
The construction's quality, whether made of plastic or wood, as well as any added extras like heaters or washlets, are significantly more important.
So, in this regard, it's a tie for both since the price depends on quality!
Cleaning
One of the most unhygienic items in your home is toilet seats, which should be cleaned frequently. Plastic again wins out when the question of which toilet seat material is the simplest to clean is asked.
The varnish used to protect hardwood seats from water is also designed to repel garbage and grime, and it usually succeeds admirably at this task. Wood, on the other hand, has a rougher texture than plastic, hence more nooks and crannies in which bacteria and other grossness might hide.
Wood accumulates foul odors that are challenging to remove over time. Wooden seats may be more difficult to locate stains for, so if that's a major factor in your purchase, beware! (Plastic 2 – Wood 1)
Aesthetics
When it comes down to designs and aesthetics, hands down, wood is the winner! Don't believe us? Check out on your own. Despite the availability of plastics with equivalent strength, people and businesses continue to use wood for an upscale look.
The primary justification for this is wood's aesthetic appeal. In contrast to the warmth and story behind a wooden object, which can be lost in a plastic one, mass production ensures plastic's uniformity and impersonality.
Today's consumers emphasize authenticity more, and plastic will never seem as authentic as wood. A wooden toilet seat can improve the entire area, whereas a plastic one will, at best, blend in with the bathroom's color scheme.
Yes, it is possible to find plastic faux wood seats, although they are typically significantly more expensive. So, in this round, wooden seats are the winner. (Plastic 2 – Wood 2)
Some Other Factors to Consider
Today's toilets come with many extra functions. Numerous toilet accessories can significantly increase the user's comfort. Therefore, they are far from pointless bells and whistles.
People with mobility challenges can change their lives with heated seats, washlets, and smart toilets, but for the time being, they are almost exclusively manufactured for plastic seats.
Although we mentioned temperature changes as a drawback of plastic toilet seats, this works in their favor when considering more advanced technologies.
Compared to wood, plastic requires far less energy to raise or lower its temperature. Therefore, burning is much less likely.
Plastic also has soft closures in its column. Wooden seats nearly often have loose hinges, so if you don't close them gently, they will fall to the ground with a loud bang.
The vast majority of today's car seats are equipped with silent, floating soft closures made of plastic that may be released from any angle.
Versatility
Plastic seats have a wider variety of forms and shapes than wood seats. Plastic toilet seats are the best alternative if your toilet is an odd size or form or if you want to ensure that you can simply get a soft closing option.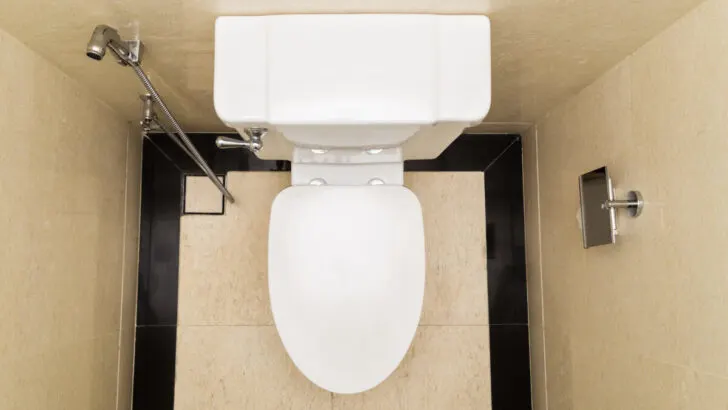 Additionally, plastic toilet seats include a soft-closing feature (to prevent the jarring crash of a falling toilet seat), therefore, they are the best option for those who prefer quiet bathrooms.
Because wood chairs are heavier than plastic ones, having the soft closure option is more difficult and expensive.
Summary
Here's the birds-eye view of wood vs plastic toilet seats.
1. Wood Seats
Pros
Stylish
Strong
Won't become chilly, even in the winter
Sandpapering is an option for re-varnishing
It doesn't look cheap
Cons
Greater expense
Earlier fading and degradation
Absorbs fluids and moisture
Arduous to clean
2. Plastic Seats
Pros
Less expensive
Simple to clean
Easy to manage
Has a variety of options
Neither prone to scratches nor absorbing fluids
Cons
Deteriorates with time
Some brands may seem affordable.
During the winter, it is chilly to sit on
Final Words for Wood vs. Plastic Toilet Seats
The dispute between the wood vs. plastic seat comes down to one preference. Whether you prefer a wooden seat or a plastic one, make sure it is comfortable because you'll spend some "me" time in it.
Both are risk-free to employ and simple to maintain, albeit they do differ in certain ways.
Think about what was said above when shopping for a toilet seat. Since your priorities may differ from those of others, you are the best person to determine which choice is most reasonable.
There is no "wrong" choice here; just do what makes you happy.
Related Articles