The majority of the homeowners leave their basements uninsulated, allowing air to enter the basement ceiling which can cause an unpleasant influence on the walls from outside.
This lack of insulation may cause cold floors upstairs and make your basement's rooms uncomfortable.
The majority of basements have little to no insulation, making them overly cold and uncomfortable to be in. Adding insulation to your basement can help you save money on heating and keep the room more comfortable
So without further ado, let us find out more in detail about why we need to insulate our basements and what the different types of insulation are.
Why Should You Insulate Your Basement?
Basement wall insulation is crucial for several reasons. When your basement walls are insulated, the home benefits in a variety of ways.
These range from energy-saving, saving money, and improved comfort.
Other than that, it will help you maintain a comfortable temperature in your basement.
Here are some of the benefits of insulation in your basement:
It aids in the reduction of moisture.

Less dampness will save you from mold problems.

Less cold rooms.

Good living space will be able for your family with adequate insulation.

It can also save you money by lowering your energy expenditures.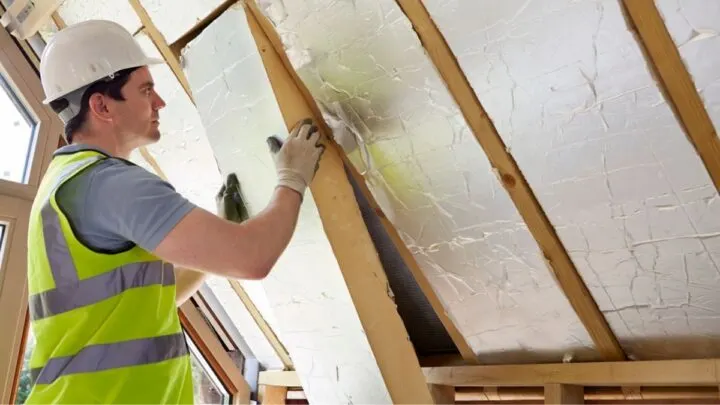 What Are The Different Types Of Insulation?
If you want to make your basement more comfortable, we've got you covered!
We have compiled information on insulation alternatives that work best for promising insulation.
Let's take a look at each of them.
1. Fiberglass
Fiberglass is the most prevalent type of insulation available. When you think about insulation, this fluffy pink substance is usually the first thing that springs to mind.
Also, fiberglass is less expensive when you compare it to other basement insulation choices. If you are planning to do the insulation by yourself, you can easily install it as a DIY project.
Fiberglass insulation is constructed of plastic bonded with tiny glass fibers.
It is conventional insulation that can be found in walls, crawl spaces, and pillars of most older homes.
One thing to remember before installing fiberglass is to look out for moist areas.
If your basement is extremely wet, there is a chance of mold growth. For this reason, it is not recommended to install fiberglass in moist areas.
2. Spray Foam
Spray foam is a great choice for insulating your basements and moist areas. It is ideal for keeping water vapors migrating through your moist areas into your finished basement rooms.
With spray foam, your wall insulation will be much easier and it would take up less living space. On the other hand, it also works well in damp conditions, unlike fiberglass.
This means you won't have to worry about the molds caused by moisture.
Spray foam has various advantages ranging from increased structural ability, easy coverage of pipes, excellent vapor barrier, and other utilities.
If you have an older, drafty foundation, it will seal leaks and improve the airtightness of your home.
3. Foam Board
Another option for basement insulation is the rigid foam board. It comes in a variety of sizes and R-values for different types of basements.
Foam boards are like fiberglass. They are quite straightforward to install, so you can easily install them all by yourself without spending extra money on installation.
Foam boards are hard insulation sheets that are used to insulate any area of your basement.
It can make an efficient vapor barrier if the appropriate thickness of foam board is used.
Foam board water-resistant material can prevent moisture buildup and mildew growth.
Another added benefit is that the stiff foam holds up well and does not require maintenance or replacement over time.
Which Insulation Is Best For My Basement?
The type of insulation material required for your basement depends on several factors. These are:
Cost management: How much you are willing to spend will influence your final decision of choosing the perfect material for your basement insulation

The R-value: The R-value you require depends on the environment of the area where you live.

Moisture Level: Most of our basements are notoriously moist, which makes the basements prone to flooding.

Other than that, some insulation, such as cellulose/fiberglass does not perform well in moist environments. So before planning to install the insulation you should consider the dampness of that area.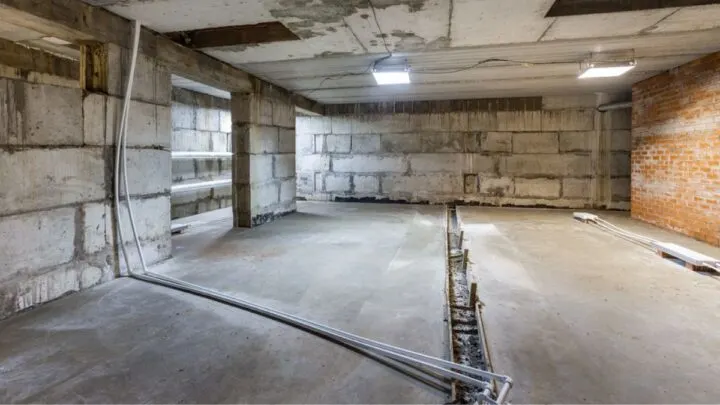 Where Can I Put the Insulation?
After you have decided which type of insulation is best for you it's time to pick where you want to install it.
We will let you know the advantages of installing the insulation in different areas of your basement like walls, floors, or ceilings to make the most out of your investment.
Walls
Walls are homeowners' favorite place to install insulation. You can save money and reduce energy by adding insulation to your walls.
Insulation in the walls is best because the outside and foundation have the most touch with the basement walls.
Moisture and vapors from damp places make them weak and inclined to mold formation.
Another advantage of adding insulation to your walls is to keep the cold outside and make a satisfactory room temperature.
This will also aid in controlling the temperature of your home.
Ceilings
If you are struggling with cold basement floors, then insulating the ceilings is a good option. While insulating walls are giving you adequate room temperature, insulating the ceilings will give you additional benefits.
You can prevent heat leaking from the top portion of your home into your basement rooms by installing insulation to your ceilings.
Basements without air conditioning are much cooler than the rest of the house. So they can take the valuable heat away from you.
This is because most of the ceilings contain wires, ducts, and tubes. However, installing insulation in ceilings is not an easy task, and you might need professional help to get it done.
Floors
The floors of the basements are generally cold. If you are struggling with your freezing toes every time you go downstairs, you should install the insulation on your floors.
It is also useful if you are planning to finish your basement.
However, insulating floors is much harder than walls. Before making any decisions, make sure the floor is not susceptible to flooding.

After you have checked the moisture of your floor, you must construct a subfloor as it will provide a place for the insulation to be installed.
Conclusion to Insulating Your Basement
Now you have got the gist of why basements need to be insulated.
You can choose from the above-mentioned types of insulation for your basement.
But make sure to check the dampness of the area before installing it, and consult a professional for the actual installation process.