Having a fireproof house means that you are protected from fires that could erupt from electrical sparks, kitchen mishaps, or wildfires outside your house or apartment.
With the increase in the risk of wildfires due to climate change, the least you can do as a precaution is install fire-rated doors in your house.
However, the requirements of installing a fire-rated door varies depending on which door in the house it is.
Bathroom doors need to be fire-rated if they open up into a corridor leading to the entrance of an apartment, especially if it is not situated on the ground floor. However, bathroom doors might not be required to be fire-rated if you are on a ground-floor apartment or living in a house.
Before we delve into the details, let's get on to understanding what a fire-rated door is.
What is a Fire-Rated Door?
A fire-rated door is made of materials that attempt to slow or stop the spread of fumes, heat transfer, and smoke.
As a result, if a fire erupts from a room, the fire-rated door can delay the spread, hopefully reducing the damage done and allowing time for firefighters to arrive and halt the progression any further.
Fire-rated doors are made of fire-rated glass, steel, wood, fiberglass, and at times a combination of these materials. Fire-rated doors can be used anywhere, but are necessary to be installed for certain spaces.
While the architect of the building is usually concerned with these things, if you are getting your place renovated, you might be concerned with getting your doors fire-proofed for the safety of your house and your family.
Does a Residential Bathroom Door Need to Be Fire-Rated?
So, you want to fit your bathroom with a fire-rated door? The answer of whether or not you need to depends on your preference and precautionary measures.
However, a few rules are mandatory to follow:
In a 2-story house or building, if the door opens up to the internal garage, it needs to be fire rated.

In a 3-story house or building, every habitable room that leads to a stairwell needs to have a fire-rated door.

A fire-rated door needs to lead to a habitable room rather than a toilet or a bathroom. Therefore, installing a fire-rated door in the bathroom is not always required.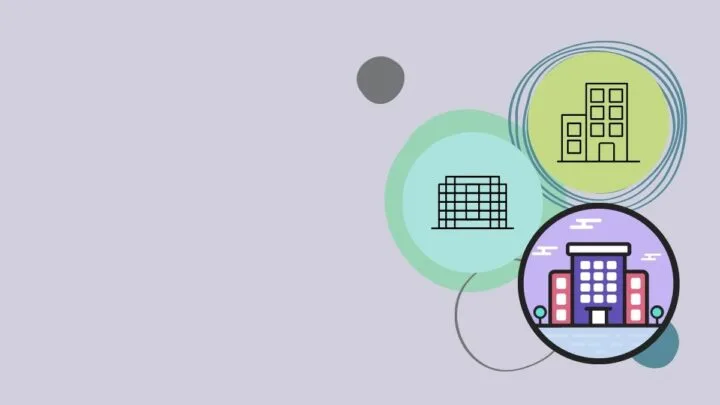 Fire Requirements for Commercial Properties
When it comes to commercial properties, there are a lot of regulations that need to be followed, including a certification of the fire doors installed.
This certification should be permanently displayed on the door which should include:
Any instructions on the smoke door assembly

The rating of the temperature regulations for the door

The name of the door manufacturer

A label to show the door as a fire exit

The amount of time the door will resist fire
Do Commercial Bathroom Doors Need to be Fire Rated?
Bathroom doors in commercial properties do not need to be fire-rated because they do not provide entrance and pathway to hallways and stairwells.
Commercial properties must have two-hour fire-rated wall openings to egress corridors, stairwells, and elevator rooms. 90-minute doors should be installed in these areas.
Also, exterior openings that have a risk of fire exposure should also have 90-minute fire doors.
When it comes to exit doors that allow the occupants of the building to escape the fire, all doors along the pathway that lead to the exit door should be fire-rated.
What Doors in a House Need to Be Fire Rated?
In a residential space like a house or an apartment, doors that provide access to the stairwell should always be fire-rated.
However, it is quite important that the fire-rated door is installed by a professional, since the fire-resistant or fire-protective doors do not perform their intended purpose unless fitted correctly.
If you are getting a fire door installed in your house while renovating, you might have to consider the thickness of your existing frame, otherwise entire door frame might need to be changed in order to accommodate the door.
What Doors Can Be Used in a Bathroom?
Since bathroom doors do not have to be fire-resistant or fire-protective, you have a range of options if you're looking for doors.
You can select a door that complements the overall interior of your house or commercial property.
Here are some doors that can be used for the bathroom:
French doors: Want an exquisite entrance to your bathroom? French doors can never go wrong, especially if you want a grand look.

Pocket doors: If you have a cozy space, a bathroom door that tucks into the wall is perfect for saving space.

Frosted glass doors: Frosted glass doors also give a modern and sophisticated look to your house.

Stained doors: A stained glass door is creative way to bring a pop to the interior of your house.

Panel doors: A classic panel door is most favorable for a bathroom since there are many styles and colors you can get it in.
Summing Up Bathroom Doors Needing to Be Fire Rated
A fire-rated door is one of the best ways to prevent fire from spreading in a residential or commercial building.
It works by preventing fire heat, smoke, and fumes from spreading.
The only condition is that the door needs to be installed properly.
Bedroom doors that open up in hallways leading to the main entrance, doors that open to an internal garage, main doors to apartments, and emergency exit doors in commercial properties do need to be fire-rated.
Bathroom doors do not necessarily have to be fire-rated, but it depends entirely on your preference and the level of precautions you want to take.
For the bathroom, there is a versatile range of doors available which might not be fire-rated but add to the overall aesthetics of your house.