Is your plastic tub a bit shabby or outdated after prolonged use? Whatever the reason is, you might be interested in finding out if you can paint a bathtub.
You can paint a plastic bathtub. It's important to make sure you use the right type of paint, and you may have to sand it before painting as well.
You can give your bathtub a new life with a little stroke of paint. Also, this can be a great method to hide old stains. But how can you do so? Let's find out the easy way to paint your plastic bathtub.
Is It a Good Idea to Paint a Plastic Bathtub?
You can consider painting your plastic bathtub if you want to give your bathroom a new look without breaking the bank. This is especially true if your tub is older and has developed some stains or discolorations over time.
For instance, painting your current tub would probably give it the wonderful, brand-new look you want if it is largely free of dings and other flaws. However, if your bathtub is quite old or has a lot of stains and other markings from throughout the years, then painting it might not be able to give you a result that appears brand-new and fresh.
Instructions for Painting a Plastic Bathtub
What else do you need to know before you start painting your tub? Here are a few tips:
1. What You'll Need
You can get some supplies for painting your tub from your local hardware store. Start with a small roller, since it is usually preferable to brush with small strokes to get an even, streak-free finish. The best paint to invest in is enamel-based paints.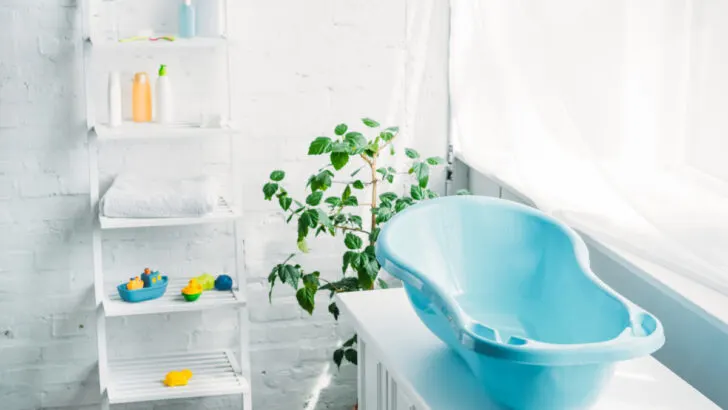 Besides this, you'll require a particular bonding agent to utilize as a primer in addition to your paint. Using a primer will help make your plastic shower or tub smoother, making it easier to paint over.
Additionally, it will aid in the adhesion of your paint, which is necessary for the longest-lasting paint job.
However, you'll also require the appropriate safety equipment before painting your home's plastic tub. The experts recommend using protective gear like a face mask and gloves to avoid any harm to your skin or lungs while completing this work.
In addition to covering the floor with newspaper to catch any paint that might fall, you should use masking tape to protect the sink's faucets and plug holes from the paint.
2. Before You Start
The key to success in home renovation chores is planning. Make sure you carefully read all directions and get professional assistance if required. You should cover the floor of your workspace with drop cloths.
Doing this will shield you from paint splashes and spills while also protecting the floor surfaces. Be careful when using ladders to prevent accidents like falling or slipping. It might be beneficial to use specialized paint while painting a mobile home's plastic bathtub.
3. Dry the Tub
Now that you've gathered the supplies and are ready for the DIY, ensure your bathtub is fully dry before you begin your new adventure. Any dampness on the surface should be avoided.
We want to create a tidy, dry environment. Refrain from drying the tub with a towel completely. You can't do any kind of work over a wet bathtub, so be sure to dry yours out.
4. Sand the Tub Before Painting
Before painting the tub, it would be beneficial to sand it. You should have the right kind of sandpaper in your restoration kit for preparing the surface. Sandpaper with 120 grit would work quite fine if you didn't get a refinishing kit. 
Sanding the surface gives the paint a good feeling to stick to. We understand it gets hard when sanding a giant bathtub, but trust us, this is the key. Therefore, we advise you to recognize all areas to save yourself from uneven paint.
5. Use Enamel Paints for Bathtubs
Enamel paints are the best option for painting plastic tubs since they dry quickly and give lasting results. They also aid in stopping the growth of surface rust. And are pretty practical because they can be easily washed with water.
Using high-quality paint when painting your mobile home's plastic bathtub is important. For the greatest effects, always pick enamel paint.
The gloss level of enamel paints—which varies from matte to high gloss—is used to classify them. Let the initial coat of paint dry before giving it a quick sanding if you wish to add another coat. Otherwise, wait until the initial coat has fully dried before putting anything back in the tub, such as shampoo bottles.
6. Start Painting!
Here are a few simple techniques for painting the plastic bathtub in your home:
Before you begin, make sure soap scum, hair, and other dust are not present in the surrounding areas of the tub.
Remove any oil or dirt that could affect your paintwork by thoroughly cleaning the entire surface with a mild cleanser.
Apply a thick layer of primer and wait for it to dry after clearing away all loose debris.
Apply two coats of premium enamel paint to complete. And there you have it—a brand-new bathtub!
However, here's a quick tip for you, always test your paints on a small area before painting an entire surface. Despite the lack of precision, you may achieve beautiful, long-lasting results by carefully following the directions when painting plastic tubs.
The nicest thing about this project is that anyone can have a professional paint job. Although hiring a painter could exceed your budget, doing it yourself will save you money.
Can a Plastic Bathtub Be Resurfaced?
Resurfacing a bathtub is among the most well-liked DIY home improvement jobs. The rationale for this is simple to comprehend because paint can modernize the look of your bathroom while also preventing surface damage, reducing the spread of mould and mildew, and giving you confidence that it will survive for years to come.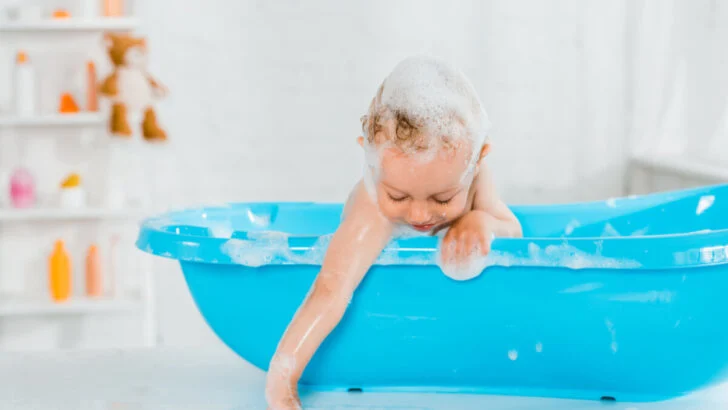 With the appropriate technique, a plastic bathtub that has been resurfaced might appear brand new after just a few applications.
Plastic surfaces must be removed because they are porous before painting. It will only work to sand the current material down.
Use a plastic epoxy remover or a chemical stripper appropriate for bathtubs to ensure that your paint adheres properly. You can get these at your neighborhood hardware or home improvement store.
Once the previous surface has been eliminated, it's time to apply the primer coat. Utilize a top-notch primer made for plastic surfaces.
Final Words on Painting a Plastic Bathtub
Fortunately, a plastic tub can be painted. Many people have discovered that painting plastic bathtubs can help give old bathtubs a new lease on life. And the bathroom will look brand new when you use this method to cover up the existing stains.
However, before beginning, the surface must be thoroughly cleaned and sanded before applying primer, so take care to do each step correctly. Paint the tub evenly and let it cure completely before using it.