Crown molding has been around for centuries and it will continue to be a touch of elegance for centuries to come. It is not going out of style.
However some people have a preference for it while others will never notice it until it's not there.
Let's dig into what is crown molding, the styles, and which rooms it will add the most value in.
What is Crown Molding?
Crown molding is a decorative accent installed between the edge of the ceiling and the wall.
It is most often made of wood but can also be made from plaster or even polyurethane or foam.
Why do some new construction homes not have crown molding?
Crown molding is an upgrade. It is more expensive to install due to additional material and labor costs.
Most tract home builders will not include crown molding unless you add it to the budget. For this reason, you may start to think it is going out of style.
I believe crown molding will never go out of style, however the style may change over time as our design preferences evolve. For example, in the past it was very common to have elaborate moldings in almost every room. Think of touring a historic home.
In today's world, modern and farmhouse homes are increasing in popularity. This style leads to more simple, less ornate, versions of molding. They are not gone, just refined.
As the decades pass, molding designs will continue to evolve with the architecture.
Should I include moldings in my home?
If you have the budget, then YES! Adding crown moldings will add value to your home. There are many styles to choose from. Make sure what you select matches the style of your home.
If you cannot afford crown molding now, don't sweat it. It can be added later on.
Maybe you only do 1 or 2 rooms now and then come back and add a few more rooms 5-10 years down the road. It is very easy to add later because it will attach to your already existing walls.
To learn more about how crown molding affects home value, make sure to take a look at our article on the topic here.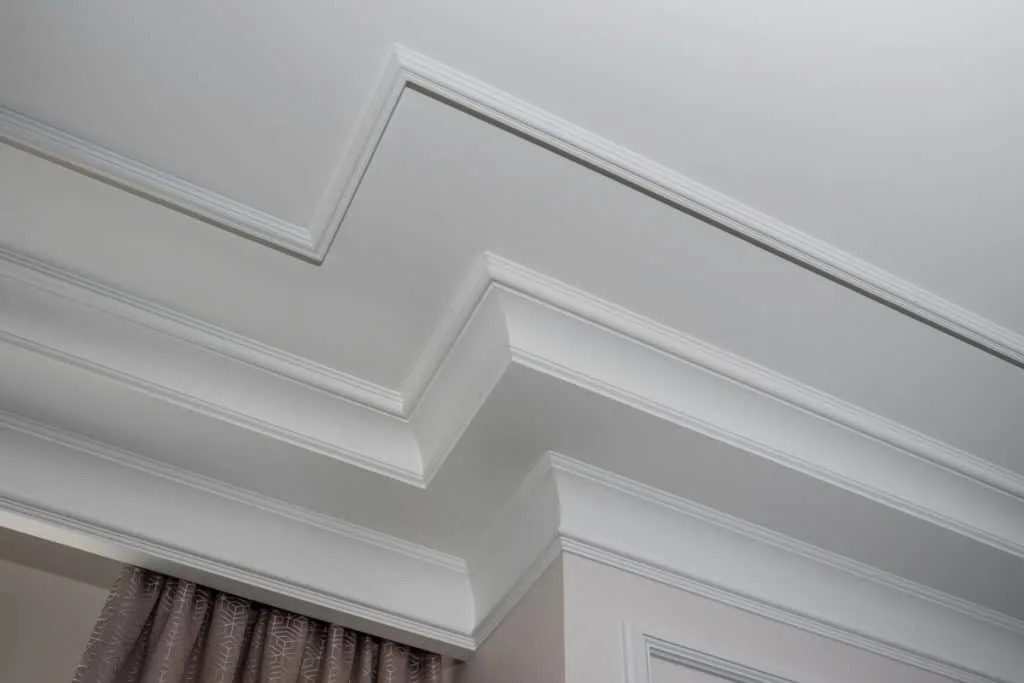 What rooms should have crown molding?
Deciding which rooms should have crown molding is a personal preference. I have never toured a house and criticised it for having too much molding, but I have toured a home a criticised it for not having any molding!
Molding is seen as an upgrade. It costs extra in material and labor to have it crafted, installed, and painted. It can turn a regular square room into a comfy, elegant space.
If you can't have crown molding in every room in your house, which rooms should you prioritize?
The Foyer. If you have an open foyer crown molding can add an extra pizazz for when your guests first enter your home.
Formal Dinning and/or Formal Living room. If you have a room like this in your home, it will never hurt to add it here.
Kitchen. Applying crown molding above cabinets is a simple way to make your kitchen appear larger. It will give the appearance of your cabinets extending all the way up to the ceiling.
Master bedroom. Any upgrades in the master suite area will add value to your home.
Master bathroom. Continue moldings from the master bedroom right on into the bathroom.
Home Study/Office. Jazz up your work area with some crown molding.
Common Styles of Crown Molding
There are so many different styles and types of moldings around today. You can be as basic or as intricate as you wish!
Sometimes you may not even know you are looking at molding because it is such a common feature in many homes. Below are some of the most common styles of molding.
Cove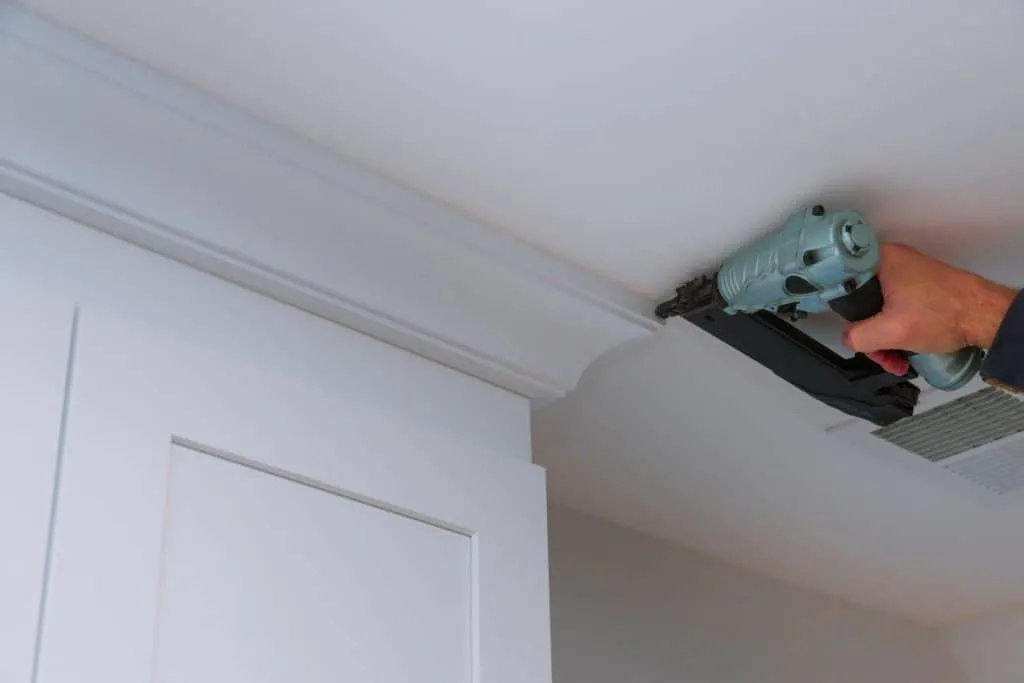 Cove is one of the less ornate versions of crown molding which makes it great for almost any home.
Cove molding gets its name from its concave shape. Its primary feature is a smooth concave edge.
It is best used at the ceiling line and on stairs.
Dentil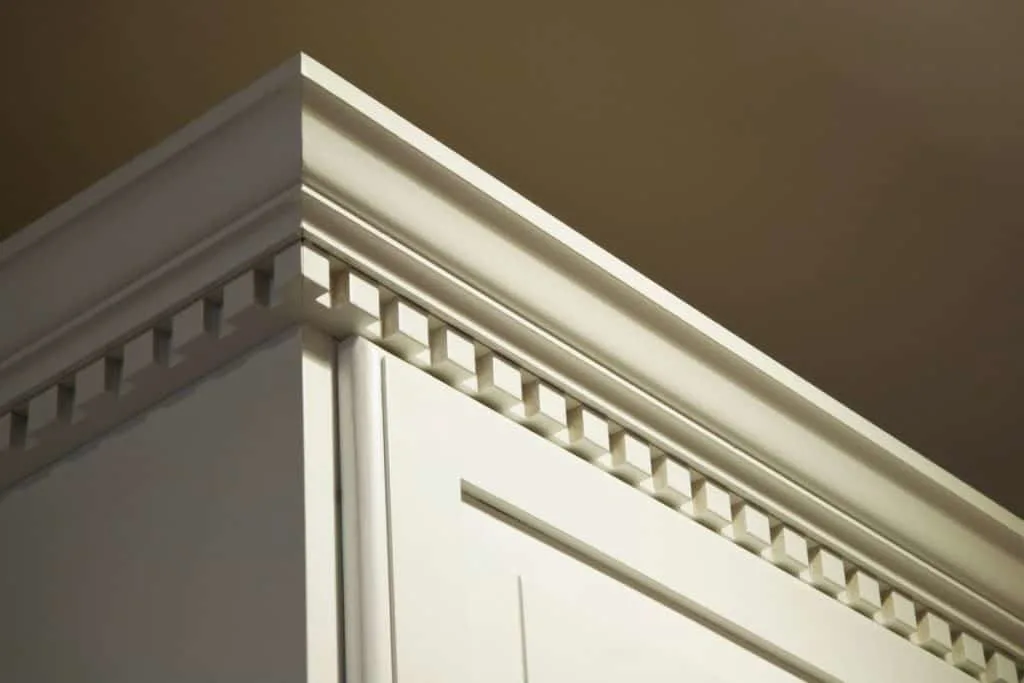 Don't worry we are not talking about a trip to the dentist. Dentil style moldings are characterized by evenly spaced blocks in a repeating pattern. They get their name because they resemble teeth.
This type of molding is more decorative and is often found in common rooms in historic homes or on the exterior of historic buildings. It can also be a great feature in southern style homes.
Egg-and-Dart
Egg-and-dart is another decorative molding that features oval shapes (eggs) between two V's (darts). It can easily be mixed with other styles for a more ornate look.
The picture below includes Beads, Cove, and Egg moldings.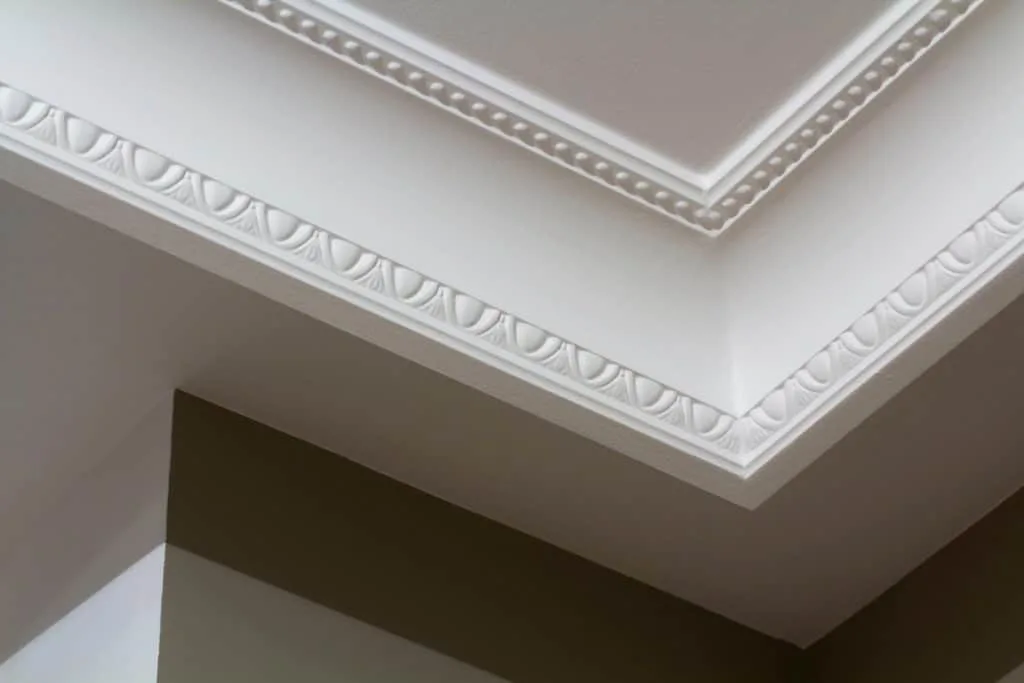 Bead / Pearl
Bead and Pearl moldings are similar yet two distinct types of molding. They both include a repeating row of spheres on the molding.
Since this design is often simple, it is common to pair the bead pattern with other types of molding like cave and egg-and-dart.
This type of crown molding pairs nicely with dinning rooms that also have chair rail moldings.
Other Types of Molding
Up until now we have covered the most common types of crown molding, but there are other types of molding that are commonly found in the home.
These other types include baseboards, chair rails, picture rails, and casings.
Baseboards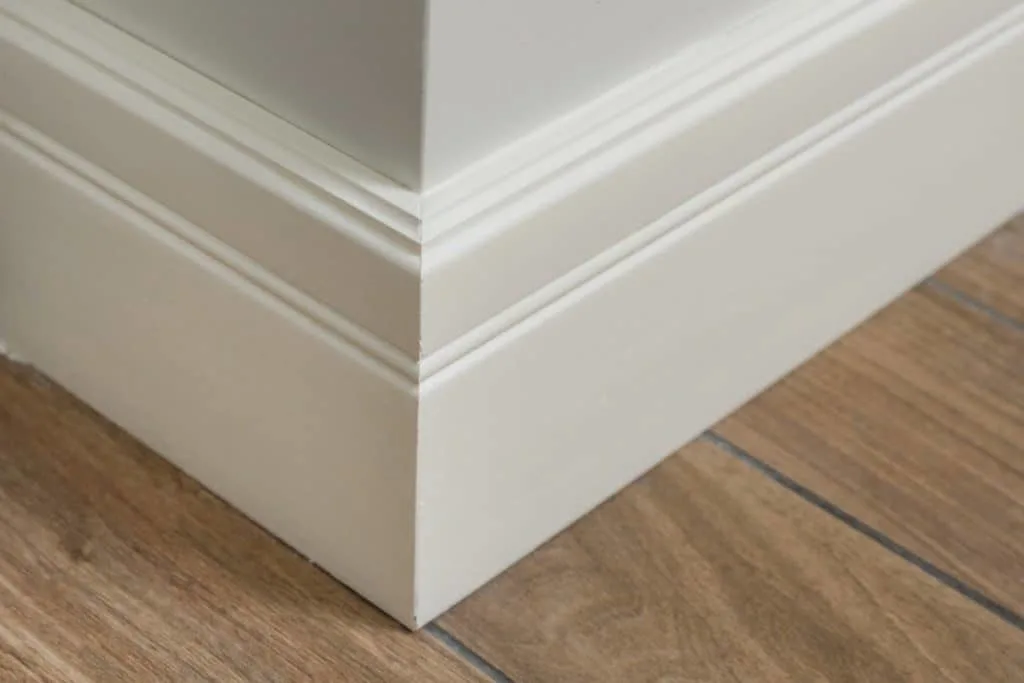 Baseboards are narrow boards that are fixed along the base of an interior wall. Unlike most other moldings, baseboards are not only visually pleasing, they are also very functional.
Baseboards serve multiple functions. They protect the drywall from being damaged by feet, act as a catch all for dirt and dust, and they cover the seams of flooring like carpet, tile, or hardwood.
Baseboards also have a spectrum of quality. Cheaper baseboards tend to be shorter (around 3 inches) and not have any detail on them. While more expensive baseboards can be up to 12 inches and have elaborate designs.
Baseboards should be as tall as the crown moldings to maintain visual balance within the room. The more height on the moldings, the more of a luxurious, formal feel they give off.
Traditional baseboard styles:
Clam shell: Clam Shell baseboards are normally 3 inches tall. This is your most basic baseboard. It has a square bottom that gradually rounds out to meet the wall. Thats where the name comes from, it looks like half a clam shell.
Classic: Classic baseboards are typically 4 to 8 inches and are rectangular at the top and bottom. Think pointy edges.
Single Piece: Single piece baseboards are exactly what you think. One piece with a design along the top edge.
Three Piece: This kind of baseboard uses the Classic style baseboard as a starting point and then builds on top of it. A small clam shell may be attached at the floor to give a rounded element, and then a detailed piece is attached above for added height and design. This is the most expensive option due to the increased labor involved.
Chair Rail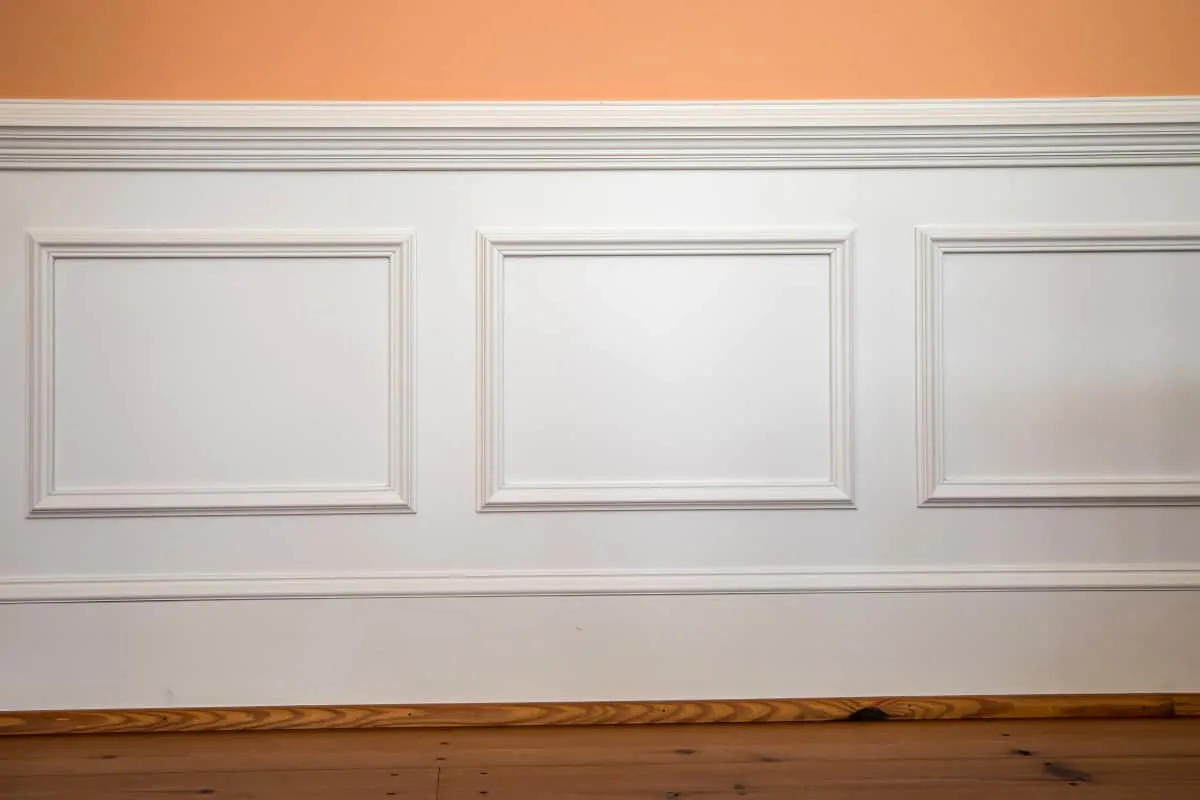 Chair rail molding typically goes have way up a wall and continues around the whole room. It can stand alone or is often accompanied with wainscoting.
Wainscoting is any wood paneling in a room that is repetitive in nature. It most commonly falls below the chair rail and above the baseboard.
Chair rail molding looks great in formal dining rooms, foyers, and studys. You may also find it in open stairwells.
Picture Rail
Similar to a chair rail, a picture rail is the same thing only higher on the wall. where a chair rail is in the middle of the wall, a picture rails falls 3/4ths up the wall.
It gets its name from the height at which photos are normally hung!
Picture rail moldings are very common in dining rooms and studys. They can also serve as a feature wall in bedrooms.
Picture rails can also frame decorative wainscoting, shiplap, or other fun wood designs.
Casing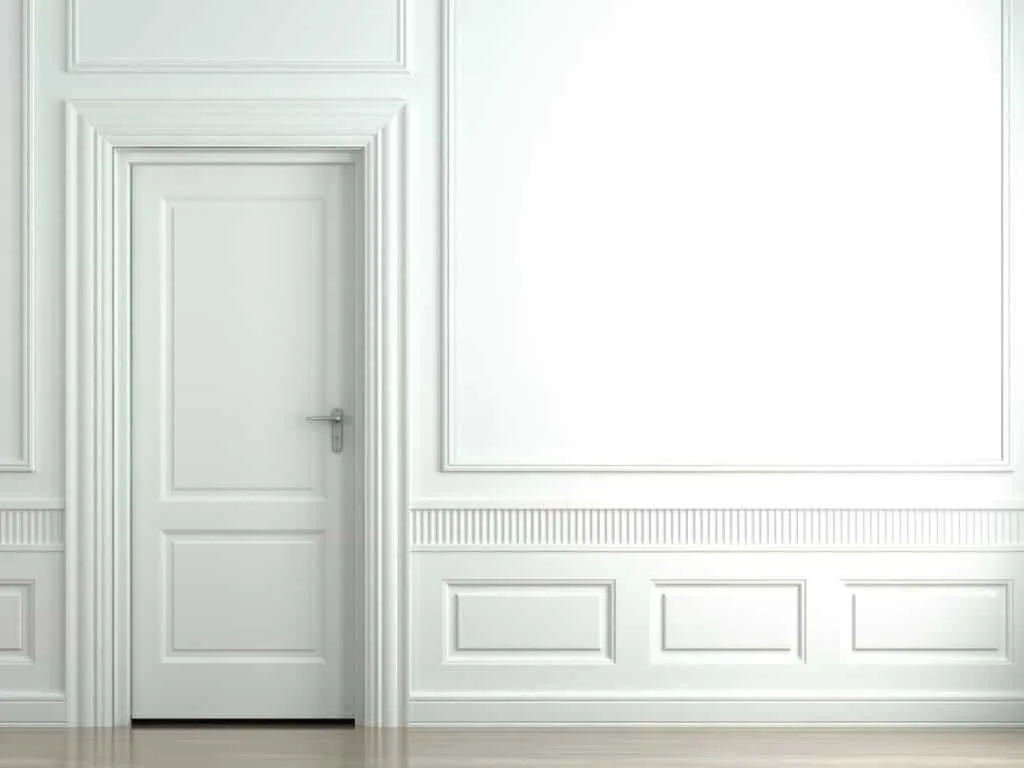 Casings can be found in just about every room in some homes. casings can be around doors, windows, or any built in feature in a home.
Casings look great in every room. They should complement your crown molding and baseboards. However, you can have casings without having crown moldings.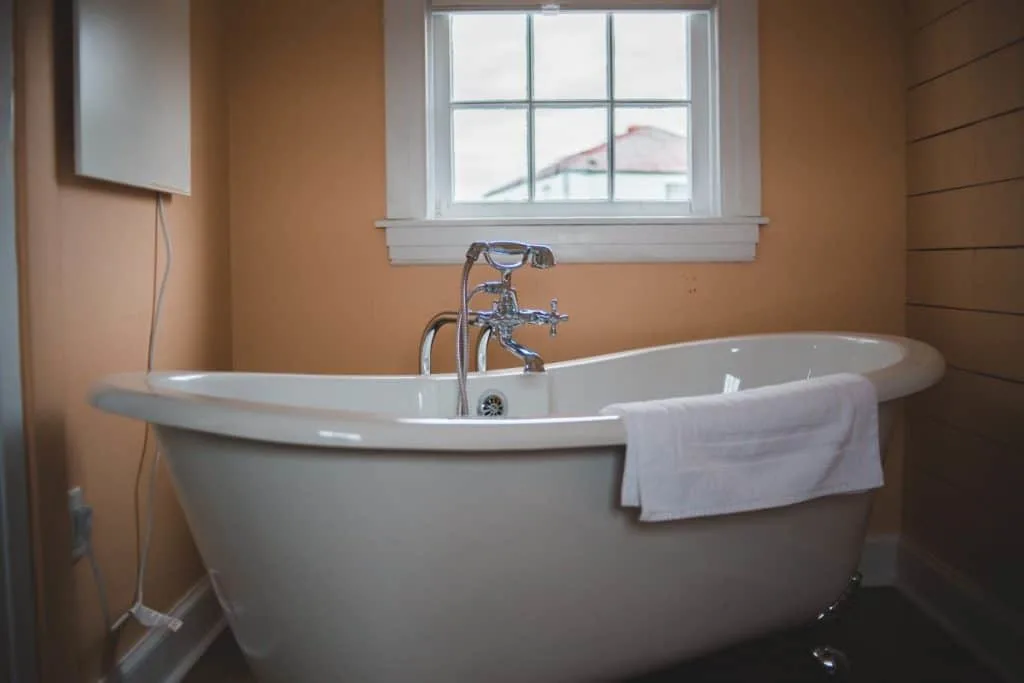 Conclusions
Crown moldings and moldings in all forms will not go out of style. They add a level of sophistication to any room in your house.
They are typically an upcharge so make sure you account for that in your home building budget. If you cannot install them during the original build, they can be installed at a later date.
At the end of the day, it is completely up to you if you like or dislike crown molding. Install as much or as little as you desire.
Just make sure the room is visually balanced with how much you install. Extremely ornate 12 inch crown moldings paired with 3 inch clam shell baseboards may not read well.