Buying a home is a big investment and there are a lot of options available to today's homebuyer. Should purchasing a tract home be a consideration?
If the builder has a solid reputation and the location is good then it can be a great purchase. Let's discuss the pros and cons to help you decide for yourself!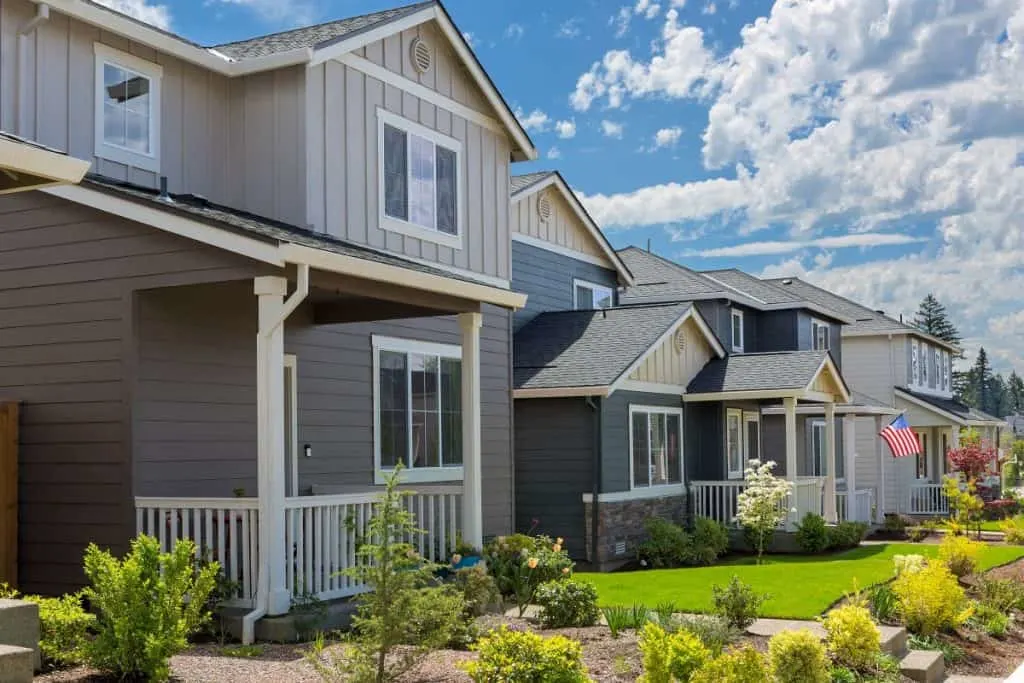 What is a Tract Home
A tract home, also known as a cookie-cutter home, is a house located within a development in which many (hundreds) of similar homes are built on a tract of land that is divided into many individual small lots.
What's the difference between Custom Homes, Tract Homes, and Spec Homes?
As mentioned above, Tract homes are houses located in planned, subdivided developments. Each development may offer a choice of 3-5 floor plans that can be built on a single lot.
Tract homebuilders may be local to your area or part of a national corporation. Three popular national tract homebuilder companies are KB Home, Lennar, and Toll Brothers.
Tract homes can be built quickly but you will not have as many options to customize as you would in a custom home. You may be able to select your finishes but any changes to the overall floor plans could be instantly rejected or very costly to make.
You also may get to select which lot your tract home will go on if you are purchasing during the build process. We'll talk more about this in a few minutes.
1. Spec Homes
Spec homes get their name from being speculative. Homebuilders will purchase land and build a home on the property with the goal of someone purchasing after construction.
With Spec homes, you may not have any say in the layout or finishings because the house is most likely already completed and on the market.
Depending on how long the house has been on the market, you may have some negotiating benefits you wouldn't have with Tract or custom homes. Spec homes may also be more unique than tract homes since the builders can decide what house to build depending on the lay of the land.
2. Custom Homes
A Custom Home is what it sounds like, custom. The home buyer works with a home builder to build their dream home. They can come to the home builder with a piece of land that they already own or work with the home buyer to find land that will work for them.
Custom homes are typically the most expensive because you are starting from scratch. You will need to have the land surveyed, floor plans developed, and all plans reviewed by structural engineers.
Every detail and finish inside the home has to be hand-selected. From paint color to door sizes, down to the types of knobs on each cabinet.
Before you talk to a sales representative…
Before you tour a tract home development's model home and meet with their sales staff, make sure you have a buyer's agent with you. It does not cost you anything to have a real estate agent represent you and it could actually save you money! who doesn't want that?
A real estate agent that has experience in dealing with tract home builders can look behind the shiny idea of a new home and help guide you through the process.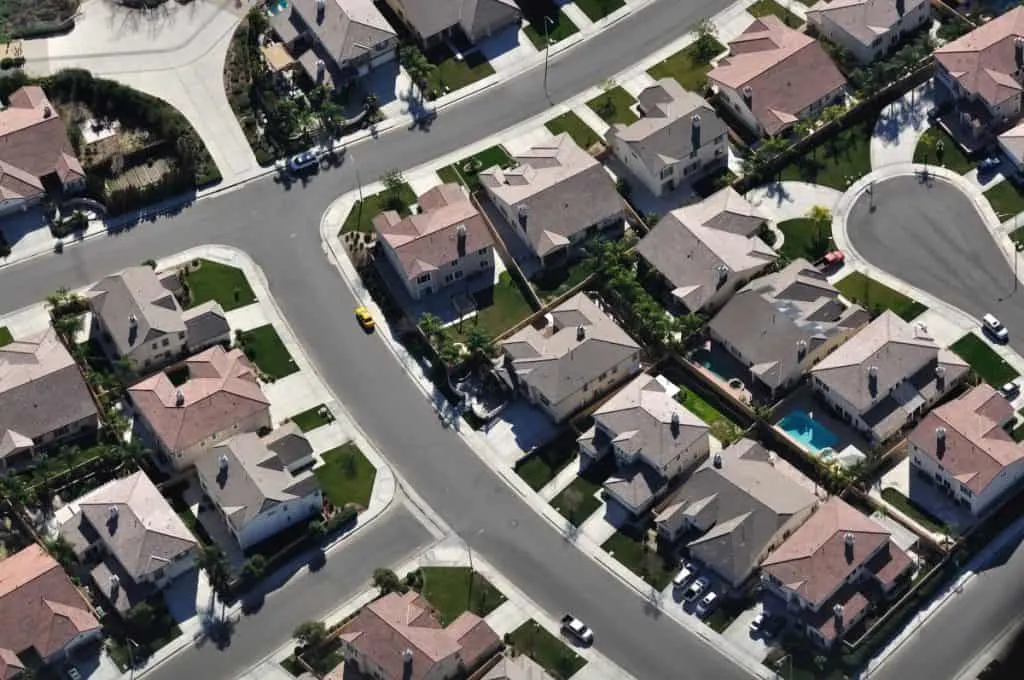 Pro's of purchasing a tract home
Purchasing a tract home could be the easiest and fastest way to own a new construction home. They are built very quickly because they have perfected the process by only focusing on a few home plans.
Cost! Purchasing a tract home can be the most cost effective path to owning a new build.
Financing can be easier to procure when buying a tract home. You can decide to go through your own financial institute or work with financier associated with your home builder.
If making design decisions gives you intense anxiety, then buying a tract home could put you at ease. There are not as many decisions to make with these types of builds and they have a design studio to help walk you through the process.
You will often get some neighborhood amenities with your property as most developments set aside land for a park, community center, pool, or walking trails.
Con's of purchasing a tract home
The advertised starting cost of the home does not include the cost of the land! I'll say that again for those in the back. If the flag outside the neighborhood advertises that homes start at $400,000, this will be the starting price of construction without the cost of the land.
Lots are priced based on location and view. The more premium lots can be hundreds of thousands more than less premium lots. This means that you could build the exact same house as your neighbor but you could spend tens to hundreds of thousands more than they did based on location. This could haunt you during resale.
Resale can be competitive. You're house looks like all of your neighbor's house so if multiple houses are for sale at the same time there is a lot of competition. Also, If new houses are still being built when you are selling your house, you are competing with all of the new houses on top of the other houses for sale.
There is an upcharge for everything! When you select the floorplan you want to build, it will come with standard features. Each change will cost you a pretty penny.
The standard features that come with a tract home may be lower quality than you may like. For example, the standard cabinets may be no better than what you can find on the shelf at a home depot.
The upgrades you pay for during construction may not carry over to resale price.
If you are one of the first to purchase in a new development, you may be surrounded by construction for many years to come. Be sure to understand what their overall development plan is.
Beware of the model home
You will most likely always love the model home. Why? because it will include just about every upgrade imaginable.
Tour a model home with an open mind and a true understanding of your budget. Focus on the basics. Pay attention to the room layouts and the feel of the home. Don't get caught up in paint colors, accent walls, and countertops. These can all be changed.
If you find a model that you love, take a tour with the sales rep (and your realtor) so they can help show you what is standard vs an upgrade. You may need to decide what you can live with now and what you can upgrade later.
Is buying a tract home bad?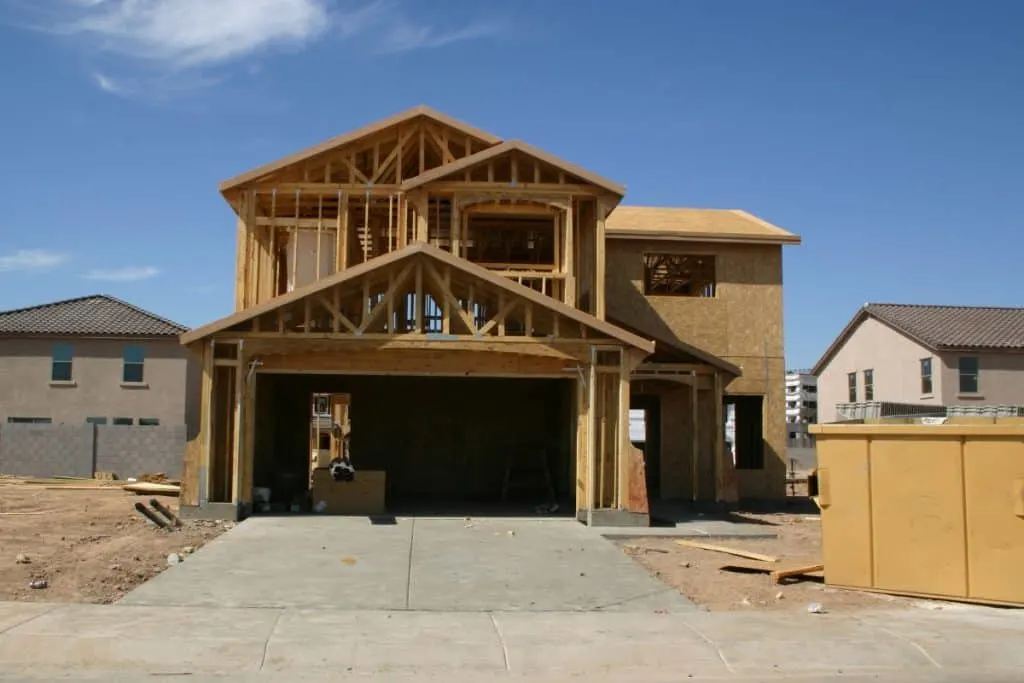 No, there is nothing wrong with purchasing a tract home if it meets your needs. They are well built with established, licensed contractors.
Everyone starts their home buying journey somewhere and an established tract development can be a great place to raise a family. It can also be a great starter home because they are affordable, hold their value, and can help you build equity.
How to decide which tract community is right for you?
So you decided that you're going to buy a tract home. How will you decide which one is right for you?
In most metropolitan cities there can be hundreds of tract home developments. You will want to make sure you select the one that will meet the needs of your family.
Here are a few ways to help you make that important decision.
Drive through the community. Sounds simple enough. You'll want to look for the traffic volume. Are there speed bumps? How are the mailboxes set up? Can you see yourself there.
Talk with the neighbors. Go for a walk and ask the locals how they enjoy living there. You can learn a lot by mingling with the locals.
View the amenities, or lack there of. Do you need a community pool? Do you want an open field for your dog to run? Take a look at what is around you.
Is there a view? Do certain lots have a view and others don't? What is the cost of having a view versus not having a view?
What is the traffic pattern around the neighborhood. Is it near a loud and busy intersections? Is there commercial space directly behind the development? Make sure you ask to see the completed development plans. You may think you have an end lot but it could be the end of that phase of build.
Frequently Asked Questions (FAQs)
Are tract homes bad?
No, there is nothing wrong with purchasing a tract home if it meets your needs. Most importantly, these homes are well built with established, licensed contractors.
Is it track homes or tract homes?
Although the pronunciation of these words is similar, the correct term for referring to this style of housing development is "tract".
How does a tract home differ from a custom house?
Tract homes offer very few customization opportunities as developers are able to reduce their costs by building similar homes. By comparison, a custom home allows for virtually unlimited choice with regard to style, color, fixtures, etc…
Conclusion
Tract homes are homes built within a pre-determined development. They can be more cost-effective and quicker to build than custom or spec homes.
There is nothing wrong with purchasing a tract home, but you will want to understand the pros and cons of building and make sure that the community is a right fit for your lifestyle.
Related Posts