You have selected a home builder, signed an initial contract and officially entered the design phase. What exactly does this mean? What is included in the Design Phase?
Let's walk through everything you can expect to happen before the first shovel is placed in the ground.
The Design Phase
There are at least two phases that take place during a custom home build. The design phase and the construction phase.
There can be more depending on your builder's preferences however these two will be included in all plans even if they are named something slightly different.
The design phase starts as soon as you agree to work with a home builder and continues until you are ready to start moving dirt on your lot. If you haven't locked down a builder yet, make sure to take a look at our article here for finding the perfect one.
What is included in the design phase?
The design phase includes just what you might think, the complete design of your home. When you complete this phase you will be ready to start construction. Meaning you will have all plans, permits, and approvals. Lets break this down a little.
Part 1: Contract and Fees to begin design phase.
Before you enter the design phase officially you will most likely have to sign a contract that states you want a home builder to start work on designing your home.
This often includes a down payment of some amount. Each builder is different so make sure to discuss what this payment is and what it includes before signing anything.
The payment may seem strange because they haven't done any work however this payment is so that they can work on your behalf. The cost is normally non-refundable but is considered your first payment towards the overall construction build.
The builder will use these funds to schedule surveys, gather environmental reports, develop blue prints with the architect, and submit any necessary county or city permits.
If at the end of the design phase, you decide not to move forward with construction then you can walk away with your reports and blue prints and the builder has been compensated for work completed.
Part 2: The Surveys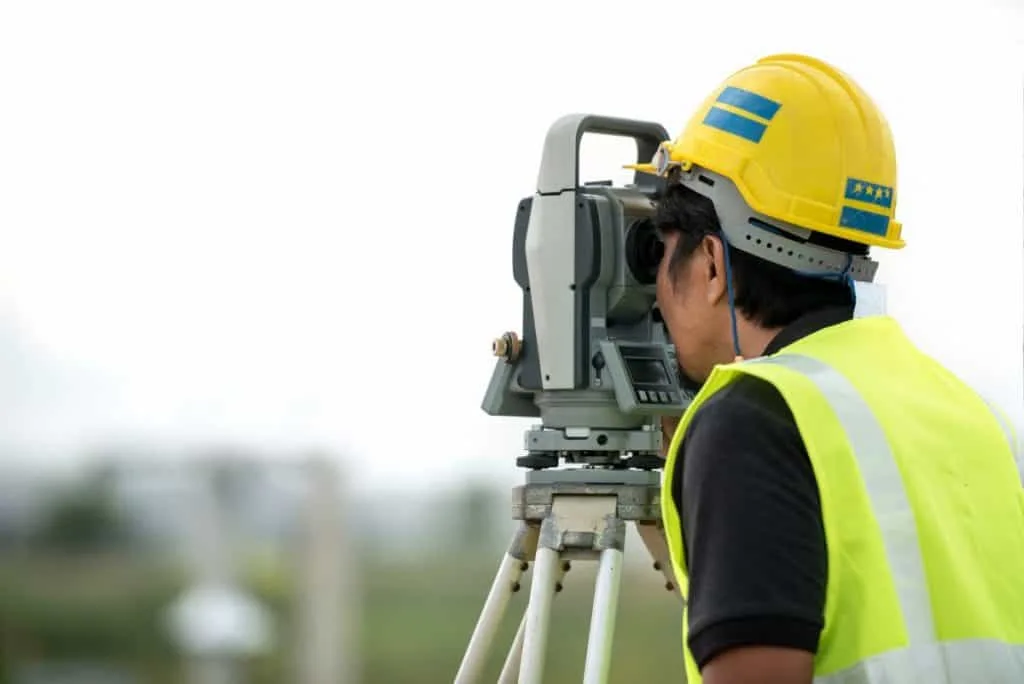 Before any blueprints can be created, the builder and architect will need to understand your lot, literally, from the inside out. There any many different kinds of surveys that your individual lot may or may not need. The most common are detailed below.
Boundary Survey– As it sounds, this is a map of your property's boundary. The surveyor will map out the official boundary and map out the lines of the property. They will also place a marker in each corner of the lot so it can be seen easily.
These surveys are often 2D and can be great to have on hand in case any neighbor conflicts arise down the road.
Topographical Survey: This type of survey focuses on the natural and man-made features of your land. This can include the elevation or slope of the property or any existing features like trees, fences, creeks, boulders, even existing buildings.
This survey will be very important when designing the back and sides of your home.
Foundation Survey: This survey is completed to ensure the foundation has been built and poured as outlined by the site plan. It may be completed at the start of digging the foundation and then reviewed after the foundation is presumed completed.
Other Surveys: Depending on your the location of your land you may need other surveys. These may include surveys to track how water flows to or from your property. If you are on a shoreline, they may map out where the waterline hits your property's boundaries.
Mortgage surveys could also be required from your financial or title company. These surveys check that everything is up to code and that no additional structure is on your property.
Check with your home builder or a local surveyor to see exactly what will be required for your individual needs. Each city may have different requirements for their permit process.
Part 3: The Blueprints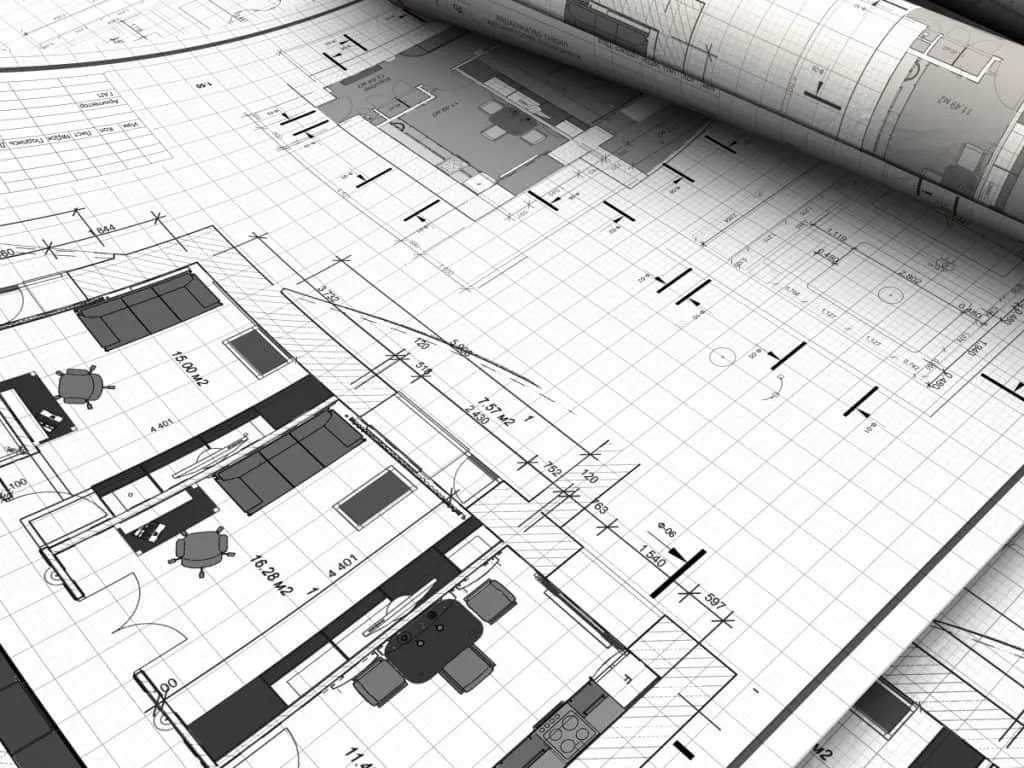 For a true custom home you will begin to meet with your home builder and an architect. This meeting should take place on your lot at first but may move to an office after the first meeting. Sometimes they will even have a survey for you to complete asking you what you are looking for in your home.
The questions vary from how many rooms you need, the size of those rooms, and the finishes you would like in those rooms. The architect will take this information and transform it into a blueprint for your 1st review.
You will get to review the plans many times, providing guidance and feedback on what you like or what you would like to change. This will continue until you have agreed that the layout is exactly how you envisioned your dream home.
Once the layout is confirmed, your architect will start designing the elevations of your home. This means what the front, back and sides of your house look like. The roofline will be designed, and he materials on the outside of your hose will be selected.
A structural engineer will be brought in to confirm that the frame and beams of your home will support the layout. They will also help plan for how the foundation will be set.
This is a large chunk of the design of your home and could take a few months to have everything completed and tied up with a bow. This is not the time to rush through anything.
Any changes after you have set plans could be costly in terms of extra build time and money out of your pocket!
Part 4: Lot Construction Staking
Now that your site plan is completed your plan will move from paper to the dirt.
No construction will start yet, but the footprint of your build will be staked out completely. Lot staking is also called a Site Layout Survey.
Construction staking takes your plans from paper and they are interpreted on your lot. Stakes are placed on each corner of the proposed build to mark the full structure.
Part 5: Interior Design Selections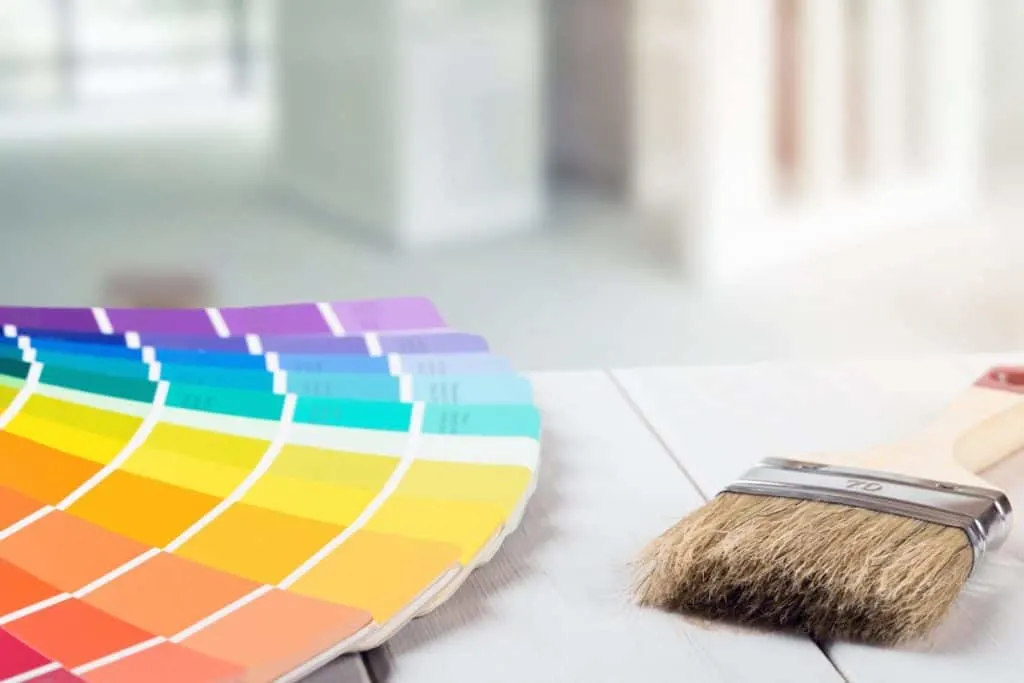 This can either be the most fun part or the most daunting part depending on your personality. During this step everything in your home is selected.
The thoroughness of selections will depend on your builder. Some will allow certain decisions to be made later but others what every item picked out up front.
Why?
Because this helps narrow down your overall construction cost!
Examples of selections you may make:
Interior Paint Colors
Exterior Paint Colors
Flooring (Hardwood, Tile, carpet)
Countertops
Appliances
Cabinets
Bathroom Tiles
Vanities
Lighting Fixtures
Door Styles
Hardware
Plumbing Fixtures
Garage Doors
Roof Material
Don't worry, you wont have to make all of these decisions alone. Most builders have a designer assigned to assist.
Part 6: Permits and HOA Approvals
The final step before construction can begin involves using all of the site plans to get permits and approvals to move forward.
The types of permits you will need will depend entirely on your state, city, or county's codes. Your builder should have reviewed what would be needed in order to begin the construction process.
In addition to any city or county permits, you may need to get design approval from your neighborhood's home owners association (HOA).
HOA's will have agreed upon design guidelines that should be followed when developing your site plans. These guidelines could include everything from the material used on the exterior of your home to the total finished square footage your home should have.
Make sure you fully review these guidelines and understand the review process early on in the design phase. You won't want to waste time designing a home just to find out it doesn't meet HOA guidelines.
In Conclusion
The design phase is crucial in the overall custom home process. Make sure you have discussions with your home builder on what will and wont be included in this phase.
Be prepared to ask questions and make some firm decisions. At the end of this phase you will know exactly how your dream home will look! Bring on the construction phase!
Before you go, make sure to take a look at my complete article on A Custom Home Construction Timeline.