Buying a plot of vacant land sounds like it should be a piece of cake, however there are a few considerations you will want to make before you close the deal.
Questions to ask when buying land to build a house
Before you sign on the dotted line, make sure you have considered these questions.
What type of land is this zoned for? Is the property you are looking at zoned for residential or commercial building? what is the neighboring land zoned for? You won't want to build a house next to a planned Walmart.

Is there an HOA? If you are purchasing land within an existing neighborhood you will want to understand what the HOA rules are. Are their specific design guidelines you have to follow? Do they allow any builders or do you have to use an HOA preferred builder? What is your HOA monthly payment when the land is vacant versus when your home is complete? All of these rules can be reviewed while you are under contract before you close.

Does your land fall in City Limits or County Limits? Some addresses may say a city name but actually fall outside of city limits and all permits would come from the county. Make sure you know exactly where on the map your land falls.

Are utilities available at your site? Does your land have access to electricity, gas, water, and sewage? If not, what is the added cost of getting connected? Would you need a septic plan? Do you need to dig a well? All of these items could add up quickly if you are not prepared.

Is there any restriction that would prevent you from doing any building on the land? This is rare but it could be a very big miss if you don't consider it. For example, is this land habitat of an endangered species that is protected by the state or town? Is there an environmental reason that would prevent buildings like marshland, sinkholes or a heavy flood zone? make sure you do your due diligence!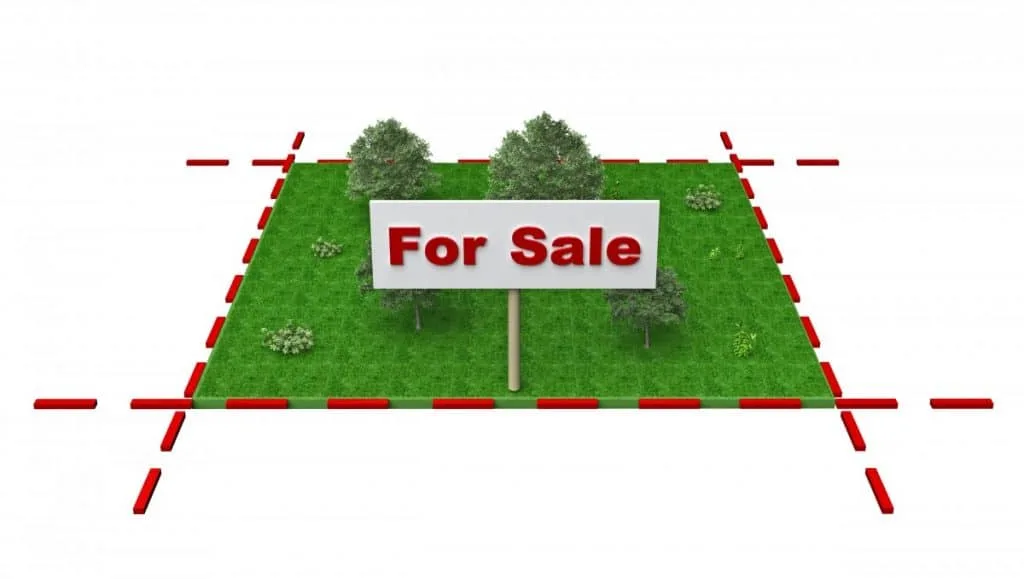 How do you know if you can build on land?
You will want to contact your county or city zoning department to confirm what type of land the area is zoned for.
You will be able to review the zoning code to get a full understanding. This is most likely needed if you buy land in an undeveloped area.
If your land is located within an existing neighborhood you will want to check with the neighborhood HOA. Not all neighborhoods have an HOA, however, if they do, you will want to review their design guidelines.
They may have restrictions on the type of house you can build, the size of the house and any features of your house.
What documents should come with the land?
When you purchase land you may not have any documents that are included in the purchase. However, you should negotiate to include a site survey at a minimum.
A basic site survey outlines the official boundary of your lot and can confirm the lot size. You will want this confirmation as peace of mind and you will need a survey if you have plans to build at a later date.
They should stake out the boundaries during this process.
If the survey is not included as part of the sale you can negotiate to have it be included. A lot of times the seller will agree to pay for the survey.
If not, you can agree to split the cost 50/50. Depending on your area a survey can cost a few hundred dollars. If you need to request a survey make sure you do it at the start of the purchase process because it could take a few weeks to schedule.
Additionally, If you are purchasing the land from people who originally planned to build but maybe ended up buying instead they may have other documents they will give you.
For example, They may have a septic plan, soil report, or proposed house plans that they can share. Most of the time when they sell the lot, they have no use for these anymore and are happy to hand them over.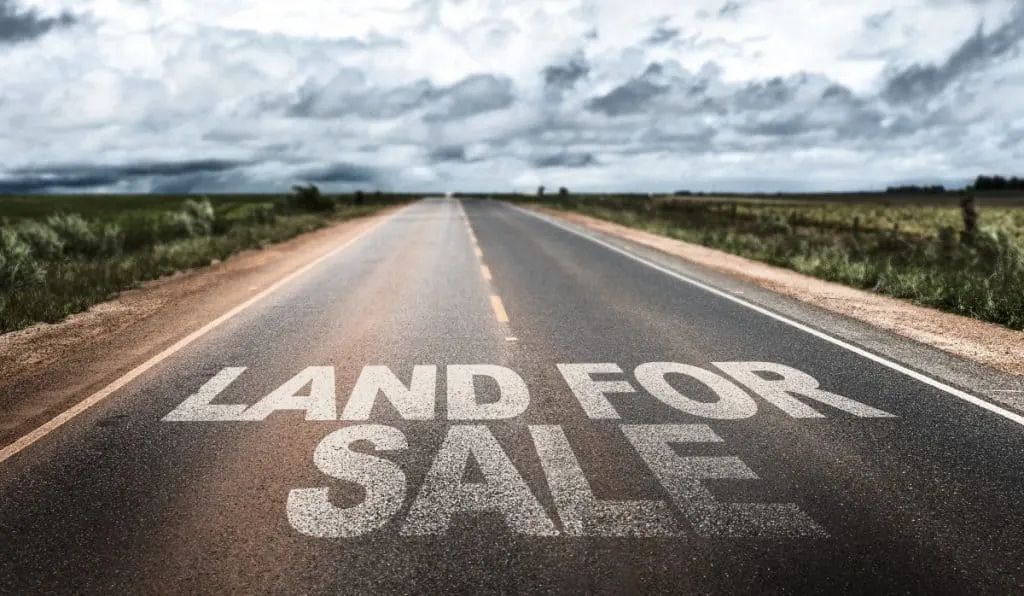 Can I buy land now and build later?
Yes, you can buy land and build later!
How much later would depend on your situation. It is often more difficult to get a land loan then if you were getting a construction loan or a mortgage on an existing home.
The reason for this is because the bank has very little collateral on a piece of vacant land. Due to this, most land loans are for only a few years and may require quite a bit more of a down payment.
Many land loans might be capped at 2 years. After that two years, you will have to either convert to a construction loan, pay off the balance, or refinance. You will want to talk to your bank to determine the full loan policy.
If you can pay for the lot without a loan you can hold the land for any amount of time before building. This is the easiest option however not everyone can pay cash for a plot of land.
Work with an experienced realtor!
It is always best to work with a realtor who specializes in vacant land sales. You may have a relationship with a realtor who sold you your past house however purchasing a home and land can be different beasts.
Make sure to ask them if they have sold land before. If they haven't, see if they can refer you to a team member or friend who has.
If they refer you to another realtor they could request a referral fee and still be able to profit a little from your sale even if you don't use them.
Get under contract!
Once you have completed all of your research the process will move quickly.
If your offer has been accepted there are very few inspections, if any, that can be completed on vacant land. Instead of inspections, this is when you can review HOA guidelines and request any surveys if needed.
The closing process will work just like any home sale. Congratulations the lot is yours!
Once you've got the land locked down, one of the most common steps is to start interviewing potential builders to construct your home. Make sure to take a look at our article on this topic here to make sure you get the right one for you!
Recommended Reading
Make sure to take a look at some of these other awesome resources before you go!