Every day, people are traversing the world of housing in search of better possibilities.
Knowing the essentials will help you make an informed decision, whether you're buying or selling.
Getting to know what is considered a story can help you get through many of the bargaining hassles.
Basements may be found in almost every home and come in a variety of designs and sizes, but are basements considered an actual story in the home?
Basements are not typically considered to be a story. However, if the basement is partially above ground level, certain assessors may consider it a story.
In addition, if your property is situated on hilly terrain, the walkout basement may be referred to as a full story.
It can be difficult to come up with a definitive solution. In this post, we'll go through all of the aspects that come into play so that you can get your mind straight.
Is The Basement Considered An Important Part Of The House?
Basements are viewed as an important portion of a home. This is why they are included in the house description as well.
However, this can open a door to a slew of heated debates among the purchasers and dealers regarding the basement.
Where the basement is situated above or below ground level adds to the value of the hom e.
What Makes a House Two-Storied?
When we give a definition of a two-story house, we include the floors above the ground.
If you have a ranch and basement, it will not be deemed as a two-story house.
For example, a full story is the one with 8 feet tall walls. As a result, if you have a second story with sloped walls like they have in an attic, then it is not termed a full floor.
As a result, a two-story house has completely distinguished qualities that are impossible to overlook if you look closely.
However, if you regard the basement as a floor, it will become complicated.
It is better if you stick to the old definition and count the number of floors and other factors to determine whether it is a two-story home or not.
How to Know My Basement Counts As a Story
This simple subject sparks a lot of debate among people who hold opposing viewpoints.
However, several important elements must be addressed and analyzed in order to achieve a succinct conclusion.
When it comes to listing residences, whether the basement is deemed a story or not is up to the real estate agents.
Exceptions are occasionally made, though. For example, if the house is on a slope and the cellar side is visible, the assessors may regard it as a story.
You must construct your basement completely for it to be deemed a story and the area should be habitable. So if your basement isn't a place where one can live, it is not worth considering it a story either.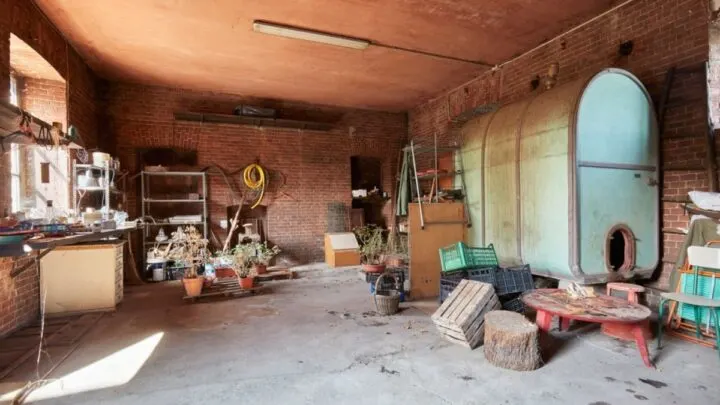 Does My Walkout Basement Count As a Story?
The walkout basement's function is to offer a path for your property if it is situated on a hillside.
In certain cases, one half of the basement is buried while the other is exposed to the outside.
Walkout basements are more widespread in rough and hilly areas than in other parts of the globe.
Because most walkout basements are designed to have windows and an entryway, the realtor might consider them to be a story.
However, before the basement can be deemed a separate story, it must be furnished and usable.
What Conditions Make a Basement Liveable Space?
If you wish to consider your basement a story, you must meet certain requirements.
If the basement space is usable and can be furnished like the rest of the house, it will be deemed a full story by many brokers.
However, in order to be designated living space, your basement must meet a number of conditions, which will be detailed below.
Your basement should satisfy minimal height standards.

To be considered habitable, the basement must be equipped with warmth and electricity.

The basement should be a comfortable environment to live in. It is essential that all of the walls and ceilings are properly finished.

As a basement can be a frigid environment, good insulation and flooring will be the greatest option for dealing with the dampness and cold.
Finally, rather than just leaving the basement empty, you can decorate it and bring life to it.
Your basement will become more livable by decorating and painting the walls.
Conclusion to Basements Being Considered a Story
Despite the fact that since most basements do not qualify as a story, they are a wonderful addition to any home.
Basements can be used for a number of purposes and will help increase the value of a property.
Furthermore, completed basements can present you and your household with a plethora of options.