Deciding between Lowe's or Home Depot for your home renovations can sometimes be like flipping a coin. There is nothing that both these industry giants lack and therefore determining which one is better can be tricky.
And for this very reason, we have decided to compare them across various factors to determine the one worthy of becoming your all-time best home improvement stop!
Lowe's vs. Home Depot: Who Has Better Prices?
Each day, the two retailers compete in terms of pricing. If we compare the total amount spent when shopping at Lowe's or Home Depot, it's virtually the same.
Since they both engage at a competitive rate, most of their prices are comparable, with the difference only within a few pennies.
The biggest price variation is typically among less common products (like plumbing, HVAC systems, and electrical items).
Lowe's vs. Home Depot: Who Has A Better Brand Selection?
You can find a bigger selection of goods at Home Depot if you simply want to browse for brands exclusive to Lowe's or Home Depot.
Here are all the categories where Home Depot's exclusive brands are available to purchase, and we'll compare them against Lowe's below.
Tools – Husky
Garage and Storage – Everbilt, HDX
Plumbing – Glacier Bay
Flooring – Traffic Master, Lifeproof
Lightning – Hampton Bay
Patio – Hampton Bay, Stylewell, Home Decorators Collection
Here are a few Lowe's exclusive brands:
Tools – Kobalt
Garage and Storage – Blue Hawk
Plumbing – Project Source, Aquasource
Flooring – none
Lightning – Portfolio, Utilitech
Patio – Garden Treasures, Allen Roth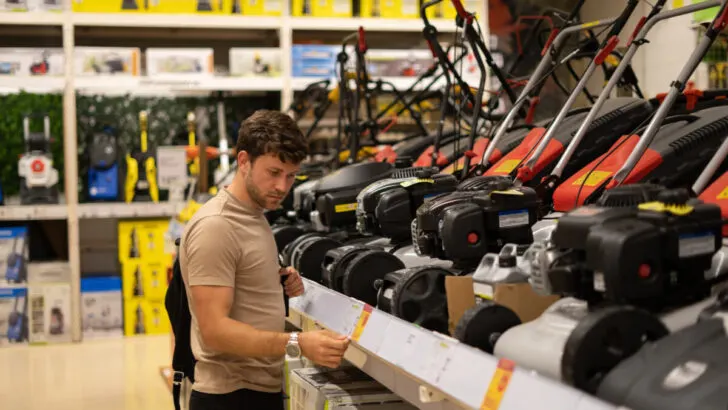 Home Depot has a better brand collection than Lowe's since it has more departments.
Lowe's vs. Home Depot: Who Has More Locations?
About thirty more years have passed since Lowe's first opened its doors than have passed since Home Depot.
Home Depot operates approximately 2,284 retail locations across North America, whereas Lowe's has approximately 2,370.
Additionally, in comparison to Home Depot stores, Lowe's locations often offer a few extra square feet of usable space. 
However, at the New York locations of both stores, we discovered that the Home Depot was substantially larger than Lowe's by an entire floor.
Lowe's vs. Home Depot: Who Has Better Rental Options?
There is an obvious victor when comparing Lowe's truck rentals versus Home Depot offers. You can rent the Load N' Go truck from Home Depot for $19 for 75 minutes or $129 for the entire day.
You may rent the pickup truck from Lowe's for $19 for 90 minutes, or $89 for the entire day.
If you have a moving project that will take the whole day and wish to save $40, you should go with the truck from Lowe's.
That is unless there is a preference between driving a Chevrolet Silverado (which would lead you to select Lowe's) and driving a Ford F-250 (which would lead you to choose Home Depot).
When deciding between Lowe's and Home Depot tool rental, the most important factor is the time you will require for the rented tools.
If you only require tools for 4 hours or a day, then Lowe's and Home Depot are priced approximately the same on most equipment.
In addition, most rentals at any location need a deposit of fifty dollars. But if you want rentals for 1-4 weeks, we would suggest shopping at Lowe's.
There are few instances in which Home Depot provides more affordable prices for short- or long-term rentals, but in most cases, Lowe's is more than $100 less expensive for rentals of four weeks' duration.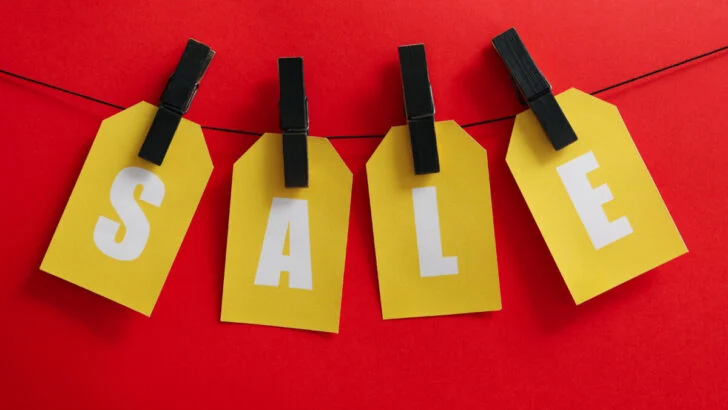 Lowe's vs. Home Depot: Who Has Better Sales?
Overall, we think that Home Depot retains a competitive edge over Lowe's for business because it has a slight edge in revenue vulnerability to overseas business, and superior sales statistics in terms of store count, revenues, sales per average transaction, and average ticket transition.
Lowe's vs. Home Depot: Who Has The Better Store Credit Card?
Lowe's credit cards are eligible for a variety of benefits, the most valuable of which is a discount of 5% off their total purchase price at any Lowe's location.
In addition, cardholders receive an additional 20% off their purchase, which can result in savings of up to $100, as well as one year of interest-free financing for the first six months on purchases of HVAC and appliances.
The incentives offered by the Home Depot credit card are, in the meantime, somewhat minimal.
New cardholders are eligible for discounts ranging from $25 off on their first transaction of $25 to $299-$50 off on their first purchase of $300-$999-$100 off their first transaction of $1,000 or more.
Lowe's vs. Home Depot: Who Provides More Free Services?
Both Home Depot and Lowe's provide a variety of free services, including free paint shaking when you buy paint, free battery disposal, and free timber cutting.
However, if you buy more than $599 worth of carpet from Home Depot, you can get free carpet installation. 
This service covers the removal and disposal of your old carpet, the shifting of your furniture, and the carpeting of your stairs.
On the other side, you will have to pay extra money at Lowe's for the padding underneath the carpet.
Lowe's vs. Home Depot: Who Has Cheaper Shipping?
Lowe's will provide free shipping on your order if you spend at least $45. If you live within 75 miles of a Lowe's, the company will deliver significant appliances to your home at no additional cost.
They will also dispose of your previous equipment for you.
When you spend more than $45 at Home Depot, you'll qualify for free two-day shipping on all your orders.
In addition, Home Depot offers free standard delivery and installation on appliances that cost $396 or more.
Your previous home appliance won't be a problem for Home Depot; all they ask is that you turn off the power and unhook it before they get there.
Lowe's vs. Home Depot: Who Has Better Return Policies?
Return policies at Home Depot and Lowe's are virtually identical to one another in almost every regard.
You have up to ninety days to initiate a return, and none of them will charge you for the cost of shipping the item back to them if you change your mind.
Additionally, both Home Depot and Lowe's allow consumers to return perennials, plants, and shrubs that have died for up to a year after purchase.
Therefore, it boils down to insignificant details. How Home Depot recently changed its return policy to stipulate that customers must have a receipt or some kind of purchase proof to process any kind of return. In contrast, Lowe's does not demand a receipt.
At Lowe's, all you need to make a return is your government-issued ID, the original payment card, and your phone number.
If you don't have any of those, but you get along well with the cashier, you might be able to get store credit against the item's current selling price.
Lowe's vs. Home Depot: Who Has Better Military Discounts?
It makes perfect sense that Lowe's would offer a superior military discount, given that one of the company's early managers was a veteran of World War II.
Both Home Depot and Lowe's provide active military personnel and their spouses with a discount of 10% off on regular-priced merchandise at both stores.
Additionally, the discount is available to service members in-store and online at both establishments.
The most important distinction is that Home Depot places a limit of $400 per year on money that may be saved through the military discount.
On the contrary, there is no limit to the amount you can save annually at Lowe's.
Lowe's vs. Home Depot: Who Has Better Customer Service?
For as long as we remember, the text line for customer care at Lowe's has provided the customers with the quickest service and answers that have been helpful to them in all of their personal experiences with the company.
All that is required of you is to get the Lowe's app on your device and tap the "Chat" icon in the upper right corner of the screen.
After that, it's only a matter of texting, whereas Home Depot does not offer such customer services. So, Lowe's is a winner here.
Final Words on Lowe's vs. Home Depot
We're not afraid to say it: we enjoy a good challenge. The question of whether Lowe's or Home Depot is superior comes down to several different considerations.
We tried to cover every aspect of both stores to know which is better in terms of price, customer support, and a number of brands to name a few.
And we can say that Lowe's is a clear winner in this because of its impeccable branding, discounts, and customer support.