Bought something that you don't like from Home Depot? Or perhaps it was a defective product? Either way, returning a product can be a hassle especially if you aren't aware of the seller's return policies.
However, if the product was from Home Depot, then you are in luck, as their return policy is fairly uncomplicated.
Home Depot does accept returns without a receipt, but a valid identification document is required and even then, a verification system approval is a requirement for all returns.
That being said, here is everything you need to know about Home Depot's return policy without a receipt.
Can You Return An Item To Home Depot Without A Receipt?
It is not a problem to return an item without a receipt unless it's damaged or opened. If you have misplaced the receipt for your purchase, Home Depot should be able to check their system to detect your purchase.
However, as they will need to verify your identification to trace the transaction in their system, make sure to carry a government-issued picture ID with you.
Generally, every unopened or non-damaged item can be returned back until six months after the item is bought.
For items bought with Home Depot's commercial account, credit card, or their commercial revolving charge, you are allowed to return it within a year.
It is important to note that items listed in the Return Policy Exception have their own set return timeline.  
How Can You Return An Item To Home Depot?
To return an item, you can do it by either going to a store, utilizing their home pickup service, or by returning items back to the Home Depot design center.
For returning by going to the store, Home Depot would require you to give your driver's license or government-approved identification card in case you do not bring the receipts.
They would then also use a verification system for returns. Once approved, your item could be returned.
To return an item by the home pickup service, call Home Depot's customer service department at 1-800-430-3376 to return the item.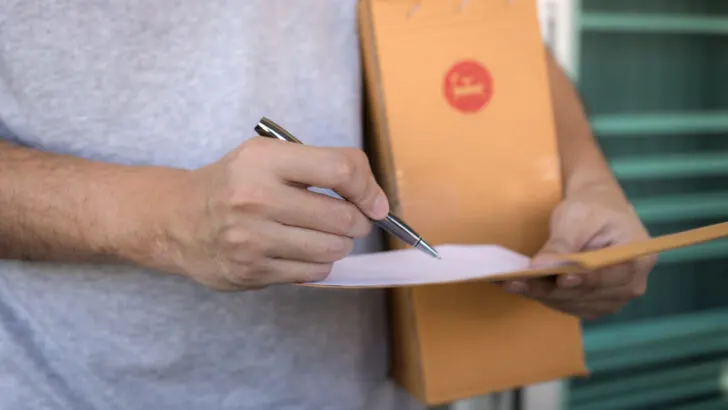 At your ease, they would plan a UPS return schedule for the items you want to return.
Products bought at the home depot design center have to be returned back to it only. They are not allowed to be returned to their warehouse stores.
Similarly, products bought at their warehouse store and on their website could not be returned at the Home Depot design center.
Can Home Depot Look Up Receipts?
Home Depot can look up receipts of your purchase and even reprint them, however, this depends on the medium the items are bought with.
If you buy items using Home Depot's revolving charge, Home Depot's credit card, or a Home Depot commercial account, then your receipts could be fetched and reprinted from the system within a year.
For items bought with a check, or credit or debit card, the receipts would be available for up to 30 days. But receipts of purchases made with credit or debit cards can also be fetched by a Home Depot associate for 90 days.
For items bought by cash, you might get store credit with The Home Depot gift card. However, these can not be reprinted as they are difficult to track.
For this reason, make sure to carry government-issued ID cards for verification.
How Can You Avoid Losing Your Home Depot Receipt?
Receipts are easy to lose and they are the most reliable source of proof when making returns.
They are also needed for your personal purchase record. For this reason, Home Depot has provided a feature on their Home Depot Pro or Pro Xtra account.
You could upload your receipts into these membership accounts in order to keep track of your receipts online. 
Simply log into your account, choose the purchase tracking option, and add your purchase receipt.
You would have to enter information such as the store number, transaction ID, receipt number, date and pre-tax amount.
This will also act as proof in case you do not have the receipt while returning an item to the store.
Does Home Depot Deny Returns?
Home Depot may not accept returns for varying reasons. Firstly, items that exceed their return time are not accepted. Generally, most items are allowed to be returned within six to 12 months.
However, there are exceptions: items such as furniture, rugs, gas-powered items, generators (not including stationary or house generators), and consumer electronics have only a 30-day return policy.
On the other hand, Items bought at the Home Depot design center have a 90-day return policy.
Other than return time, the other reason would be the section in the Terms and Conditions for various Home Depot products that specifies the circumstances that make the item unreturnable.
These circumstances would be applicable in case of major appliance returns, hazardous materials, and plants.
Major appliances for example refrigerators, washers, dishwashers, microwaves, etc. have a policy where the customer can return the product within 48 hours after possession in case of any damage or defects in the product.
After 48 hours, Home Depot would not accept any returns.
Lawnmowers, leaf blowers, and other Home Depot products that use flammable gasses or liquids cannot be returned through the postal service.
You may only exchange them at your neighborhood Home Depot.
For plants, you have three days to contact Home Depot customer support in case you receive damaged plants or trees. Any returns made after three days would not be accepted.
Final Words on Home Depot Accepting Returns
All in all, Home Depot is very flexible with its return policy and gives you ample time to return a product if you are unsatisfied with your purchase.
In case your receipts get lost, Home Depot can fetch them for proof and even reprint them from their systems.
However, transactions via cash are hard to track from the system so Home Depot requires you to bring an ID card for returns.
You should also keep the return time of the specific product in mind as they are not the same for every product and check for defects when purchasing an item.