If you're in the market for a new thermostat, the Nest E and the Nest 3 are probably on your list of options, and you are trying to decide which to choose.
In today's world of smart technology, there seems to be a device that can operate almost every aspect of our homes (and often do it better and smarter than we can!)
Thermostats or no exception and there are a number of makes and models to choose from – so many, in fact, that the choices can sometimes feel overwhelming.
Choosing between the Nest E and the Nest 3 comes down to what you can afford, how easy it is to install, the compatibility with your HVAC system, what kinds of options you want, and the ability to pair it with your smartphone.
Though both the Nest E and the Nest 3 are high-quality, easy-to-use, and eye-pleasing options, they do have some characteristics that will most likely make one rise above the other, depending on your home, your needs, and your budget.
I was recently in the market for a new thermostat and thought the whole process of researching, buying, and installing one was going to be frustrating and make me doubt my DIY capabilities.
Instead, I was pleasantly surprised by the results. Hopefully, my research can make the whole process a pleasant one for you as well.
Nest E vs. Nest 3: A Complete Guide to Help You Choose
Google's innovation just doesn't seem to stop. With a very successful line of programmable thermostats (named Nest), they have once again made a splash in our lives and found ways to help us live smarter and more efficiently.
The Nest thermostats are wifi enabled and are capable of optimizing a home or office's needs and helping us conserve energy.
The thermostat is not only programmable, but it will eventually use algorithms to learn your schedule and adjust the heat and air in your space accordingly.
The Nest E and the Nest 3 are both built on similar models with many of the same goals in mind.
But there are a handful of differences between these two thermostats that will make a difference in which one you decide to try out.
1. What Can You Afford?
One of the great things about Google products is they understand that not all of us are the same.
They know how to customize their products for different consumers, and ensure that there are options for everyone, regardless of their needs.
Clearly, one of the biggest ways we all differ is in what we can afford.
Whether your finances are tight or money is no object, Google has created two thermostats that meet people where they are financially.
Probably one of the biggest differences between the Nest E and the Nest 3 is that the Nest E is significantly less expensive than the Nest 3.
The Nest E usually retails for around $169, but many retailers will run decent sales on this model since it is an older version and doesn't have as many bells and whistles as the more sophisticated Nest 3.
Know that the stock on the Nest E is lower because it's older, so the supply and demand aspect may mean those decent sales aren't going to continue for long.
The Nest 3 typically retails for around $249 when it's not on sale. (Again, though, hunt around. You can usually find it for less, especially online.
One advantage of Nest 3 to note is that though its price is higher, it does come with a longer warranty than the Nest E. (Nest 3 has a two-year warranty, while the Nest E has a standard one-year warranty.)
Price point can be a big deal, especially considering the fact that many of us are in the market for a smart thermostat because we are trying to cut our heating and cooling costs.
Knowing that the Nest E is less expensive than the Nest 3 is a good place to start when trying to decide which unit is best for you.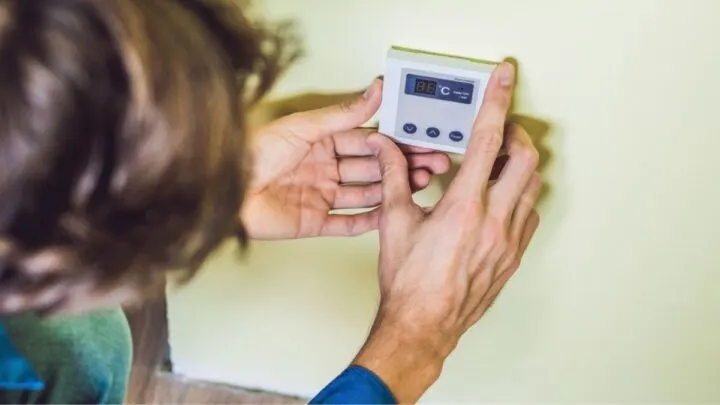 2. How Easy Is It to Install?
One of the great things about both these thermostats is they are easy to install on your own.
You won't need an electrician or a degree in engineering to complete this do-it-yourself project!
Both the Nest E and Nest 3 come with similar and straightforward installation instructions.
There are also tons of YouTube videos for those of us who are visual learners as well.
The most important thing to remember when you are disconnecting your old thermostat is to pay close attention to where each wire connects.
It may help to take a quick picture with your phone in case you get confused after you have disassembled it.
Once you've removed your old thermostat, feed the wires from the wall through the back of your new base place, and then attach it to the wall with the included hardware. (The base plate for the Nest E and the Nest 3 is the same.)
Once the base plate is secured to the wall you can use that handy photo you snapped earlier to guide you in reconnecting the wires on the new base plate.
Then, carefully (but firmly) attach the main part of your new thermostat to the base plate. A small "click" will be heard when it's correctly in place.
At this point, your thermostat is ready to program!
3. Which is Compatible with Your HVAC System?
This is one area where the Nest E may be a bit more limited than the Nest 3, and is probably part of the reason for the lower price.
Whether your HVAC system runs on electricity, gas, or oil, the Nest E is compatible with around 85% of most HVAC systems, whereas the Nest 3 is compatible with over 95% of them.
Though both work fine with the majority of HVAC systems you are going to find in today's homes and businesses, there is still the off-chance the Nest E may not work with yours.
This is an easy thing to find out before you purchase either one.
Once you know the manufacturer of your HVAC system, you can go here to see if there will be any challenges with it being compatible with one of the Nest products.
4. Which Can Be Programmed With Your Voice or Smartphone?
One of the best parts about both these Nest thermostats is the ability to program them when you're not standing in front of the unit.
Whether you are away from home or just in another part of the house, these smart devices can respond to more than your touch to give you the desired temperature in your home.
Because both the Nest E and the Nest 3 are wifi compatible, you can control them from your office desk chair across town or the lounge chair at the pool.
All you need to do is download the (free) Nest app in order to set the temperature in your home when you are away.
In addition to this, you can also use your voice to control either device when you are in range, but can't – or don't want – to physically change the temperature.
You will need to have Google Home, Amazon Alexa, or another smart hub to do this.
But if you are already tucked into bed and forgot to turn up (or down) the thermostat, this is a great feature of both models.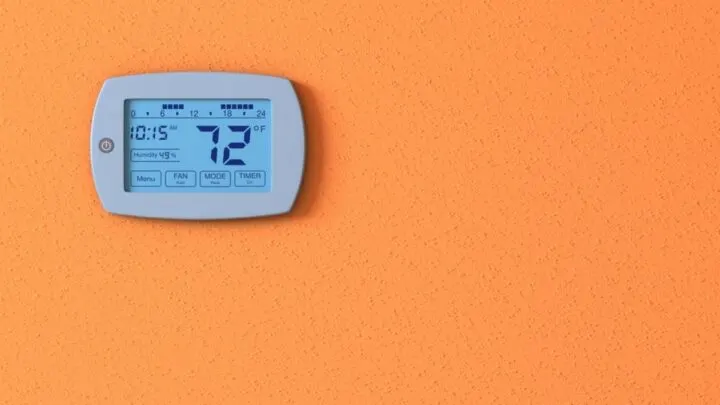 5. What Options Do You Want?
This is another big one. For those of you who really enjoy smart technology, or have more complicated needs from your thermometer, the Nest 3 is going to give you what you want more than the Nest E.
Though the Nest E will get the job done, the Nest 3 is going to do the job and then some.
One difference between these two thermometers is the design.
Whereas the Nest E has a sleek, white plastic casing that basically blends into your wall, the Nest 3 prides itself in practically being a piece of artwork.
The Nest 3 has a sleeker design that comes in a variety of different finishes, from copper, stainless steel, white or black and the material feels more substantial than that of the Nest E's plastic plating.
You can also choose different visuals on the display face, which is 40% larger than that of the Nest E and has a higher resolution.
The Nest 3 also displays time and weather conditions, if you want those features displayed.
Perhaps the biggest difference between the two models is that the Nest 3 is also equipped with an innovative feature called Far Sight.
This allows the Nest 3 to detect when someone is in the room and adjust the text on the screen accordingly. Now, how awesome is that?
Summing Up Nest 3 vs. Nest E
There are a few notable differences between the Nest 3 and Nest E thermostats to make note of if you're in the market for one of these devices. The Nest E is a bit of an older model but still gets the job done and is cheaper than the Nest 3.
The Nest 3, however, is able to do a few more things than the Nest E, so it just depends on what kind of device you'd like. Hopefully, this guide has helped you make the decision!
Related Articles