Powder rooms are a fantastic addition to a home. They provide access to another bathroom and can fit almost anywhere! However, homeowners often question how to construct a powder room and what measures need to be put in place to complete the job correctly.
I wanted a powder room in my home solely for the convenience factor, especially during busy mornings when all other bathrooms in the house are not available.
Because powder rooms are different from full baths and often do not include a shower, I have noticed some confusion from homeowners about adding or renovating a powder room. I couldn't imagine not having a powder room, and I can certainly see why people want to add one to their homes.
Some of the most common questions we receive regarding powder rooms are about ventilation, lighting, and adding a shower. These are essential aspects to consider before planning.
In this article, I will go over some of these pressing questions I've heard throughout the years and answer each from personal experience.
Table of Contents
Do Powder Rooms Need an Exhaust Fan?
In short, it depends. Depending on your region's residential code, it could either require an exhaust fan or a window. Some municipalities don't need any ventilation as long as there is no shower or significant moisture present.
In a powder room, exhaust fans keep the space smelling fresh and provide better air quality when using powerful cleaning products.
An exhaust fan is often used for full bathrooms to get rid of the moisture from the shower. In some municipalities, there is a code in effect to ensure all full baths have proper ventilation. However, in powder rooms, a window will often be a viable alternative, as there is no shower, and only mild ventilation is needed.
In many places, code requires that either an exhaust fan or window is present to prevent moisture build-up and eliminate unpleasant smells. The most widely accepted type of code worldwide is the International Residential Code.
This set of codes includes different policies to be adopted by municipalities as needed; therefore, it is crucial to refer to your local municipality regarding the various regulations in place.
Most large bathrooms have fans to prevent moisture build-up, which could cause structural issues over time. Fans pull the moisture off the walls and prevent any health hazards.
It is also important to note that exhaust fans are needed in any room with a toilet in some places. One of the main arguments for requiring an exhaust fan in a powder room is for health and safety reasons.
The most recognized reason for requiring an exhaust fan is to rid the room of any chemical fumes from powerful cleaning products. If you use these chemicals without proper ventilation, it is a health hazard.
If you don't want to add an exhaust fan in your powder room, a window must be at least present for ventilation purposes. Personally, I would add an exhaust fan just for convenience, especially when it's time to clean; it helps get rid of the rather strong fumes from cleaning products.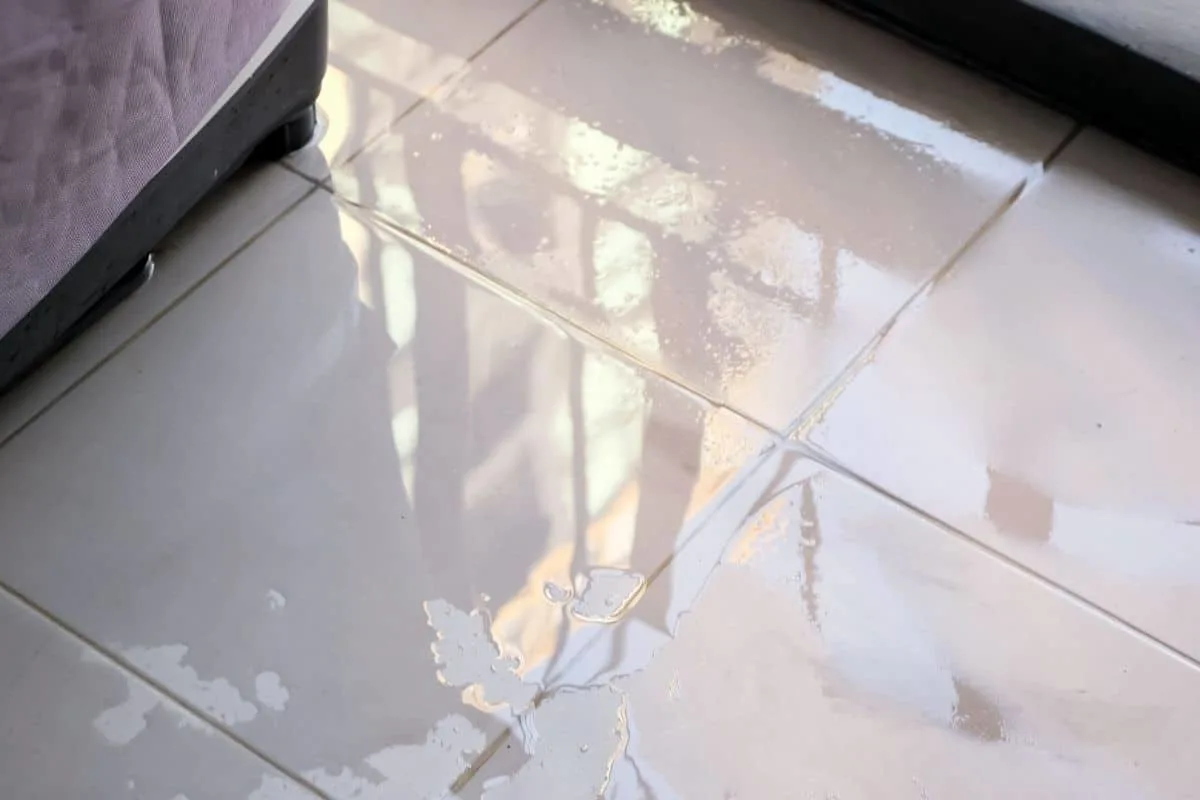 Do Powder Rooms Need to be Waterproofed?
If you're like me, you want to add value to your home any way you can. And adding even a half bathroom could significantly increase the price!
Waterproofing is not required for a powder room because most lack a shower, which is the leading cause of damaging moisture. Standard drywall and paint should suffice, making it much easier to add a powder room to your home.
In some instances, you can also install showers in your powder room without waterproofing. If you prefer a bath, clawfoot tubs are also worth some consideration.
If you eventually decide to waterproof your powder room, there are several cost-effective and DIY options available. One of which, bathroom paneling and molding, is crafted from a PVC material and is entirely waterproof.
However, similar to the exhaust fan question, it depends on where you live. In some places, waterproofing is necessary for every space that has running water in your powder room. This includes the sink, toilet, tub, and shower.
When I renovated my powder room, I opted to waterproof it to protect the wooden subfloor. I added a layer of concrete surrounded by liquid latex. Although this wasn't necessary because my powder room lacked a shower, I did it more for my peace of mind.
Do Powder Rooms Need a Window?
Although adding a window to your powder room is often a good idea for ventilation purposes, it is not entirely necessary. Local municipal codes also come into play here, as the code will vary between municipalities.
Powder rooms don't need a window or any ventilation at all in some municipalities. However, it is often nice to invite some natural light into your home whenever possible.
If you are considering adding a powder room to your home, having a window is always best.
However, if you don't have a window, an exhaust fan would do just fine for ventilation purposes. For aesthetics, powder rooms lacking windows should have plenty of glass surfaces, such as mirrors and fixtures, to brighten up the room and give the illusion of space.
You can also opt for bright colors such as beige and eggshell and use only high gloss paint to brighten the room further.
In fact, most powder room designs are not located on the home's exterior walls. So it is pretty common for powder rooms not to have a window. However, if your powder room is located on an outside wall, it is essential to consider matching this window with the others on the home's exterior.
When I renovated my powder room, I, unfortunately, didn't have any outside walls. Therefore, I used a bright eggshell color and a couple of mirrors to brighten the room and give the illusion of depth.
However, I would have preferred to have a window just for the natural lighting effect. If you are in the same situation as me, bright colors should do the trick.
Can a Powder Room Have a Shower?
Yes, powder rooms can have showers, but that often means you must also include some ventilation to eliminate the moisture that will inevitably accumulate. Various protocols must be followed to turn your powder room into a full bath.
First, you must have the proper plumbing. Your plumber will have to add a drain for the shower with a new drain pipe that leads to your waste drain. According to regulation, the addition of a shower requires at least a 2-inch drain pipe, and it must slope at a ¼ angle.
The most common type of shower addition to powder rooms is a corner shower. This takes up the least amount of space while giving you the convenience of a full bath. An acrylic tub insert or shower pan will often be added to a corner of your powder room, as a full walk-in shower may be tricky with space constraints.
Walls and floors are other crucial aspects of preparing to install a shower, as waterproofing is essential for both. You can do this through PVC materials for moldings and stone or tile materials for the floors.
However, it is important to remember that most homes have a wooden subfloor; therefore, you must first add a waterproof layer to protect the subfloor from damage. Some of the most popular subfloor waterproofing types are concrete surrounded by a waterproof material called liquid latex or fabric and membrane materials.
In any area of the house, safety should be the priority, and the bathroom is no exception. Because there is water present in the bathroom and moisture in the air, you must install GFCI outlets. It is crucial to hire a professional electrician, especially if you add new wiring to the room to power vanities and other lights.
If I had space, I most likely would have added a walk-in shower to my powder room renovation; however, space was limited in my case, and I had to settle for just a toilet and sink.
I highly suggest that you waterproof it if you add a shower, as you may not be able to receive home insurance, or it could be a safety hazard if your bathroom is not up to code.
Final Thoughts on Powder Rooms
Powder rooms are a welcome addition to any home. They provide an increase in property value and are convenient, especially when you have guests visiting. It is feasible to renovate your powder room into a full bath with a corner shower or clawfoot tub in some cases.
I would only hire professionals to renovate your powder room and not treat it as a DIY project from personal experience. Everything, especially new wiring, must pass multiple inspections before being approved. Safety should always be the priority of any home renovation.
If you are like me and are constantly looking for new projects, adding or renovating your powder room is an excellent investment. If you follow the tips and tricks I mentioned above, you will have the knowledge needed to build the powder room you have always wanted!
Related Posts