It seems like just about everything these days uses a subscription payment model. Netflix, Hulu, Amazon, Apple TV, etc.
The list goes on, so it's normal to wonder about whether or not your new Ring Doorbell requires a subscription to use. After all, you may not want to continue spending money on it after making the initial purchase.
A Ring Doorbell does not require a subscription to use. Without one, you can still see who's at your door, have a chat via two-way audio, and receive alerts and notifications. However, to utilize some of Ring's more advanced options, you will have to purchase a subscription.
In this post, we will cover what a Ring Doorbell is, how they work, and whether or not you need a subscription to use them.
Finally, we will discuss the cost of a Ring Doorbell and whether or not it is the best security camera doorbell on the market.
One of the biggest goals of creating this website was to provide you and the rest of our readers with the most accurate information that we can.
To do so, we research all topics and make sure that we're only putting out the most accurate details that we can.
This way, you can learn everything you need to know about Ring Doorbells and how they work.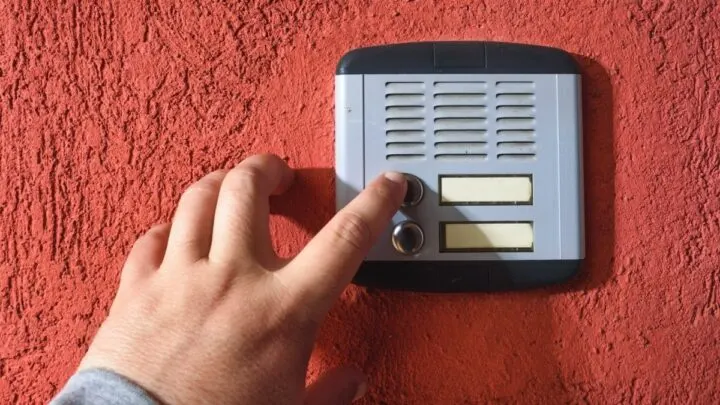 What is a Ring Doorbell?
After buying a new Ring Doorbell for your home, the last thing that you want to do is have to keep shelling out more money for a subscription plan just to simply use the device.
But if you've had a look around recently, you've probably noticed that just about everything uses a subscription plan now.
Before getting into any of that, let's take a quick look at what a Ring Doorbell is at how it works.
Ring Doorbells are security devices that you can install outside of your home.
They work by connecting to your Wi-Fi network and then sending alerts to your phone or computer whenever someone rings the doorbell or triggers the motion sensor.
You can then see who is at your door and talk to them using the two-way audio system.
Ring Doorbells are a great way to increase the security of your home while also making it much easier for you to see who's at your door and to communicate with any visitors.
Do You Need a Subscription?
Now that we know what a Ring Doorbell is and how it works, let's answer the question of whether or not you need a subscription to actually use it.
The short answer is no, you do not need a subscription to use a Ring Doorbell.
However, there are some features that you will only be able to access if you do have a subscription.
If you want to be able to save any of the footage captured by your Ring Doorbell, then you will need to sign up for a subscription plan.
Without a subscription, you will still be able to see who is at your door and talk to them, but the footage will be deleted as soon as you close the app.
To really take advantage of everything that a Ring Doorbell can do for you, you have to invest in a Ring Protect plan.
What is a Ring Protect Subscription Plan?
The Ring Protect subscription plan is a service that gives you access to all of the features that make a Ring Doorbell so great.
For just a few dollars per month, you can have peace of mind knowing that your home is always being monitored and that you can save, share, and keep any footage that you want.
With a Ring Protect subscription, you will be able to save any footage that is captured by your Ring Doorbell.
This means that you can go back and review the footage at any time, which can be really helpful if there's ever an incident at your home.
You will also be able to share any footage with the police or with your insurance company if necessary.
Or, on a lighter note, you can share a cute moment that you've captured with your friends and family.
This service comes in three different tiers: Basic, Plus, and Pro. All three tiers have similar benefits, with the main differences being how much each one can really do for you.
Check out these plans in detail on Ring's site, but here's a quick breakdown of each.
Ring Protect Basic
This plan gives you the ability to save any footage that is captured by your Ring Doorbell from one camera. You can review this footage at any time and even download and share it.
Ring Protect Plus
This next level of the plan gives you access to the footage from all of your cameras.
In addition to being able to save and review footage, you also get an extended warranty on your Ring devices and a discount on more Ring items.
Ring Protect Pro
The top level of the Ring Protect plan gives you everything in the Ring Protect Plus tier, as well as professional monitoring and 24/7 emergency internet service for your Ring Alarm System.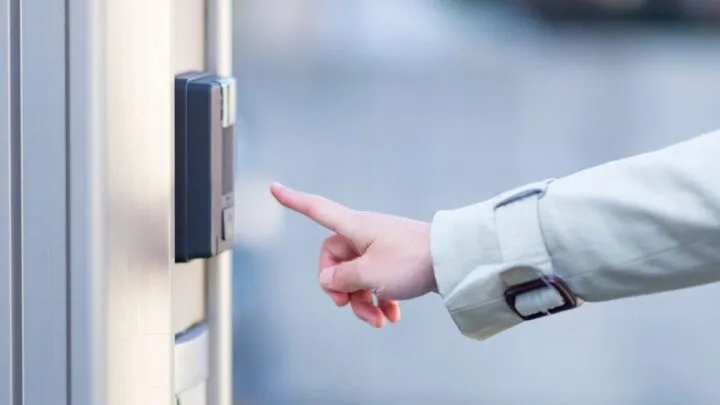 How Much Does a Ring Doorbell Subscription Plan Cost?
If you're considering buying a Ring Doorbell and you want to have access to all of the features that it has to offer, you'll need to purchase the aforementioned Ring Protect subscription plan.
Fortunately, the cost of the subscription plan is very reasonable. Ring Doorbell gives its customers the choice to either subscribe monthly or annually, depending on what you're looking for.
A monthly subscription charges you each month and can be canceled at any time. Since there's no long-term commitment, the price is a little steeper than it will be for an annual subscription.
The big caveat to paying annually is that you must pay upfront for the entire year and you're locked in, even if you get rid of your doorbell.
The costs of each tier of the Ring Protect plan are as follows:
Ring Protect Basic: $3/month or $30/year

Ring Protect Plus: $10/month or $100/year

Ring Protect Pro: $20/month or $200/year
Since you don't need a subscription to use your Ring Doorbell, it's really just up to you if these prices are worth it.
If you want the added peace of mind and security that comes with knowing your footage is being saved, then a subscription plan is definitely worth considering.
Is Ring Doorbell the Best Doorbell with a Security Camera?
There are a lot of different security camera doorbells on the market, so it can be hard to decide which one is right for you.
When it comes to features, price, and ease of use, Ring Doorbells are without a doubt some of the best on the market.
Without the Ring devices paving the way, many of these other options would never have existed in the first place!
While there are other doorbells that might be cheaper or have more features, Ring Doorbells offer a great balance of price and performance.
If you're looking for a doorbell camera that is easy to install and use, offers great features, and won't break the bank, then a Ring Doorbell is definitely worth considering.
Summing Up Ring Doorbell Subscriptions
While it's not necessary to get a Ring Doorbell subscription in order to utilize the product, oftentimes it's smarter to do so. This lets you access many of Ring Doorbell's extra features that can help in different circumstances.
Ring Doorbell subscription plans can vary in price and options, but even getting the basic plan can help quite a bit in the case something happens.