As soon as you enter your home after a long and tiring day, all you want to do is drop your stuff on the ground and rest. However, doing so not only creates a mess and fills up the entrance but can also make you feel not so relaxed. So is there a way to organize this clutter from your doorway?
A drop zone acts as a designated space in your home to "drop" all the items you bring home. These zones can come in handy when you've had a long day and just need to drop everything somewhere before putting it away later.
Do you have a "drop zone" in your house? Read on to learn more about them!
What Is the Difference Between a Mudroom and a Drop Zone?
Many people imagine a traditional mudroom when they think of a drop zone. These are modest spaces, typically found in secondary entranceways majorly to create a separate location for filthy objects so that the main house may stay clean.
This is for putting away coats, boots, and wet items that can track dirt or water inside the house. A drop zone is similar to these mudrooms in some ways, but they are considerably more versatile, making them popular with millennial homeowners.
Drop zones offer storage and some organization for items that are left to be taken in and out of the house, including backpacks, leashes, shoes, water bottles, memo pads, coats, and keys. Imagine needing to clear your hands after returning from work, school, or errands; this is when you would use a drop zone. 
One major difference between drop zones and mudrooms is that they usually are not designated regions of a floor plan. Rather, drop zones can be constructed in any of your home's entrances.
It could be a hallway, an existing mudroom, or even a kitchen nook close to the garage. Whether a drop zone is small or huge, what matters is that it is convenient for you and your family.
Due to this, the majority of homeowners do not list drop zones that have been specifically marked. You might find some built-in storage installed by a previous owner in an entranceway when you attend an open house. If you don't find one, you can explore the area and choose a location for your family's drop zone.
Do Drop Zones Need Organizing?
Since these areas tend to have things dropped in them on a daily basis, organizing them somewhat frequently is a must. To arrange these areas, cubby systems, cupboards, and drawers are frequently used.
Some households might even allocate storage space for each member. Drop zones are generally noticeable to visitors so due to these arrangement methods, they maintain their aesthetic appeal even when they are heavily utilized.
How to Create a Drop Zone In Your House
Your requirements and the kinds of objects you tend to drop here will determine the setup and contents of your drop zone. However, there are several crucial drop zone components that you might wish to include:
Shoe Storage
Regardless of whether you are concerned about mud, removing your shoes at the entrance is a crucial part of the drop zone for many people. Keep several pairs of shoes next to the door so you can quickly grab your sneakers when you go for a run, or so you can easily find your boots when it's cold outside.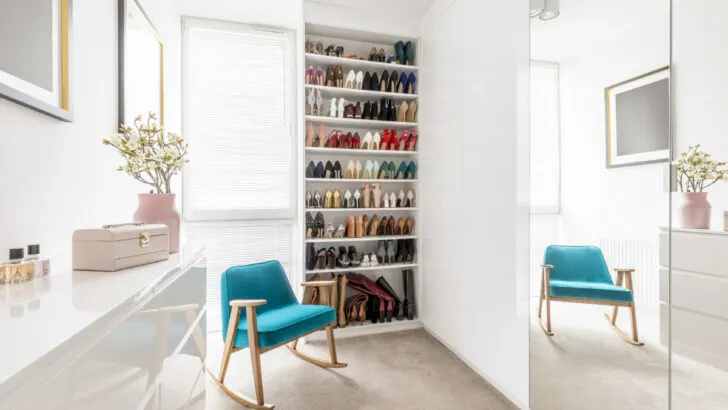 Although you may purchase specialized shoe racks, many individuals simply use simple baskets to store their shoes. Choosing a small bench with shoe racks beneath is a terrific method to maximize your space because you can sit down to take off and put on your shoes while easily storing them.
A Rug
You should probably think about the elements while building your drop zone if it will be used in place of a mudroom. The best approach to allow dirt, snow, and rain to be wiped off without harming the area's permanent flooring is with a washable rug.
If you have the option, a tile floor may be simple to maintain, but if not, a rug enables you to keep the area tidy.
Hangers
Some people prefer not to have a dedicated space for coats and jackets, but this can be managed by a closet in the foyer. The most popular solution is to hang coats on hooks on the wall.
These hooks may be plain industrial hooks or fancy ones arranged in intriguing designs to give the space some flair. If you do not wish to drill into the wall or live in a rental, you can also find a freestanding coat rack to put in the drop zone.
Family Board
A drop zone frequently serves as the family's central hub. It can be a fantastic reminder since everyone sees it when they enter and leave the house. All family members can know what is planned for the day and any reminders about impending schedules by posting a calendar or whiteboard.
When you don't share a space in the house, it can also be a terrific way to leave notes and information for others.
Personalized Cubbies
Dropping everything at the door can get messy and create additional confusion in households with more than one or two occupants. Setting up separate locations for each person's belongings can assist in managing the space, especially for families with young children.
Labels and segregated sections are two alternatives if you do not wish to add cubbies.
A Designated Surface
This can be anything that serves as a space to set various items down, such as a desk, a table, or a small shelf. Add a bowl to hold out-going mail and packages, or a dish for keys. These items will be less likely to end up on other surfaces in the house if they have a designated surface.
Décor
Just because drop zones serve a useful purpose doesn't mean they can't also be entertaining. You can incorporate little details to help it blend with the overall style of your house.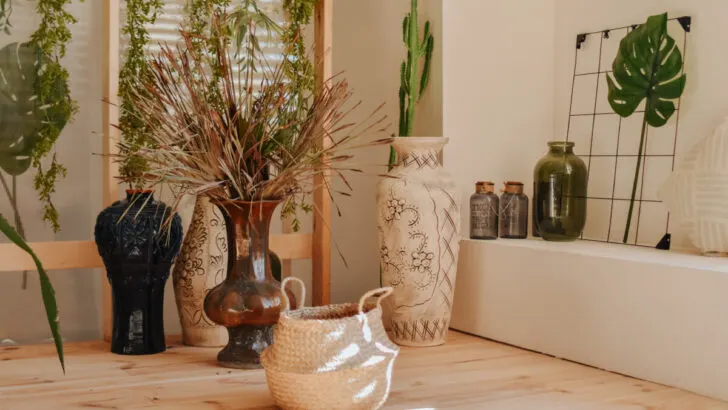 Easy and popular choices to amp up the space is to add flower vases, mirrors, picture frames, art pieces or little sculptures. A typical concept among parents is to have a clip or something similar to hang their children's artwork when they bring new pieces home!
Final Words on Drop Zones
Drop zones are small areas in your household to put away all the items you bring from outside. There are no hard rules when it comes to building an efficient drop zone.
They can be built using different furniture items that fit your space. All they need to be is accessible from your everyday exit routes. Embellishing your drop zones can be a good idea as they are usually at the focal points. They can be easily elevated using simple items that go with your home style.