Do you know the pain of cleaning up mud after tracking it through your house on a rainy day? Or, perhaps you're a parent with outdoorsy kids or fur babies who can't pass by a puddle without taking a casual dip.
What if you didn't have to spend time cleaning up trails of footprints and puddles? A mudroom could be the solution to all of your damp, muddy, puddling problems!
What is a mudroom? Read on to learn what it is and why you need one!
What is a Mudroom in a House?
Mudroom is an American name for an entrance to homes where you can deposit wet or muddy clothes and shoes. Instead of tracking dirt and grime through your house or leaving a trail of water behind you, the mudroom creates a casual, easy-to-clean passageway from the garage or yard to the interior rooms of your home.
Mudrooms generally connect a back or side door to the main house as a less formal second entrance. They can be small and simple or elaborate, custom designs with high-end features.
Some people even combine the mudroom with their laundry to make things even easier!
What's the Purpose of a Mudroom?
A mudroom may seem like an extravagance to some, but it's one handy little space that can make your life a lot easier.
#1 It Keeps Your House Cleaner
Whether you like walking around the house barefoot, in socks, or wearing slippers, you probably don't love the idea of stepping in dirt. A mudroom provides a place to slip out of dirty shoes so that you don't track any debris through your home.
Not only can you save yourself from cleaning up your floors, you probably won't go through as many cleaning supplies!
#2 Expanded Storage Options
Storage is one of the most important features in any home, and a mudroom delivers on several levels. From storing coats and shoes to dog leashes and umbrellas, mudrooms expand your storage options to keep the rest of your house neater.
By storing your household shoes, coats, and other outdoor gear in the mudroom, you can maintain your front entrance for guests.
Since it's the first impression people have when they enter your home, you can keep minimal items near the front door and stow excess pieces in the mudroom.
#3 Organize Your Life
From separating gear for different seasons to identifying a space for each household member, mudrooms help you organize. If each person and pet has their own bin, it's easier to find what you need at any given time.
Plus, for parents with young kids, it's a great way to start good habits early! Teach your child to walk in, hang their jacket on their hook, slide their shoes into a set spot, and deposit hats, gloves, and more in their bin.
Establishing the mudroom as an entry and exit for your family also provides one place to stage each day.
The night before, you and your family can collect everything you need for the next day, including instruments and sports equipment. Who knew that one room could make a busy life so much easier?
#4 Improve Heating and Cooling Efficiency
Though not all mudrooms provide this benefit, those that have two doors can improve your home's heating and cooling efficiency.
Keeping the interior door shut allows you to pass in and out the entry door without sending hot or cold air into the main rooms.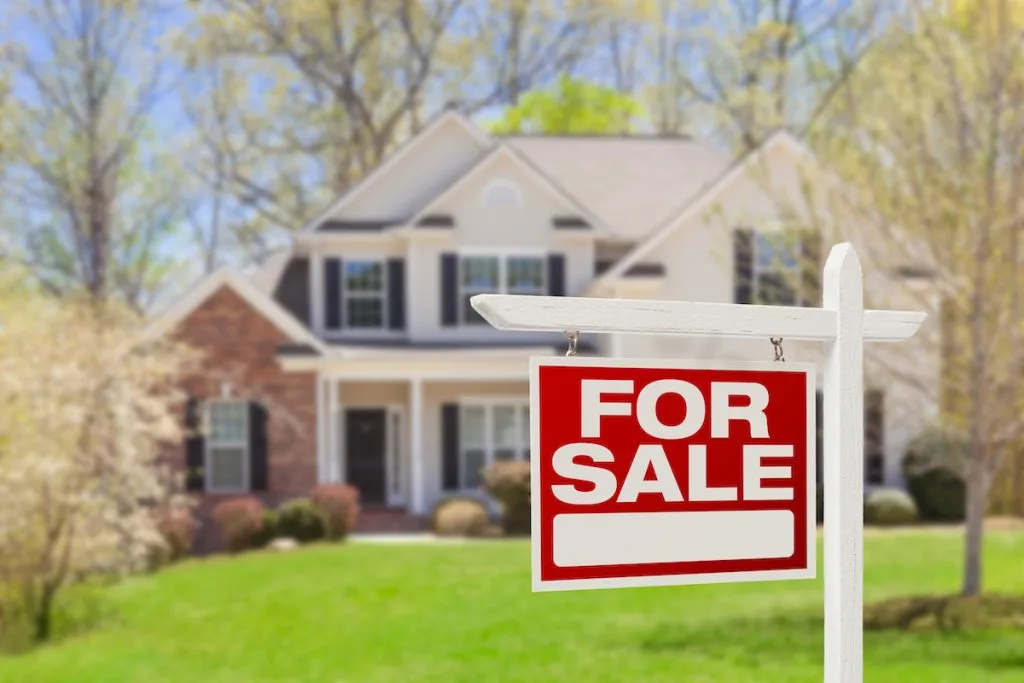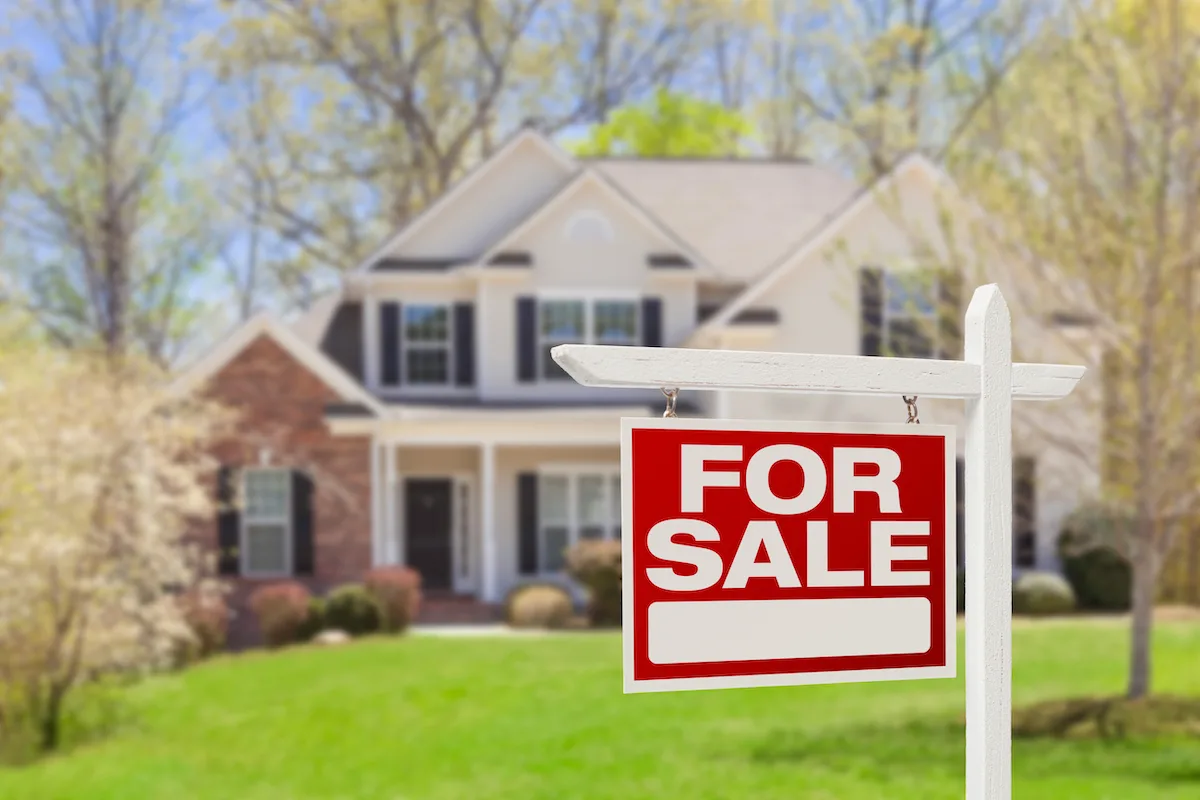 Does a Mudroom Add Value?
Depending on where you live, a mudroom can be a cost-effective upgrade to add value to your home.
It's an essential feature in some parts of the United States, like New England and the Pacific Northwest where they see extreme weather and still spend a lot of time outdoors.
Mudrooms create a staging area to add visual appeal for potential home buyers. It may put your home ahead of a similar one in the area that doesn't have one.
It's also no surprise that mudrooms could bump the value of a home when you consider the added storage. You may get bonus points for including ingenious features, like unique fixtures and hidden storage.
Where Do You Put a Mudroom?
Though there's no hard and fast rule for where you need to put a mudroom, it's usually the entrance you use the most.
For that reason, people usually stick with a door that leads to your yard, garage, patio, or driveway.
Additional Tips for Mudroom Location
Every home is unique, so whether you're renovating an existing space or building a new house.
What works well in one design may not be a possibility in an older, existing home.
When you have more than one option, think about where you like to go in and out most frequently and build your mudroom around that entrance.
If you have stairs near your entrance, you may want to consider creating space there. It may be possible to carve out room for a bench and some hooks without altering the integrity of your stairs.
Try connecting the mudroom to your kitchen, laundry room, or utility room.
Section off a space in your garage because it already has some convenient mudroom features, like the floor.
Things to Include in Your Mudroom
Creating your mudroom isn't just about where to place it. Take time to plan so that you can maximize the space you have to work with.
Proper Flooring
Carpeting is probably not the best option for a mudroom floor.
Try to choose something that handles water well, is easy to clean, and won't stain easily.
Tile and stone floors are easy to clean and look attractive, but make sure you choose something non-slip.
Vinyl can be a durable flooring as long as you choose a darker color that's moisture-proof.
Concrete is one of the best options because it's so versatile. It's easy to clean and can be stained or etched to match your decor.
Washable, non-skid rugs are essential for any mudroom. Try to pick dark colors!
Hooks or Pegs
Secure hooks and pegs can handle more than coats and jackets. You can hang umbrellas, keys, leashes, and more depending on your household's needs.
Tip: Hooks and pegs at different heights could be helpful in many households, but especially if you have young children.
Seating
Though it's easy to picture a bench in a mudroom, it can be chairs or stools. It's just important to have a place to sit to remove shoes.
Tip: If you're on a budget, mismatched chairs could be an affordable option that creates a fun aesthetic.
Storage
Shelves, buckets, baskets, bins, or crates work well in mudrooms. It helps to have set spaces for each member of the household. The important part is creating a system that works for you.
Tip: Don't forget a bin or basket for wet and dirty clothes to keep them in one place that's not a pile on the floor!
Sink
Having a sink in your mudroom makes it easy to wash up before heading inside. Keep in mind, it doesn't have to be large or extravagant, but reliable drainage is a must.
Tip: a bulletin board with a calendar and spaces for each family is a great way to keep organized. Post important notes, documents, and even daily schedules to make sure everybody knows what's happening.
Tips for Making a Neater Space
Depending on how much space you have to work with, there are plenty of ways to make your mudroom neater and more efficient.
Set out a plastic tray to capture drips from wet coats and keep muddy shoes off your floor. Plastic trays are inexpensive, low-profile, and easy to clean.
Set up a shoe scraper or heavy-duty bristle mat to clean shoes off as much as you can outside.
Try a shoe rack instead of a closed bin so that air can circulate to accelerate the drying process. It's also a great way to stave off bad smells.
Color-coding and labeling bins and areas for each household member are helpful and look more appealing.
Use rugs inside and out to minimize the dirt you track inside. Use an indoor/outdoor rug on both sides of the door.
Install a foldable drying rack. You can release it to dry clothes and then tuck it away when you don't need it!
Use durable, mold-resistant fabrics if you have cushions on your bench.
Pet-Friendly Mudrooms
If fur babies are part of your household, you may want to set aside some space for them.
Keep a bucket and towel near the door to clean your fur babies up before letting them inside. You can fill the bucket with warm water to wash off dirt and muck and then dry their paws.
Store treats and portable supplies in the mudroom for quick access.
Install a pet door to the mudroom but keep the interior door closed.
What Do You Do If You Don't Have a Mudroom?
Though mudrooms appeared during the mid-1950s, they went out of style for a while, so not every home has them. If you don't have the room to accommodate a full mudroom, you still have options.
Instead of creating a separate mudroom, you can appropriate some space from an existing room or entryway.
Adding some of the most important mudroom features to your kitchen, laundry room, garage, or foyer could have a similar impact.
Incorporate Storage Features
Start with storage, like hooks and shelves. Even a single shelf with a few pegs or hooks could alleviate some of the mess and provide space to hang wet coats.
Additionally, you can find low-profile pieces to meet your other needs.
Put a basket near the door for wet or muddy shoes. Wicker works well and can be shaken out as needed.
Pick up an umbrella stand. They don't take up much space but they can be invaluable in rainy areas.
A narrow storage cube system can fit just inside almost any door for an instant storage solution. Stack excess shoes, pet supplies, and outdoor gear in bins or baskets.
Make the most of your space by using every inch of real estate from floor to ceiling. Even if you add storage higher up the wall, you can store items that are out of season or you don't use as often.
DIY Mudroom Ideas
When you have some space to work with but not enough to create a separate room, it's time to get creative.
#1 Upgrade a Cabinet
Try upgrading and repurposing an armoire or tall cabinet to substitute for a mudroom. Many of them already have shelves and separate spaces. Add some hooks or pegs, bulletin boards, bins, or plastic trays to make a mudroom.
It's also a hideaway for clutter when you have guests coming over!
#2 Convert a Closet
Do you happen to have a coat or utility closet near your entrance? It may not be large, but you could transition into a mini-mudroom.
Install a bench, shelves, hooks, and some bins to capture all the elements of a mudroom in a fraction of the space!
Converting that coat closet is an excellent way to maximize your space and create more storage.
A hinged bench can create hidden storage and make use of a deeper closet
Pulling out the clothing bar and replacing it with a shelf and hooks looks nicer and opens additional storage options.
Remove the doors and blend the colors and materials in your mini-mudroom with the overall aesthetic for an eye-catching entry.
#3 Try a Hall Tree
A hall tree is part bench, part storage, and perfectly convenient.
The bench usually features storage bins and has a tall back with hooks or pegs for hanging coats. It can also have shelves at the top for additional storage.
The Bottom Line: A Mudroom is Essential
So, what is a mudroom?
It's one of the most helpful and versatile small spaces in a home. The best part is, you don't need an extravagant mudroom to reap the benefits of a cleaner, neater home.
Related Posts