The power, durability, and versatility of Vitamix blenders have almost made it a staple in every modern household or commercial kitchen.
However, when you're paying around $350-$1200 for something, it makes sense to know where it is made so you are not unhappy with the product in the end.
Given how connected the world has become, you never know if your purchase is made across the road or the continent.
Vitamix is engineered and assembled in its headquarters in Ohio. Any individual component may be manufactured and sourced from somewhere else though, such as China, but each Vitamix blender is finalized here in the USA.
Even though these products are now sold in over 130 countries globally, each blender has at least once been at their warehouse in Ohio.
History Of Vitamix
Vitamix is a fourth-generation family-owned American brand that originated in a small log cabin in 1921 from the mind of William Grover Barnard.
The discovery of a natural solution to a family member's chronic illness sprung the passion for health via whole foods.
A mail-order health food and vitamin business gradually transformed into a Natural Food Institute in Olmsted Falls in Ohio, USA, which is a small town west of Cleveland.
This institute became what is known as Vitamix in the 1930s, and the realization that a blender can make healthy foods taste great soon inspired the creation of the Vitamix.
With an ethos of promoting whole food consumption and limiting food waste, Vitamix can now be found in over 125,000 commercial chain locations, the best 50 restaurants globally, and in greater than 150 culinary schools.
Moreover, this small family-run company has now grown to over 700 employees, many of whom are located in Olmstead.
William Barnard should also be credited for creating the first infomercial in the United States to promote the Vitamix blender and its ability to manually control exactly how fast the blades can rotate, making it one of a kind.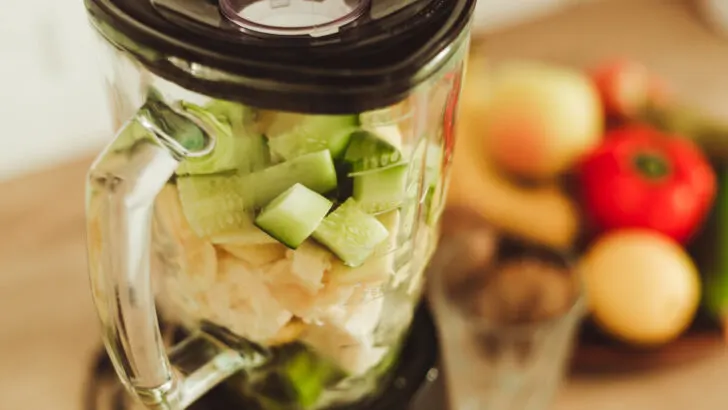 Who Manufactures Vitamix Blenders?
Even though its use is spread across the globe, Vitamix products are engineered and assembled at their headquarters in the USA.
Every blender is built, tested, and shipped from Ohio, which is verified by the Vitamix website.
However, this does not mean that every single component of the blender is also manufactured locally. To make the best possible equipment, they leverage their global partnerships to test and procure cutting-edge components from all over the world.
This could be in China or any other country but regardless, every piece of equipment is carefully tested before assembly at their Olmstead facility.
Contrary to public opinion, Vitamix is very clear about this supply chain. They do not use 'Made in America' as a marketing strategy and have updated their marketing strategy with time. 
Originally promoted as "Made in USA," it was replaced with "Made in USA with a minimum of 70% USA content" to a nameplate on the back or bottom of the blender that now reads "Engineered and Assembled in the USA."
Is The Vitamix Blender Made In China?
As clarified earlier, the Vitamix blender is manufactured at their facility in Ohio after outsourcing some of its components from across the globe, such as China. However, the blender itself is not made in China.
While the stainless steel blades and the containers are believed to be manufactured in US, sources such as Panjiva trace the origins of the motors back to China.
On the other hand, parts such as circuit boards have a more diversified supply chain, hailing from multiple countries, one of which is China.
Therefore, the popular public belief that Vitamix is made in China is nothing more than a rumor.
Since Vitamix is an expensive purchase that not everyone can readily afford, it has inspired Chinese copycat versions. The MengK 1400W is one such replica of a Vitamix blender (5200), one of the most common models purchased.
Adapting most of the programs and features of Vitamix, this excellent replica is sold at one-third of Vitamix's price and it is this product that is made in China.
Similarly, Ninja is another blender brand that is manufactured in China, despite being designed in the US too.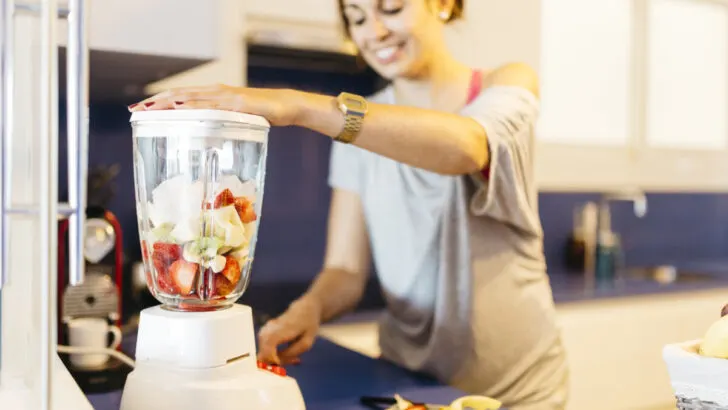 Is Blendtec Manufactured In The United States?
Blendtec, another household name popularized as the "World's Most Advanced Blender," and Waring are two companies that also break the outsourcing stereotype and manufacture blenders in-house locally.
Blendtec is made in Orem, Utah, and drives the American economy by stimulating local production.
Coming into recognition with their social media campaign of "Will it Blend?," their 3.8 horsepower motor is the best in the business and can blend anything.
Moreover, the longest warranty in the industry and advanced technology such as high-tech electronic buttons (instead of plastic ones) sometimes give it a competitive edge over the Vitamix.
Some believe it to be more reliable than the Vitamix.
Waring's headquarters, on the other hand, reside in McConnellsburg, Pennsylvania and that's where the "Miracle Mixer" was first introduced to American. Costing less than $100 typically, this is the cheapest high-quality product out there.
Is Costco Vitamix Different?
Ordering a Vitamix online or purchasing directly from Vitamix's website are always options, but retail solutions such as Costco are also a possibility.
Costco is known for selling almost anything at wholesale value and if you're a member who pays their annual fee, you can avail of any of the discounts that habitually go up on the Vitamix.
For example, the Vitamix Explorian E320+ PCA package was recently available for $299.99 instead of $399.99, with multiple accessories like two lids and 20-ounce cups, a cookbook, a cup adaptor, plus a 64-ounce BPA-free container. 
These blenders are not compatible with coupons and you must be a member to purchase. Additionally, Costco does not offer any payment plans, whereas Vitamix presents one with a 0% markup. The warranty is the same everywhere.
Final Words on Where Vitamixs Are Made
One unique aspect is that Vitamix sells different models in different stores. For example, it introduced two models (5300 and 6500, with a difference of 3 additional preset program modes in the latter) specifically for Costco, even though the 5300 version is readily available elsewhere now too.
These low-cost options that fit under standard kitchen cabinets are attractive to the audience that shops at Costco.
You may sometimes see an S behind the model's name, such as 5300S or 6500S at Costco, but those versions just come with more minimal accessories such as a shorter, non-color cookbook and no instructional DVD.
However, Costco Vitamix has the same high quality as any other models by the company at another retail store or on their website