There is no denying the popularity Vitamix blenders have gained over the past few years.
But at the same time, despite their popularity and promising features, many people still tend to debate whether Vitamix's price point is justified, since they tend to be a bit pricier.
The main reason for Vitamix blenders being expensive is the high-end components used in their construction. These materials and technology are the reason why Vitamix blenders are considered the best option in the market if money is no issue.
That being said, let us take a detailed look at Vitamix's price point, whether they are worth the splurge, and much more.
Is It Worth Investing In A Vitamix?
Vitamix blenders have the upside of being stronger, better, more powerful and more flexible than other blenders.
Vitamix blenders are considered by far the gold standard for blenders. These blenders also usually last for a long time.
No matter what you throw in it, whether it be fruits, vegetables, or peanut butter, it will deliver the same reliable and high-precision performance as the first time you would have used it.
Vitamix has an exceptional metal drive system, aircraft-grade stainless steel blades and a quality motor incorporated with an overload protection system and cooling system that keeps the blender going for decades.
With its incredible two-horsepower motor, laser cut blades, and cooling system that allows you to run the blender for ten minutes at full speed at low noise levels, Vitamix blenders are in short the best package you could buy.
So in terms of investment given you have no budget constraints, a Vitamix should be a no-brainer, as blenders are an item that you do not want to keep changing after every other year.
Vitamix also provides you with a warranty and free shipping for repairing or replacing any broken part. However, the possibility of problems within your Vitamix blender is low, as less than 2% of Vitamix blenders were given for repair in the US last year.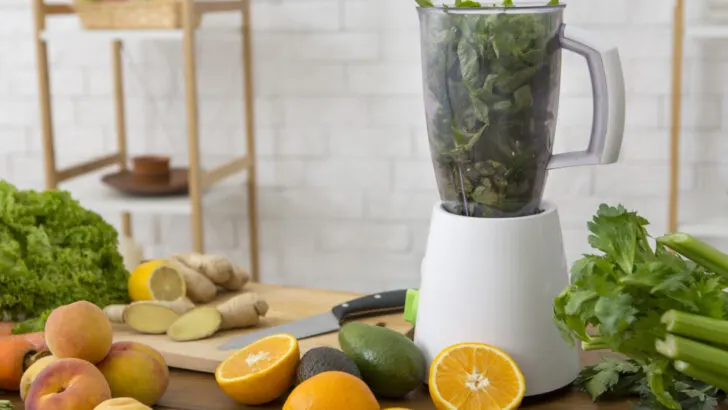 Is There A Blender Better Than Vitamix?
One particular blender that is considered comparable or better by many is the blender by the company Blendtec.
Vitamix and Blendtec are the two most high-end, high-performance blenders that are loved by professional chefs and food franchises all over the world. It has generally more horsepower and is less expensive by almost $100. 
Blendtec blenders are also known for being less heavier and smaller than Vitamix, making it easier to move around in the kitchen and store in cabinets.
The motors on Vitamix blenders might struggle with more demanding materials such as frozen items, dates, nuts, and flour, which causes the blender to shut off due to the overload protection system.
However, the Blendtec does not face these issues and generally provides better power despite being cheaper and less bulky. Blendtec, however, also has some of its cons.
Blendtec typically cut costs by using plastic containers and blunt blades, and does not come with a tamper to push thick blends down. On the other hand, Vitamix uses glass containers, aircraft-grade stainless steel cutting blades, and comes with a tamper.
Blendtec also has fewer long warranties that last up to 5 years, whereas Vitamix's warranties last up to 10 years.
Although the differences between the two blender companies are minor, both will give you high performance, durability, versatility and consistent results.
However, the Vitamix is still preferred due to its reliability and excellent performance.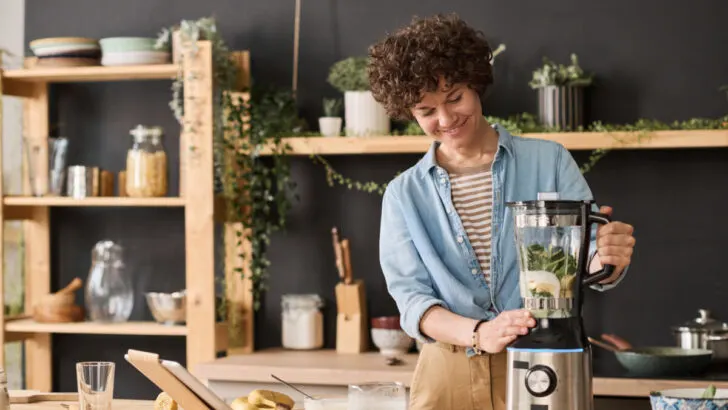 How Long Will a Vitamix Last?
Vitamixs are known for lasting a long time. While other blenders are dead just after some years or even within a year, Vitamix blenders can easily go on up to a decade without any issue and might even be the last blender you ever buy.
It is a bit of a gamble when buying other blenders even from well-known companies as they all eventually die out within 5 years.
Replacing blenders, again and again, will add up. For Vitamix, it's the initial investment that hurts but the durability is going to pay back eventually.
There are many factors that allow Vitamix blenders to last that long:
1. Metal Drive System
Firstly, its metal drive system allows the container to attach to the motor base that powers the blender while making less stress on the unit as a whole.
2. Tough Stainless Steel Blades
The blades are made of sharp aircraft-grade steel that is intended to crush materials of different shapes with a high degree of precision.
3. Angled Containers
With this shape, every chunk has to fall back to the blades making good smoothies without any unblended material while reducing spills due to overload.
4. Cooled Temperature Motors
The blender has an in-built temperature monitoring system which would shut off immediately if the motor faces an overheating issue.
This is a very vital feature as the most common failure of other blenders is due to the motor getting overheated.
5. Warranty
Vitamix provides you with some confident and generous warranties that last up to ten years on newer models. This warranty covers free shipping, replacement of parts and performance service.
Refurbished Vitamix blenders are covered by a 5-year guarantee, but you may buy additional years for a price.
This makes the lifespan of the Vitamix blenders guaranteed to last up to 10 years as there is this warranty to fall back on.
However, as mentioned earlier the probability of you needing it is very low given only two percent of Vitamix blenders are returned in the US.
Final Words on Why Vitamix Blenders Are So Expensive
Although Vitamix blenders are more highly priced compared to other blenders in the market, this price is justified when seen as an investment, as Vitamix blenders will help you prepare various recipes with ease.
They will be able to perform for years to come, which is why that even Starbucks has now shifted to Vitamix from Blendtec due to their versatility and reliability!