You've just moved to a new house and have notified the post office of your change of address.
But why is your mail still not being forwarded?
It's incredibly frustrating when you've set up a mail forwarding service, and your mail isn't being forwarded as promised. You might start to wonder if the service is even worth it.
When mail isn't being forwarded, it's generally just a matter of renewing your forwarding service or updating your address. However, in some cases, it may be the fault of the USPS or your mail provider, in which case it's best to reach out to them directly for assistance.
If you've been having trouble getting your mail forwarded, you're not alone. Many people have been reporting the same issue lately.
But what could be causing this problem? And more importantly, how can you fix it?
In this article, we will explore some of the possible reasons why your mail is not being forwarded and provide some solutions that might help.
We scoured the internet for reports of this issue to try and get to the bottom of it.
We also visited several forums and spoke with customer service representatives from the USPS and various mail forwarding services.
What Is Mail Forwarding and How Does It Work?
Mail forwarding is a service that allows people to have their mail sent to a different location than their primary address.
This can be a great option for those who frequently travel, as it gives them the flexibility to stay connected with their personal and professional networks without having to worry about missing important mail.
Mail forwarding services typically work by having the sender put a special mailing address on each piece of mail.
When the mail arrives at that address, it is forwarded to the intended recipient's primary address.
Some companies also offer electronic versions of forwarded mail, including scanned documents or e-mails with attachment file copies.
There are many different options available when it comes to setting up mail forwarding, so it's important to do your research and find the service that works best for your needs.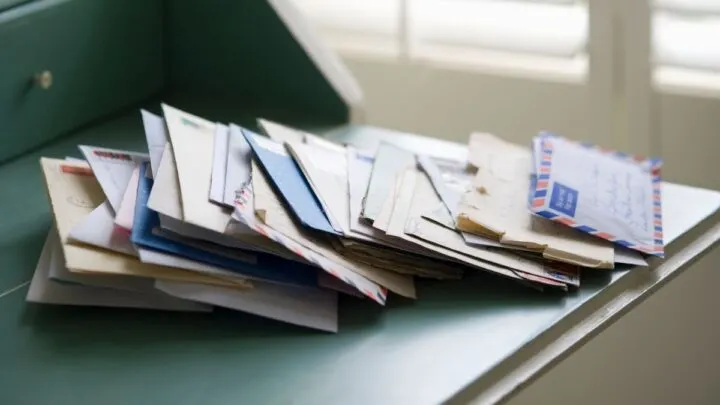 Why Is My Mail Not Being Forward?
There are a few different reasons why your mail might not be getting forwarded. The most common ones are listed below.
1. Incorrect Address
One potential reason that your mail may not be getting forwarded to the correct address is that you have provided the wrong address.
This can affect both residential and business mail and usually reflects an error in either the street name, number, or zip code.
Another possibility is that there has been a change in your home or work situation that has not been reflected on your mailing address.
This could happen if, when filling out the necessary form, you made a typo or accidentally left off a digit from your address.
Alternatively, it could be that you provided an old or inaccurate address altogether, either because you forgot to update your records or because there was a change in mailing addresses for your household.
Whatever the case may be, it is important to check and make sure that your contact information is accurate and up-to-date.
This will ensure that future mail gets delivered correctly and prevent any missed correspondence, bills, or other important notifications.
If needed, be sure to update your information with all relevant parties in order to ensure smooth, uninterrupted delivery of all future mail.
2. Lousy Customer Service
Another potential reason why your mail is not being forwarded could be due to poor customer service on the part of your chosen mail forwarding company.
This could manifest in a number of ways, such as lost or delayed mail, unreturned phone calls and e-mails, or a general feeling that you are not being heard or valued as a customer.
If you feel like you are not getting the level of service that you deserve, it may be time to switch to a different provider.
There are many different companies out there that offer mail forwarding services, so take the time to find one that you can trust and that will give you peace of mind knowing that your mail is in good hands.
3. Forwarding Service Expiration
If your mail forwarding service is set to expire soon, it's important to take the necessary steps to renew it before you lose access to your mail.
If you do not renew your service in time, your mail will likely be returned to the sender or held at the forwarding company until you are able to renew.
In some cases, expired forwarding services can also lead to lost mail or other delivery issues.
Most mail forwarding services can be renewed either online or by phone. If you're unsure how to proceed, it's best to contact your provider directly for instructions.
In most cases, you'll just need to log in to your account and follow the prompts to renew your service. However, some providers may require you to call customer service in order to renew.
It's important to note that many mail forwarding services will send you a reminder notification ahead of time, so be sure to check your inbox (or voicemail) for any messages from your provider.
Once you have renewed your service, you should start receiving your mail again within a few days.
4. Not Every Piece of Mail Gets Forwarded
In some cases, mail might not be forwarded because it is ineligible for forwarding.
This can include packages that are too large or heavy to forward, as well as mail that requires a signature upon delivery.
In addition, mail from certain types of businesses (including financial institutions) is often not forwarded because it contains confidential information.
According to the USPS, only the following types of mail are forwarded:
First-Class Mail

Priority Mail

Express Mail

Periodicals

Standard Mail

Package Services
If you are expecting to receive mail that falls outside of these categories, it's possible that it will not be forwarded to your new address.
In this case, you may need to contact the sender directly and provide them with your new address information.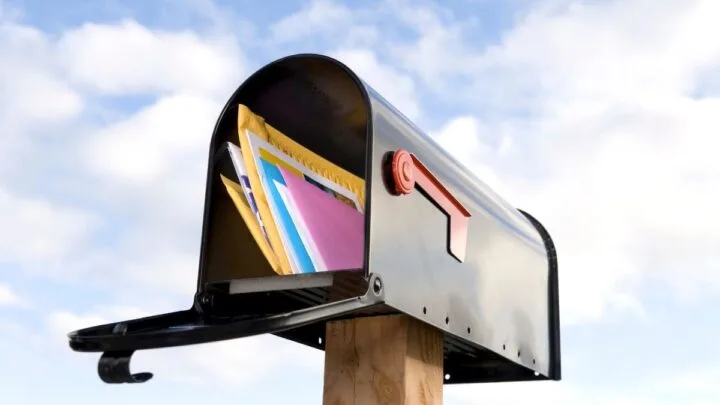 How Long Does It Take for Mail to Start Being Forwarded?
In most cases, mail will start being forwarded to your new address within 7-10 business days of the date listed on your change-of-address form.
However, it's important to note that this is just an estimate and that delivery times may vary depending on several factors, including weather conditions and the efficiency of your local post office).
If you need your mail to be forwarded sooner than three days, for example, you can request an expedited forwarding service from the USPS.
This service costs an additional fee but will ensure that your mail is forwarded within one to two business days.
Keep in mind that even with expedited forwarding service, there may still be a day or two delays before you start receiving your mail.
The USPS has to first process your change-of-address form and then forward it to your chosen provider.
If you haven't received your forwarded mail within a week, it's best to contact your provider directly.
They should be able to tell you whether or not your mail has been forwarded, and, if not, they may be able to track down the cause of the delay.
Summing Up Why Your Mail Isn't Being Forwarded
If you've recently moved or need your mail forwarded but it hasn't come yet, there are a few reasons why this could be the case. Most commonly, the issue is that there was a small mistake made on the for. In other cases, it could be due to bad customer service or the expiration of forwarding services.
Make sure you check in when you need your mail forwarded to make sure it gets to you on time, and to contact your mail provider with any questions.