If you have plans to go on vacation and want to receive important mail before you leave, you may be wondering how you find out what time your mail comes.
In the past, there was no real way of knowing what time your mail would be delivered. Recently, the US Postal Service has made many improvements over the past decades, and providing information on mail is one such advancement.
To find out what time your mail will come, you can utilize the US Postal Service's "informed delivery" information, which allows users to track their mail or packages that are scheduled to be delivered. This allows you to know exactly when mail or packages will be delivered.
The arrival time of our mail is a question we find ourselves asking whenever we are waiting for important packages.
This can be especially concerning when you're at work during the day or are off on vacation.
We are always looking for ways to get better quality service. For all those wondering, we are here to provide you all the information you need when it comes to receiving your mail.
How Do I Find Out What Time My Mail Comes?
Despite the fact that the average delivery time for mail in the United States is 2.5 days, normal mail might take up to seven days to reach somewhere, depending on the state to which it is delivered.
If there are public holidays, such as Christmas, the delivery may even be further delayed. This is mainly because the postal service receives an excessive amount of mail over the holiday season, causing delays.
Other events, such as the COVID outbreak and strikes, might create postal delivery delays. As a result, the delivery service may take longer than usual delivery days.
Digital mailroom services can assist mail users in guaranteeing that their mail is delivered on time in this age of cutting-edge technology.
Digital mailroom services may assist mail users in ensuring that their mail is not lost and making mail management much easier in this age of cutting-edge technology, even for the mail service.
Mailrooms are used to guarantee that mail arrives on schedule and in good condition. Mailrooms may also store the mail securely until it is time to pick it up.
Furthermore, with a digital mailroom, the mail is scanned and a notification for mail collection is issued to the receiver with a single click.
Find Out When Your Mail Gets Delivered
In general, the mail carrier attempts to arrive at the same time every day. Mail carriers have a set route that they follow.
You'll have a decent notion of when to anticipate your mail if you keep track of when your postal carrier arrives each day.
For example, if your postal carrier shows up between 11 and 12 a.m. every day, you can anticipate your mail to be delivered at that time every day.
However, keep in mind that the postal carrier may be delayed due to unforeseen circumstances.
They may also provide you with further information about their timetable.
You must be completely aware of the rotating cycle in order to maintain track of your packages depending on the service you are using. It refers to the amount of time allowed to the postman for a specific route.
The second thing you should know ahead of time is the sorting time. The sortation time pattern is determined by the route postman's preference based on route load and incoming material schedule.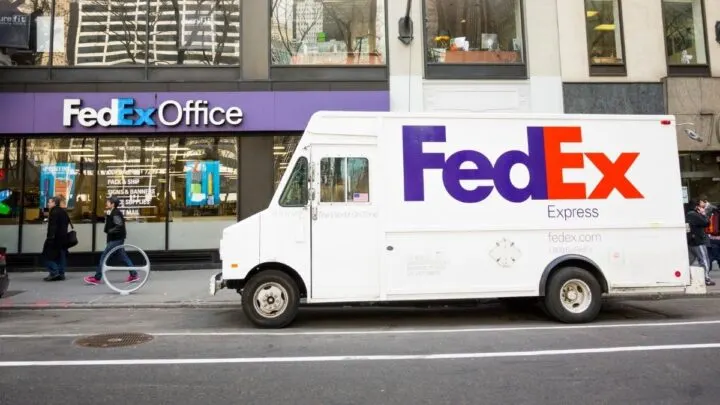 FedEx
"FedEx Delivery Manager" is a comparable service that may be signed up for free. With this service, you can keep track of the packages that are on their way to your address.
You may even provide FedEx delivery instructions and have the box held at a nearby location (in case you are not at home) for you to pick up later using the online dashboard. It also offers the option of receiving alerts by email or text message.
It addresses the first time before the day of delivery, the day of delivery, and sends the last message the moment your shipment is delivered, similar to UPS's service.
UPS
UPS provides a variety of services so that you know when to expect your mail. "UPS My Choice" is a free service that allows you to display the estimated arrival time of your items at your house.
You may also follow the status of your packages.
Choosing its premium service comes with a slew of additional perks. These benefits include the ability to plan a delivery for the next day or to a different address.
You'll also receive a text notification when the package is dispatched when it's on its way to delivery, and finally, on the day it's delivered.
Priority and Forwarded Mail
You may sign up for special delivery services to get your packages delivered faster. Priority mail is available for an additional fee and a shorter delivery time from the service providers.
Priority mail takes around 2-3 days to arrive and is available six days a week.
Priority mail can be sent depending on the size and weight of the package. Priority mail covers mail that weighs more than 13 ounces.
Priority mail may also be traced, providing you with detailed information about where your letter is.
It might take 3-12 days for forwarded mail to arrive, which is why it is important to submit a request for mail forwarding as soon as the shipment arrives so that it may be processed right away.
You have the option to make a temporary modification.
It's important to submit a request for mail forwarding as soon as the shipment arrives so that it may be processed right away. You can request a temporary or permanent change of address so that your mail can be forwarded.
If you are relocating, your mail might be temporarily forwarded for six months. On request, the service can be extended for up to 12 months.
You must, however, update your address in the system for a longer length of time. State mail, such as newspapers and priority mail, can be sent free of charge.
Summing Up When Your Mail Arrives
We all want to know when our mail will arrive, especially if the mail contains an important document or package. Utilizing the USPS' tracked delivery services, or by signing up for UPS' or FedEx's informed delivery, can better inform you of when to expect your deliveries.
It's important to note that even though our mail carriers have set schedules every day, there may be delays that prohibit them some days, such as road accidents or inclement weather.