The retail world is cutthroat, and all the major retailers try to find new methods and ways to attract new customers while retaining old ones.
Every company has a research department that investigates and tracks their competitors.
Using their research departments, retailers can price items within the same price frame. But what about Amazon?
Can Home Depot compete with the famous online retailer for tools, materials, fixtures and appliances?
Home Depot does allow you to price match products from Amazon, and the retailer does a great job of pricing its products equal to or lower than the huge corporation.
Amazon's primary advantage is not their prices but their fast delivery and their extensive selection, so it makes sense that Home Depot would try to beat their prices from potential customers.
Which is Cheaper: Home Depot or Amazon?
For tens of millions of people, money just doesn't go as far as it used to.
Inflation is rising, and third-party sellers gouge people on many sites so they can make a quick buck.
People are watching their budgets and their expenses like a hawk and they're constantly looking for the best price.
Most people will visit Home Depot and shop on Amazon. But which one is cheaper?
We thought it would be Amazon that was cheaper, and also had the better deals and prices.
But it turns out that's not true. According to a match of over 100 unique items conducted by several home shopping websites, Home Depot regularly has better prices than Amazon.
But how can that be?
According to the site Apartmenttherapy.com, the prices at Home Depot's gardening, Lawn Care, and storage section regularly beat Amazon's prices.
They compared the same products from both the Home Depot online store and the Amazon store, and Amazon was found wanting.
A decorative wire shelving was $99 at Home Depot. On Amazon, it was $150.
Even with bulk purchases, Home Depot still wins. A pack of six Sterilite 64-quart Latching Boxes is $59 on Amazon.
Home Depot does not carry the pack of 6. It only carries the single products, and it is $9.
If a customer were to purchase 6 latching boxes from Home Depot, then it would cost them $54.
Another website, Business Insider, also found that Home Depot prices were lower than Amazon's.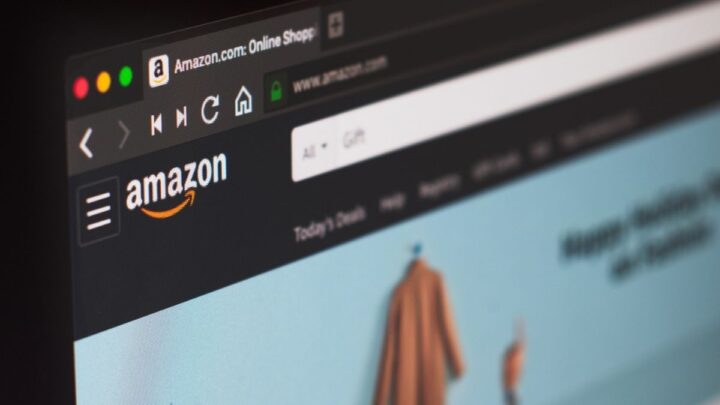 Does Home Depot Price Match Amazon?
Yes, Home Depot does price match Amazon.
As long as the product from Amazon meets all the first matching requirements, if the price from Amazon is lower than Home Depot's price, it will be price matched.
Because Amazon is a major online retailer that has its own special sales, Home Depot will not match any products with sales prices.
For example, Amazon regularly has Prime Day deals. These Prime Day deals can drop a single item's price 20 to 30% or lower.
So, Home Depot will not match any price that is influenced by Prime Day deals.
However, when it comes to the cost of shipping, Amazon cannot be beaten. Home Depot will not price match or match the shipping time of any products sold on Amazon.
If you live close to a Home Depot store or warehouse, then you will receive your online order faster than if you lived far away from the Home Depot site.
But if Amazon says your order is coming in two days, then it'll be there in two days.
If time is of the essence, then we suggest ordering your products from Amazon.
But if price is the most important factor and you don't mind waiting a week or two, then Home Depot wins hands down.
How Does Price Match Work at Home Depot?
The Home Depot price match guarantee has been in effect for a few years and now.
Overall, the guarantee is a hit with new and returning customers as they know they can always get the perfect price from Home Depot.
Here is how the Home Depot price match guarantee works.
A customer finds a product that is sold at both Home Depot and one of its competitors. They can either find a product online or in-store.
If the product is cheaper at the competitors online or brick-and-mortar store, and the price is not due to a sale, then it qualifies for the price match guarantee.
The customer can bring in a picture of the product and its lower price and show it to a manager. The manager can then look over the product and its price to see if it qualifies.
If it qualifies, then the manager will change the price of that item for the customer.
But a customer cannot find any product and have its price matched. There are few restrictions on the price match guarantee service.
If any product matches one restriction, it will not be price matched.
Here are a few of the restrictions.
The product at the competitors' store and Home Depot must be exactly the same. The only characteristic that does not have to be the same is the color, unless the color is limited edition.

The item cannot be limited edition.

The item cannot be a seasonal item, like an item made for Easter, Christmas, Hanukkah, Fourth of July, the Memorial Day, etcetera.

Any item that is no longer stocked at Home Depot.

Any item that already has a discount applied to risk or is part of a rebate offer.

Any item that is buy 2 get 1 free or a similar offer.

Any item that is being sold from a third-party, like eBay or Facebook Marketplace.

Any item that has been opened and is being sold as reconditioned or refurbished.

Any item from a competitor that is membership-based. For example, Costco Is Not a Home Depot competitor.
As you may have already guessed, Home Depot will not price match the sale taxes on any products.
Any and all services and rental programs do not qualify to be part of the price match guarantee service.
Regarding snacks sold by Home Depot and Amazon, Home Depot will not price match any of the foods or drinks sold at the point-of-sale counters such as sodas, candy bars, mixed nuts, etc.
Is the Price Match Service Available Online?
Yes, Home Depot's price match guarantee is available online.
It may take your price match longer to be approved, but as long as you submit the right information and the product is not on sale, a low price will be guaranteed.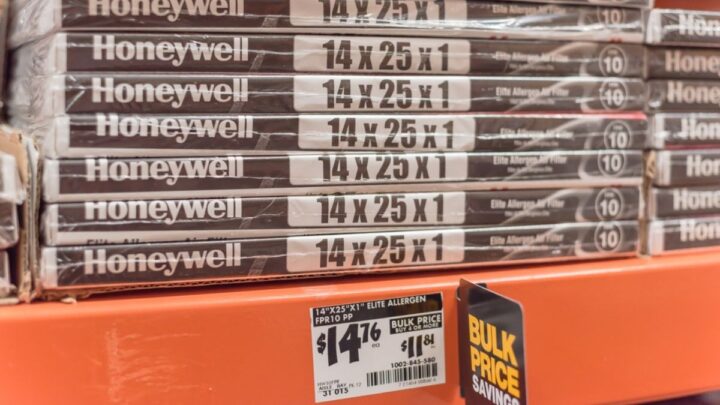 Does Home Depot Price Match Plus 10%?
Home Depot used to have a price match plus 10% guarantee.
This means that Home Depot will not only match the lowered price from their competitor, but they will also lower the price of their own product for that customer by 10%.
However, this bonus 10% drop is no longer available. Any products will only be priced matched for the exact price of Home Depot's competitors.
Conclusion to Home Depot Price Matching Amazon
Yes, Home Depot does price match Amazon products. However, Home Depot's prices are regularly lower than Amazon's, so it is Amazon but needs to do the price matching.
Any items whose prices have been lowered because of a Prime day sale or any other Amazon sale does not qualify for a price match.
But Home Depot does not map shipping times. So, Amazon shipping times will be much faster than Home Depot shipping times.