Redecorating your room can be fun and can change the energy of the space. One of the best ways to transform a room is to add shelves to the walls.
Long shelves can provide additional space for the pile of stuff cluttering your closet. Short shelves can be a nice way to add small plants, books, figurines, and other small things that show off who you are and your interests.
But unless you have your own home, you probably won't be able to nail shelves to the wall. This is especially true if you live in an apartment where the landlord wants to be contacted about every minor change.
Why are you paying all that rent, only to be given a list of restrictions you have to follow? Most landlords don't put up shelves for their tenants, anyway!
You need shelves in your bedroom, bathroom, or living room. But you don't want to anger the landlord, so you need to hang shelves without nails.
There are six ways to hang shelves on the walls without making a hole in the wall – Velcro strips, construction glue, adhesive strips, suction cups, scotch fasteners, and Command Strips.
Ways to Hang Shelves on the Wall Without Nails
Landlords be damned! You need shelves in your home or apartment! So how do you hang up the shelf on the wall without making a hole?
There are three methods you can use to hang a shelf on the wall. None of these methods require nails, so you won't violate your renter's contract.
Each item required to hang new shelves is available at most big box or independent hardware stores.
Before you hang anything on your wall, you must prep the space first. Scrub the walls gently with a rag and remove all the dust.
Before installing shelves onto the walls of a room, use a pencil to sketch out where each shelf will go. Always use a pencil when marking the wall, as it is a simple instrument whose markings can be removed within the eraser.
By sketching where each shelf will go on the wall, you can visualize how the room will look once the shelves are up.
This will also prevent you from putting up shelves in the wrong areas: too close to a door, too close to a window, or in a space dedicated to an armchair, sofa, or couch.
Suction Cups Shelves
We all need small shelves near our bathroom sinks and toilets or in our bathtubs and showers. But installing the regular shelf in the bathroom is not advised.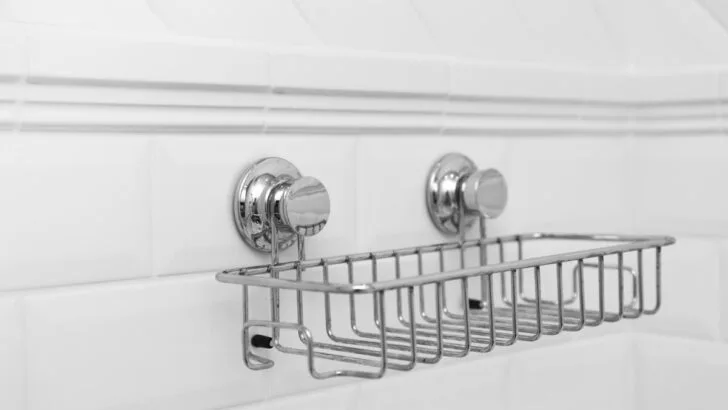 Mold can build up behind the shelves and most bathrooms are small, so the shelf may impede the door or the toilet.
But small suction cup shelves in the bathtub or shower will provide the surface space you need to place your soaps, shampoos, conditioners, lupus, and bathing oils.
Suction cup shelves are found in the bathroom and toiletry area of big box store or grocery store. When you install a suction cup shelf in your bathroom, the surface cannot be wet. The wall must be dry and you must press firmly on the suction cup.
Scotch Fasteners
If you have light small shells to hold minor items like a candle or a battery powered humidifier, then use a Scotch fastener to hang a shelf. Scotch fasteners are removable, so if you need to take off the shelf, you can.
There's no need to scrape or scratch the wall. But when you are placing these Scotch fasteners on the wall and the shelves, don't just use one fastener, use five or six.
Adhesive Strips
Adhesive strips come in a range of sizes, and they can hold different weights. Most adhesive strips can easily hold 10 to 20 pounds indefinitely with no problem at all.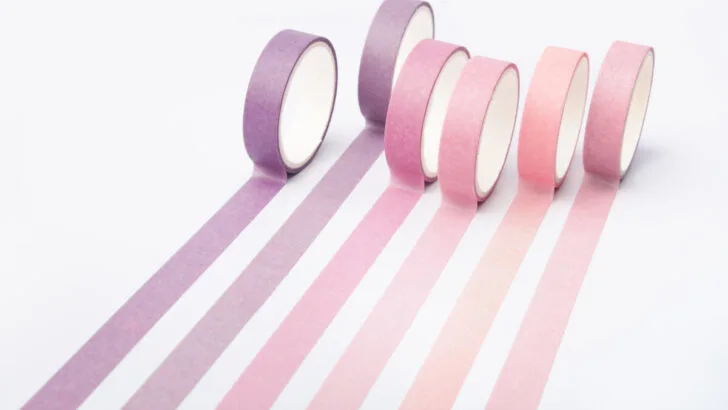 But shelves can easily be 5 to 10 pounds, so buy heavy-duty adhesive strips.
There are some adhesive strips that can hold 25 and 40 pounds. They will be more expensive, but the heavy-duty strips will prevent your shelf from crashing to the floor and damaging your collectible He-Man figurines.
Construction Glue
Construction glue isn't like any type of glue in a hobby shop or even an automobile shop. Heavy duty construction will keep anything in place.
Use general and heavy-duty construction glue for shelves inside your house and the exterior construction glue for shelves on your patio.
Once applied and dried and cured, heavy duty construction adhesive glue can last for years. Construction glue holds anywhere from 15 to 30 pounds of weight.
But be warned: when you remove the construction glue, scrape the glue off of the wall. Using the scraping tool can damage the paint.
Also, a substance called an adhesive remover will remove construction grade glue from the wall. It is less likely to damage the paint on the wall.
Velcro Strips
Velcro strips are perhaps the weakest type of wall mount for shelves. Only use Velcro strips to hang small light shelves. According to the Velcro company themselves, Velcro strips can hold 1 lb per square inch up to 5 lb.
Velcro strips are best for hanging shelves will be small enough to hold one or two items for decorative purposes. If the shelf is very thick enough, use multiple Velcro strips.
Instead of hanging the shelf on the wall, you can also use Velcro strips to hang the individual object on the wall.
For example, if you want to place some small candles on a shelf, ditch the shelf and place the small electric candles on the wall using the Velcro strip. Floating candles on the wall can add a nice decorative feel to your room.
Command Strips
Another method of installing shelves on the wall without using nails is by using command strips. Click here to learn more about Command Strips and how you can use them to hang shelves.
Can I Use Mounting Putty to Hang up a Shelf?
You should not use mounting putty, as it is not designed to hold medium or heavy loads. In fact, the average mounting putty product can only hold up to 5 lb.
Mounting putty is ideal for posters, pictures, and minor items. It cannot hold a shelf by itself or with items on it.
Tip 1: Use a Leveler
Putting up shelves can be annoying, especially since you only have one chance to do it correctly. If you don't have a good eye and most of your posters that you put it yourself, come out crooked, then you should use a leveler.
The leveler will help you determine if the shelf is straight or if it is slightly slanted. By using a leveler, you will hang the shelf straight the first time, and your books or your grandmother's ashes sliding off the shelf in the middle of the night.
Tip 2: Do Not Lean on Nail-Less Shelves!
Although you should never lean on any shelf unless it's absolutely necessary, you especially should not lean on shelves that are not secured by a nail.
Shelves hung without nails cannot hold human weight. These shelves can hold small and medium-sized objects if multiple adhesive strips or putty are used.
Conclusion to Hanging Shelves Without Nails
Before you place down any putty, glue, or strips on the wall, you must prepare the wall. You do not have to sand the wall, but the area where you are going to install the shelf needs to be cleaned to remove any sticky substances, old pencil marks, or stuck on tape.
Since the shelves will be installed on the wall with adhesives or strips, you cannot not load them with heavy objects like you could with a shelf hung by nails.
You should not put over 25 lbs on each shelf. If you want to put something heavier than 25lb, use a nail. A leveler is a tool that will ensure you place the strip, grip, and shelf correctly and evenly.