Have you recently decided to invest in a smart TV? They're becoming more and more popular, as they can hook up to a multitude of devices.
Not only is your smart TV bigger than your last tv, but it can also connect to Bluetooth devices and have multiple streaming services as well.
However, you may be wondering: do you have to keep your cable plan? You have been meaning to cancel it, as you rarely watch live tv anymore.
But what if your smart TV needs a cable subscription?
You can definitely use your smart TV without cable, as the TV connects to wifi in order to work. That's part of the allure of smart TVs, and cutting down on cable bills is always a plus.
Why should they scroll through hours and hours of frankly boring and uneventful content when they can fire up any app or website on their Smart TV?
With just the push of a button, the user can watch any movie on Disney Plus, Hulu, Starz, HBO, Netflix, and any of the other dozens of apps available on most smart TVs.
Even news stations now have their own apps, so you don't need a cable plan to watch the news.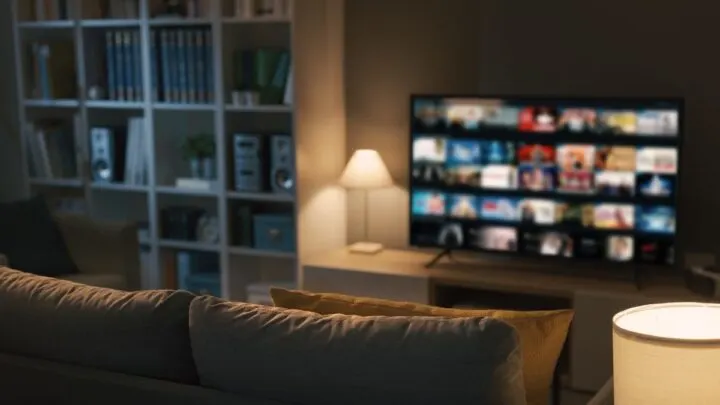 Can I Use TV Apps Without a Cable Subscription?
Yes, you can use the apps on your smart TV without a cable subscription. But some apps require you to sign in with a cable provider's username and password.
If you have a cable subscription, then you might want to renew it for another year. But only if you watch a lot of cable television.
If you don't, then you can watch tv through the various free apps available on your smart tv.
Many smart TV apps will allow you to view their content in exchange for watching ads. Some apps will provide the option to pay a monthly fee for ad-free viewing.
However, certain channels, like TLC, the Discovery Channel, the Syfy Channel require the viewer to have a subscription to a cable provider to view the app's content.
Why would the apps bind themselves to a cable provider?
Wouldn't that mean they would lose viewers, as the viewers without cable provider subscriptions can't watch their content?
One possible reason why many cable channels apps require a viewer to have a cable provider subscription to view their apps is due to their pre-existing contracts with TV/cable providers.
As you may already know, more and more people are turning off their cable and never choosing an alternative cable provider. They're simply not going back.
This has many cable providers scared. They may have created new contracts with these channels with the stipulation that anyone who wants to watch the content must have a cable provider.
That is just one theory. But it makes sense.
Can I Watch My Cable Channels Without Signing Up for Cable Again?
One way is to sign up for a bundle of channels. Because cable is dying, the cable channels that rely on TV providers are now bundling together multiple channels and selling their content as a single package.
For example, Discovery Plus comes with access to PLC, Syfy, HGTV, the Food Network, OWN, and a few other channels. For seven bucks a month, you can have access to all the content on these channels.
Another method to watch your favorite cable tv shows is through YouTube.
Many of these TV channels have all of their shows and content for sale on YouTube as well as Amazon, Hulu, Netflix, and Disney plus.
They might require a secondary subscription.
Best Paid Apps for Smart TVs
You will be ecstatic once you let go of your cable plan.
You'll be so happy you no longer have to pay $70 to $100 a month to have a cable plan that you don't even use.
Can you even remember a day in the last three months where you sat down and watched live tv?
So, dedicate your cable money to the following apps. You probably have some of these apps already!
Hulu – Hulu offers to watch live tv and news shows on a separate subscription plan

Sling Tv

Netflix

Amazon Prime

Starz via Amazon Prime

HBO

Disney+

Discovery+

Crunchyroll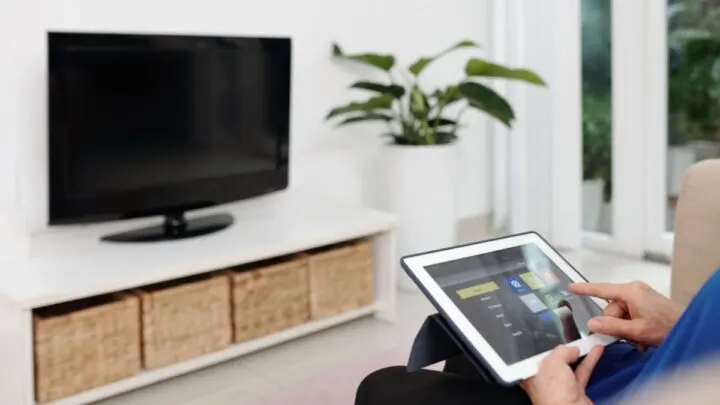 What Are the Best Cableless and Free Smart TV Apps?
We understand that paying for multiple apps can get expensive. So, we've included a list of completely free apps below.
You won't have to pay a subscription to either content. But you will need to watch ads.
Roku

Hulu – free but has ads

Tubi

Pluto TV

Peacock

PBS Kids

Crunchyroll

Crackle

Xumo

Viki

Asian Crush
Embrace App Sharing!
Even if the cost of the total amount of apps you use on your smart TV Verizon to 65 to $80, it will be well worth the cost.
$80 worth of app subscriptions will surely have every single TV show you need and want to watch.
Most people share their login information with their family members. Most paid apps allow the user to watch their content on up to four or five devices.
Maybe your brother can pay for Disney+; your mother can pay for Netflix; your cousin that you always hang out with can pay for Amazon prime; and your great aunt loves Discovery+.
Just make sure no one is double paying for any apps.
Dig up your Blu-ray player!
We all have a Blu-ray player that we have not hooked up to our Smart TVs.
Maybe you haven't hooked it up yet, or you had to remove it in order to make room for your stereo system.
But with the Blu-ray player, you can watch all the Blu-ray movies and Blu-ray TV shows that are sitting in the back of your closet.
Smart TVs can't connect to Blu-ray players. Here's how to connect most Smart TVs to most Blu-ray players.
Locate the connection wires that will connect the Blu-ray player to the smart tv.

Find the HDMI cable.

Once you find it, connect one HDMI port to the blu-ray player.

Then connect the other end of the HDMI cable to the smart tv. Pay attention to the number on the Smart TV's HDMI port.

Plug the Blu-ray player's electrical cord into the wall socket and turn the player on.

Now turn on the smart TV.

Using the remote, change the tv channel to the right HDMI cable channel. There are multiple HDMI channels on a smart TV. Change the channel to the HDMI port number display on the back of the tv.

It might take a while to connect. You may have to unplug and replug the HDMI cable on the smart TV.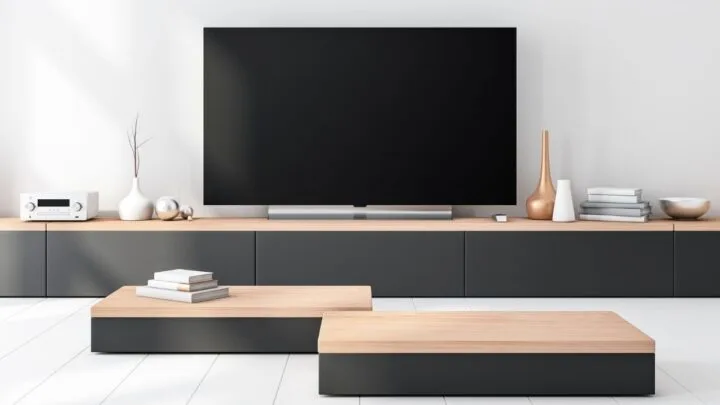 Conclusion to Watching Cable on a Smart TV
You will not need a cable provider to watch TV on your smart tv. All of the channels provided by a cable plan will be replaced with many free and paid apps.
Most popular paid apps are Hulu, Netflix, Amazon Prime, and Discovery+.
You can also use your Blu-ray player to watch Blu-ray movies and boxed Blu-ray shows that you already own.