When building a home, there are so many decisions to make. Everything from the color paint on the walls to the shape of the hardware on your doors.
However, there are so many decisions you can make that will truly transform your home from ordinary to extraordinary!
Below are 15 cool things you can consider adding to your home.
In no particular order… let's begin!
1. Feature Walls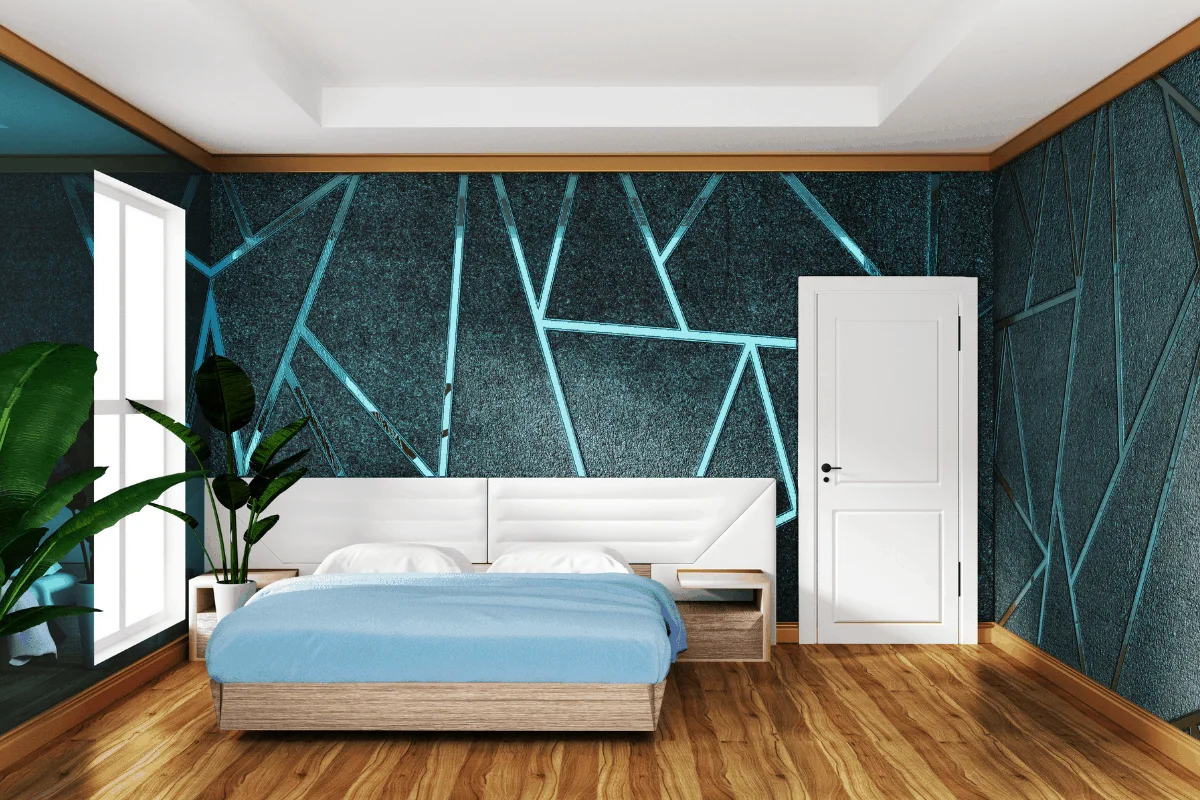 The quickest way to jazz up a room is with paint. To really draw your eye consider adding a feature wall.
Feature walls can be anything from a darker shade of paint on one wall to an elaborate wallpaper. They can even include custom woodwork like wainscotting, shiplap, or any textured wood pattern.
Get creative and design something that really shows your character.
Feature walls work great in powder rooms. offices, or bedrooms. Be wary of forcing feature walls in areas like kitchens or great rooms.
2. Double-Duty Tables
When you want to turn a dining room into a game room, then using a regular table to make a pool table or ping-pong table could be just the thing.
Whether you want to create a top for a pool table that will cover the playing surface when you want to eat, or you create a pool table surface from an existing table, you can transform a room with a piece of furniture that does two things at once.
3. Indoor Slides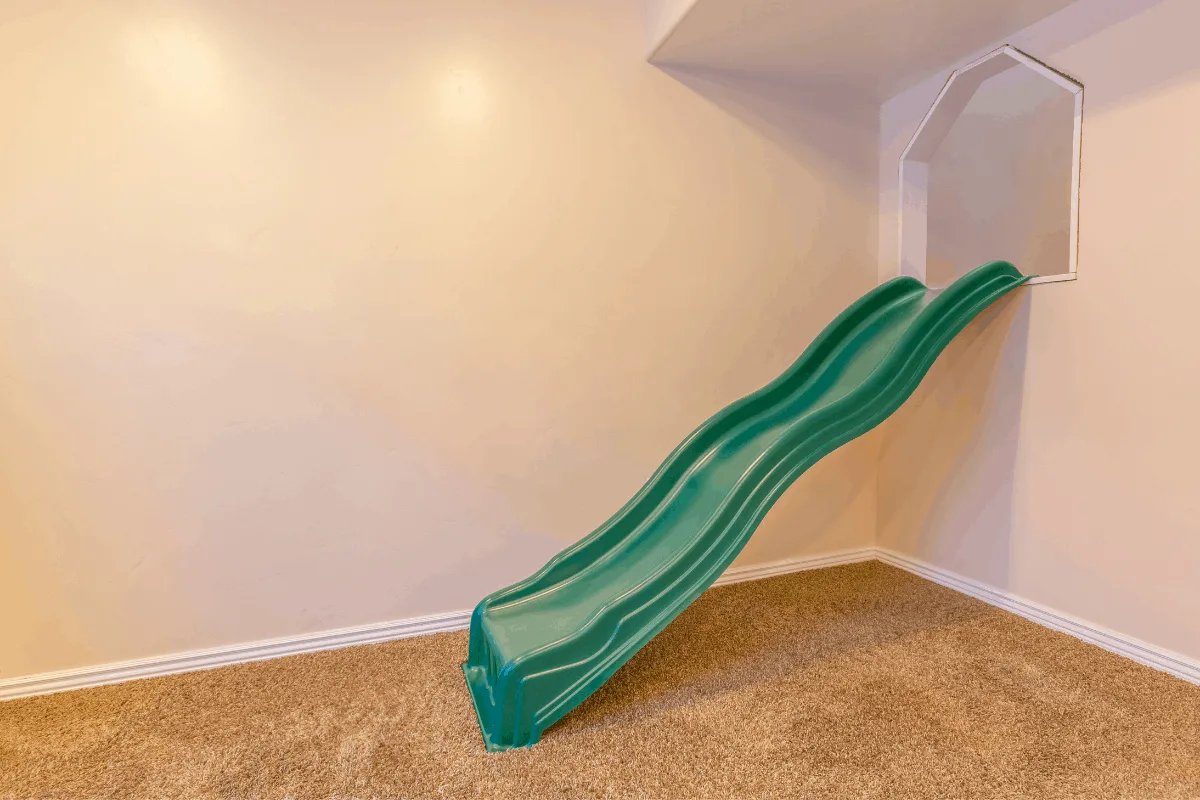 This is truly for the kid-at-heart adult. How cool would it be to get out of bed and slide into the living room?
Well, anything is possible. Consider transforming that bonus room above your garage into a dream playroom. You can add a slide from a loft down to the play area.
Other ways to incorporate a slide is to add one on from your back deck to the yard. How cool would that be?
4. Smart Technology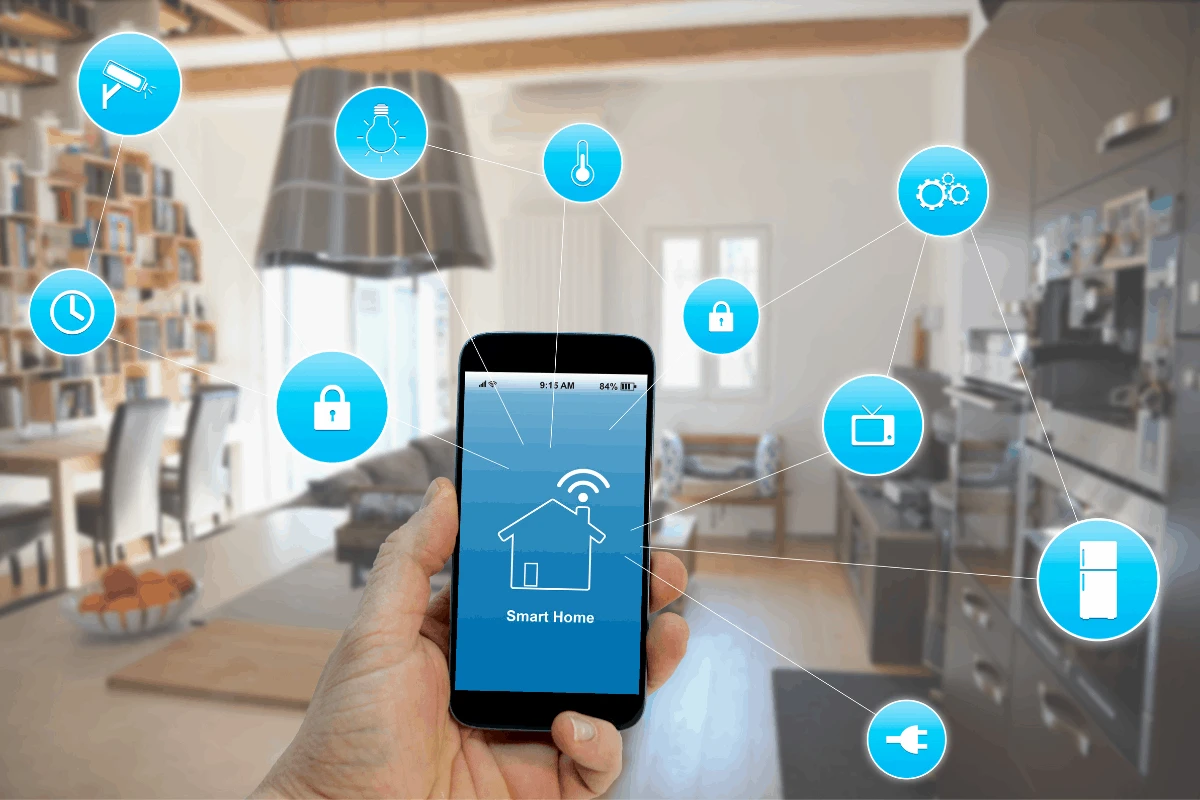 These days technology is everywhere. Why not incorporate it into your home?
Smart applications can be used to adjust and schedule everything from the lighting and music in your home, to your curtains, and security systems.
Check out keyless front doors, curtains that automatically adjust based on the amount of sunlight hitting them, or even lights that are motion sensored for common areas like kitchens or bathrooms.
5. Wine Cellar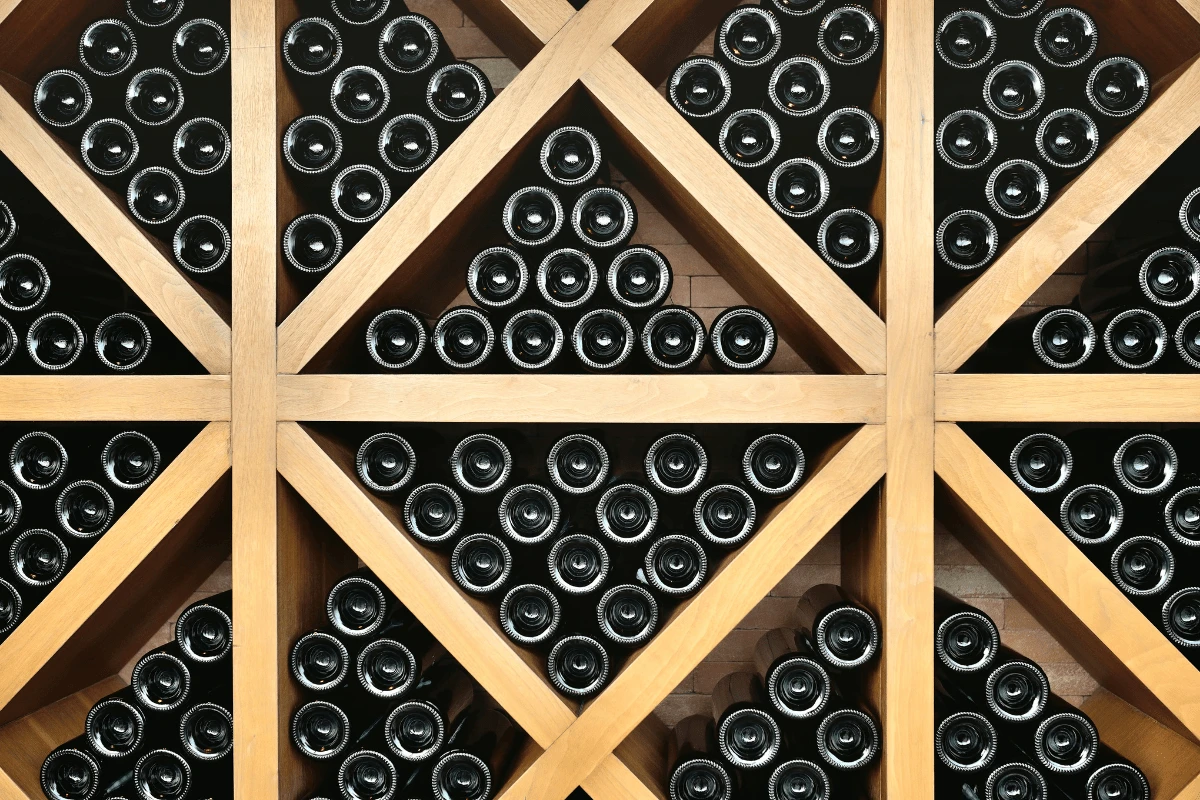 You don't need a large room for a wine cellar. They can be incorporated almost anywhere.
Any small, dark area can be great for a wine cellar.
Carve out under your stairwell, or build it into a buffet table in your dining room. My favorite option is to create a hidden space behind a piece of art in the kitchen or dining room. Guests love this!
6. Beach Firepit
Having a regular fire pit in your backyard is great, but choosing a more interesting option will be much cooler. Choosing to have a beach fire pit can make you feel like you are oceanside even when you are not close to the coast.
You can bring sand in and pour it around the pit to make it feel like you are on the warm sand of the beach, and add some tropical plants around the area to create the right atmosphere.
You can even choose to have candles burning with ocean scents and put saltwater in your pool for the full effect.
7. Stairway of Books
A staircase can be a wonderful area to take to the next level. With all of the space that a long staircase gives you, why not make it into shelving that you can get good use out it?
Make the entire staircase into bookshelves that can hold your collection of novels, biographies, or encyclopedias and make a library that anyone can use when they are walking upstairs. There is often lots of space for this, and cutting space for the shelving is fairly simple.
You could also use this for movies, CDs, vinyl, or movies. Whatever you have a lot of, keep it here so you always have easy access.
8. Indoor Garden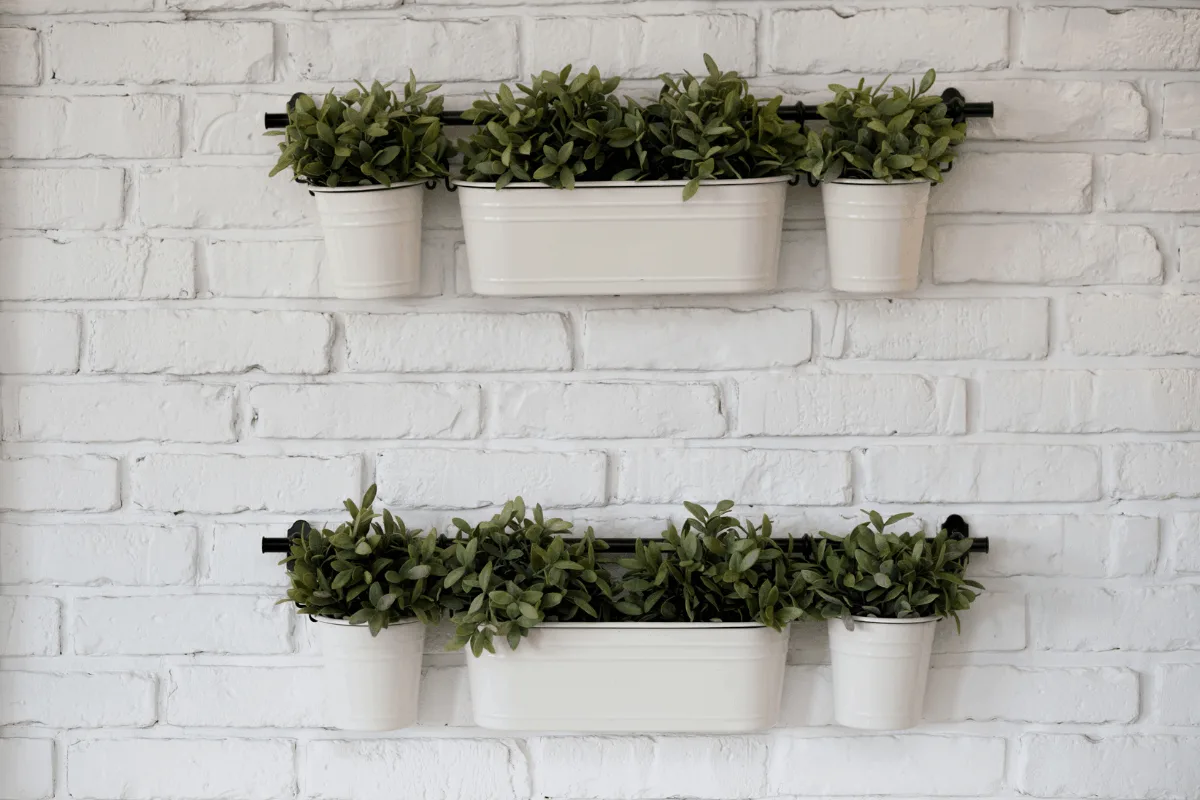 If you want to add some more greenery to your home without changing too much, then adding indoor gardens around the house can make the place feel more natural with very little work.
You can choose to have an herb garden in the kitchen, handing planters attached to the ceiling, or even have full planters made into coffee tables.
Just have a small watering can nearby to fill from the sinks and you can easily keep these gardens growing year-round. Also, if you want to attempt to grow plants outside of their season, you can keep the temperature and moisture at the right level so that it grows well.
9. Hidden Appliances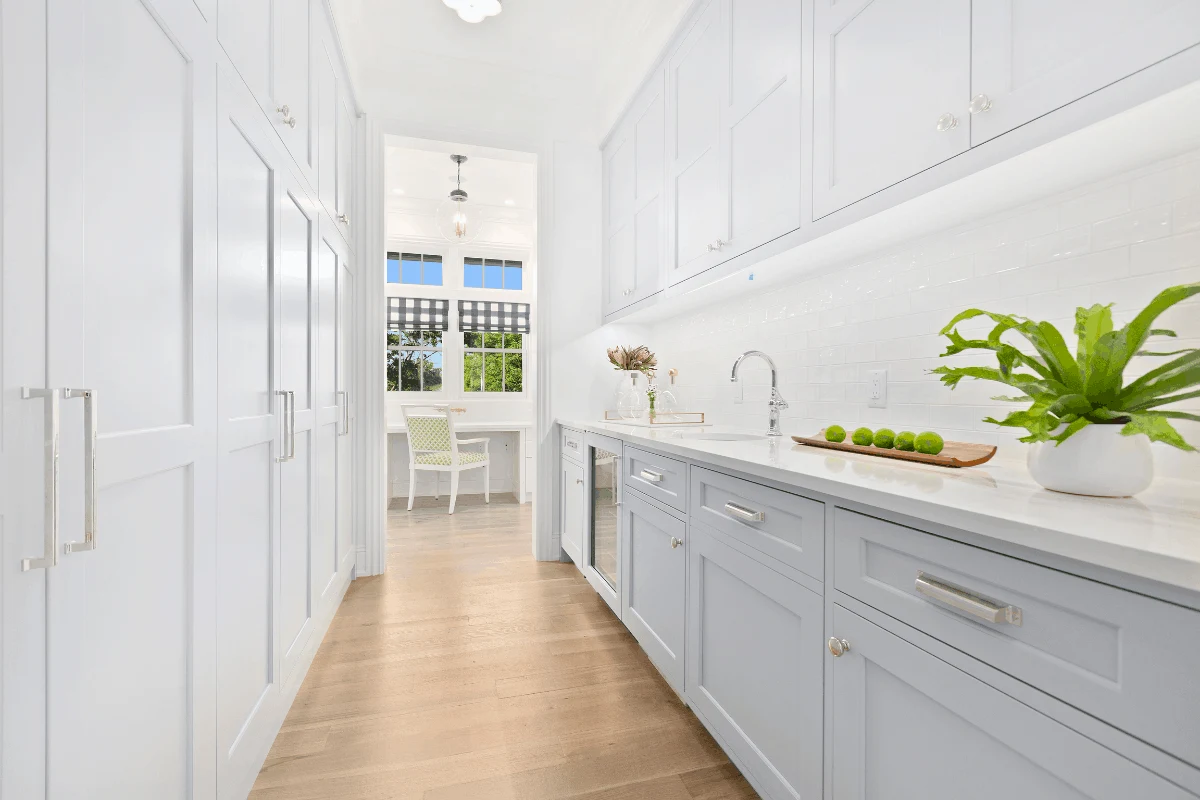 do you hate the look of your toaster on the counter? There are so many options on to help you hide all your necessary but unsightly appliances.
You can have a section of your island that come up from below or have an appliance cabinet that comes all the way down to the stone.
If that doesn't meet your needs, butler pantries are making a come back. Adding a butler's pantry for prep work or common appliances can get all the nicknacks out of the kitchen and out of your sight.
10. Natural Instruments
If you love music and the sound of rain, then putting the two of those things together will make a creative addition to the outside of your home. Get creative with triangles, chimes, and other small items to help create a musical wall.
Use the items that can be heard when rain hits them, this will create a soft melody that plays every time rain starts to fall.
Rainsticks are a popular choice for the soft sound that mixes with the actual rain, but trumpets and gongs have been used to create some really interesting songs of nature.
11. Movie Theater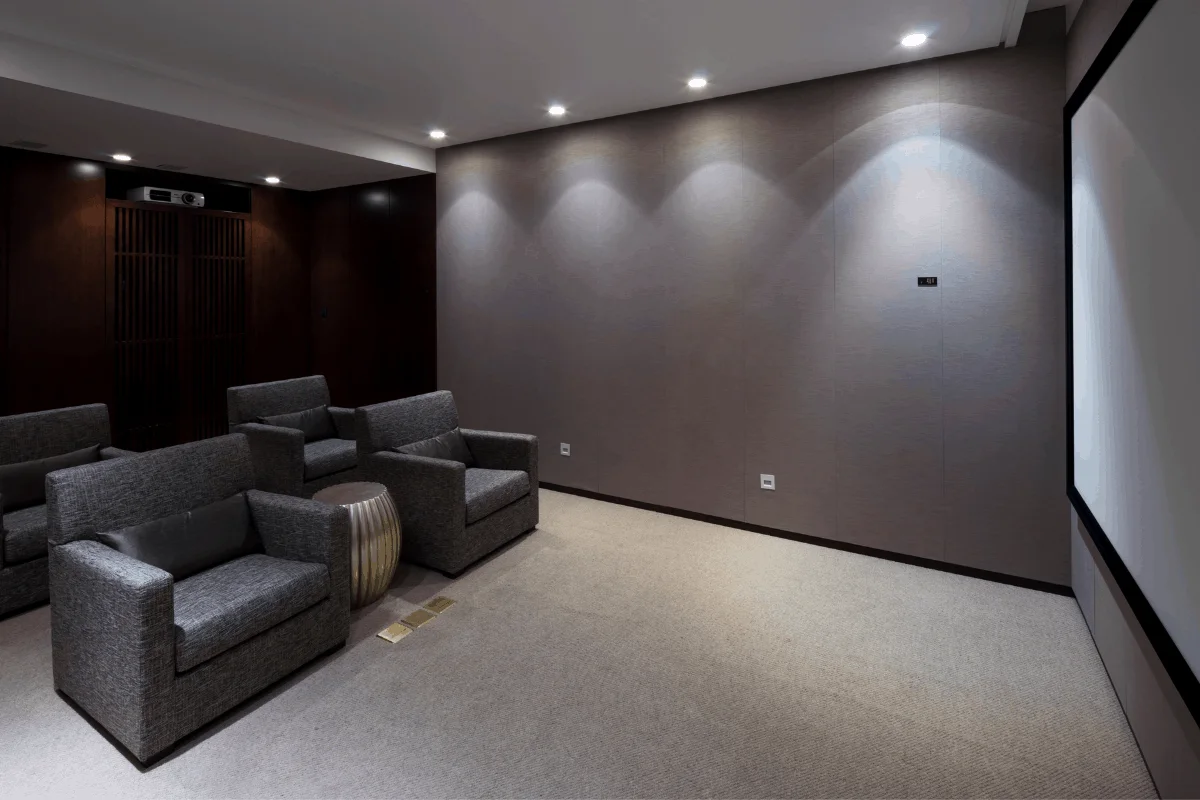 Everyone loves movies, but going out doesn't always sound good. So, create your own movie theater in your home and save yourself the trip.
Whether you want to use a big screen tv or a projector screen, you can make the theater feel very big. You can add a snack area with a popcorn and cotton candy machine and reclining seats to make it feel real.
Or, you could take it outside and create a drive-in theater version where you sit in the grass and watch on a projector.
12. Floating Bed
Almost anything can hang from the ceiling, and your bed is no exception. Hanging beds are attached to the ceilings and float in the air.
This can create a wonderful, light feeling when you sleep and is ideal for those who like a bit of movement when they sleep. It is said to make you feel as though you are being rocked to sleep.
Then, since you have more floor space, use the underneath portion to have extra storage or an extra table that slides out for use when needed.
13. Dog wash Station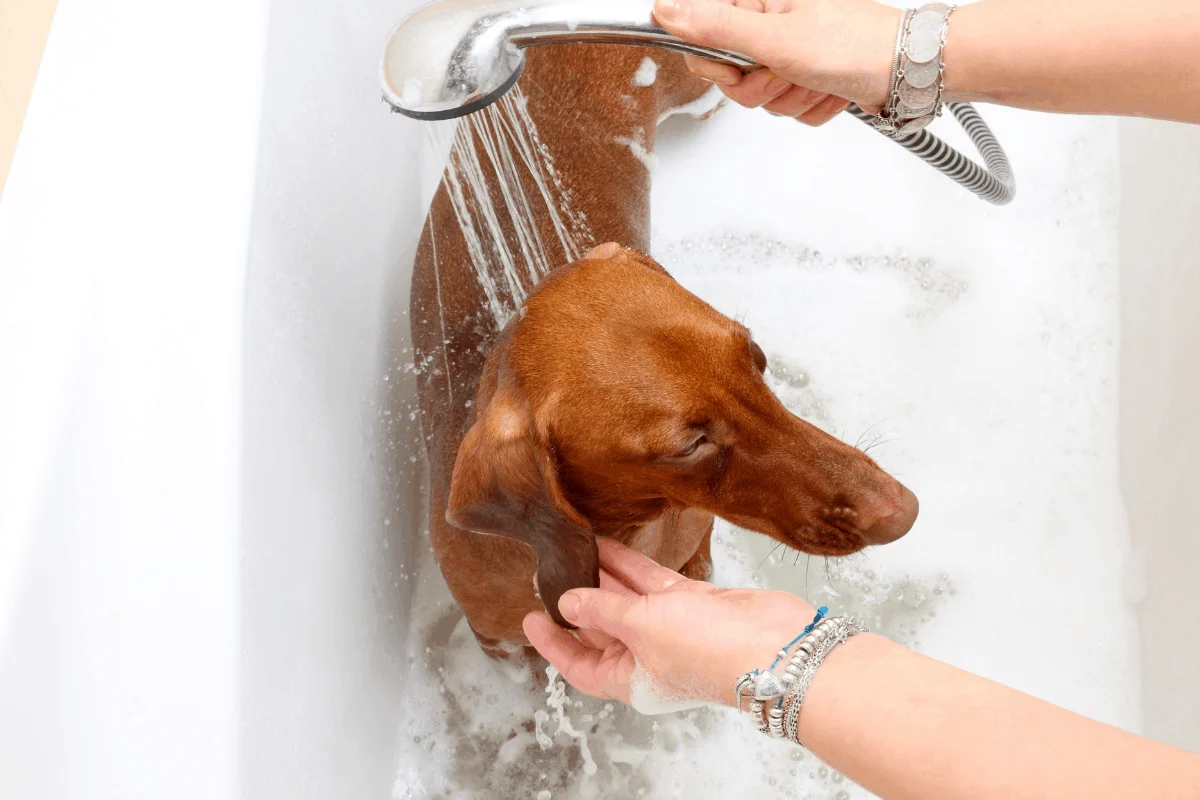 If you have pets and want to make them feel at home too, then using a space for their cleaning is a great way to add something extra to the bathroom. Making a dog washing area with a short door and faucet can make it easier for you to get your puppy to get clean.
Also, if you have trouble getting a larger dog or cat into the bathtub, you can make it easy for them to walk right into the shower area that's made for them. You can even have a secret area to hold treats so that they get rewarded for getting a bath.
14. Fitness Room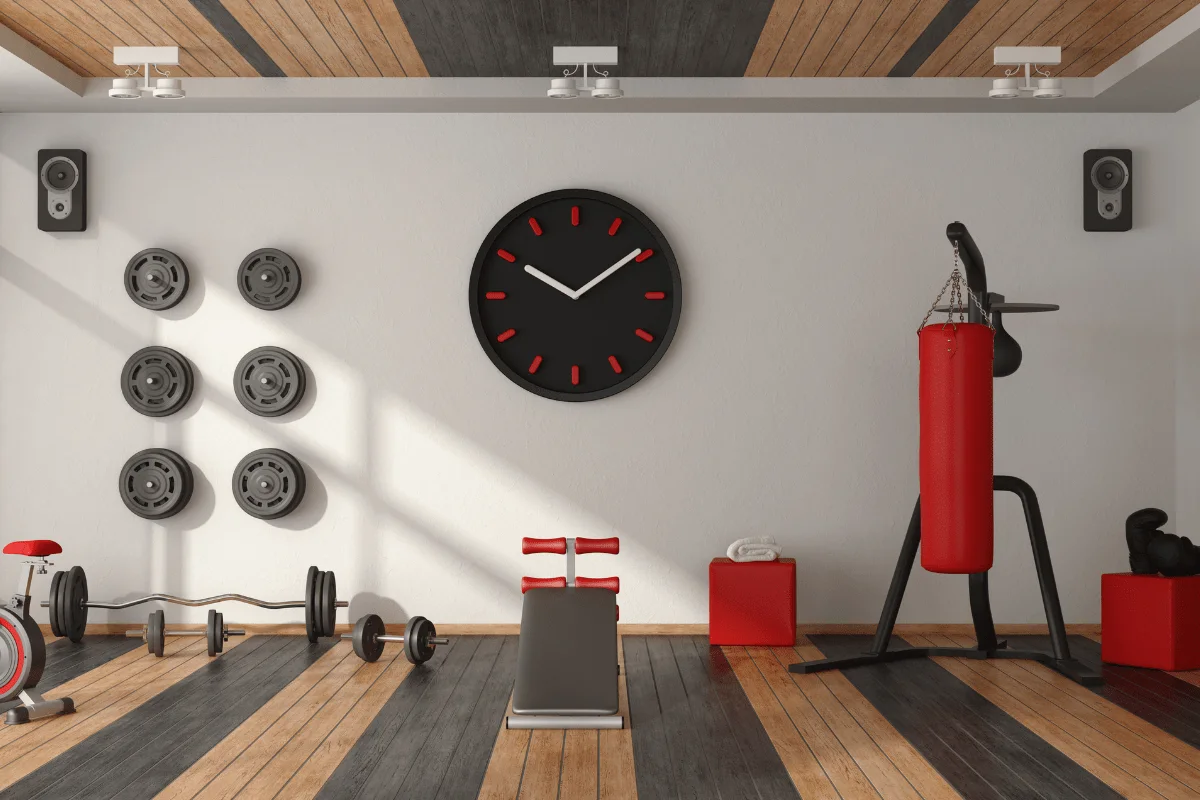 If coronavirus taught us anything, it's that we need a home fitness studio!
The decoration ideas are undless but the goals should be a place to sweat and blast some tunes.
My dream fitness room includes a rubber floor, a wall of mirrors, and a peloton 🙂
15. Homework Room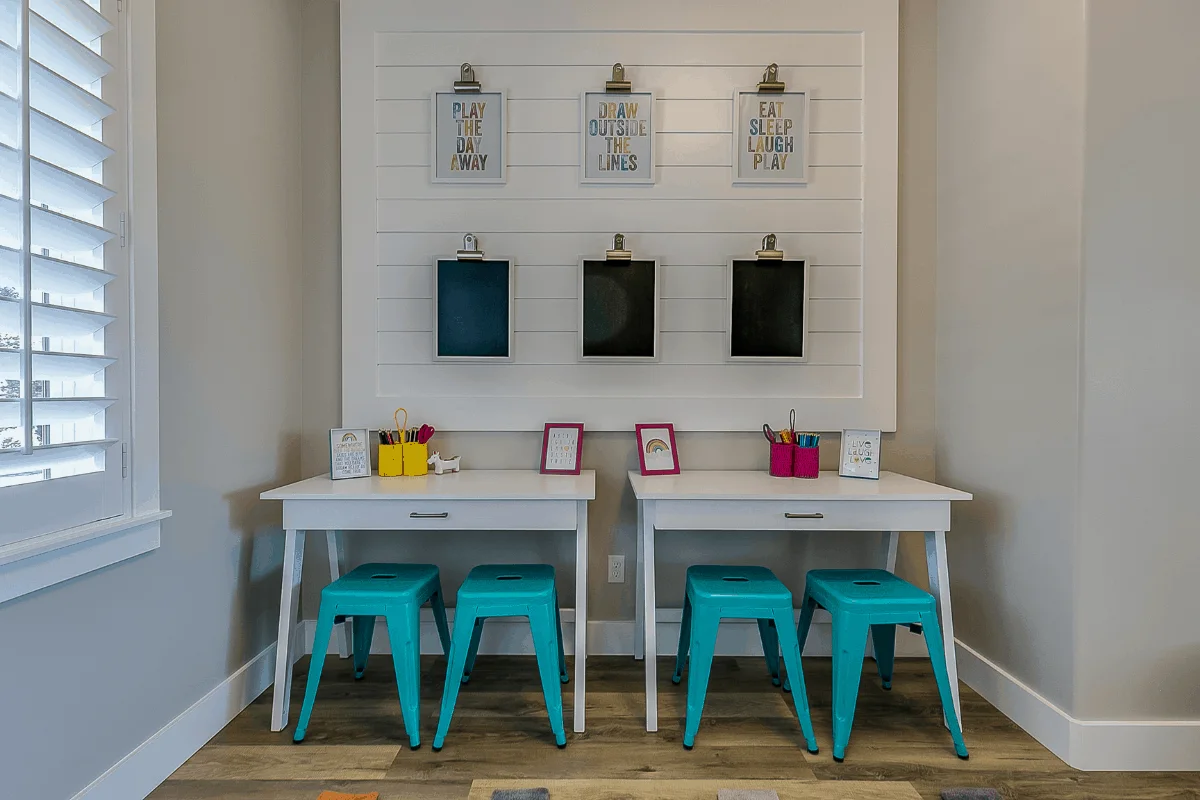 Tired of seeing backpacks and homework spread across the kitchen table? Maybe you need a homework room.
This room can be a great idea if you have multiple school aged children. You can have a long table or piece of wood stretched across a wall with some small cabinets separating the seating areas.
This is great for homeschool or just an afterschool area. A simple space like this can grow with your children and family.
Conclusion
There are so many cool things to include when building a house, and this list is just the start. Feel free to get creative and think outside the box to get something extra special.