One of the most common questions asked by those curious about building their own custom home is how long it takes to build. While the build phase often takes the longest, it's just one of the pieces related to building a custom home.
The average custom home takes between 6-12 months to build, however, when accounting for the design phase the total timeframe is closer to 12-15 months. Unplanned changes or extremely elaborate homes can make this process take even longer.
So, what impacts the timeline for a custom home? Let's take a look.
What is a Custom Home?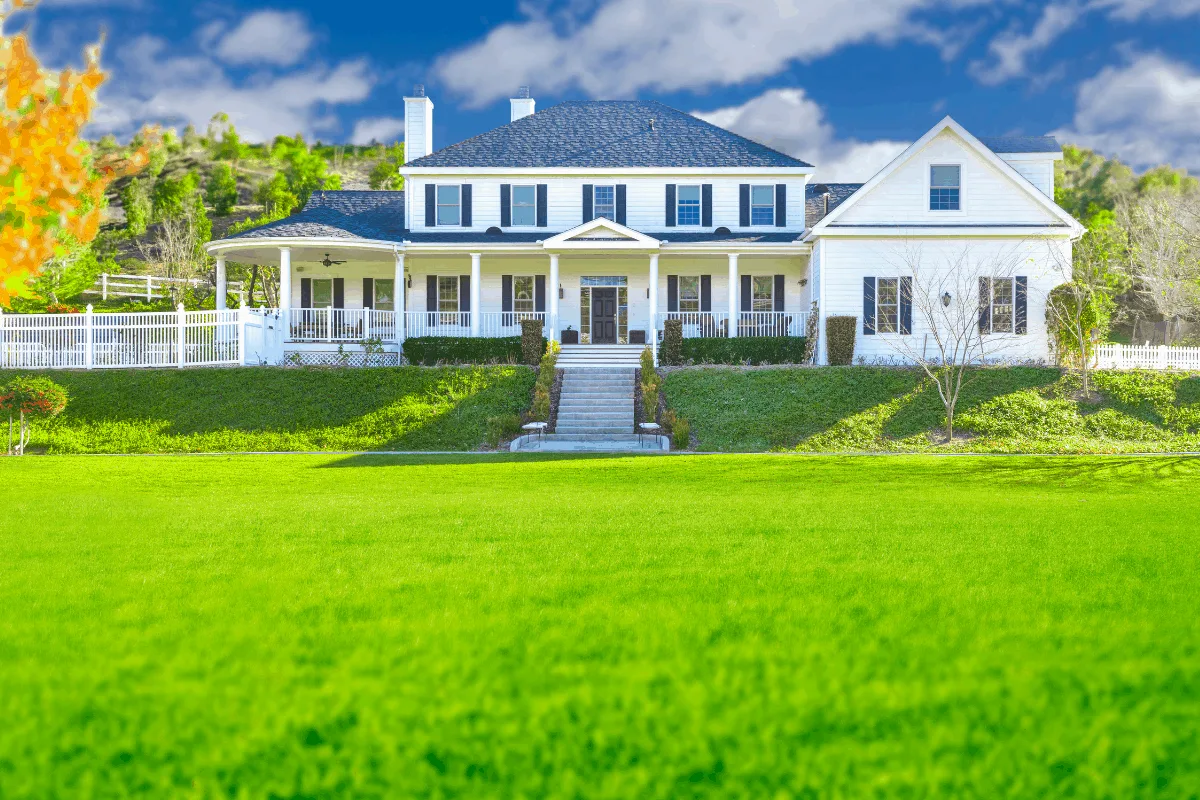 A custom home is a building that is specially-designed for a particular individual or family. The homeowner works with an architect to design a layout, size, and style that they like. They also have input on what all the details in the house will be.
These details include how many bedrooms the house will have, how many bathrooms, how big every room will be, and everything else from the type of flooring to the roofing selection. Instead of looking for a home to meet their needs, the client is paying designers and builders to create the house with their plans in mind.
These homes tend to cost more since the designer often takes more time and effort to design a specific home from the details that the homeowner gives them. However, depending on the size of the home, it may not be as expensive as you'd expect.
What is a custom home?
A custom home is made from the ground up, with the owner apart of every decision.
The owner will work directly with an architect, interior designer, and selected home builder to design and build their dream home.
Everything from the floor plans, to the exterior materials are custom selected. This is the largest difference from a tract home, which is when you may build a new home however, you only have a few floor plans to choose from and the developer is chosen for you.
How Long Does a Custom Home Take to Build?
A custom home will likely take longer than the average home will take to build. The average time will often take anywhere between eight months to a year to complete. However, depending on the size and detail put into the project, it could take up to two years.
Whoa!
Why? This is because of the time and attention to detail that is put into the home. From the customized floors and roofing materials to the shape of the home itself, these things all take time.
Also, because it is a construction project, there tends to be some unforeseen issues that come along over time.
These often slow down the project or cause others to have to wait to add the plumbing work or finishing design touches. So, the timeline will also depend on the weather conditions, the cost of the project at the start and other things that could add to the cost of the home as the home is being built.
The average size home will likely take closer to eight months, which is pretty common. However, if everything works in your favor, and the construction crew doesn't run into any problems, then it could be done in as little as six months!
Tract homes are often quicker to build because the construction crews are building the same few layouts over and over again. They can use their subcontractors efficiently by starting multiple homes at the same time.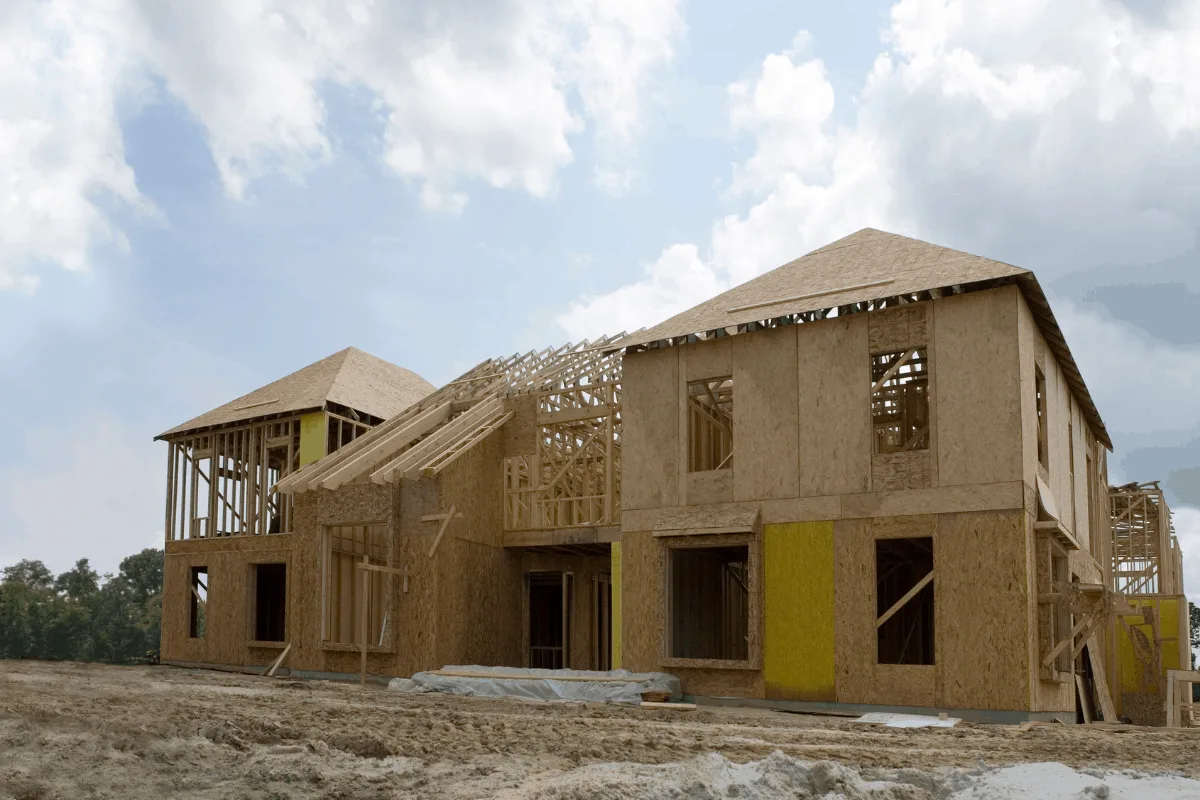 What Affects the Building Timeline?
Several things could come up when building a house that could affect the timeline of the project. Houses are not all the same, and the same fix that worked for another building might not work for yours.
So, let's take a look at all of the things that you have to do to build a custom home and what can slow you down.
Buying the Property
You will first need to find a lot of land that will fit the size house that you want. This could be done on your own, or you could work with your contractor to find the perfect area.
Purchasing the land shouldn't take too long, but it is likely not something that will get done in a day. And, if there are any issues with others wanting the land, you could end up in a bidding war for the property.
Check out our article on how to buy vacant land for all the nitty gritty details.
Deciding on Your Construction Company
You will need to find a company that is willing to take on this project for you, which can take a bit of time.
You should interview many contractors and share your vision for a home. Before you enter a design phase you will need to make sure they can (or want) to build your home as you want, in your ideal budget.
Some contractors specialize in certain types of homes, or a certain price point. Make sure you understand your needs before interviewing home builders.
Additionally, building a home will require a great relationship between you and your contractor. Make sure you take the time to research them before signing any contract.
Check out our ultimate guide to selecting a home builder for all the information you need on this topic.
Designing the House
Once you have the land purchased, then you are ready to work with an architect on the layout. This is the fun part!
The architect may be provided by your selected home builder, or a vendor you selected. Either way, you will need to share with them your wish list or even provide them with inspiration homes.
You will go through multiple interations until you land on your final home design. This could take months!
Once the layout and overall design is in place, the architect will start working on getting all your engineering and structural plans in place.
Want more information on the design phase? Check out what's included in the design phase here!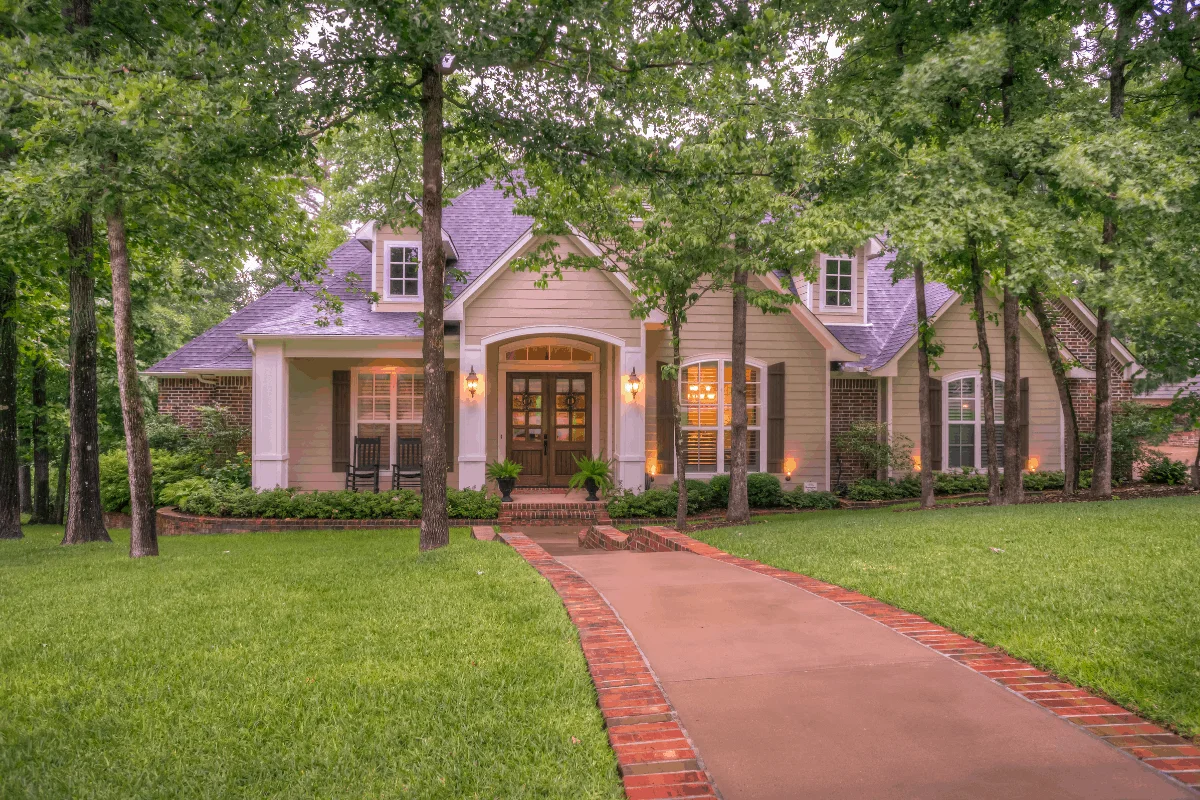 Securing a Construction Loan
By this point you have purchased your land, selected a home builder, and have your final blueprints. You are probably 3-6 months into the home building process and have yet to place a shovel in the dirt.
Now it's time to get your construction loan in place. This process normally takes 30-45 days.
Don't worry though it is not all wasted time. You can be gathering permits and HOA approvals while you wait for the bank to close.
The build
Once the loan is secure, the build can start! Finally right?
The build will normally take 6-12 months but it can take longer. Most items will be planned out well in advanced but some things can impact your build that are out of your control.
For example, a Pandemic (cough cough 2020), unusually poor weather, issues with subcontractors, delivery delays, inspections, or unplanned change orders can all extend your timeline.
Conclusion
Building new custom home is a big project, but with the right team it will be an awesome experience!
Building your dream home will normally take 6-12 months however it can take longer if you are designing a very large elaborate home or if you make unplanned changes during the building process.
Keep in mind that this is just the time to build. You may have 4-6 months in design planning prior to actually starting construction!
Related Posts