If you are looking for a reliable paint for your DIY projects, then you may have wondered, does Lowe's have Sherwin Williams paint?
When it comes to high-performance, quality paints, Sherwin Williams is at the top of the list.
But, not many people know where you can purchase Sherwin Williams paints and end up wasting their time and money trying to locate stores that sell these paints.
Lowe's is the only location that can sell Sherwin Williams paints, as they are under an exclusive partnership with Sherwin Williams. This is thanks to a deal that the two companies struck in 2018.
If you are looking for a plethora of color options and exquisite finishes, then Sherwin Williams is the way to go. Through the years, the brand has become a household name.
But, not every store keeps Sherwin Williams paints. Here, we are going to take a closer look at what to expect at Lowe's.
As people who love to take on solo home improvement and various other DIY projects, Sherwin Williams has always been the go-to choice for its quality and value for money. If you are looking to use the brand, we can help you find it.
Sherwin Williams Paints
Henry A. Sherwin founded the Sherwin-Williams Co. in Cleveland in 1866, which was a forerunner in developing the paint business.
The firm had approximately 2,600 paint stores, 139 automobile paint branches, and franchises in special purpose coatings by 2005.
Manufacturing activities in 38 countries made up the company's business outside of the United States and Canada. Sherwin Williams was placed 333rd among the Fortune 500 largest industrial and service corporations in the United States.
The company's net revenues totaled $500 million. Despite record revenue and great growth, raw material costs rose dramatically, resulting in the lowest percentage of profit per gallon in the company's history.
Lowe's has had a long-standing connection with Sherwin Williams, which has resulted in an exclusive alliance. This is why you will not find any Sherwin Williams products in Home Depot.
Lowe's is the only home improvement store that carries Sherwin Williams paint.
If you are looking for Sherwin Williams paint, you may need to utilize the company's online shop finder to locate the nearest Sherwin Williams location near you.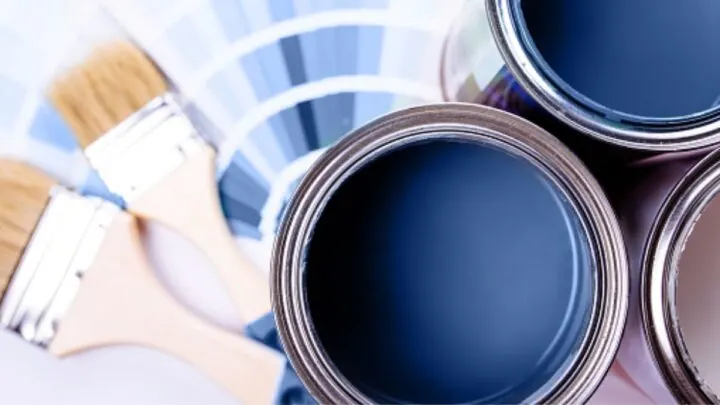 Other Locations?
There are no other locations to purchase these paints than at Lowe's or a Sherwin Williams store.
The good news is that you may now browse a full-color selection online, complete with product names and descriptions. If you live too far away from a Sherwin Williams shop, you may go to Lowe's or Lowes.com.
Lowe's has always aimed at becoming the go-to retailer for DIY'ers by obtaining contracts with high-end brands, Sherwin Williams being just one of them.
Painting is a popular DIY hobby, and it has been gaining in popularity over the past few years, which is easy to see why Lowes would make such a deal for Sherwin Williams paints.
Additionally, paint consumers like to add additional goods to their carts, such as brushes and tape, which helps boost sales at home improvement retailers like Lowe's.
In short, the main purpose of Lowe's is to entice customers to spend more money per trip, which is not just great news for the brand, but also for the consumers who get to find everything they need to carry out their DIY or home renovation project all under one roof.
The business is modifying its paint service approach and providing more training to personnel regarding Sherwin Williams products.
A new paint product display and revamped "paint desks," where personnel for that department generally sit ready to answer consumers' inquiries, have also been added to the mix to offer an unmatched buying experience at Lowe's.
Summing Up Sherwin Williams Paint at Lowe's
So, should you use Sherwin-Williams paint? It's easier than ever to get reveal-worthy designs, as seen on HGTV, thanks to designer-inspired color collections and renowned quality.
There's paint for every use, from interior paint with ceiling paint and paint and primer in one to exterior paint line-ups with dirt-blocking formulations.
The best part is that you even get to test out your preferred options and see how they'll appear on your walls before you commit with Sherwin-Williams sample paint.
Can't make up your mind between Sherwin-Williams paint colors? Color samples are a no-hassle approach to make sure you pick the right color for your walls.
Sherwin-Williams paint colors available in almost every color conceivable means you are always able to find the color you need. You can shop colors by collection or type at Lowes.com.